Design Exhibition Scotland is a pioneering project that celebrates exceptional objects and ideas for the everyday. We celebrate experimentation, excellence and exploration, making visible through debate, curated exhibitions, conversation and public advocacy, the energetic brilliance of the many contemporary designers and artists working across Scotland today. Design Exhibition Scotland strives to be an effective and ambitious champion of both resolutely contemporary design and time-honoured craft.
Launched in 2018 by Susanna Beaumont, Design Exhibition Scotland has presented two showcases of design to a wide public audience – DES 2018 and DES 2019 along with DES Debates at Lyon & Turnbull in Edinburgh. In April 2020, Design Exhibition Scotland launched DES, a new online journal.
DES 2018 & 2019 were supported by Creative Scotland Open Project fund, DES Supporters & numerous organisations and individuals. Huge thanks to all.
DES works closely with designers to support ambition, commissioning new work and drawing attention to exceptional craft and innovation. Last year we commissioned artist Tania Kovats and collaborators Laura Aldridge and James Rigler to design drinking fountains for the contemporary age. For DES 2018 Andrew Miller designed Terrace, brilliant site-specific sculptural seating and Rachel Adams created Elevation, a vast tie-dyed linen wall hanging.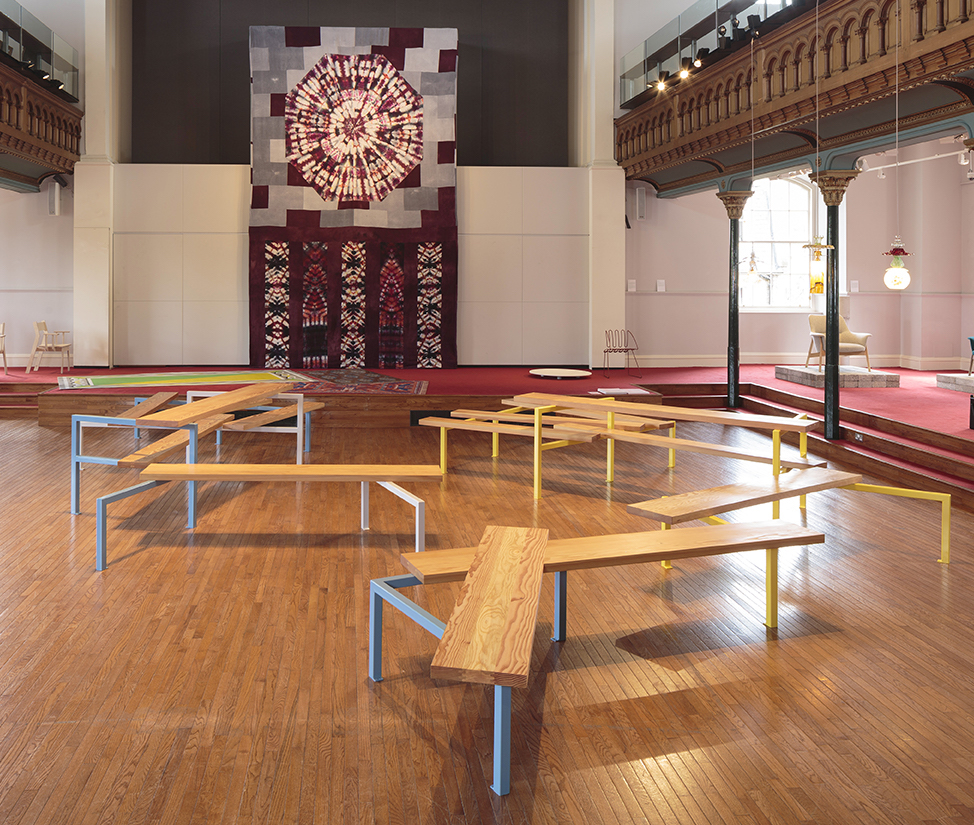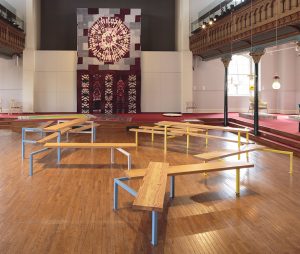 DES 2018 also saw Alice Jacobs, lead designer at Flux CNC Studio Glasgow, debut her Utility Stacker chair. Perfectly plain and made from FSC-certified birch plywood, the Stacker promptly caught the eye of Architecture & Design Scotland, who then invited Jacobs to design furniture for Our Lady of Missions, a primary school in East Renfrewshire. Holding workshops with teachers and pupils, Jacobs went on to design and produce a range of site and needs-specific furniture – a brilliant, bespoke and cost-effective local alternative to 'standard issue' school furniture. Flux now working with numerous primary schools across Scotland.

DES also believes in coaxing ambition and encouraging collaboration. Designer and maker Namon Gaston and upholsterer, Peter Holmes had long discussed working together, so spurred on by DES, they produced the exquisitely-honed Oxbow Lounge Chair, which last year was awarded a prestigious Design Guild Mark by The Furniture Makers' Company, London. Read on – our Q&A with Peter Holmes.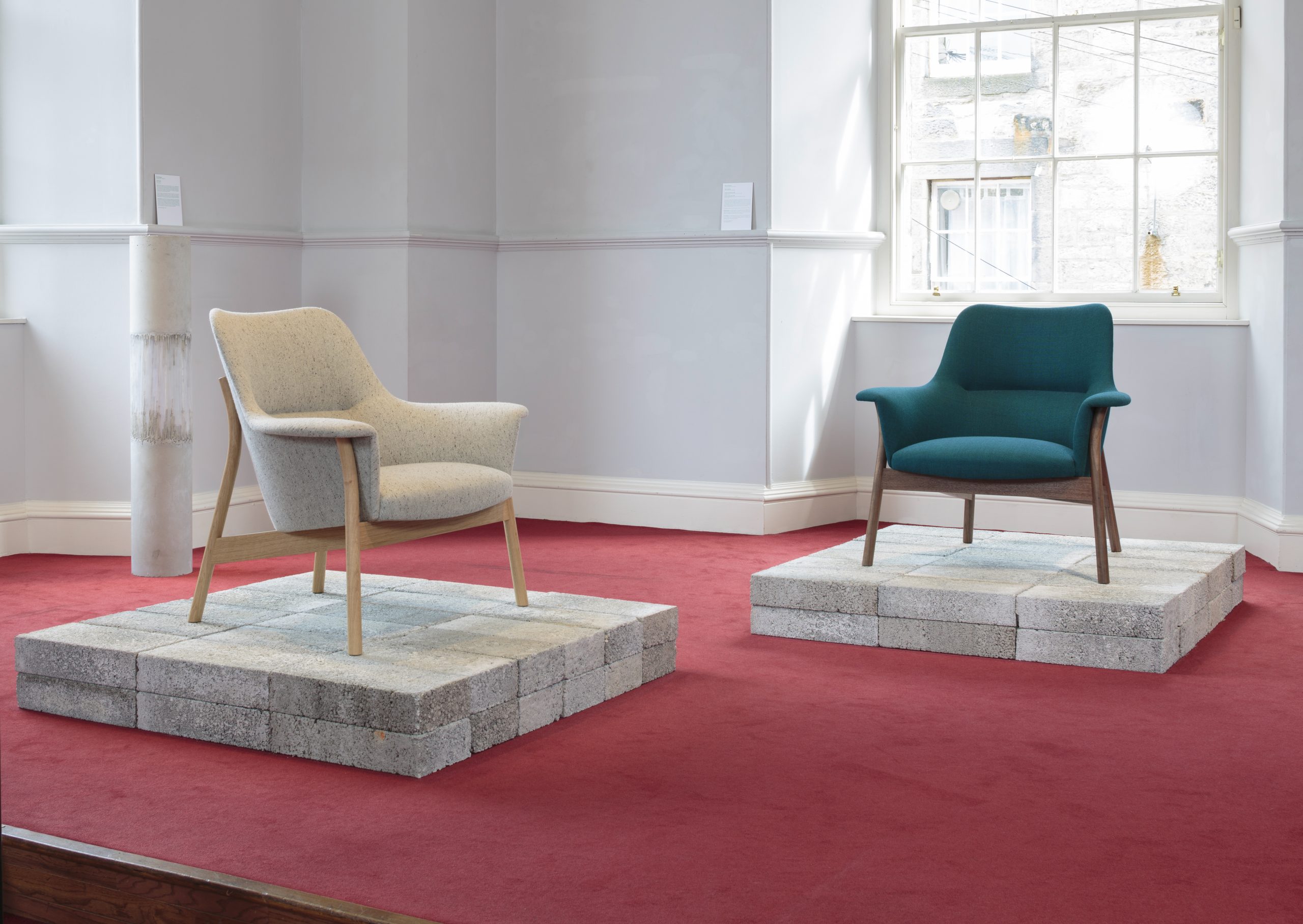 Support DES
DES Supporters play an indispensable role in giving impetus and fuel to Design Exhibition Scotland. An informal gathering of individuals and organisations, DES Supporters spur innovation, excellence and exploration in design. Join us!
Campbell Armour & Angus McLeod; Claude Badion & James Robinson; Gameeda Barnard; Mollie Beaumont; John Bute; Rob Bruce & Fiona Burnett; Christina Chaplin; Sophie Crichton Stuart; Dolly Dean; Rosanna Forbes; Robin Hardie; Pete Irvine; Diana & Charlie McMicking; Jacqui & George Morris; Imogen Reed; Lucy Stanistreet; Stella Tennant; Timorous Beasties; Philippa & Neil Woodcock and those who wish to remain anonymous.
Get in touch / Find out more
Please email Susanna Beaumont.
Photography Ruth Clark