DES celebrates & shows off new design ideas & exceptional functional objects from designers & artists from across Scotland.
A table that is a desk that is table
Glasgow's Flux Studio – your go-to-CNC specialists who take the digital to the physical – have extended their furniture range to include a light-weight & simply stylish day into evening desk-cum-table. Made from FSC-certified plywood, the ready-to-assemble Mohrain Desk forms part of a collection which includes the Mhor Stool & the Wee Table. The Ply-Works Collection was expressly designed to be quick & easy to build & dismantle, each piece having a maximum of 6 components and 4 screws. Conceived & fabricated by Flux founder, Alice Jacobs, the range is Mid-Century inspired with the cost of the Mohrain Desk coming in at £380.00 & the smaller Tenement Table at £250.00. A Glasgow School of Art graduate, Alice exhibited her Utility Stacking Chair at DES 2018 & her ARC Bench at DES 2019 . . find out more read our Q&A with Alice.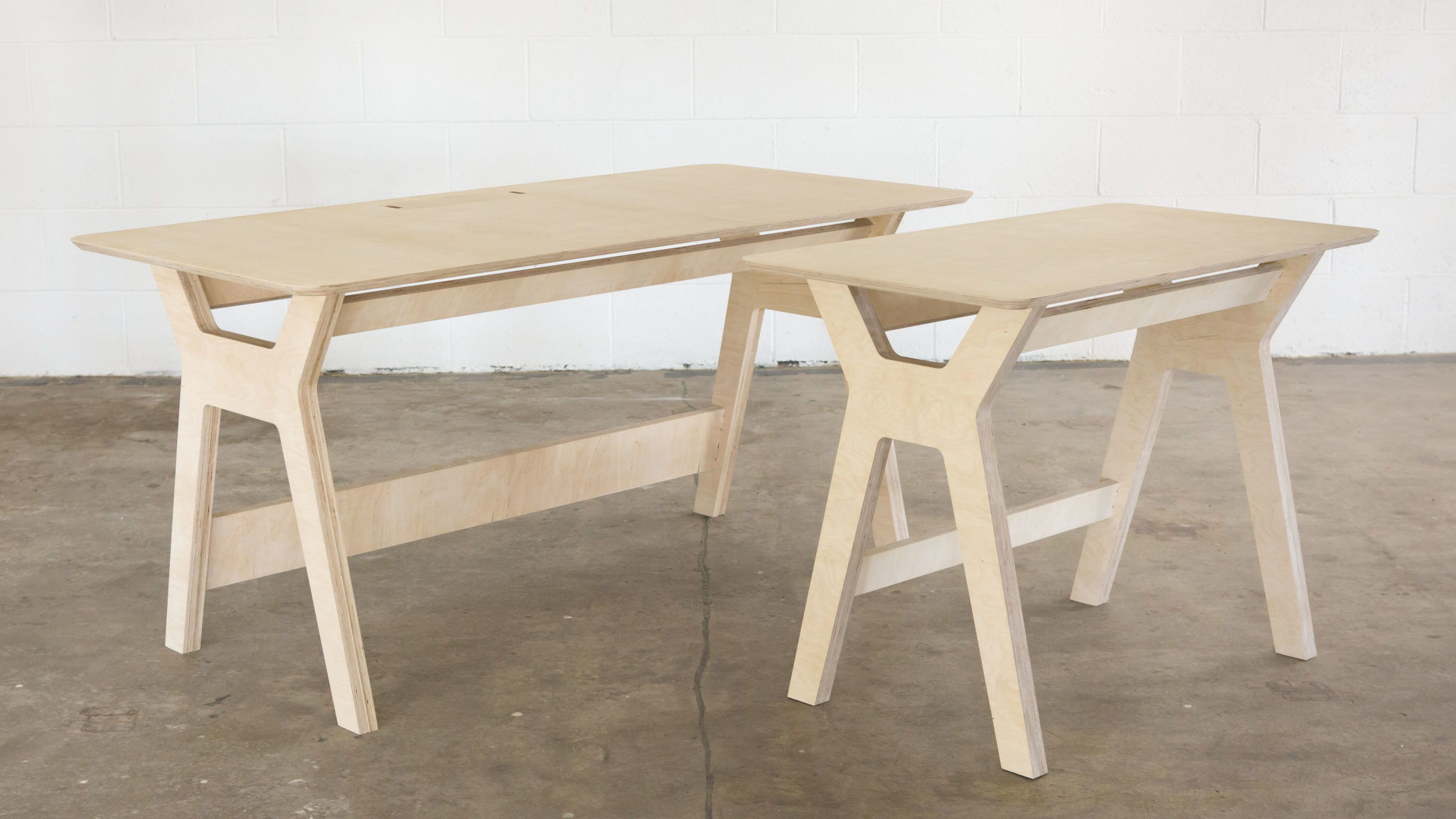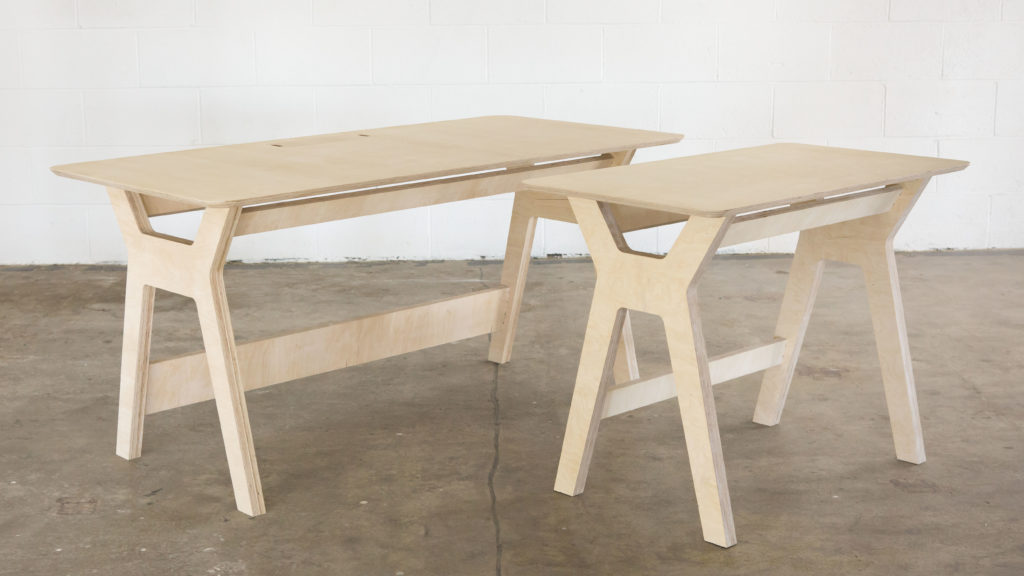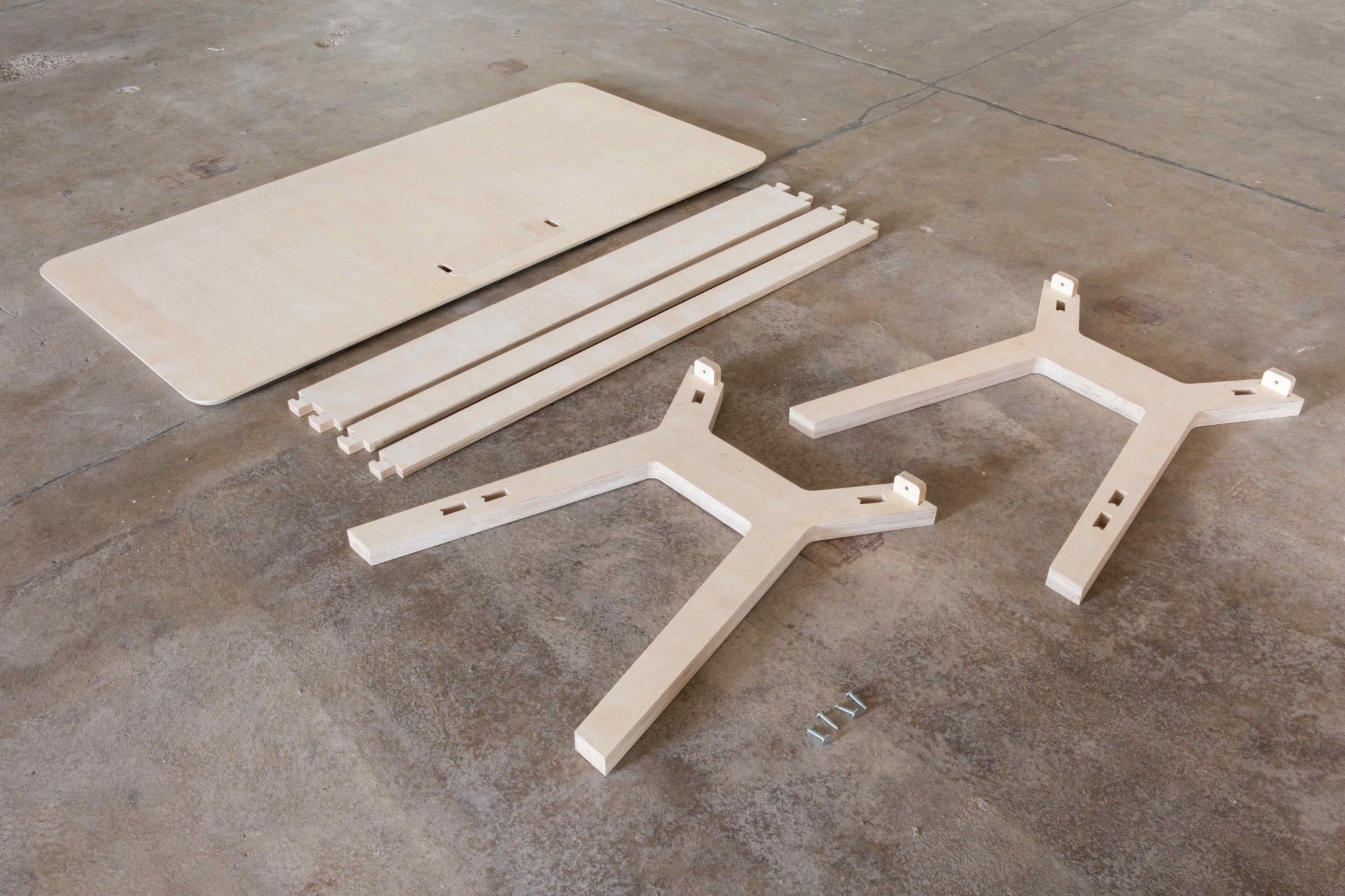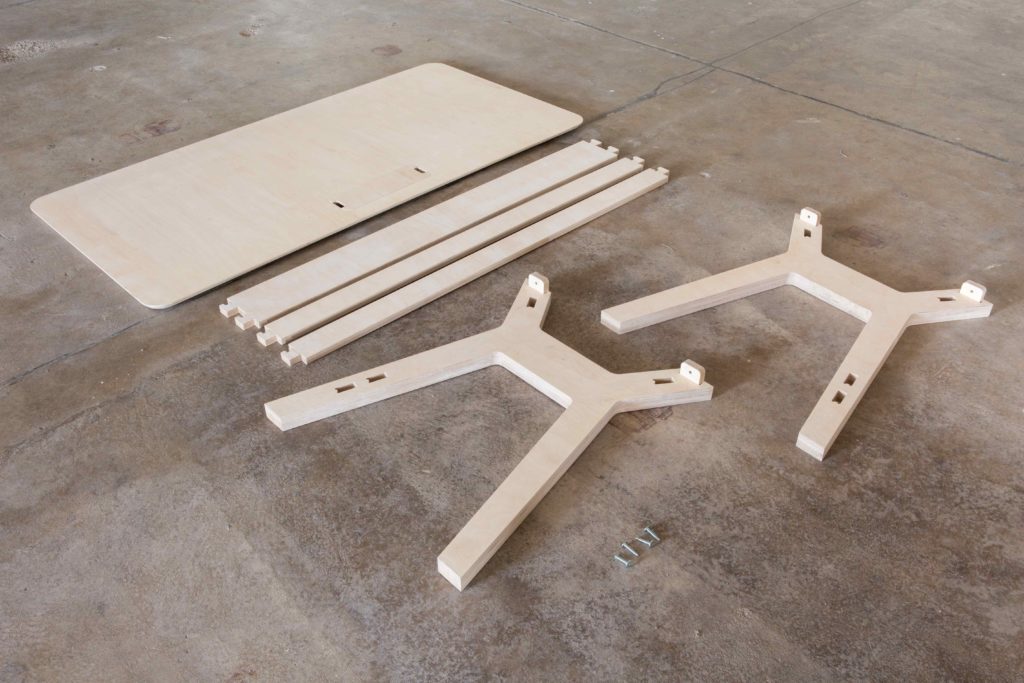 mySplash
Mirrl, the Glasgow surface design inventors, comprising designers & makers, Simon Harlow & Lewis Harley, have collaborated again with the brilliantly exuberant London-based designer Adam Nathaniel Furman. The result is a range of joyous homewares – coasters, trays & mirrors. Head to Mirrl to purchase.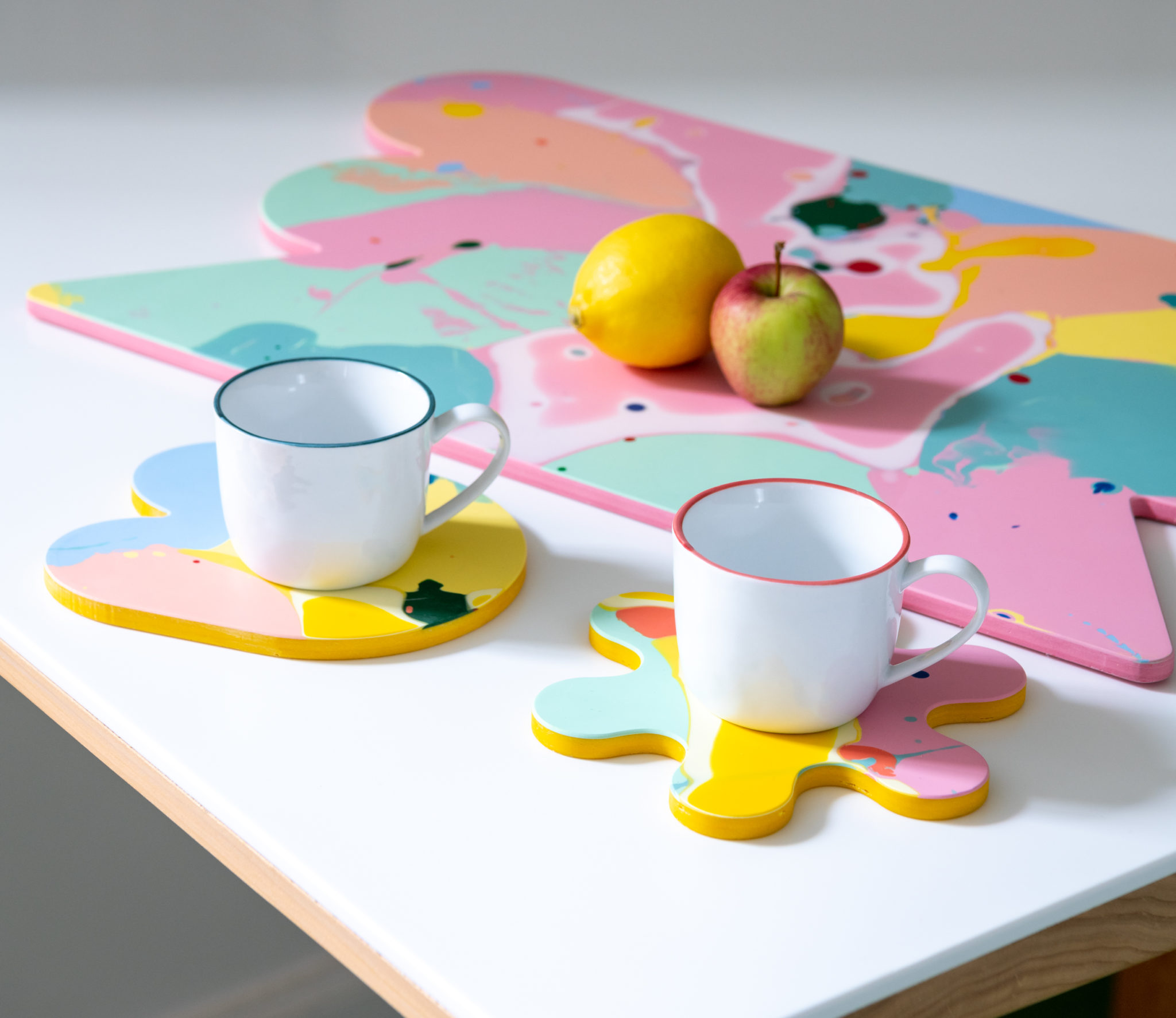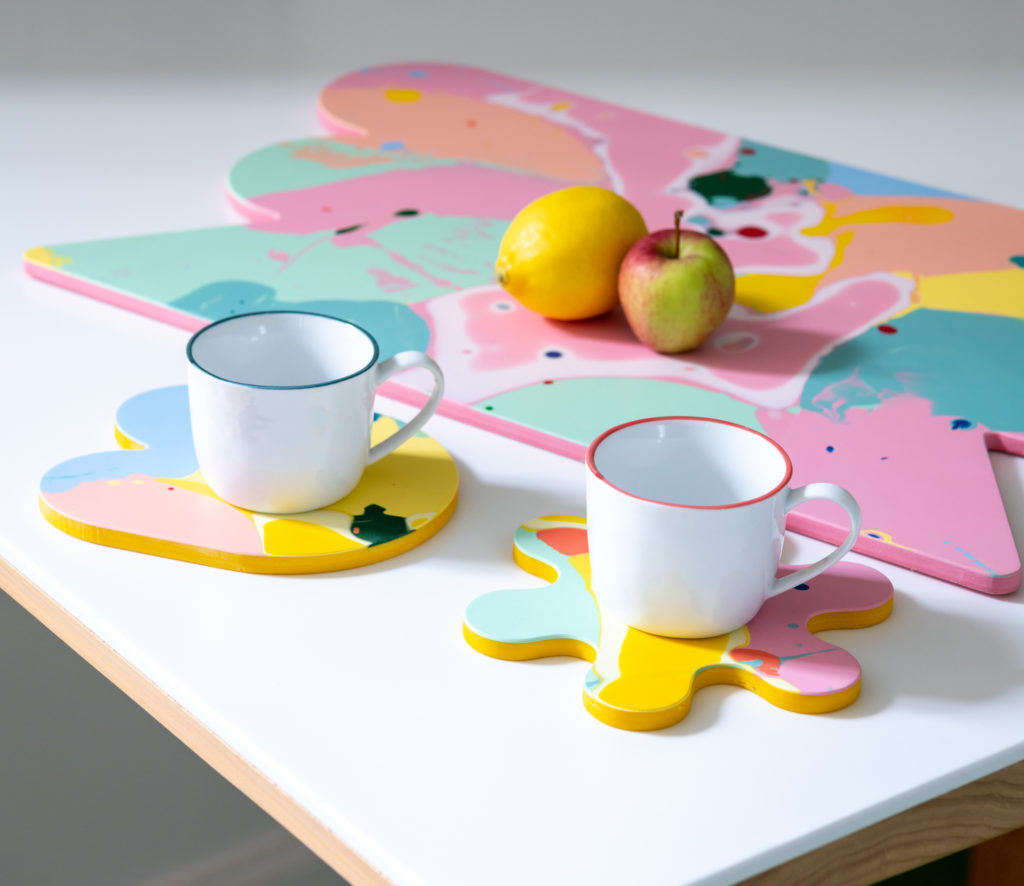 Mirrl previously collaborated with Adam on a suite of furniture, entitled HK (Hitotsume-kozo) which debuted at Design Exhibition Scotland in 2019. mySplash continues their brilliant partnership that produces eye-catching forms, patterns & functional objects. Mirrl are also keen fountaineers who last year worked with DES to develop & a design a prototype drinking fountain. Named Dixon, it is a hugely good-looking fountain!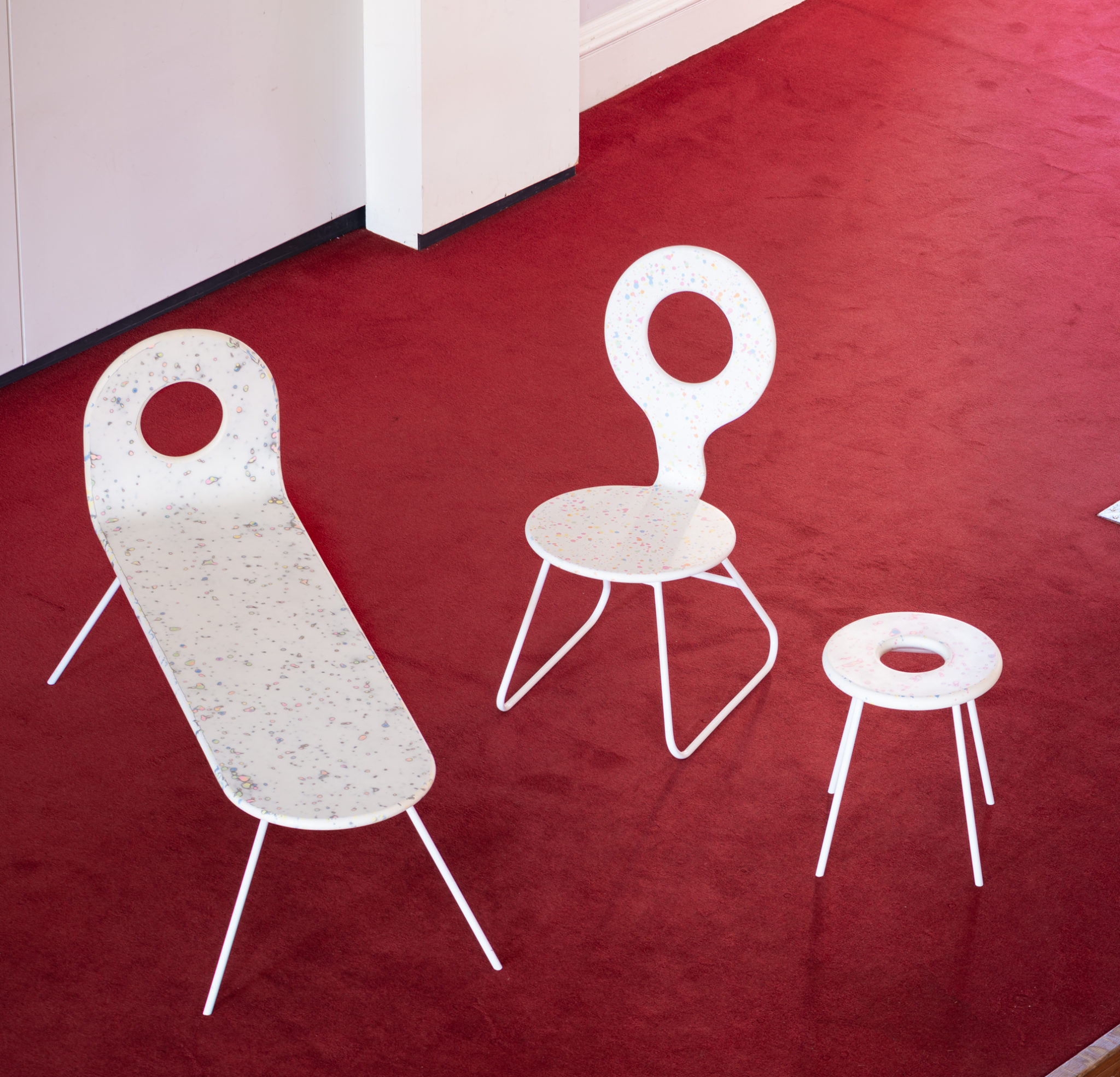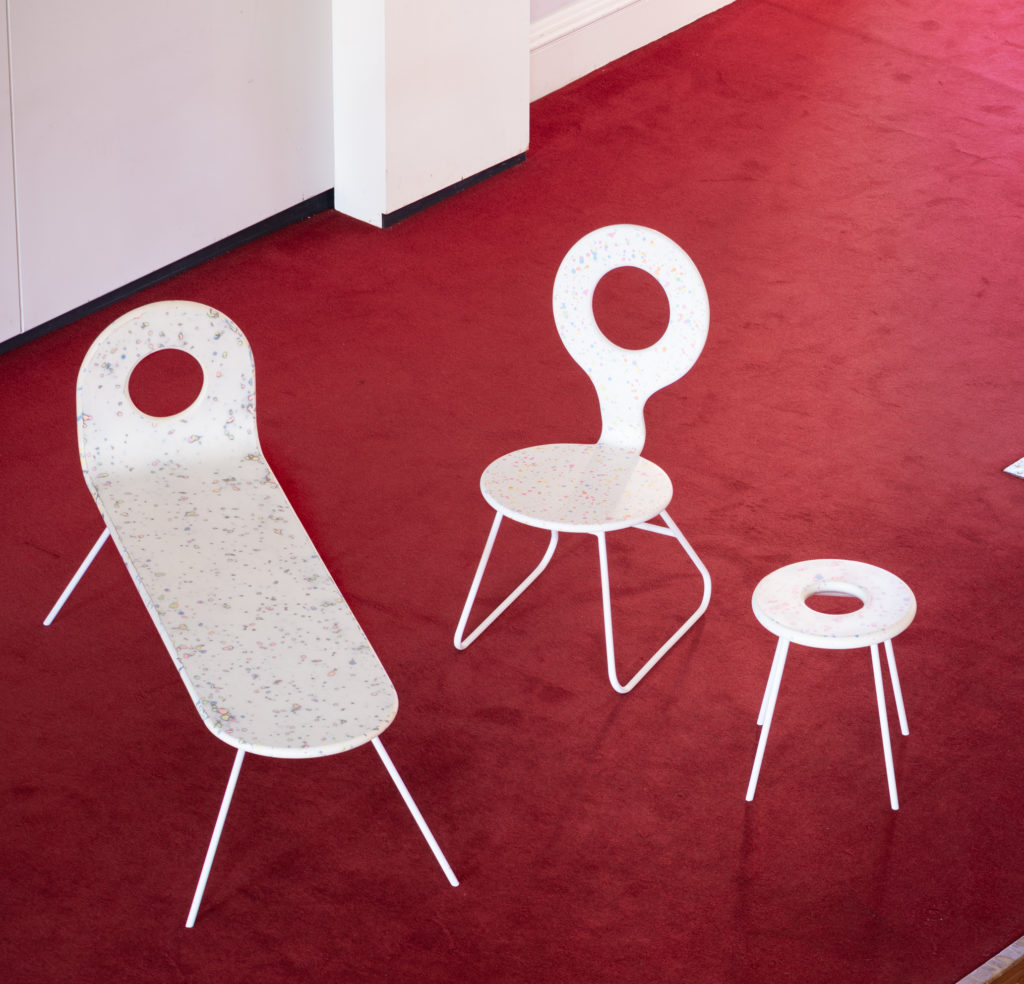 Urpflanze . . . a new lighting project
Rachel Adams has long been interested in the 'right to roam' across art, craft & design. Her work fires a constant questioning of form & function & an interest in the domestic space as well as the public. Now she has launched Urpflanze, a lighting project inspired by arguably one of our finest no-nonsense vegetables, the cabbage. Adams who is based in Glasgow – she exhibited at Design Exhibition Scotland 2018, with a vast hand tie-dyed linen – first worked on the lamps for a show at David Dale Gallery in Glasgow in 2018. Curious to how she could expand her practice, she looked at the 19th century Portuguese ceramics company, Bordallo Pinheiro & the coloured-glass lamps designed by Tiffany to explore how to merge ideas of the decorative, the sculptural & the functional.
Using the many-leafed brassica as a starting point, Adams has created a series of lampshades in muted through to verdant greens. The large Maxi in Savoy is priced at £380 with the smaller, Eat Up Lamp Midi coming in at £120. They are made of plexiglass & digitally fabricated in Glasgow. As to the name Urpflanze, this beautifully sounding & looking word comes from the German writer Goethe's theory of 1790 about the existence of a primal plant or 'urpflanze'. To buy . . head to Urplanze's website.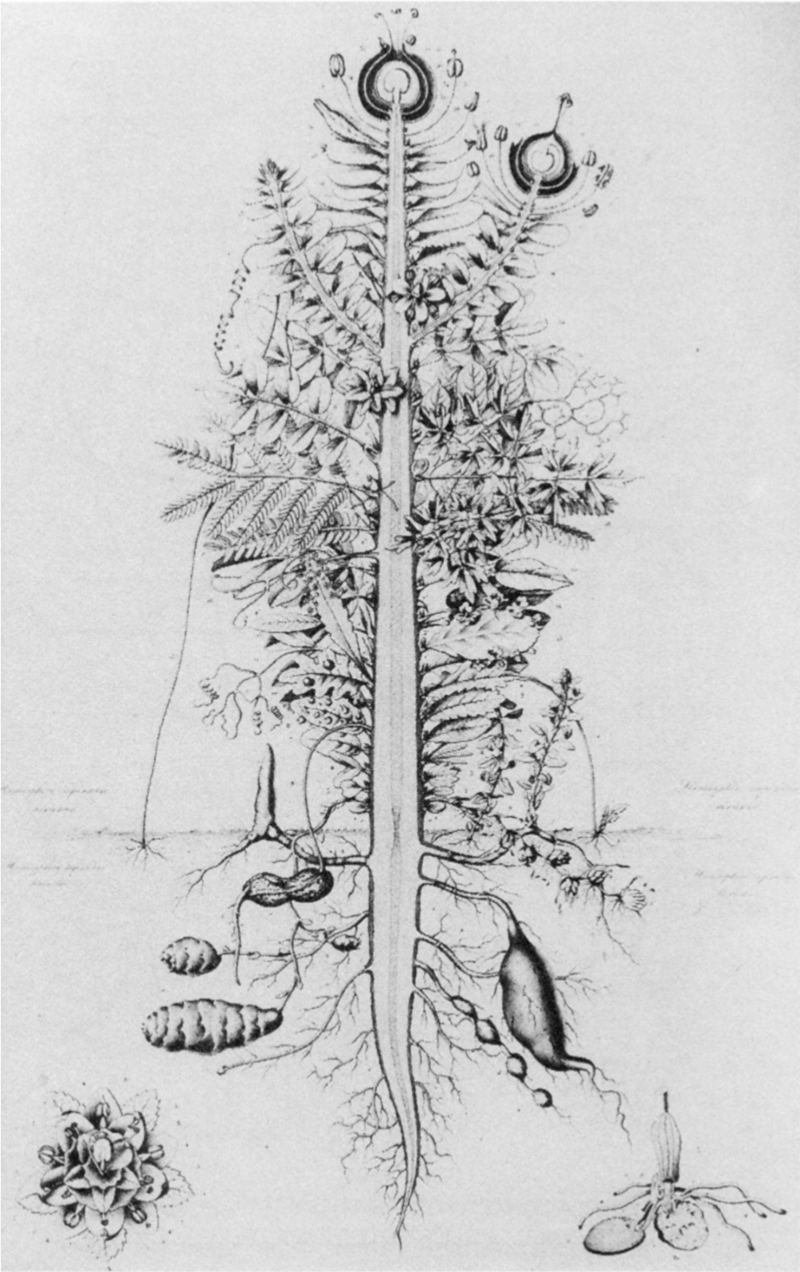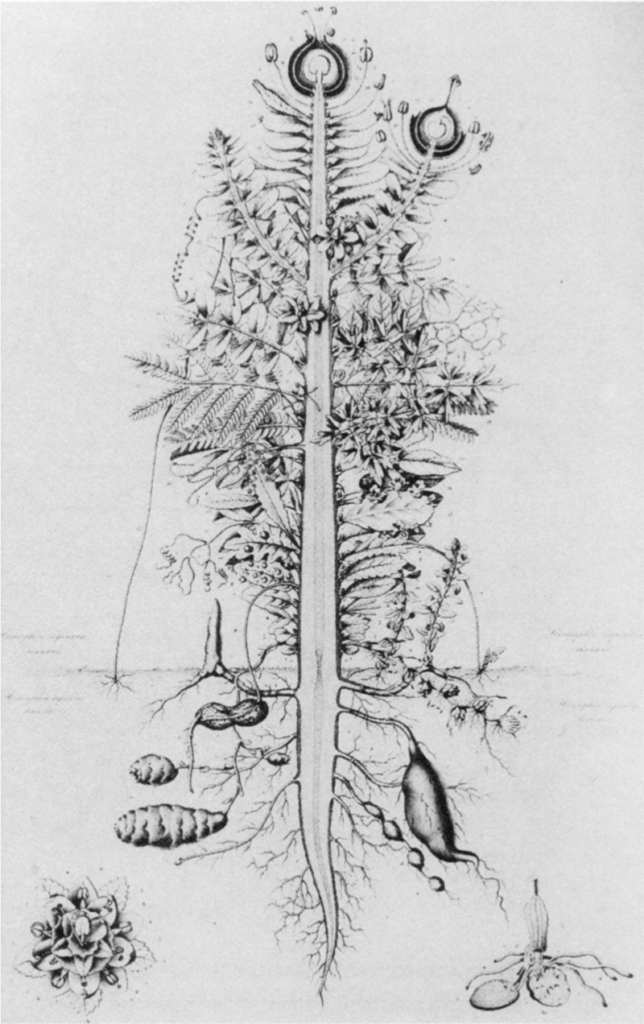 New Wall Lights from Jack Brindley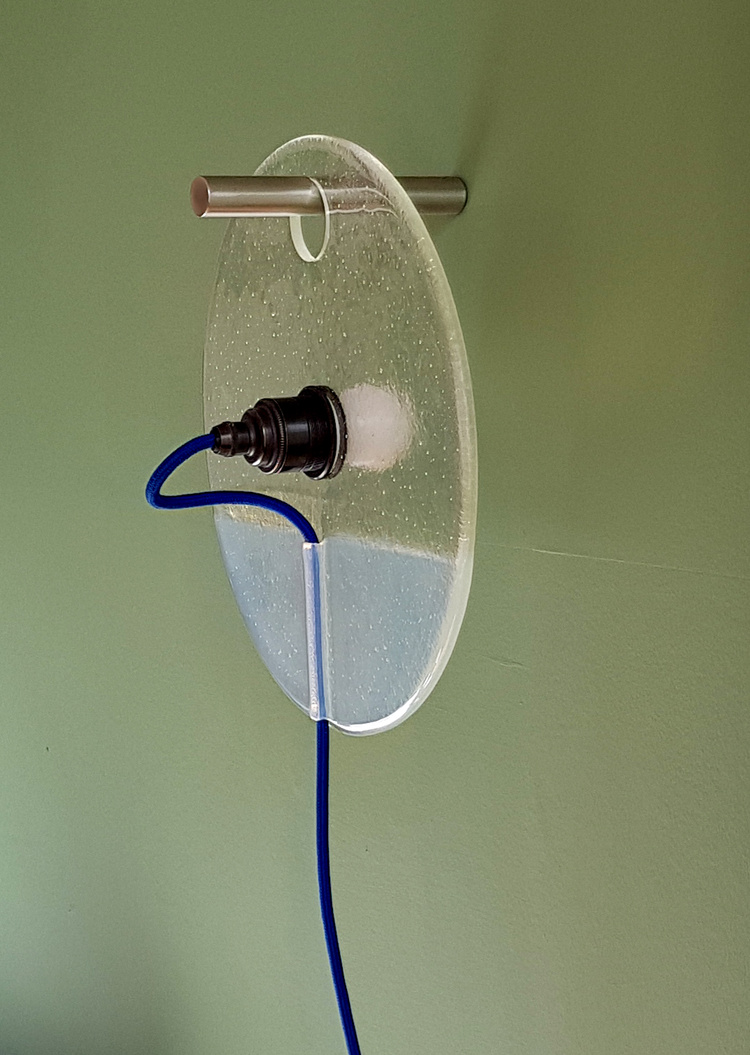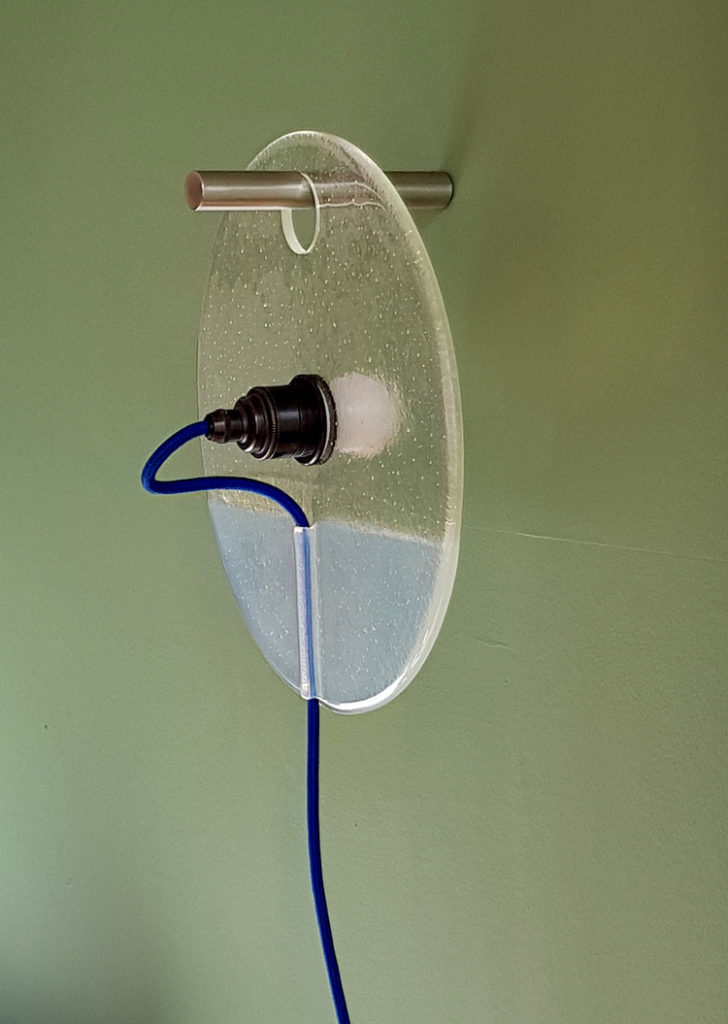 Meanwhile Jack Brindley founder of Pavilion Pavilion is also lighting up the long nights with his new Wall Lights, a series of wall hanging & pendant glass lampshades . . head to Pavilion Pavilion website, from £200. Brindley launched Pavilion Pavilion last year with the expressed aim to explore the relationship 'between contemporary art & objects of use.' Read our Q&A with Jack. Take a look too at his 'Exercises in Shelving' & his Rattan Furniture.
A text by Jack Brindley
We sat for a while thinking, as we now allow time for; whether it's a sort of design or self-sufficiency. 'Self-sufficient' in that it is enough of itself to adequately get by as itself, its own sovereignty. You asked if Form and Function really describes anything at all, and how do we rationalise how things glow from within? And I said that maybe its to difficult for words. You just stared on.

The light, a bulb surrounded by shadow, pocketing illumination across its glassy surface, the bracket that holds it close up to the wall; the glow travels back at us as we dimly stare searching for the correct protagonist.

Last night we talked about state-hood and how our borders must now sit a minimum of two meters away from each other. How distance is both absolute and totally inadequate in describing the space between things. You said that it was A sovereign power chartering the space between us and could get out a tape-measure to prove a point, but it wasn't clear of where to take the measurement from as we both looked at how the light slipped across the wall.