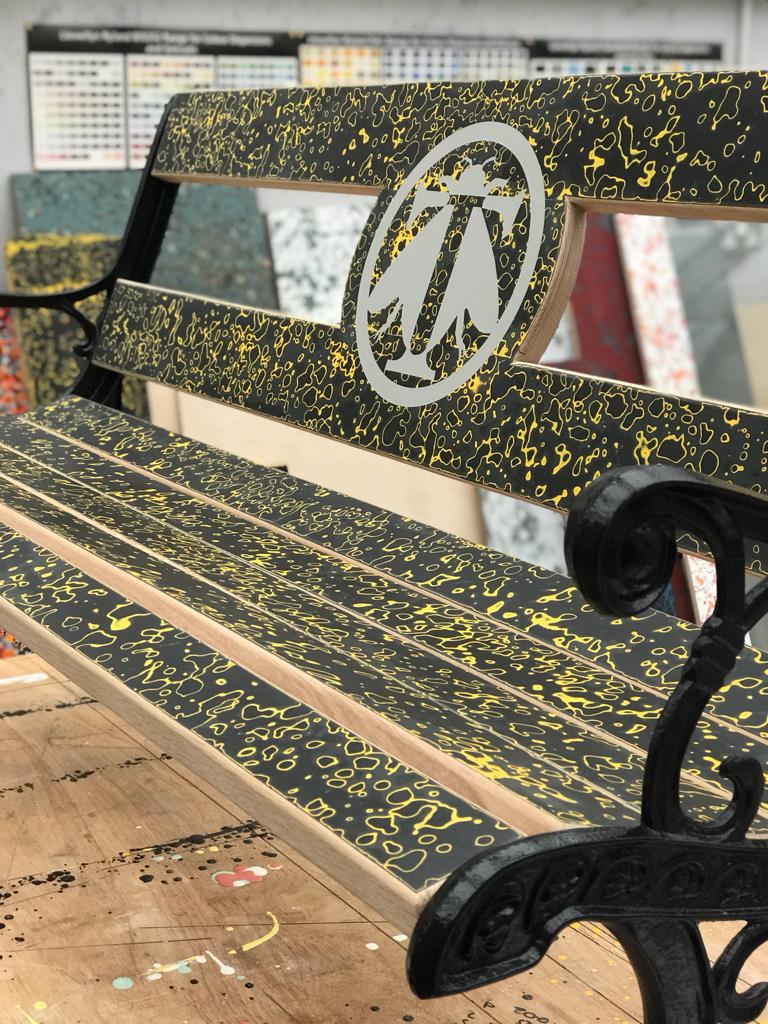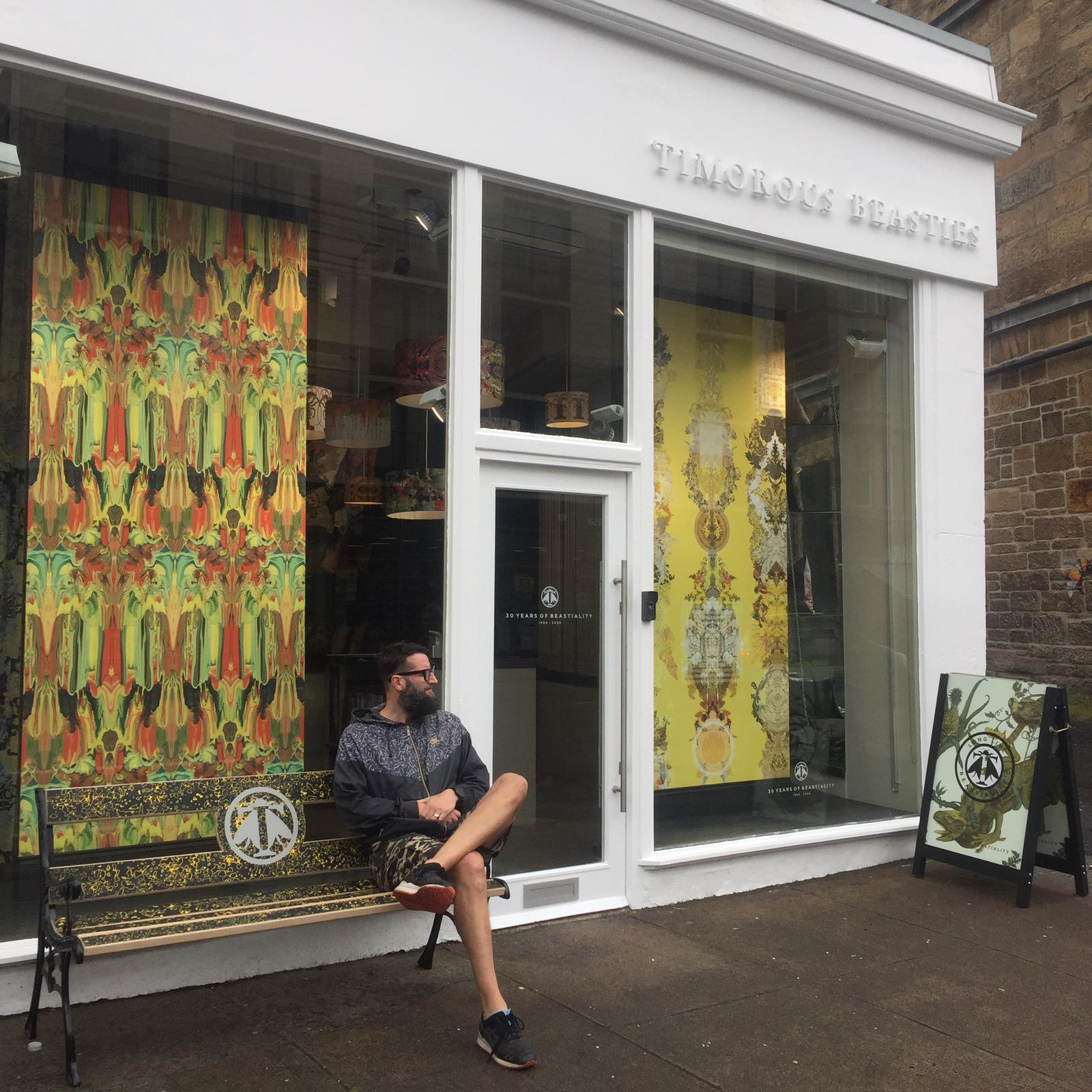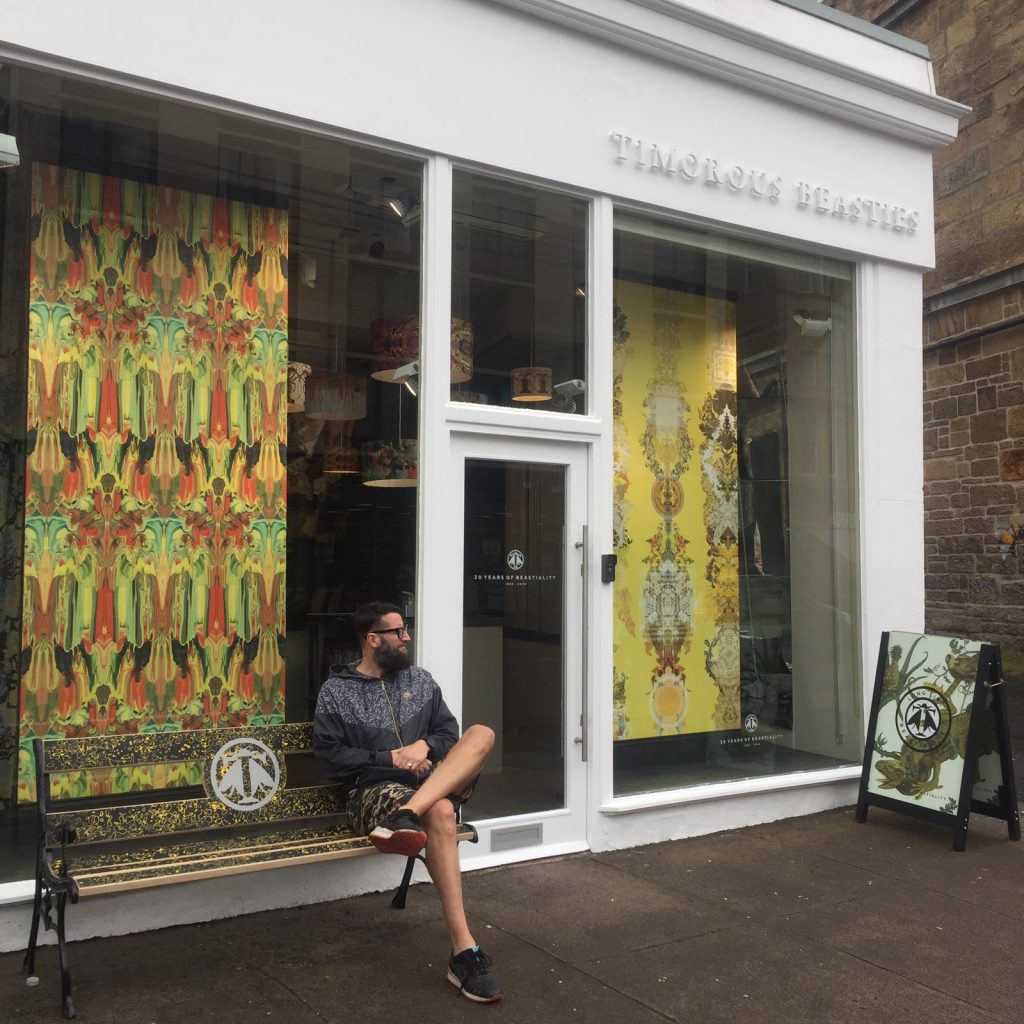 Enjoy sitting on a park bench in a public space. Look at the brilliantly unruly work of the painter Rose Wylie. Watch a short film on Wylie filmed at her studio & home in Kent.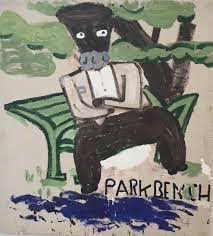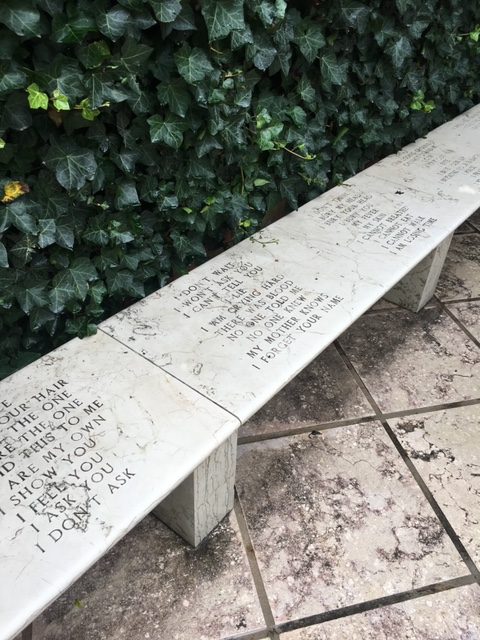 Read How Architects Have Used Performance to Reclaim Private Space in Frieze. Read Jared Green's The Humble Public Bench Becomes Comfortable, Inclusive and Healthy from 2013.
Head to Cample Line, an arts organisation in Nithdale in Dumfries for a walk through of their exhibition on the work on the outstanding American artist, Helen Mirra. The show is entitled Acts for Placing Wool and Linen.
Read Luxury and Crisis: Redefining the British Decorative Arts. A brilliant conversation piece coordinated by Iris Moon and produced by British Art Studies, featuring the artist & writer David Batchelor who discusses the quilts made by Arrange Whatever Pieces Come Your Way.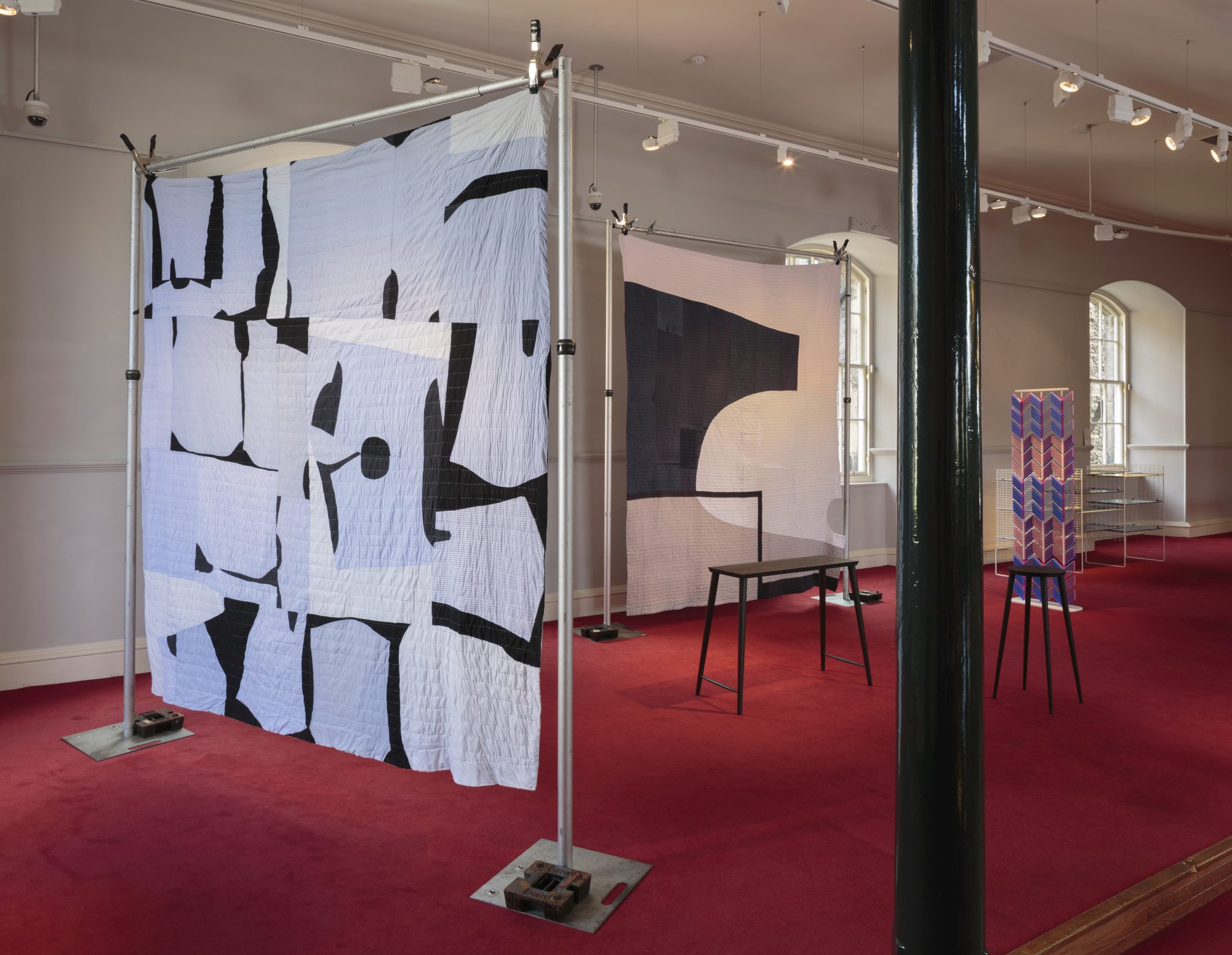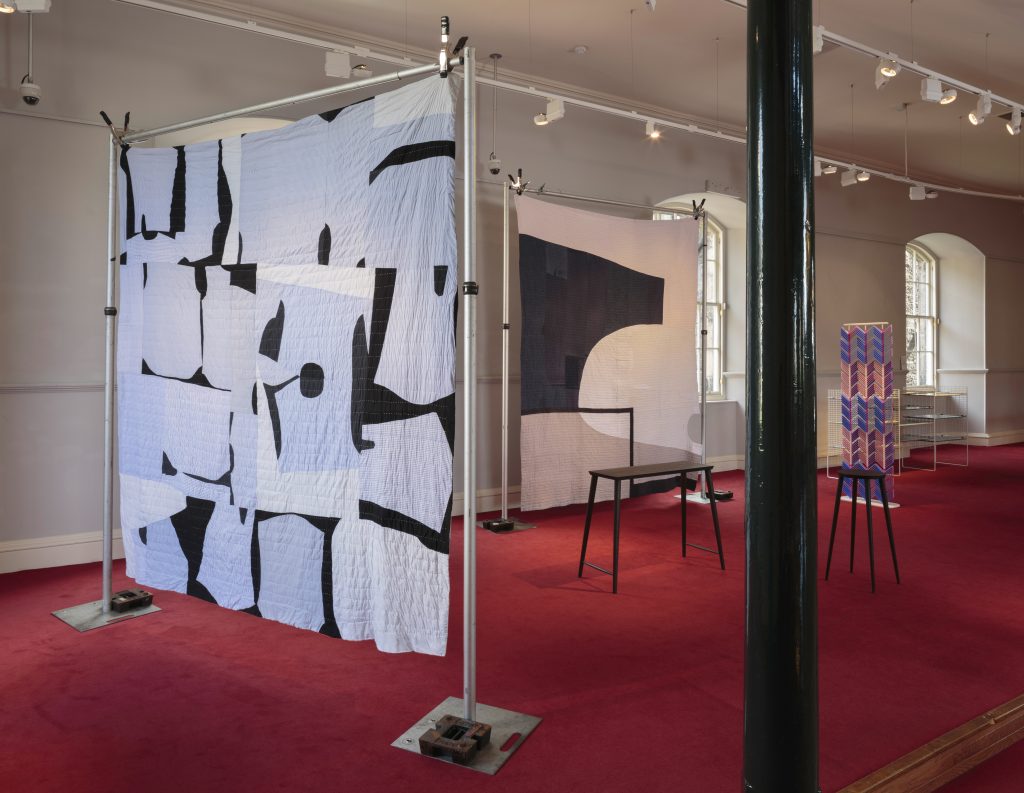 Watch a performance of First, Do No Harm on YouTube. Written by Bernadine Evaristo, performed by Sharon D Clarke & directed by Adrian Lester for the Old Vic, London, it's a moving celebration of the NHS. Read a more about the play & Evaristo's inspiration in The Guardian.
Listen to the new Serpentine podcast – BACK TO EARTH: BY LEAVES WE LISTEN, made in collaboration with Royal Botanic Garden Edinburgh as part of their new collaborative programme. Read more about this ambitious collaboration supported by Outset Contemporary Art Fund which will see RGBE's Inverleith House transformed into Climate House.
Read about the great American graphic designer, Milton Glaser who died recently in Design Week & his obituary by Dejan Sudjic in The Guardian. Glaser's the man behind this: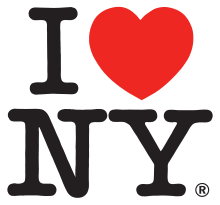 And this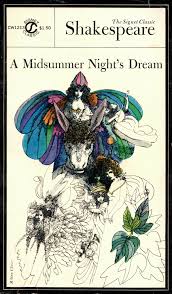 Head online to the visit Scotland's Degree Shows.
They may not be taking place in physical spaces but there are definitely very much live & kicking online. So it's possible to see degree shows across Scotland which perhaps previously would have been impossible. All the degree show sites are easy to navigate and give insights into the students' work & are brilliantly illustrated with images & text. And do get in touch with the designers, artists & makers via links to their websites – they are doubtless keen to talk more about their work.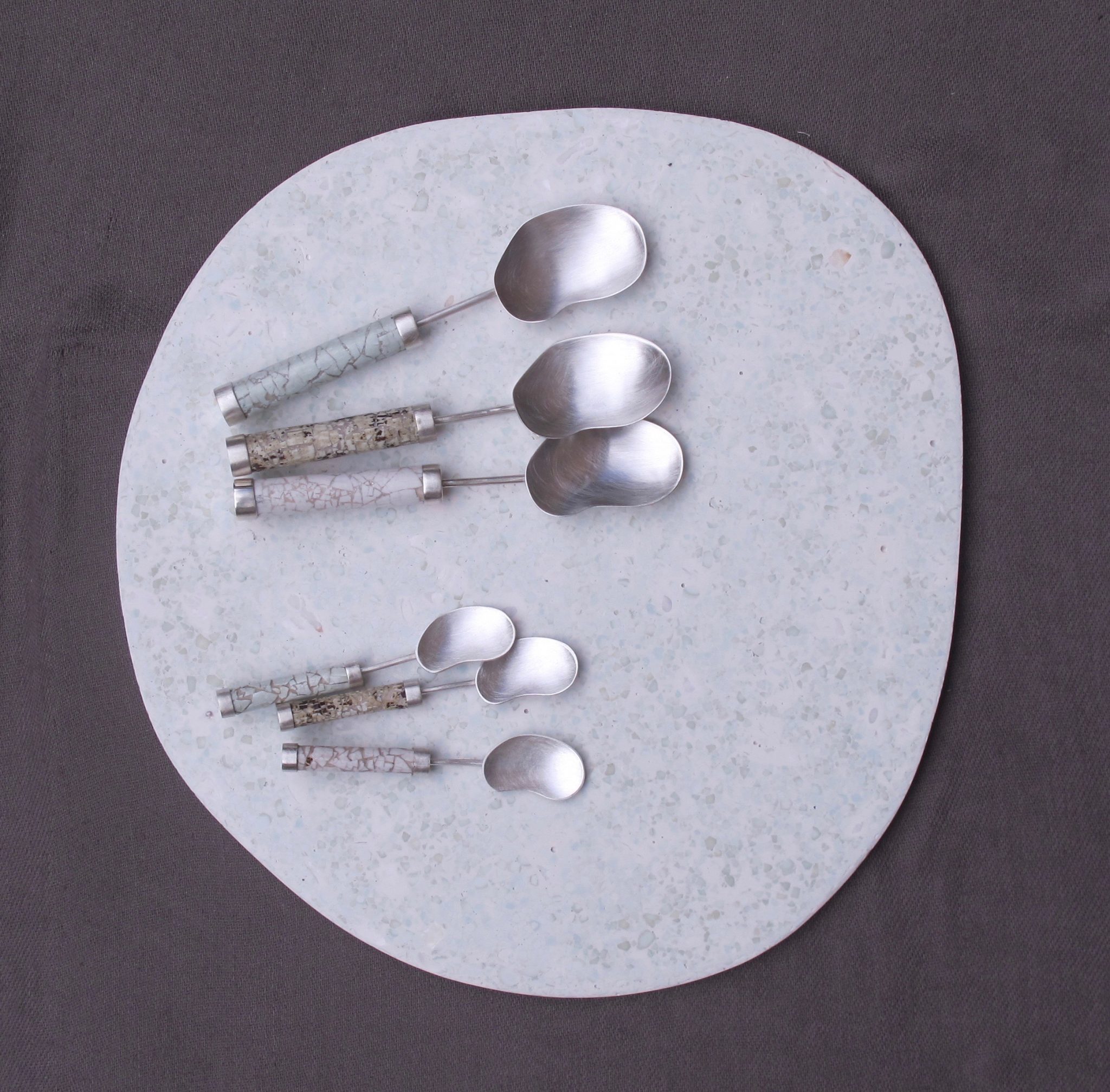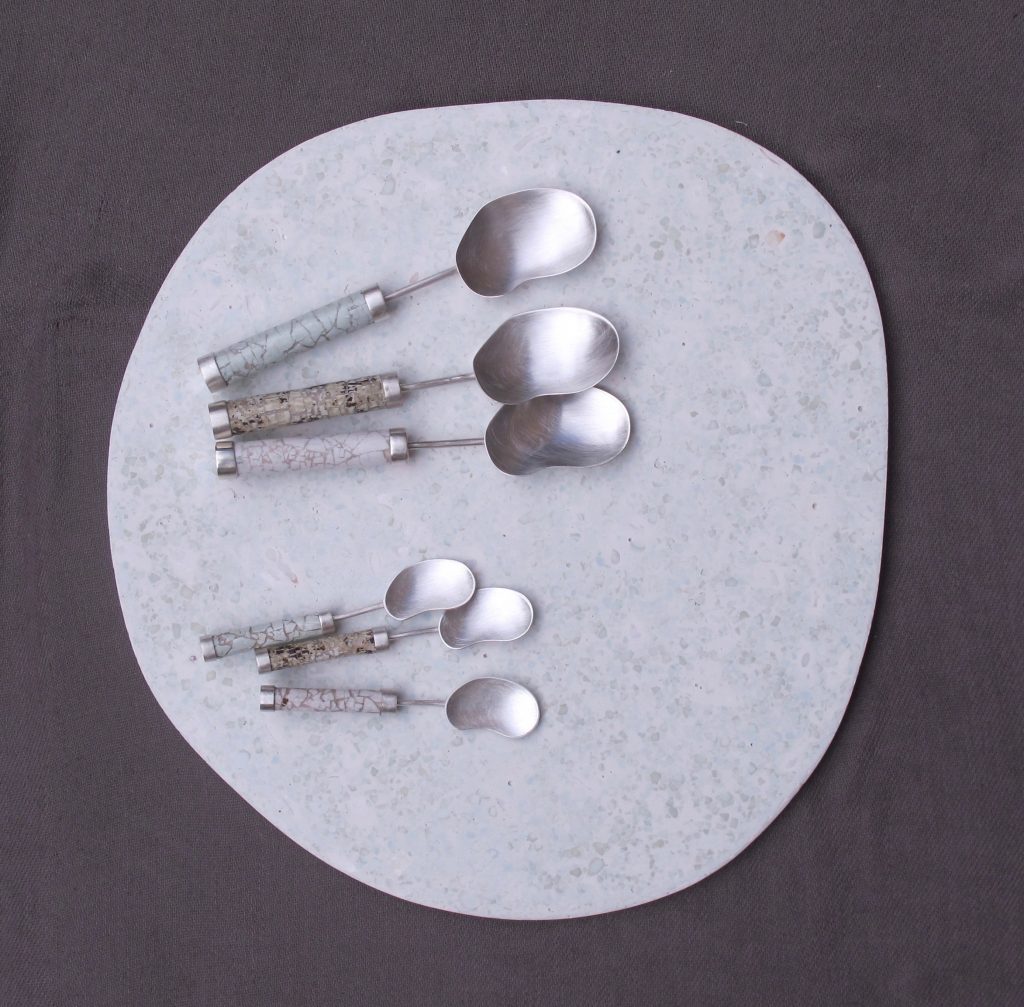 Read our intro in DJCAD's Graduate Showcase. View DJCAD Graduate Show 2020.
Read our intro to GSA's Graduate Showcase. View Glasgow School of Art's Graduate Show 2020.
Read our intro to ECA's Graduate Showcase. Visit Edinburgh College of Art Graduate Show 2020.
View Gray's School of Art, Aberdeen Graduate Show 2020 from 10 July.
View City of Glasgow College 2020 Graduate Showcase.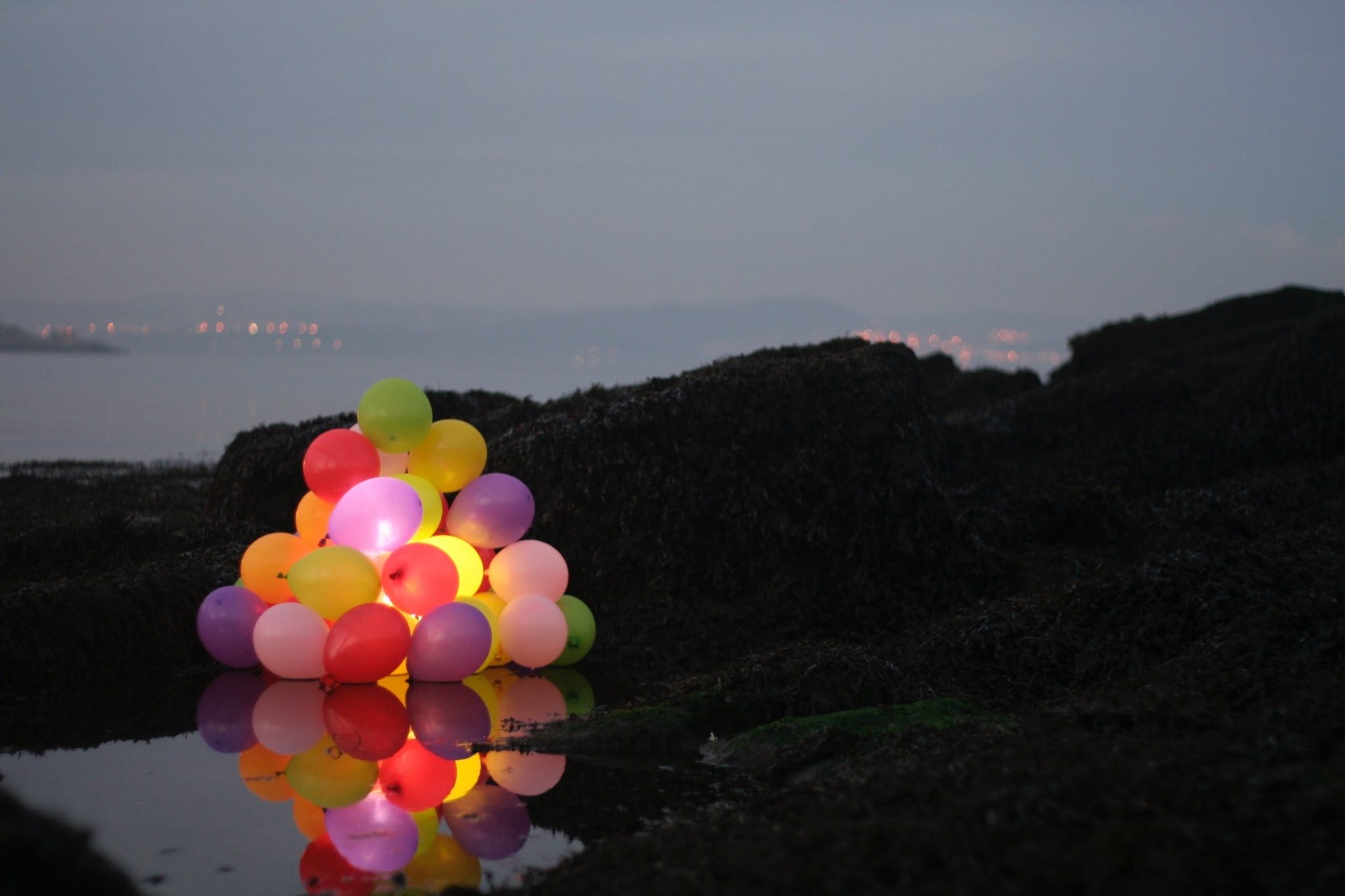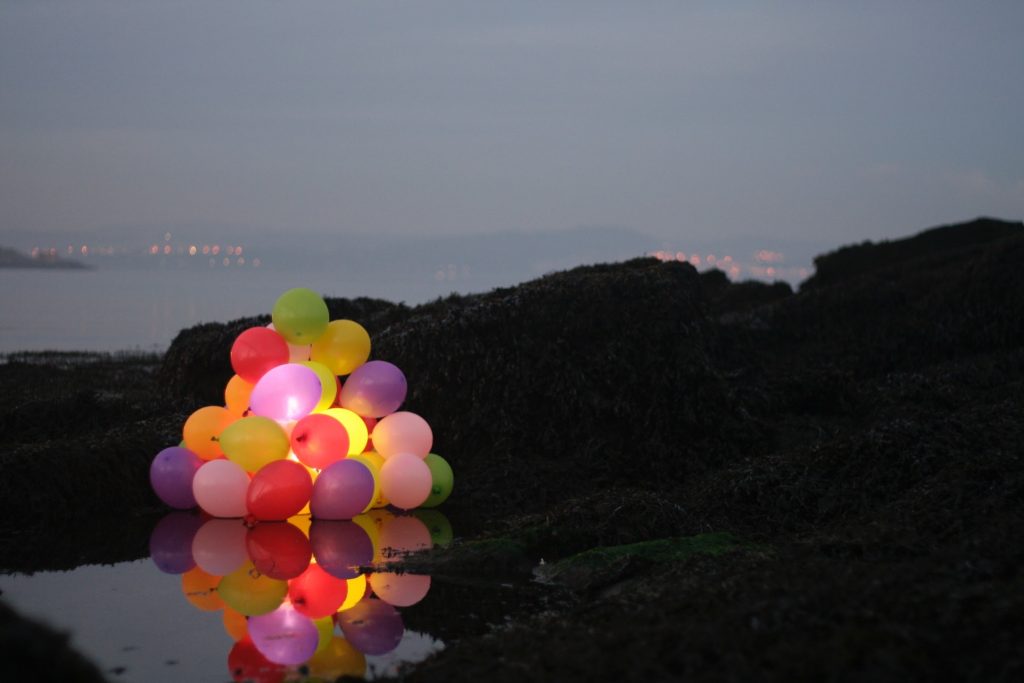 Listen & watch Design Exhibition Scotland's Studio Visit via Zoom with Mirrl of Glasgow & Adam Nathaniel Furman of London, who discuss collaboration, good ideas & forging ahead; Chalk Plaster who discuss colour pigment & oyster shells from their studio in Fife & Frances Priest who talks about her work her ceramics from her studio in Edinburgh.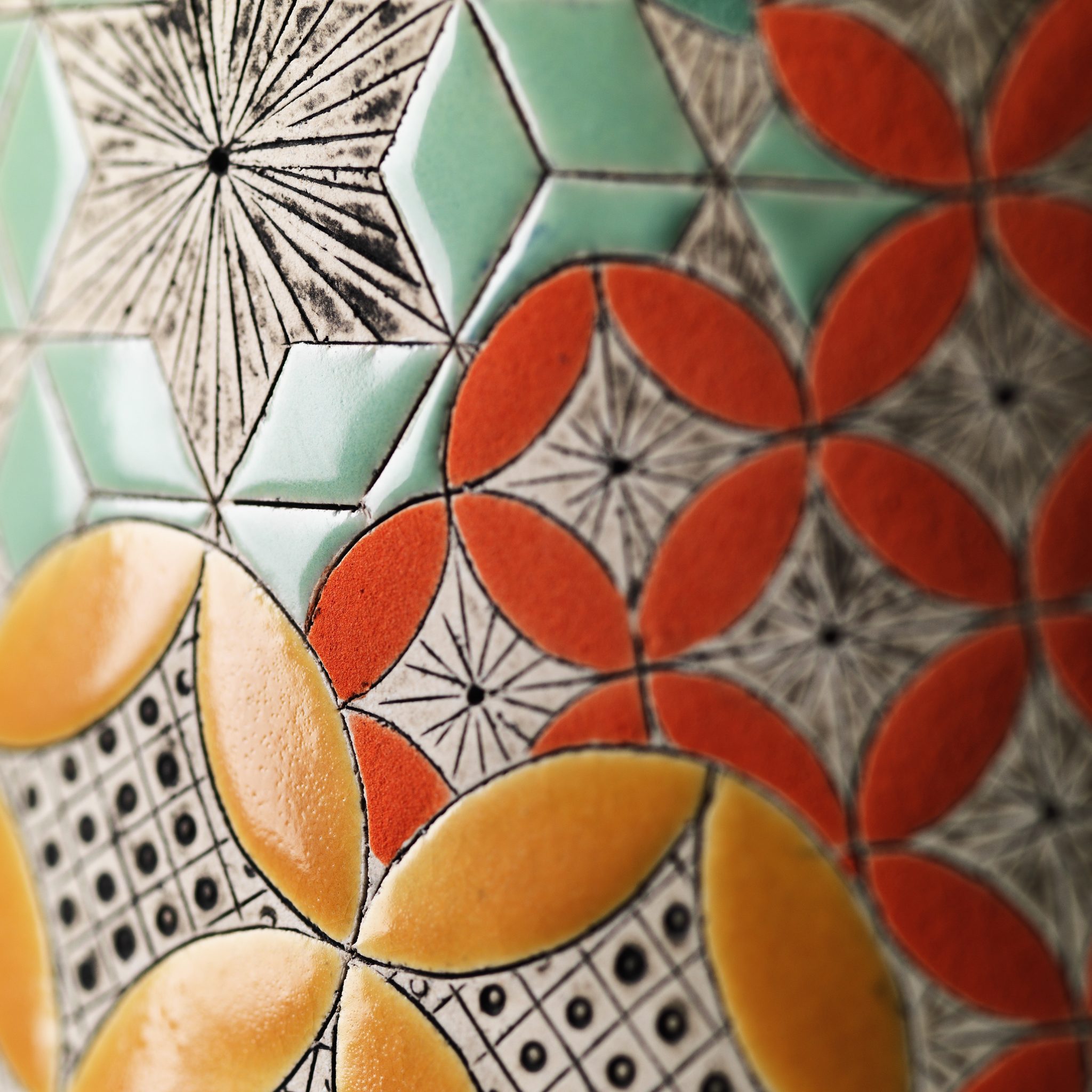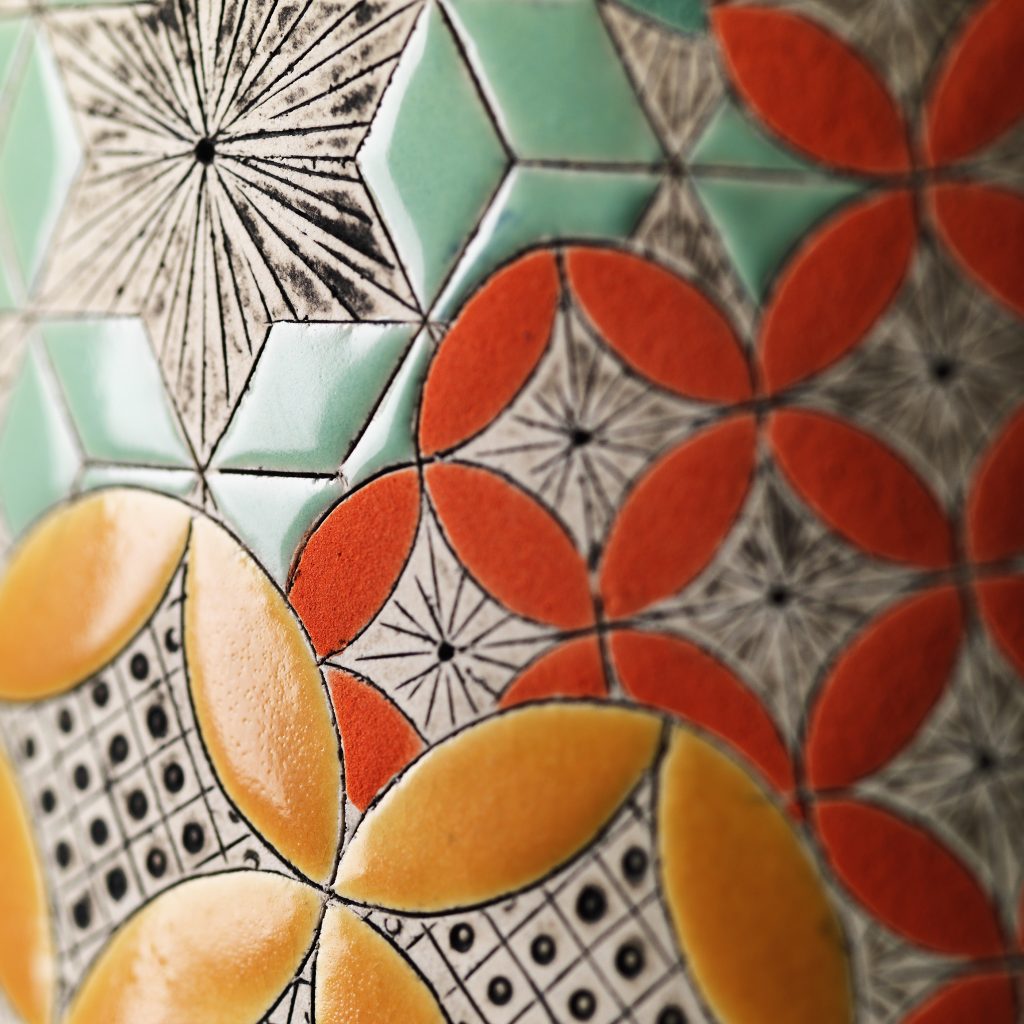 Listen to our outstanding DESign ONline playlists from Benjy Fortna, Tania Kovats & Gabriel Phipps – boppy, joyous, wistful & languid.
Follow, watch & listen to Dezeen's Virtual Design Festival which is running until the 10 July. Listen to Ini Archibong discuss his childhood growing up in LA, his work as designer based in Switzerland & the politics of race in Design in Dialogue with curator Glenn Adamson on Instagram.
Head to Northlands Creative in Caithness to see their GLASS MEET THE FUTURE FILM FESTIVAL running from 3 – 17 July. Watch the trailer.
Take a look at the Circular Economy through Making Circles, a school's project lead by Ostero, supported by the National Museums of Scotland.
Follow Damian Barr's Literary Salon on Instagram for chats on good chats on books.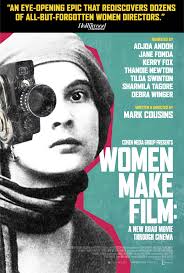 Watch a Q&A with Edinburgh-based film-maker, critic & writer, Mark Cousins on his latest film, Women Make Film, from BFI at Home.
Listen to the brilliant & warm Carys Matthews on Radio 6 Live playing good & moving music . . Arethea Franklin singing Amazing Grace.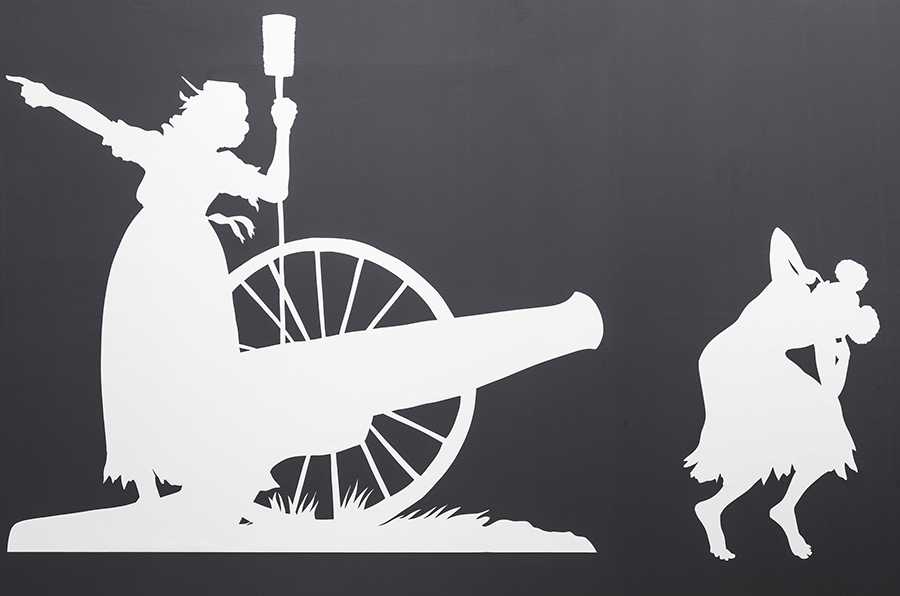 Read Design CAN Manifesto which states . .
We are challenging you to champion underrepresented talent, commission outside the same old networks, and hire for fresh perspectives. At times, you may need to stand aside. Most of all, we want you to listen to those who have been overlooked. Equality is worth fighting for. Find out what you can do. Join the campaign.
#DesignCan
Read Kara Walker, the African American artist's words in Frieze. It is sub-titled 'Every day in 'lockdown', we are asked to consider the effects of social distancing – as if segregation weren't already a reality.' Walker wrote these words before the killing of George Floyd. Image – Kara Walker, THE SOVEREIGN CITIZENS SESQUICENTENNIAL CIVIL WAR CELEBRATION, 2013, (detail). Courtesy: the artist, Sprüth Magers, London/ Berlin/ Los Angeles and Sikkema Jenkins & Co, New York.
Photograph Timo Ohler
Head to Artforum for their Reading Revolution, an online resource & reading list.
Listen to Nina Simone.
Follow the data journalist & illustrator, Mona Chalabi, who was raised in the UK and now lives in New York.
Read an article in The New York Times from last year by Ibram X Kendi entitled An Antiracist Reading List. Watch Sitting in Limbo, a new drama from the BBC about the Windrush scandal.
Read the Contemporary Art Society's Resources for Arts Professionals on Black Lives Matter.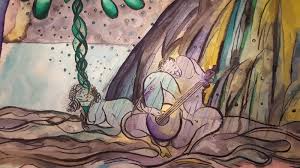 Watch the making of Chris Ofili's The Caged Bird's Song, 2017. An extraordinarily beautiful and vast tapestry that blends watercolour with weaving, The Caged Bird's Song was commissioned by the Clothworkers' Company and woven at the Dovecot Studios, Edinburgh. Watch Alan Yentob's BBC documentary on Ofili on YouTube, see the completed work on show at the National Gallery, London & read Adrian Searle's five star review in The Guardian from 2017.
Read Black Lives Matter: graphic design's role in the protest movement in Design Week. Read Black Lives Matter: Resources & Responses in Creative Review.

Follow Design Emergency on Instagram & listen to a series of vital conversations led by design critic Alice Rawsthorn & Paola Antonelli, curator of Architecture & Design at MoMA in New York.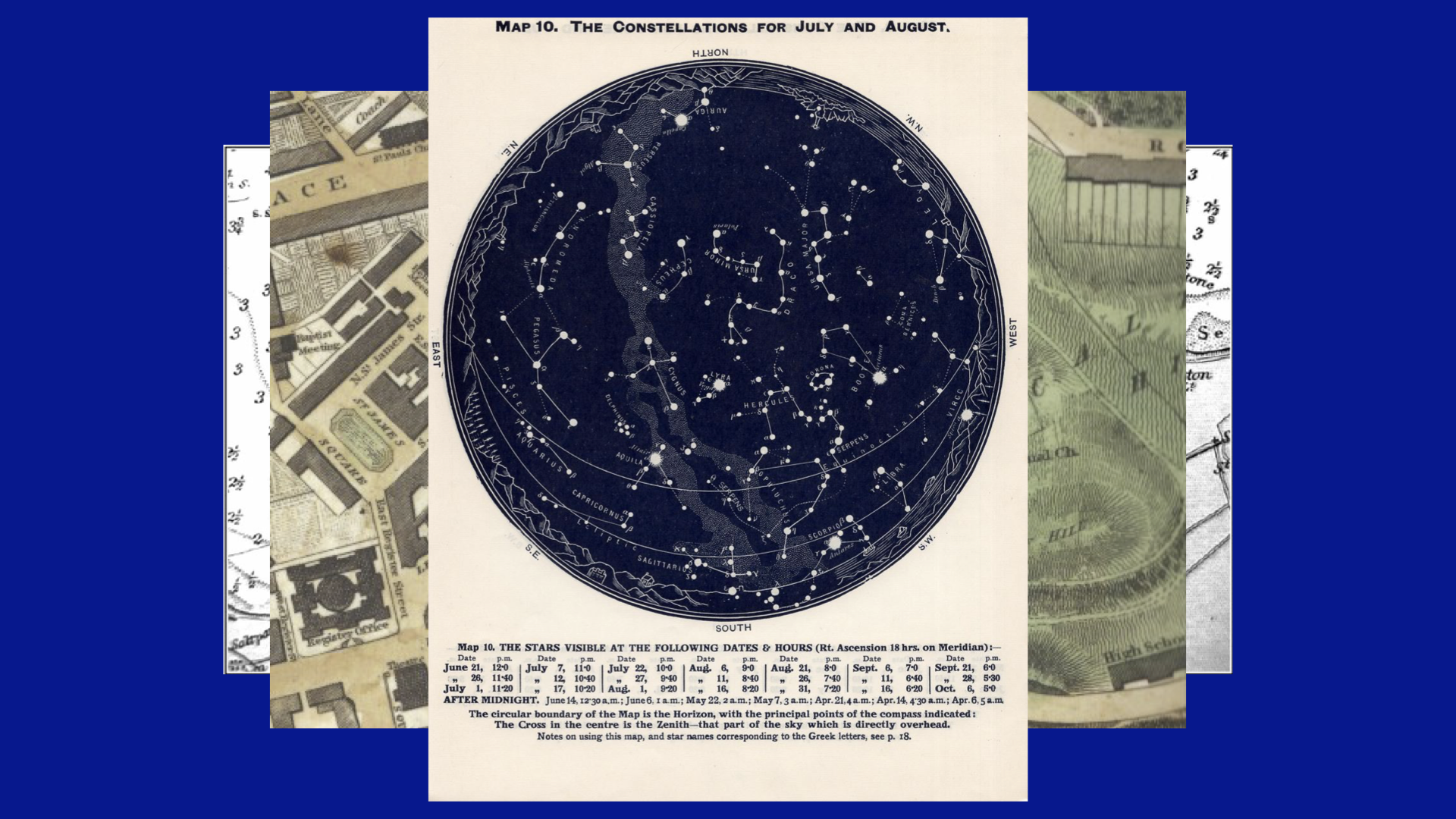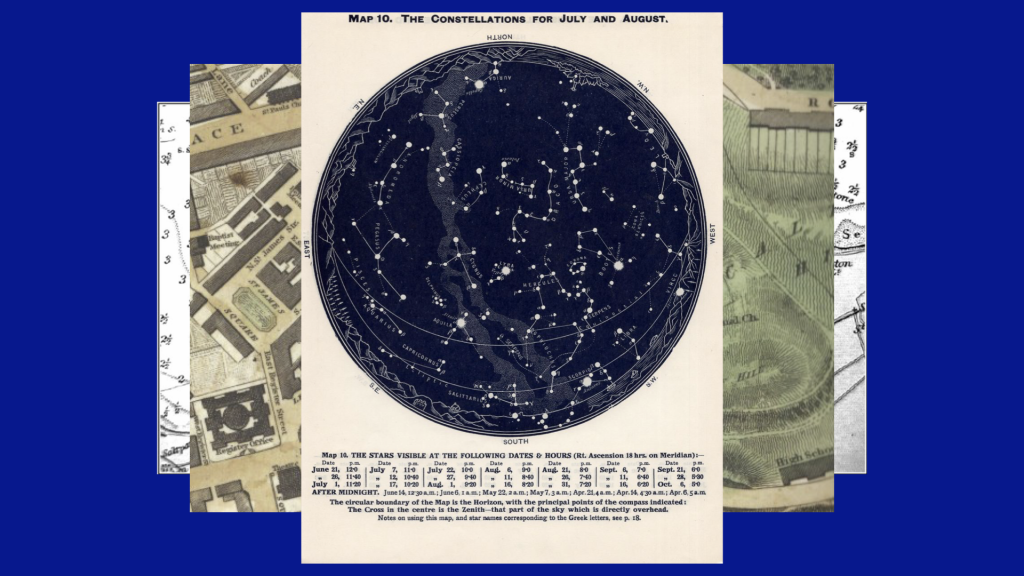 Watch Alexandra Laudo's How to Observer a Nocturnal Sky, a film looking at the sky above, discovery & dis-regarded histories; part of Collective's online programme of events.
Follow DESIGN RESONANCE IN AN AGE OF CRISIS, London Design Biennale's new initiative headed by design critic Alice Rawsthorn, on Instagram. Follow Scotland's Archifringe, to keep in touch with their Fringe Fortnight of events exploring the urban landscape & the pandemic-effect.
Listen to Girl, Woman, Other by winner of last year's Book Prize, Bernardine Evaristo abridged on BBC Radio 4. Mingulay, Jura, Staffa, Barra . . . Head to the islands by listening to The Essay on BBC Radio 3.
Head to those hills thanks to the National Library of Scotland's compilation of films, selected by moving image curator, Ann Cameron. The line-up includes the brilliant spectacle that is Motoring over Ben Nevis (in the snow) from 1911.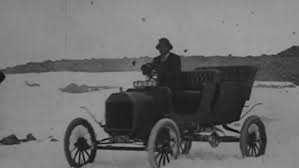 Listen to sound work Master Rock by Glasgow-based writer Maria Fusco. Commissioned by Artangel and first performed & broadcasted in 2015, it is an exploration of Ben Cruachan, a mountain which sits in the southern Highlands and houses within its rocky exterior, Cruachan Power Station. And read Maria's text on her stay in Sweeney's Bothy on the Isle of Eigg, one of the Bothy Project's off-grid residency spaces.
Watch Makar to Makar a collaboration between the National Theatre of Scotland and national poet, Jackie Kay, who leads a weekly series celebrating music, poetry & conversation.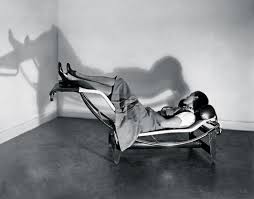 Take a look at the work of Charlotte Perriand, the great but oft-overlooked French architect & designer. Listen to a symposium on her work held earlier this year at Fondation Louis Vuitton, Paris, as part of Charlotte Perriand: Inventing a New World. Read more about Perriand in The Guardian.
Listen to The Rime of the Ancient Mariner, Samuel Taylor Coleridge's tempestuous & brilliant epic poem. Read Philip Hoare's article on its contemporary relevance in The Guardian.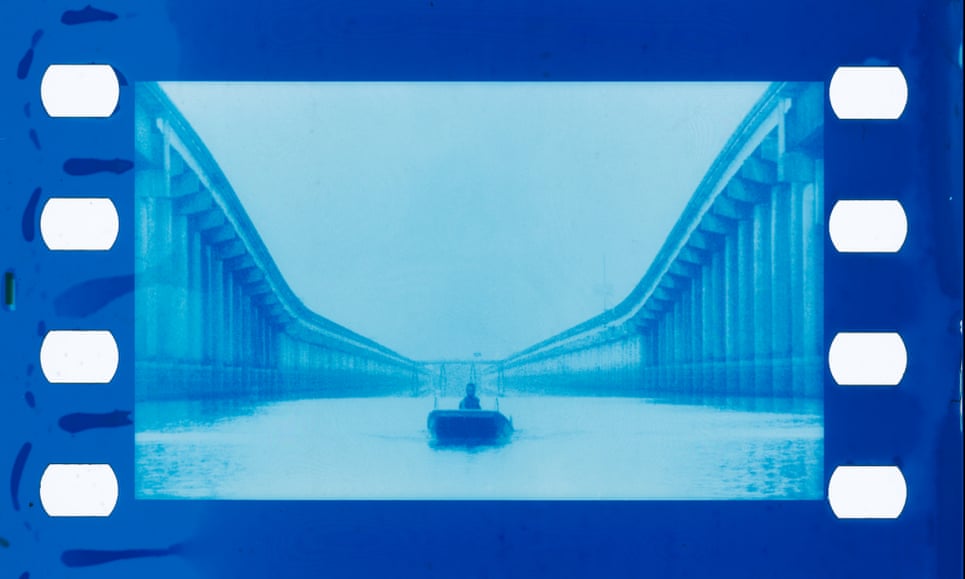 Read Tom Morton's recent article How Public is Public Art? Head to Oh You Pretty Things, filmmaker Gary Hustwit and independent film company Film First are streaming documentaries for free.
Walk with Horatio Clare on his Sound walk to Hay on Wye on Radio 3.
Read the obituary of the textile designer Althea McNish, who recently died at the age of 95 & featured last year on BBC Four's programme, Whoever Heard of a Black Artist? Britain's Hidden Art History.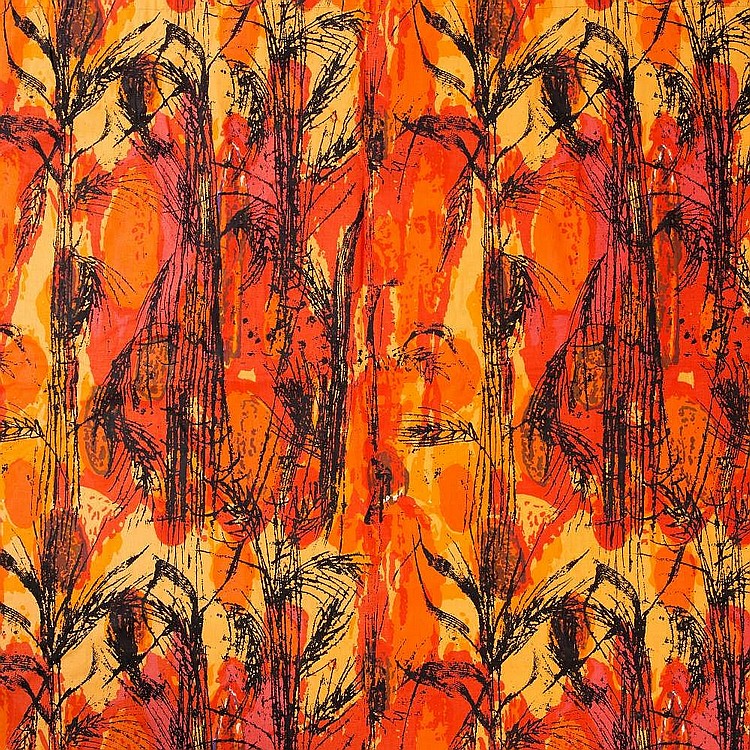 Listen to Tania Kovats discuss Oceans, her 2015 exhibition at The Fruitmarket Gallery. And see Rivers at Jupiter Artland & look at WELL, Tania's drinking fountain commissioned by DES 2019. And hear her DESign ONline playlist, SPRING FEVER.
Listen to a discussion on the American writer, Rachel Carson's Silent Spring on Free Thinking. First published in 1962, the book arguably launched the environmental movement.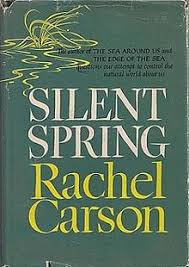 Hear Atelier E.B – a collaborative fashion label founded in 2007 by designer Beca Lipscombe & artist Lucy McKenzie – discuss their latest show, Faux Shop at V&A Dundee. Take a look at Passer-by held last year at the Serpentine Galleries London.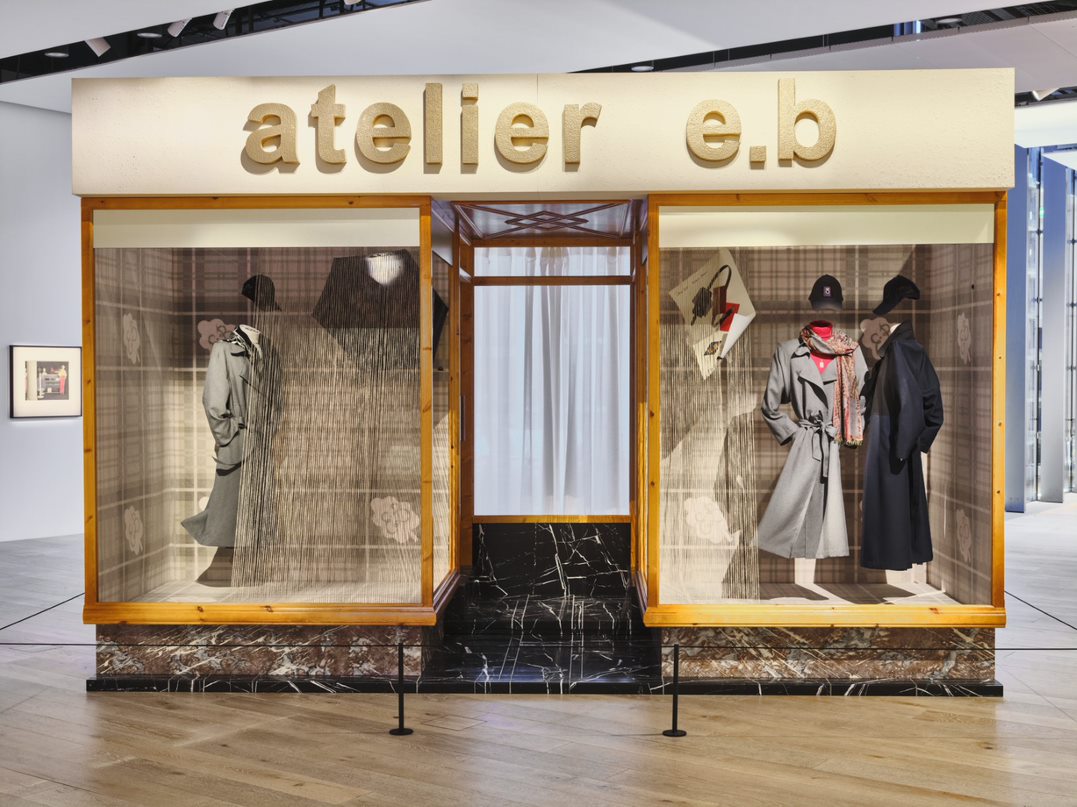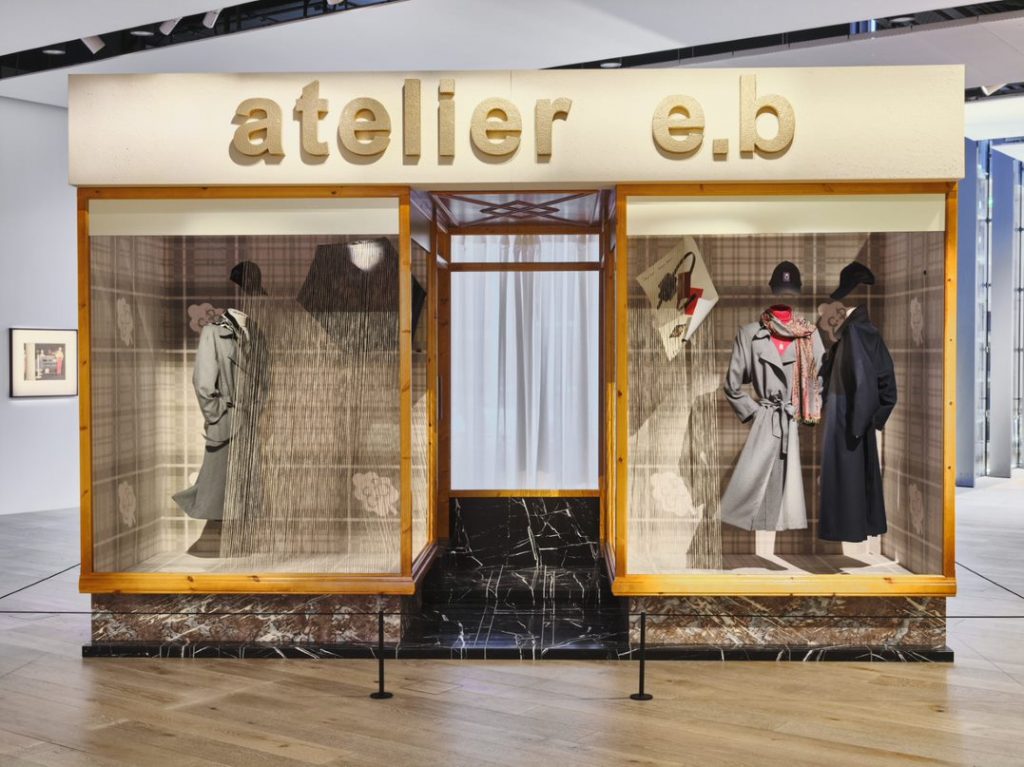 Watch Museums in Quarantine on BBC iplayer and take a look at the Warhol show at Tate Modern. Watch Michael Clark's to a simple rock 'n' roll . . . song. Outstanding dance and music, it has been described as an 'adrenaline shot that sends you away buzzing'.

Listen to Dezeen's podcast series — speakers include David Chipperfield, Es Devlin, John Pawson and Hella Jongerius. Revisit or visit for the first time the 1970s & watch Delia Smith's Cookery Course (interesting graphics) and / or head to the mid 90s for Madhur Jaffrey's Flavours of India.
Read David Bramwell's account of Marina Abramovic and Ulay's long walk along (no walk in the park) the Great Wall of China in The Guardian. Read Decline and Fall, the history of ruins in art by Brian Dillon in Frieze.
Read Remnants 'How you build A City', an online newspaper produced by Glasgow curatorial practice, Panel and Voices of Experience, a collaborative project making visible the female presence in the built environment.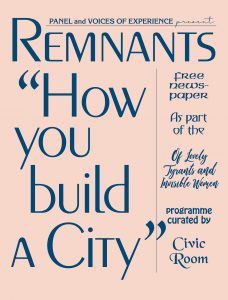 Take a look at Donald Judd's furniture at Donald Judd Furniture. Read Judd's 1993 essay 'It's Hard to Find a Good Lamp'. Walk online through the current Judd exhibition at MoMA, New York. Read Alice Rawthorn's article in Wallpaper* on Judd's home & studio in New York. Visit the Donald Judd Foundation to read and watch more.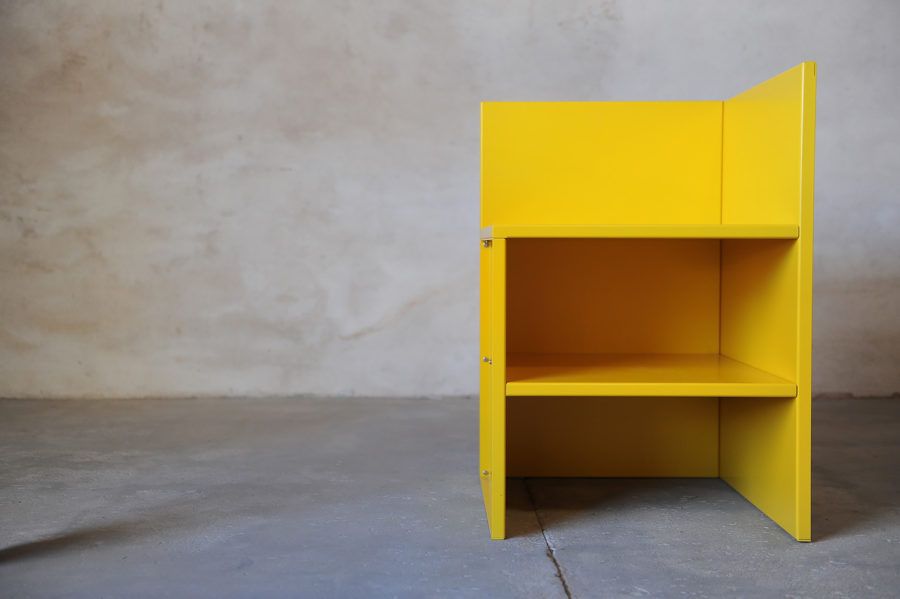 Follow design writer Alice Rawsthorn on @alice.rawsthorn. Visit 'What Design Can To Do' & read Design in Times of Corona. Read Weaving Magic, on the work of Anni Albers in Tate ETC. Listen to US-based designer Neri Oxman discuss her upcoming show Material Ecology at Museum of Modern Art, New York. Watch Abstract – The Art of Design on Netflix, episodes include Neri Oxman on Bio-Architecture and Cas Holman on Design for Play.
DESign ONline welcomes your suggestions, comments and ideas, please contact Susanna Beaumont.