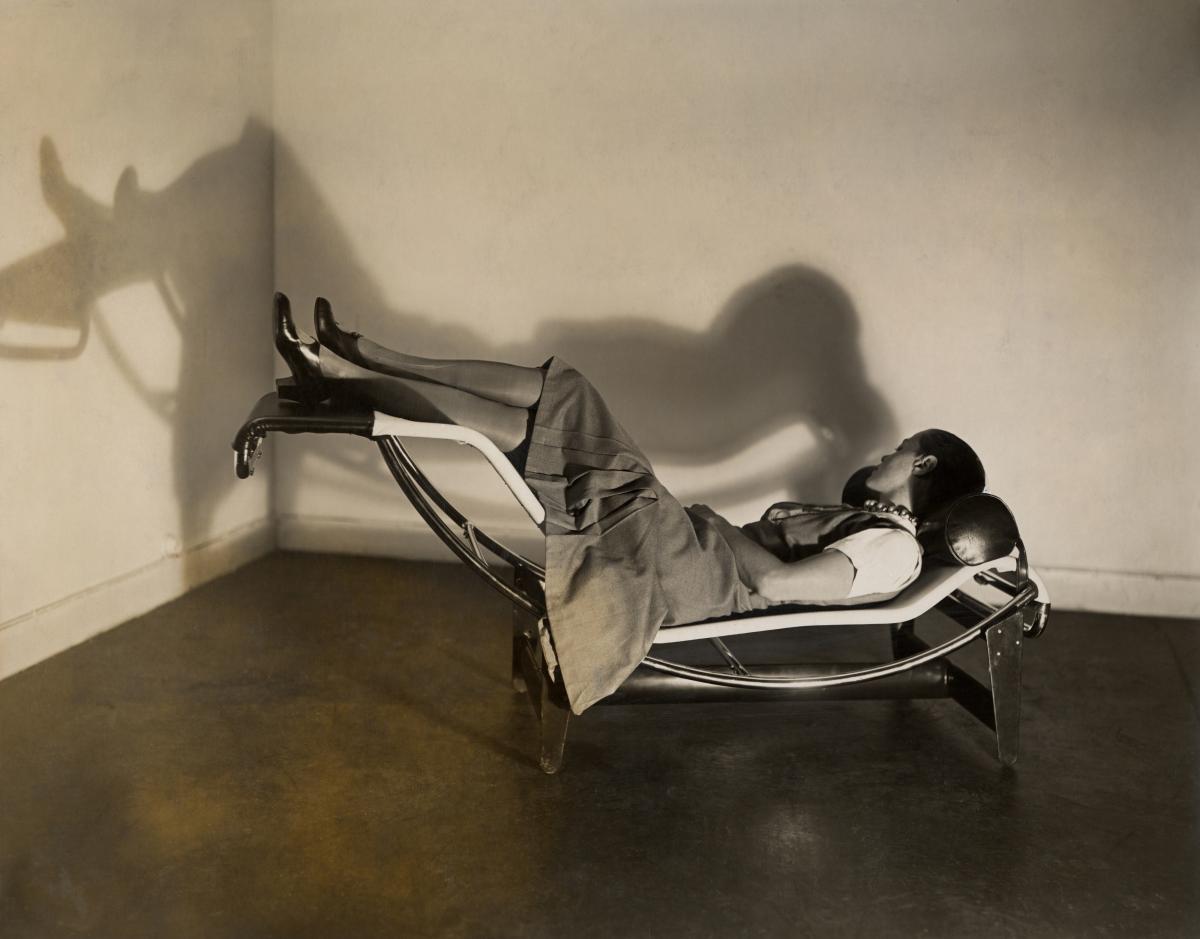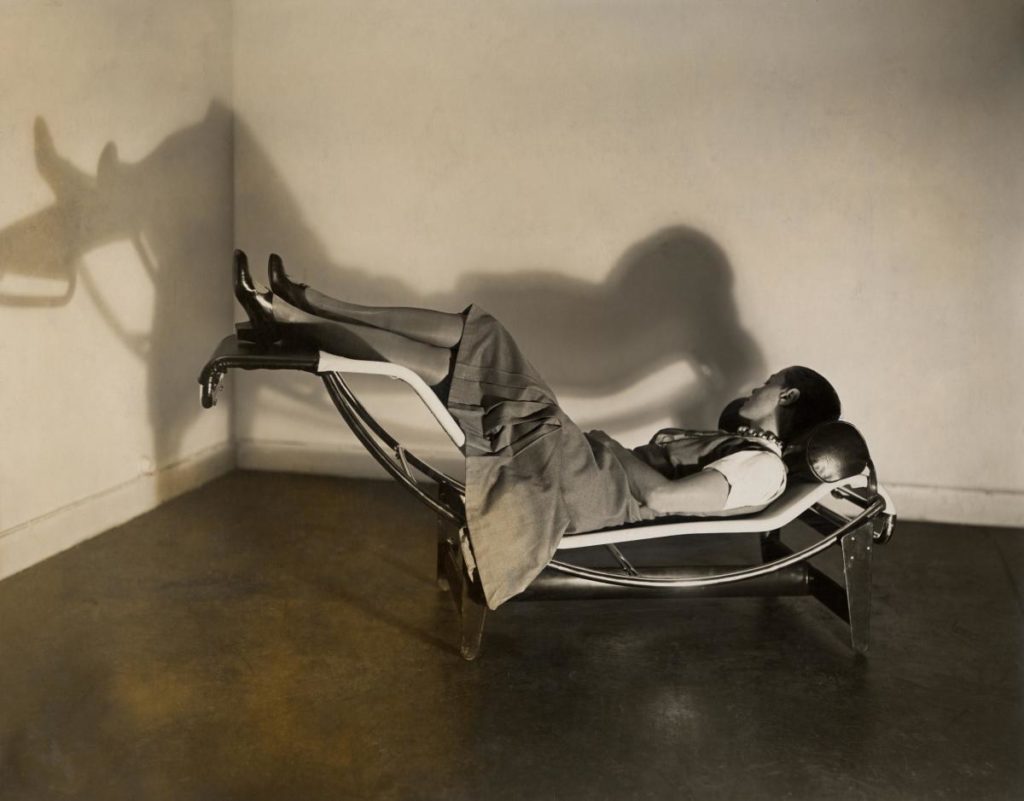 London's Design Museum's Charlotte Perriand: The Modern Life is open. A celebration of the French-born designer & architect, Perriand (1903 – 1999), was a brilliant innovator & explorer of new ideas & materials. She worked in Le Corbusier's studio and designed the stunningly beautiful Chaise longue basculante in 1928. She later travelled to Japan where she was deeply taken by their craft aesthetics. Read more in Wallpaper*. The exhibition runs until 5 September.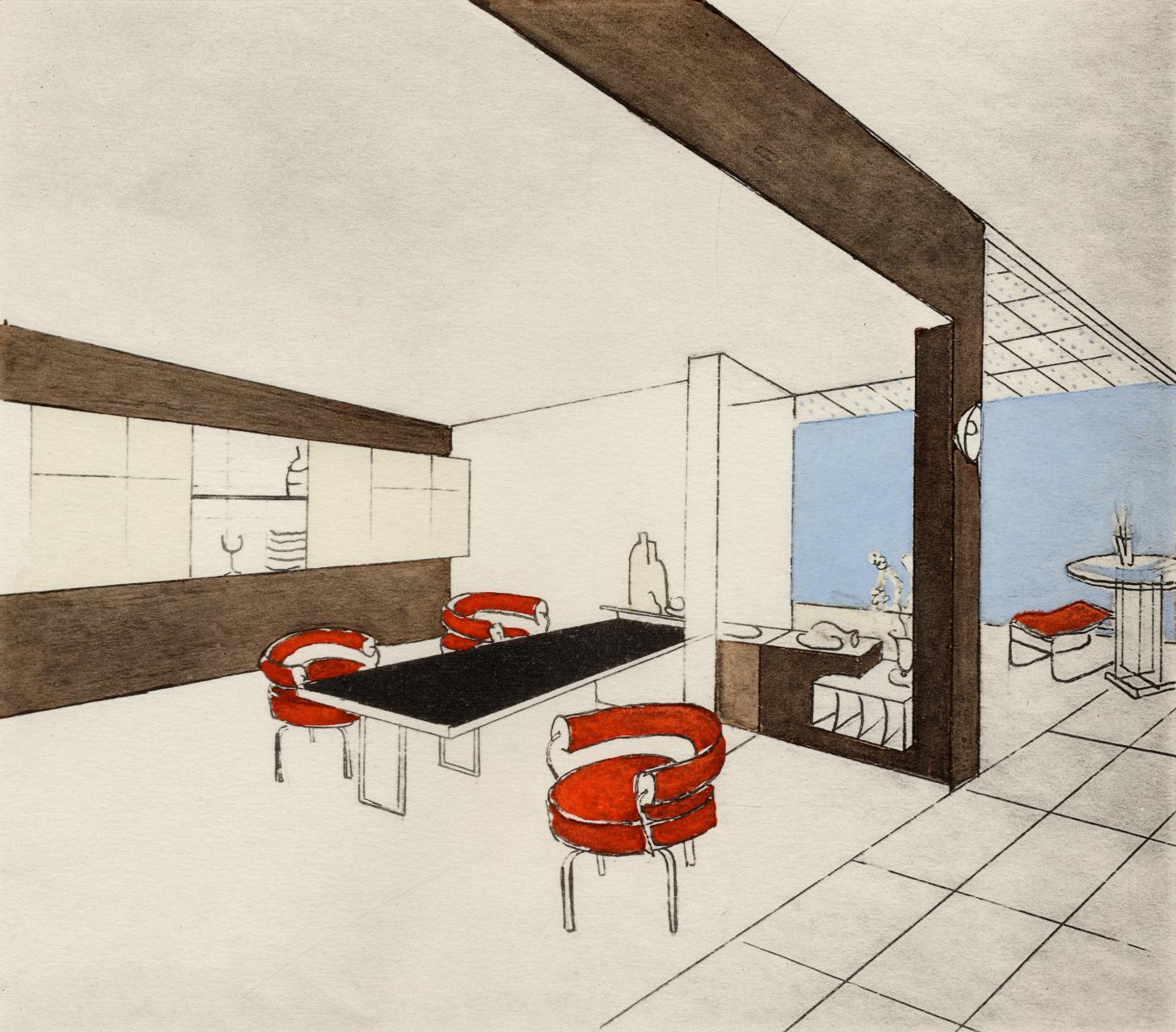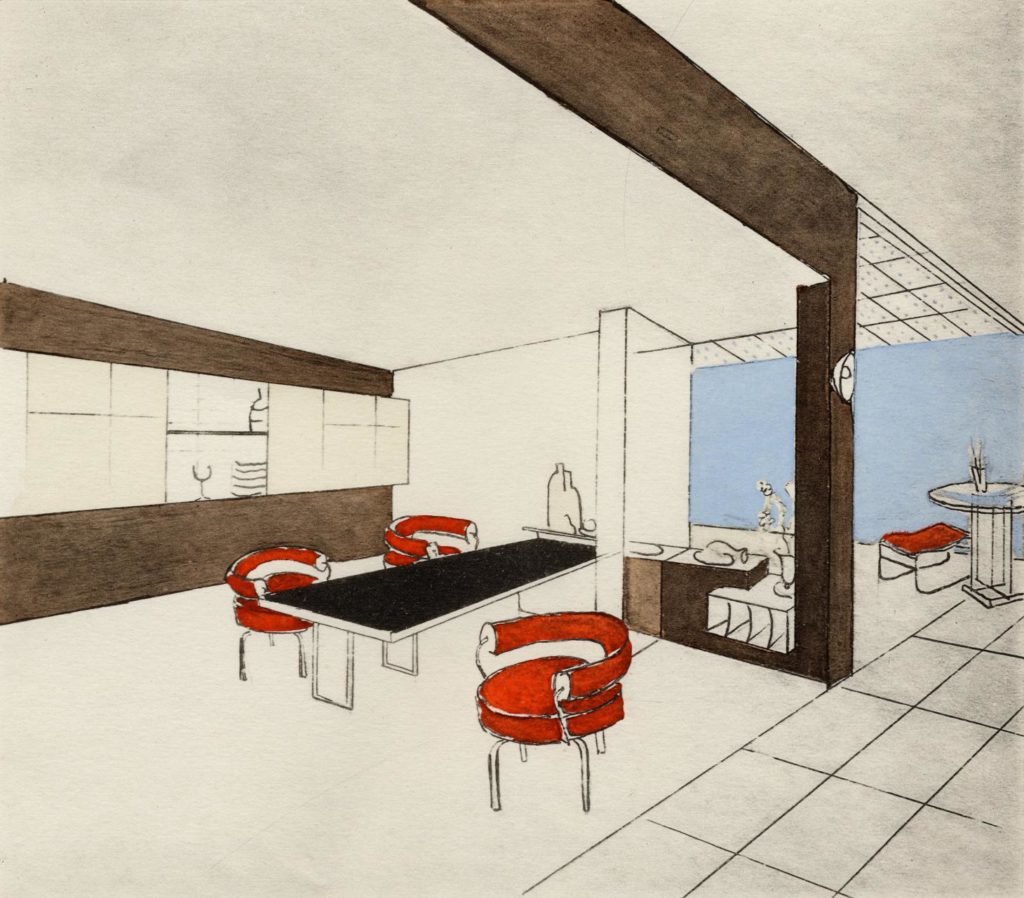 Head to V&A Dundee to see What if . . . ? / Scotland. Produced by the design & architecture studio 7N Architects, the exhibition explores the vital civic role design professionals must take in their engagement with people & communities. Originally conceived to be staged in Venice as part of the 17th International Architecture Biennale it runs until 21 November. Also catch Night Fever: Designing Club Culture . . a lively sound & vision celebration of people-filled spaces including Manchester's Hacienda . . whose designer Ben Kelly has currently got a Kickstarter underway to support Hacienda Landscape, a photographic retrospective of Kelly's images of the club in the making back in the 80s. And book up for the online event on disco funk voices of Marvin Gaye & Barry White with researcher & writer Alex Coles on Weds 28 July at 12pm.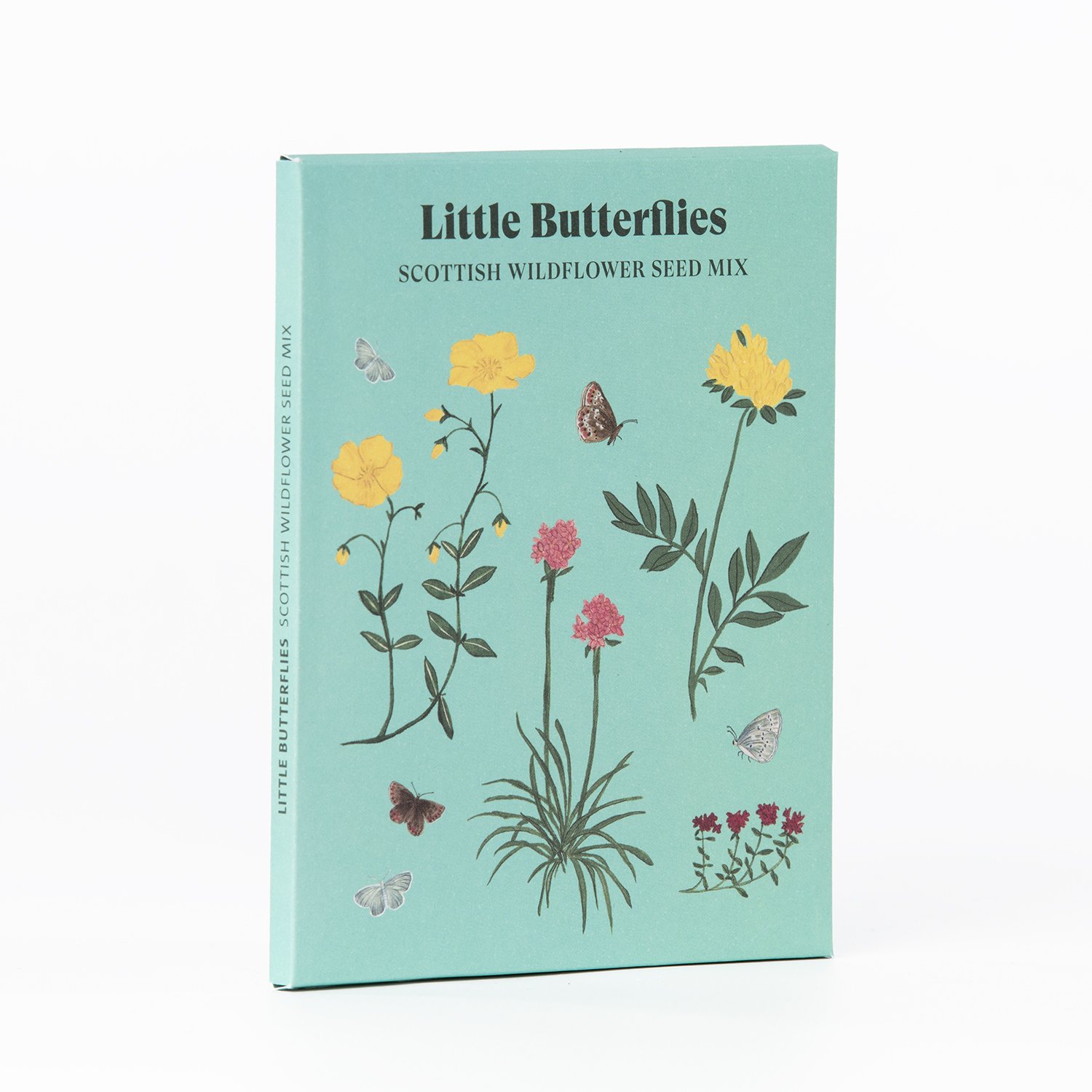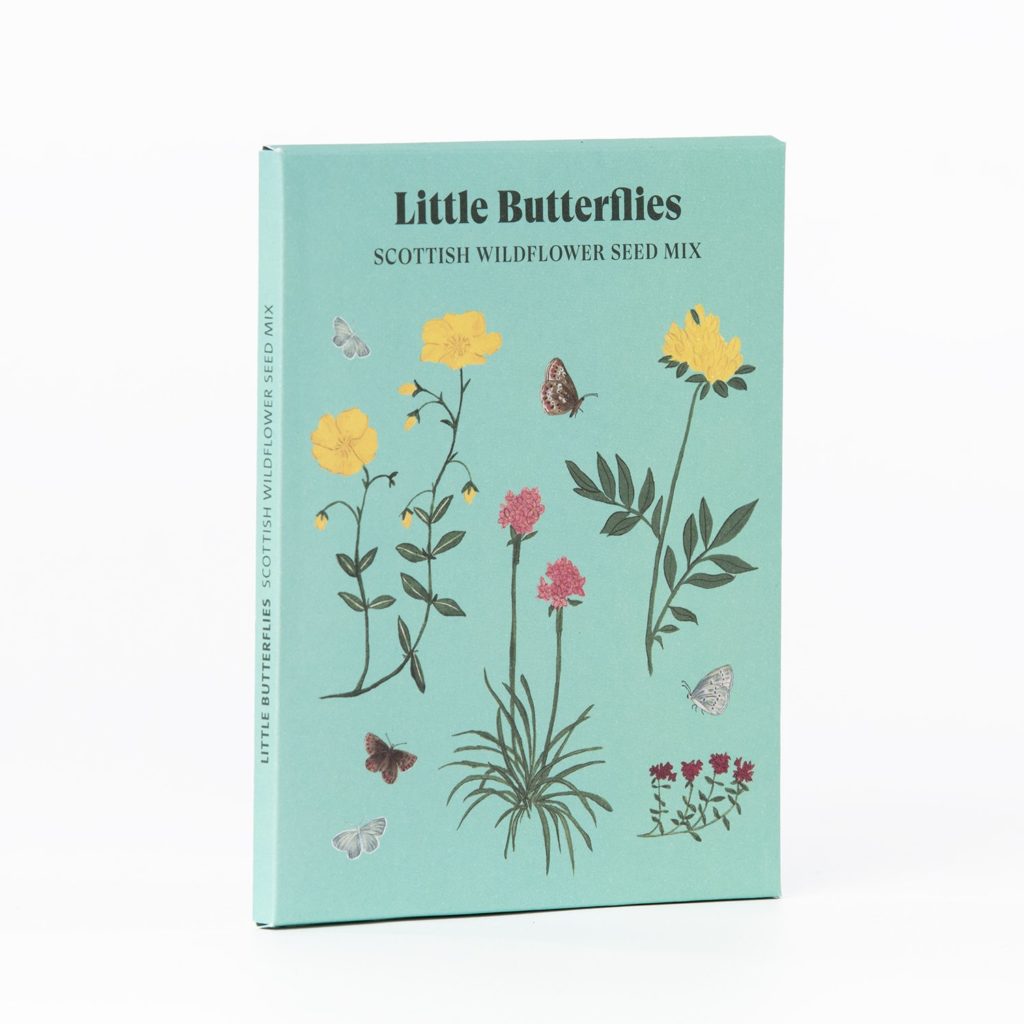 And shop! Curatorial agency Local Heroes has collaborated with V&A Dundee on a range of new souvenirs. From beach towels to wild seed mixtures, Daytrippers is a beautiful crafted array of beautiful things. All available online.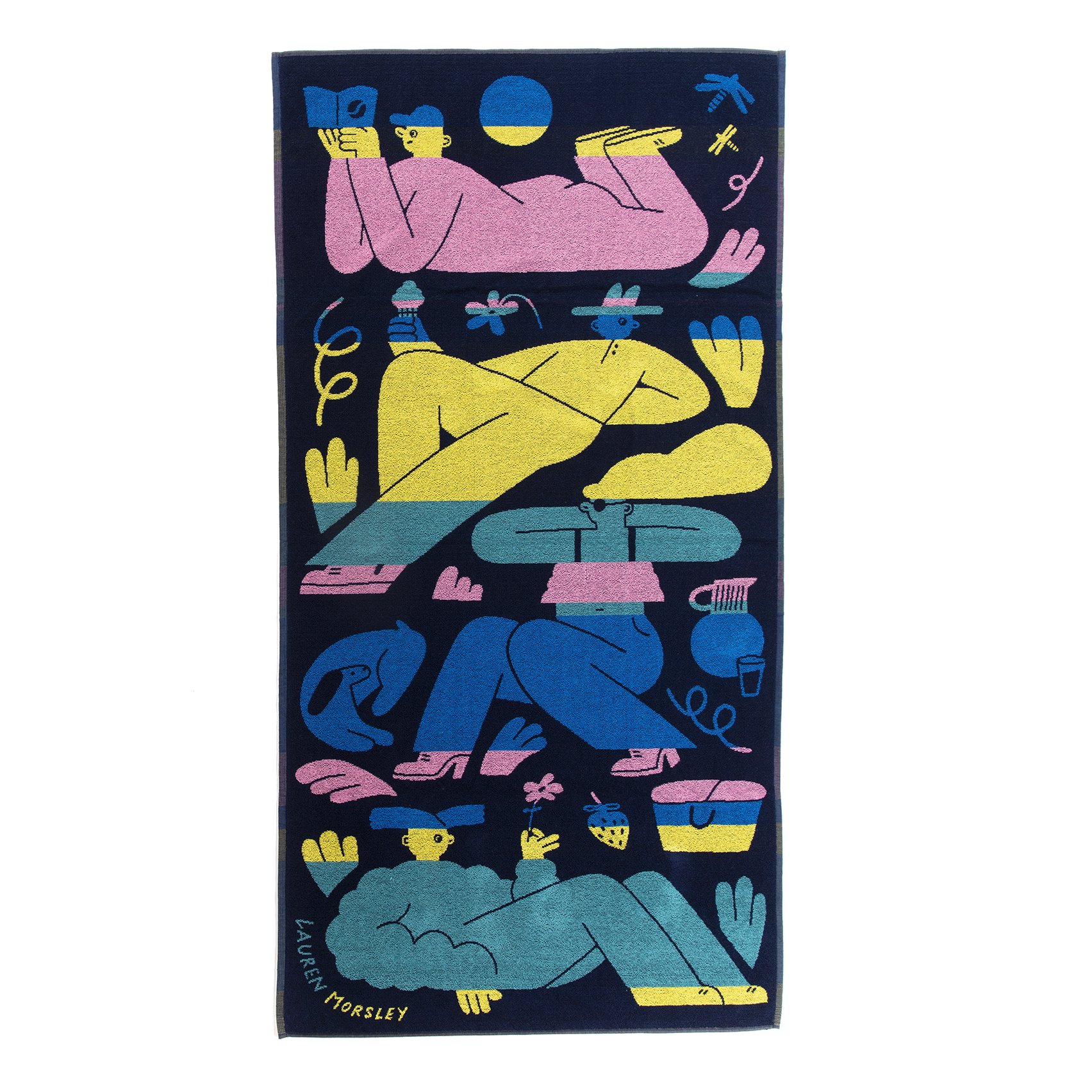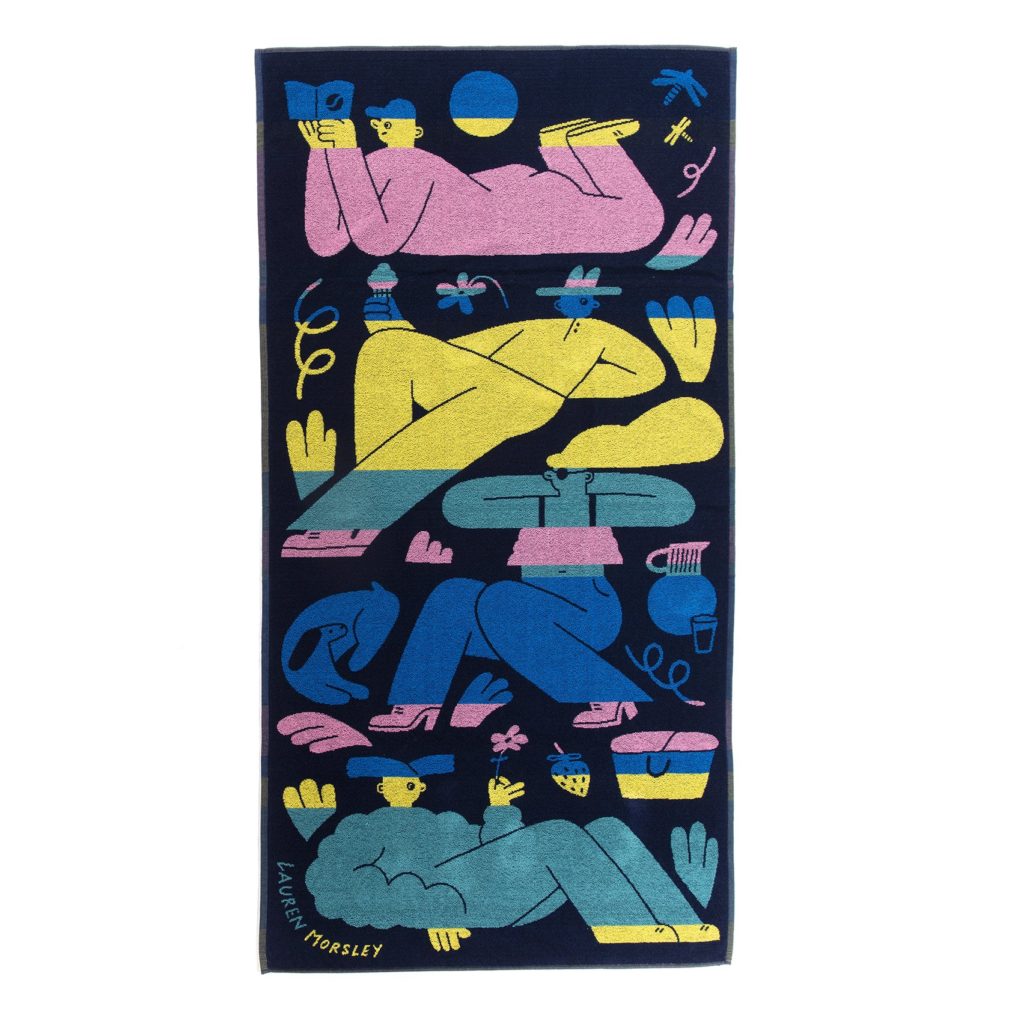 The Queen Elizabeth Scholarship Trust (QEST) awards scholarship and apprenticeship funding of up to £18,000 to craftspeople working in a broad range of traditional and contemporary skills, from farriery and thatching to jewellery design. Their next application round opens on Monday 12 July & runs until Monday 16 August 2021.
Since it was founded in 1990, QEST has awarded over £5million to 625 individuals working in over 130 different crafts. Recent recipients are Edinburgh-based ceramic artist Frances Priest who undertook a research residency with tile manufacturer Craven Dunnill Jackfield & Glasgow-based furniture designer, Simon Worthington. Interested applicants can attend a Zoom 'How To' session to find out more about the application process and for helpful tips on filling out the application forms, head to Qest website.
The Scottish Goldsmiths Trust has announced the exhibitors for this year's Elements, an annual celebration of contemporary jewellery & silversmithing in collaboration with Scotland's auction house, Lyon & Turnbull.
Catch up with Cove Park's Future by Design panel debate on their YouTube channel. A hugely insightful discussion on climate change & water patterns in Scotland & Ghana that marks the beginning of a collaboration between Cove Park, an international residency centre on Scotland's west coast & New Architecture Writers, an initiative that supports BAME design critics. It is an on-going project which is the outcome of Cove being awarded British Council UK's Future by Design award earlier this year.
Previous DES Suggests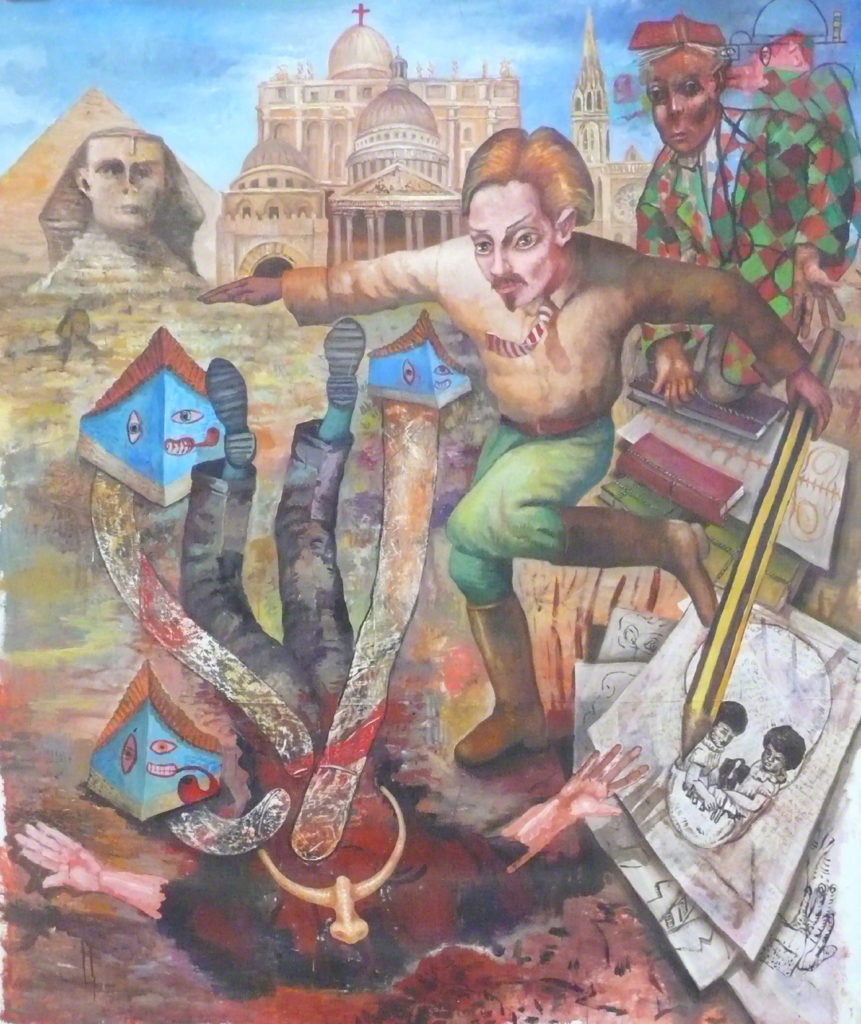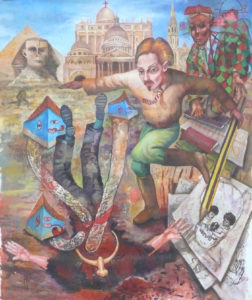 Watch Dressing Above Your Station from 2019 with designer Beca Lipscombe & Mairi Mackenzie, research fellow at Glasgow School of Art. Presented by The Steven Campbell Trust, they discuss the life, work & clothing of the artist Steven Campbell (1953-2007), adding their insightful & amusing reminiscences into their own sartorial history. AND good news, Beca & Mairi are further developing Dressing Above Your Station with curatorial agency Panel & Glasgow arts venue Tramway. They will look at the fashion depicted in Campbell's paintings & collages as well as Campbell's own wardrobe together with outfits designed by Japanese designers Comme des Garçons, acquired by Campbell and his wife Carol in exchange for one of his paintings while living in New York. The virtual exhibition is funded by Creative Scotland and Glasgow Life and supported by The Glasgow School of Art and Glasgow's ISO Design.
"Deliberately ambitious, it is our desire that the project is focused and innovative in approach whilst contributing, subjectively, to an understanding of Scottish culture through the lens of our recent history."

Dressing Above Your Station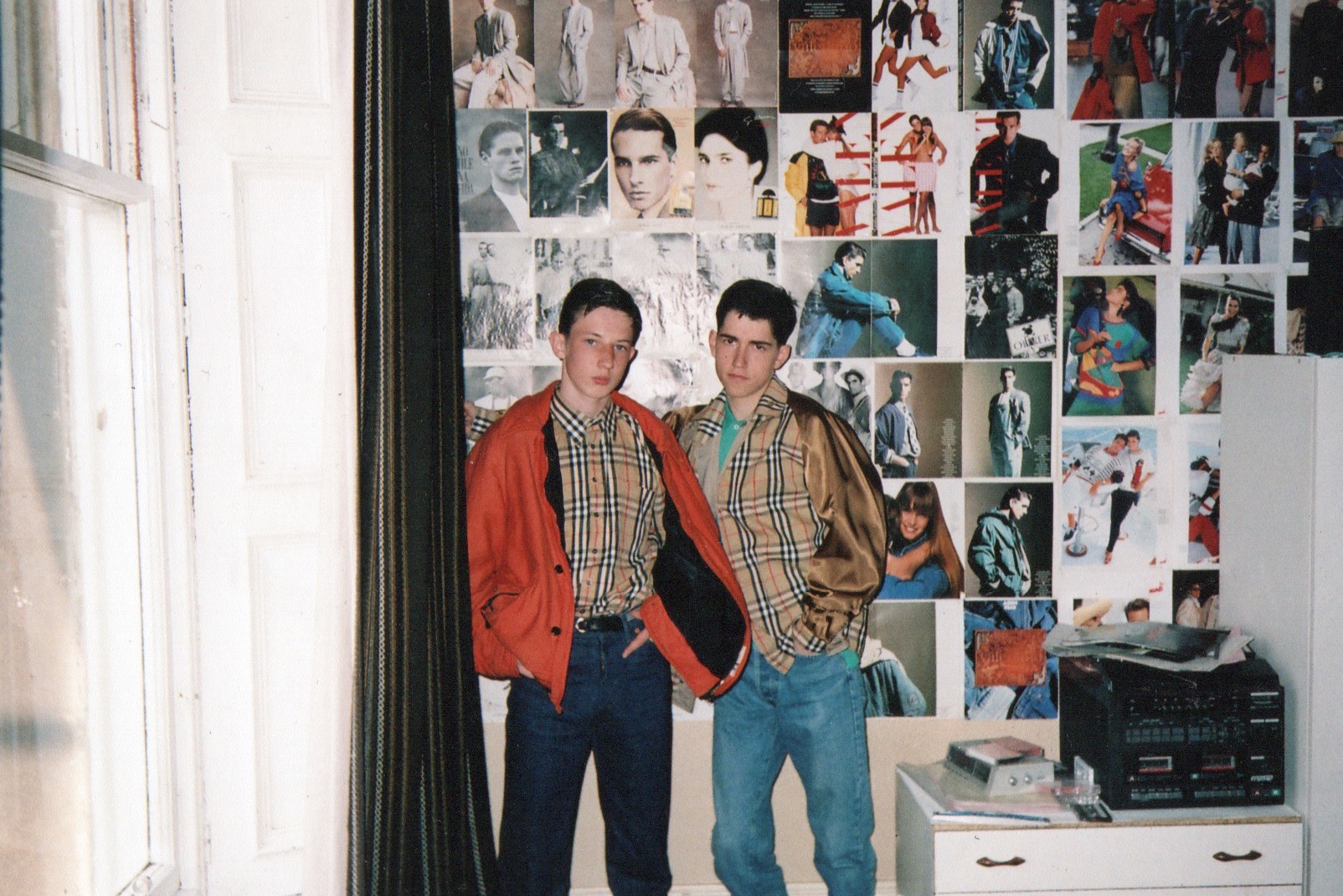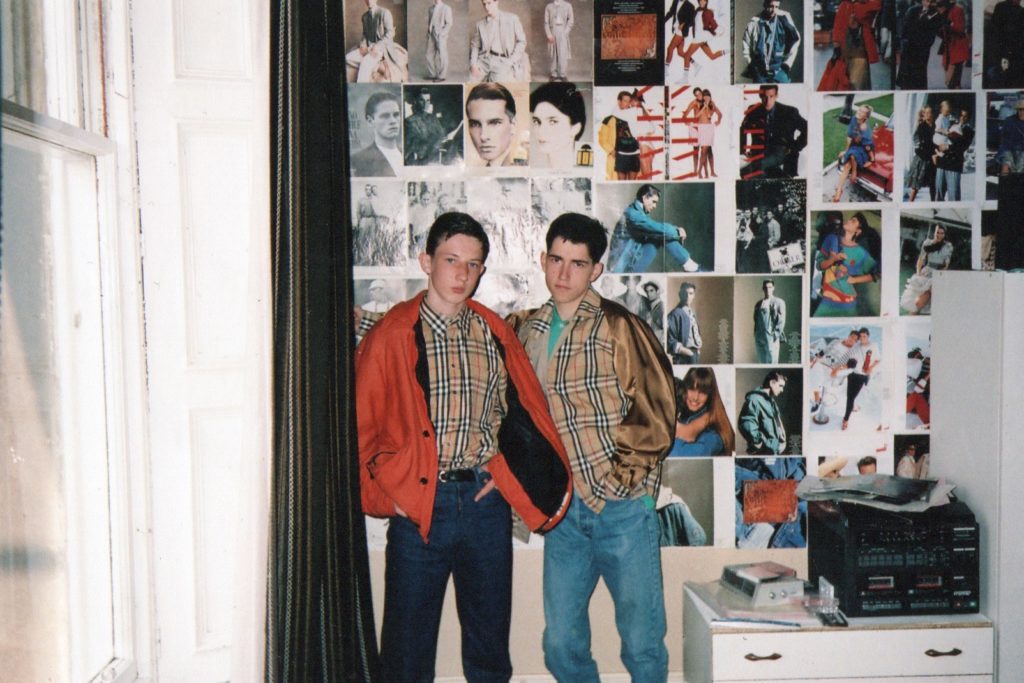 Support We Are Scotland a brilliant & vital initiative founded by Aberdeen-based Ica Headlam to support the BIPOC creatives from across Scotland. Read our Q&A with Ica.
Catch up with design journalist Grant Gibson's GrantOnDesign & his latest podcast interview with Jasleen Kaur. The Glasgow-born designer & artist who recently created Be Like Teflon, a commission by Panel for Glasgow Women's Library, discusses her social-engaged practice & how her Sikh heritage shapes her work.
Read Makers 3 – Glasgow: Celebrating creative craft in the online journal Material Source. Featuring paper lamp maker Kate Colin, furniture-maker Lewis Mcleod & founder of Hame & SHY Design Studio among others — a brilliant celebration of designing, making & crafting in Glasgow.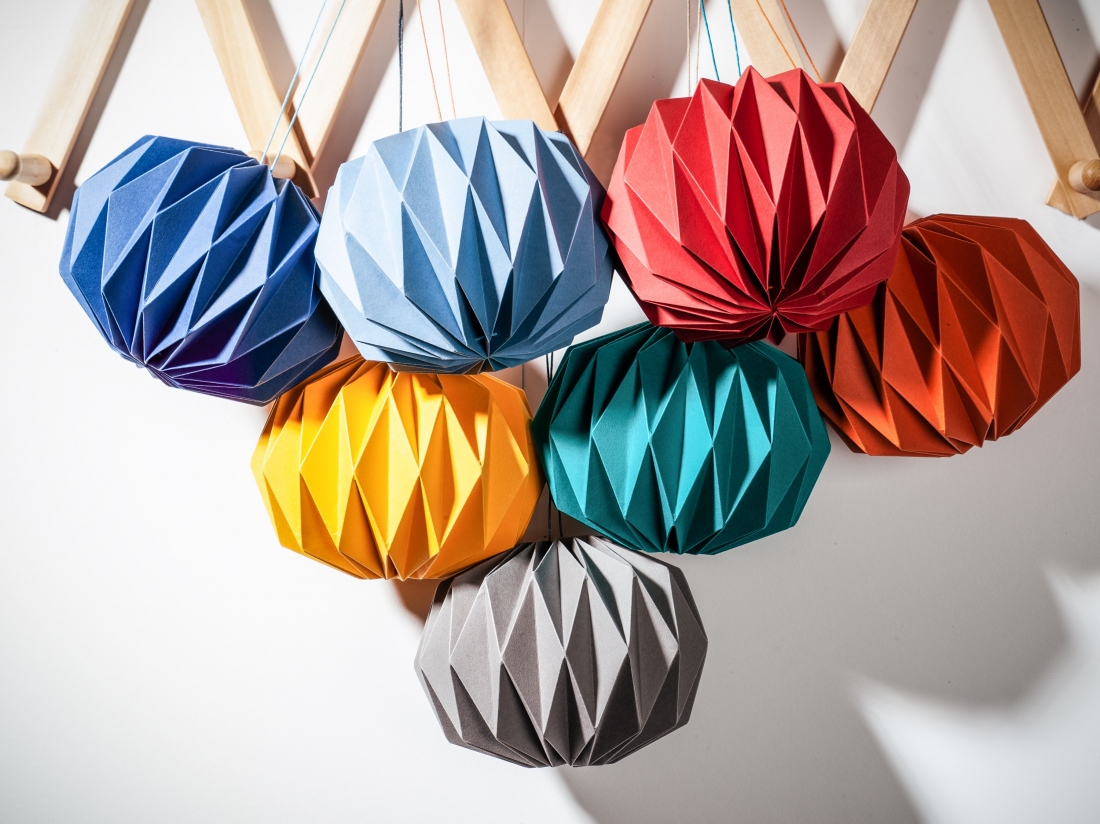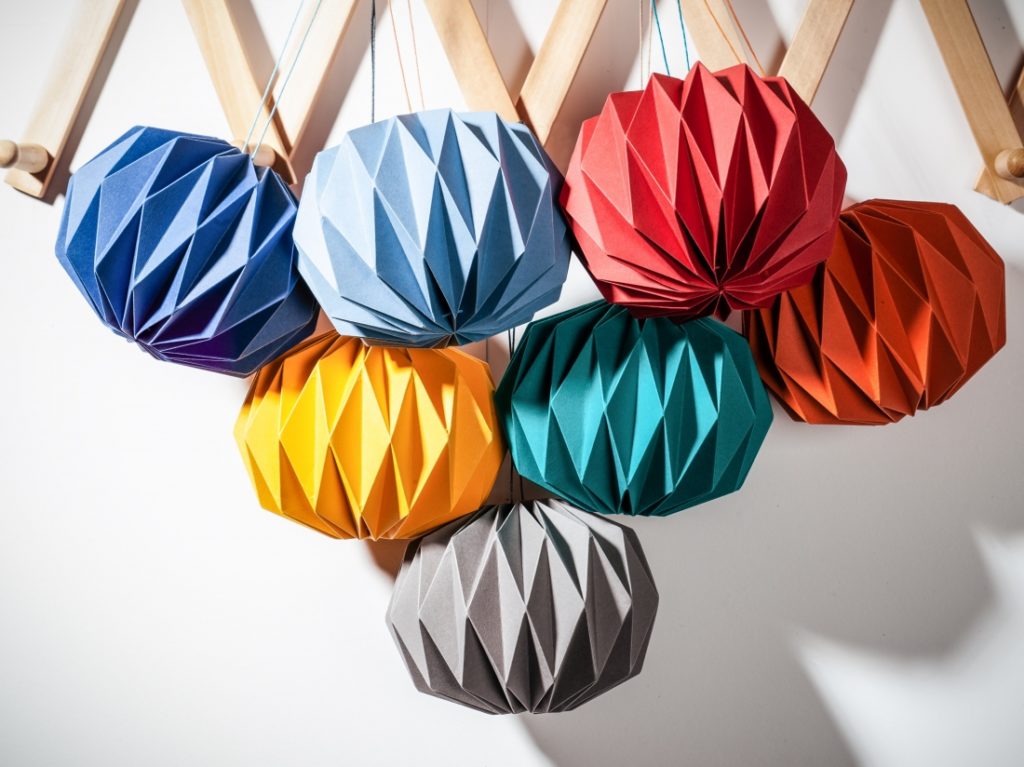 Head to Inspace online or physically at 1 Crichton Place Edinburgh to view through the window Sound Exchange, created by 11 craft makers who collaboratively experimented with sounds as an alternative source of design inspiration. Emerging from the Distributed Capabilities research group, they have developed a variety of digital / analogue methods where each artefact represents an exchange of practices, ideas, and sensory experiences. The members are all professional craft makers who work across Scotland in various art and design disciplines including textiles, ceramics and jewellery.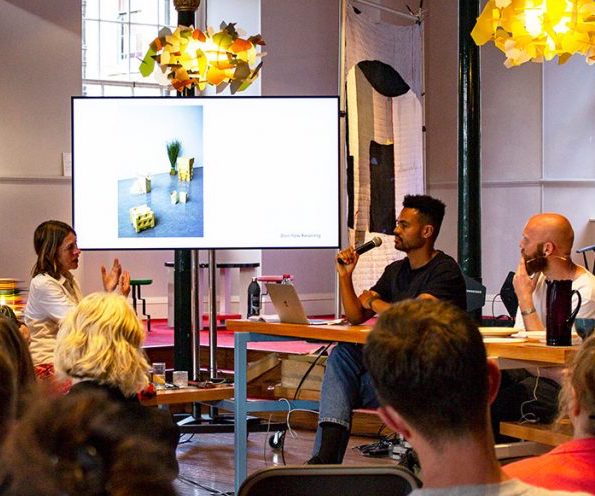 Brilliant to hear that Don Yaw Kwaning's research project on soft rush, Medulla has been acquired by the Stedelijkmuseum in Amsterdam. Don spoke at Design Exhibition Scotland's DES Debates in 2019 & took part in our Design for our Times series of Zoom talks, supported by the Dutch Embassy last autumn. Don discussed his research into rush & how it could be used in the production of furniture & packing along side Aymeric Renoud from Dundee's Draff design studio & recent Glasgow School of Art graduate Catriona Brown who discussed her tree shelters made of mycelium.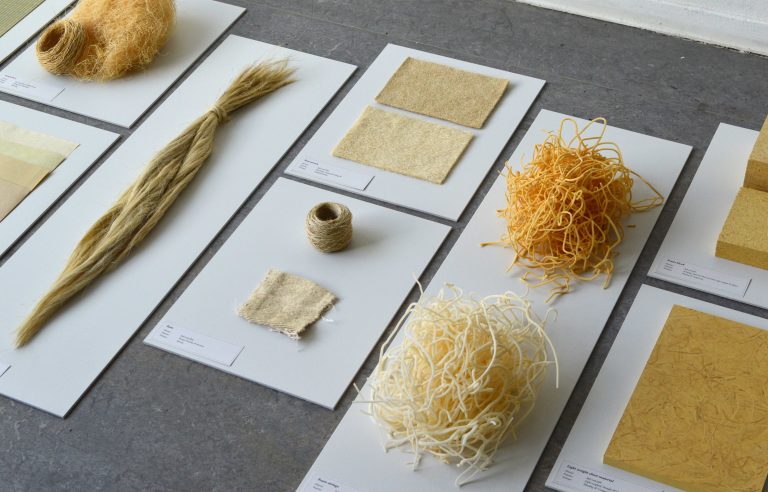 News news . . . Tamsie Thomson is announced as the first chief executive of RIAS (Royal Incorporation of Architects in Scotland). Tamsie who is currently director of London Festival of Architecture & New London Architecture, studied architecture at Edinburgh College of Art. Read our Q&A with Christina Gaiger, who was appointed president of RIAS last year.
Adjust / Adapt has been extended to Sunday 9 May. An online celebration of furniture making & craft, it's curated by the Scottish Furniture Makers Association in partnership with Visual Arts Scotland & includes contributions from Yellow Broom, Simon Harlow, Amanda Baron & Mella Shaw. Click here to view.
Scotland's Bothy Project is joining forces with the celebrated residency-based contemporary art venue, Fogo Island Arts based on the small island of Fogo, off the north-east coast of Newfoundland to create Cross Currents.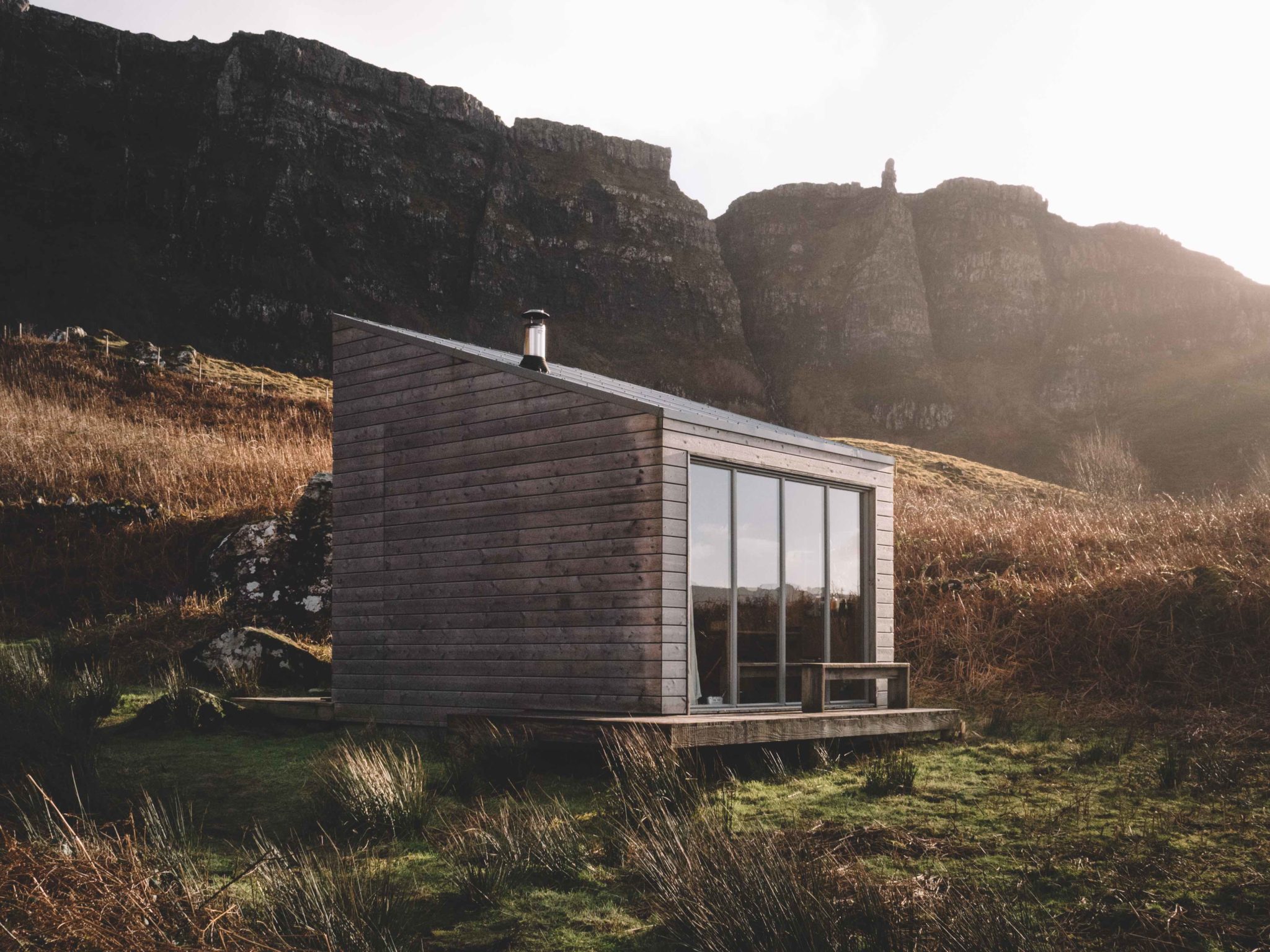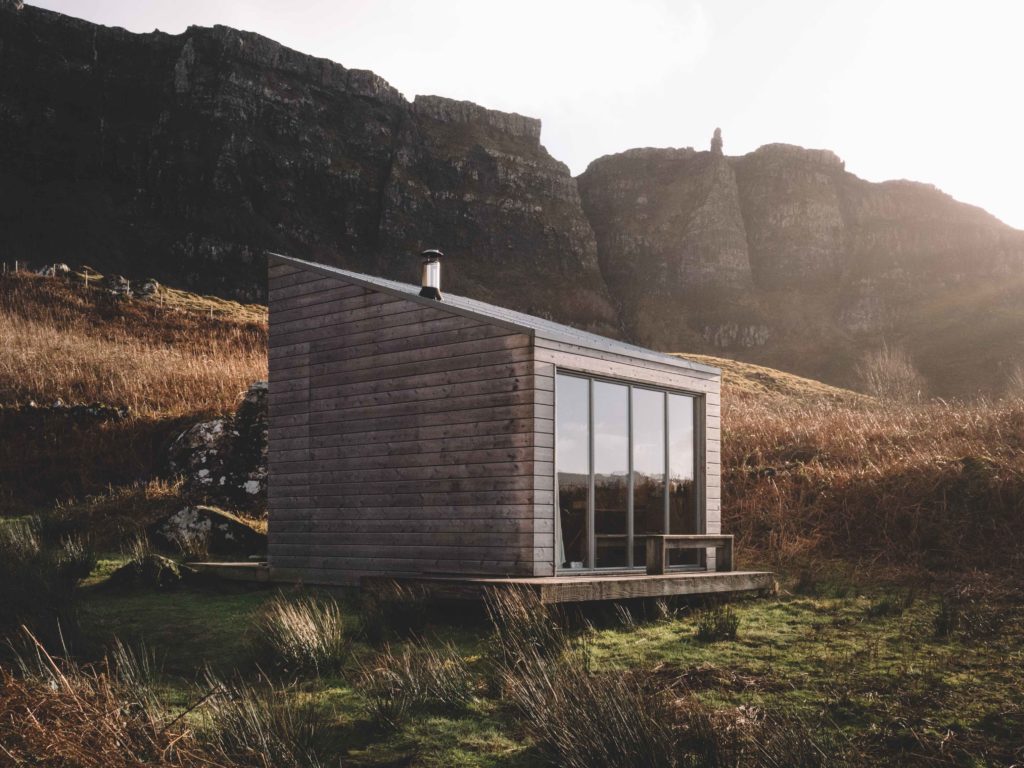 A residency & professional development project, they have launched an open call for craft-designer-makers based in Scotland & Newfoundland & Labrador. Selected Scotland-based practitioners will be offered a two-week residency at Sweeney's Bothy on the Isle of Eigg. For more details head to the Bothy Project. The deadline is Monday 10 May.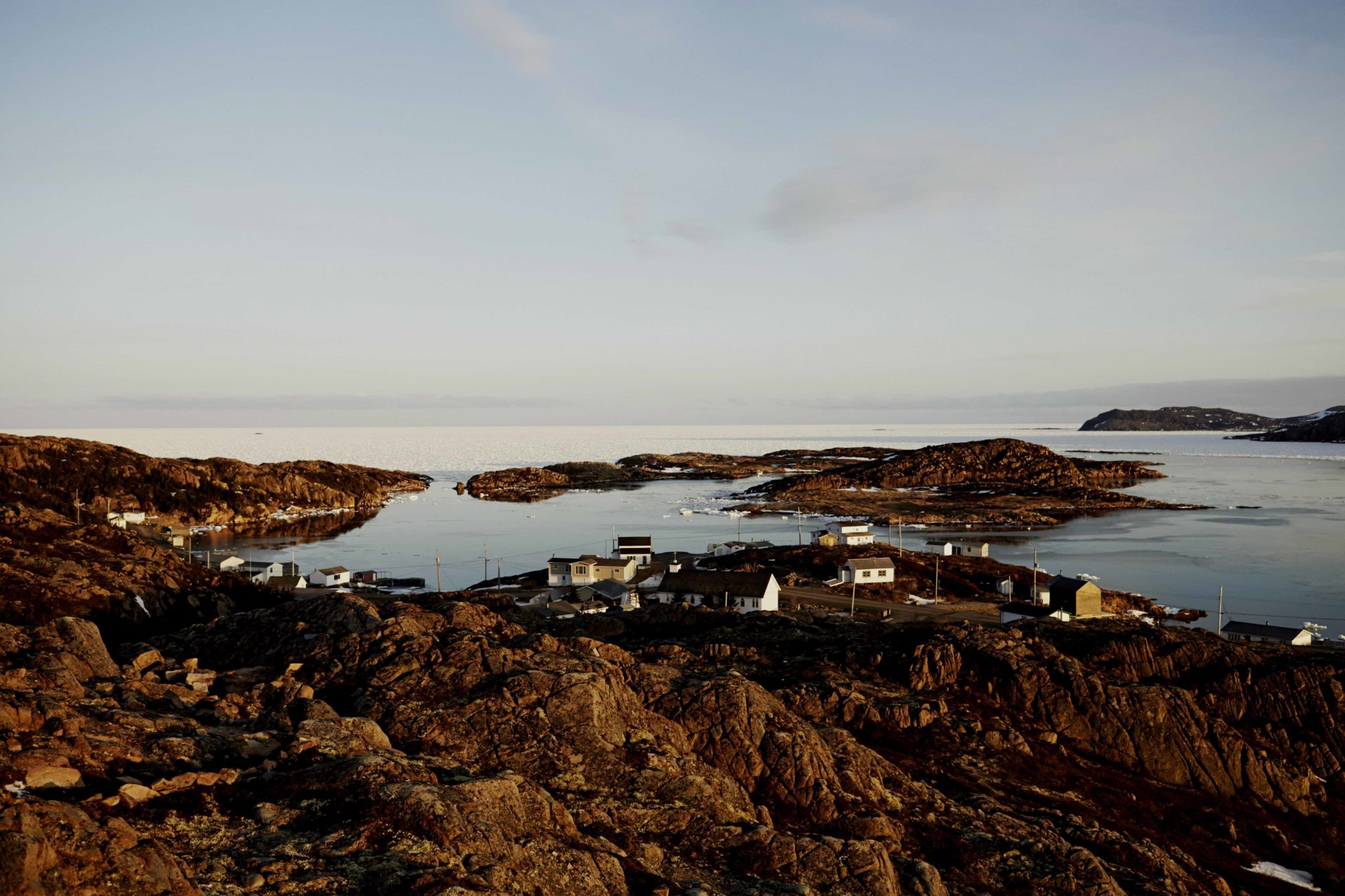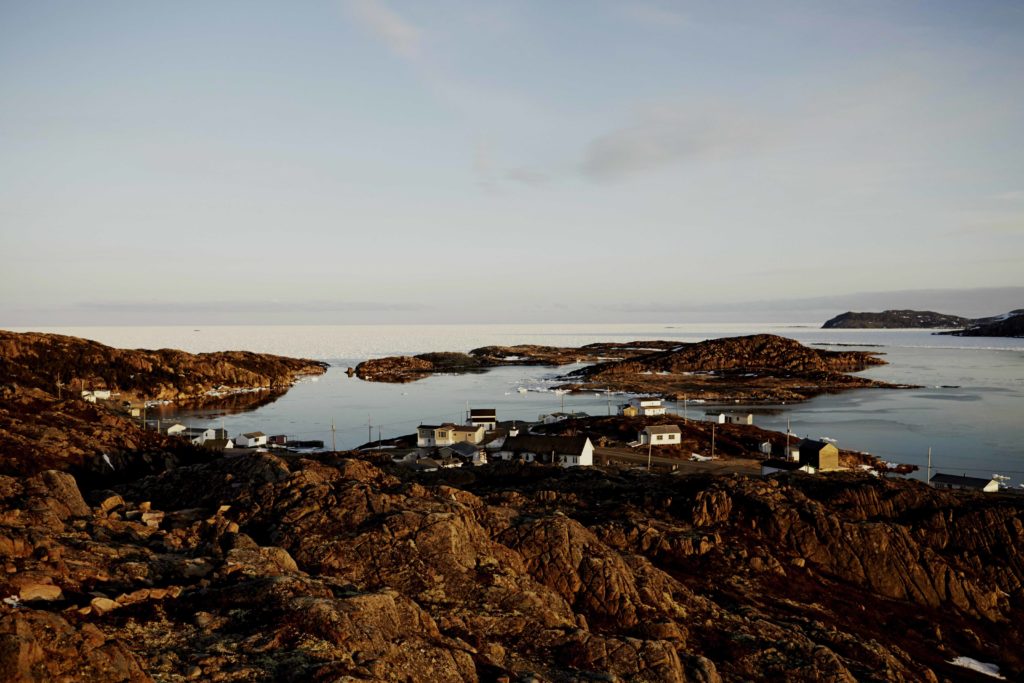 Marchmont House is flourishing!
A tremendously stately home near the small Border's town of Greenlaw, Marchmont House's owner Hugo Burge is fuelling a mission to bring the house alive as a 'home for makers & creators' with a series of creative spaces. And they have just announced a collaboration & a call out with Edinburgh's Creative Informatics for a Resident Entrepreneur. The residency along with a grant is to support new data-driven research by an individual or small group.
And more. Marchmont's grand garage with a cantilevered canopy designed by architect Robert Lorimer in the early 20th century, is now home to Marchmont Workshop. Here Richard Platt & Sam Cooper, both former apprentices of the celebrated chair maker Lawrence Neal, are crafting rush seated ladder back chairs, a craft that until the Marchmont initiative was very much on the demise. And Marchmont's former steading has been transformed into artists' studios and a wonderfully commodious cooking & eating & meeting space.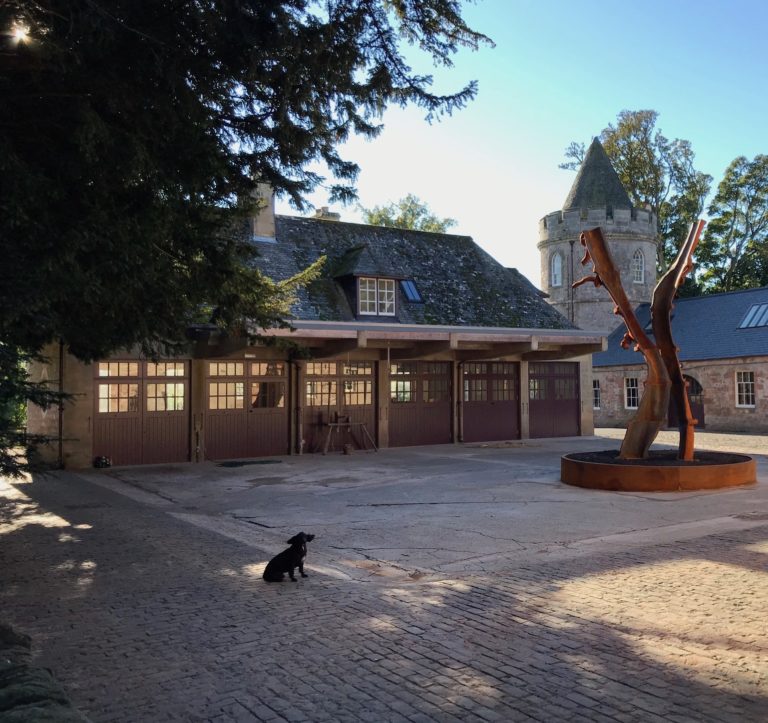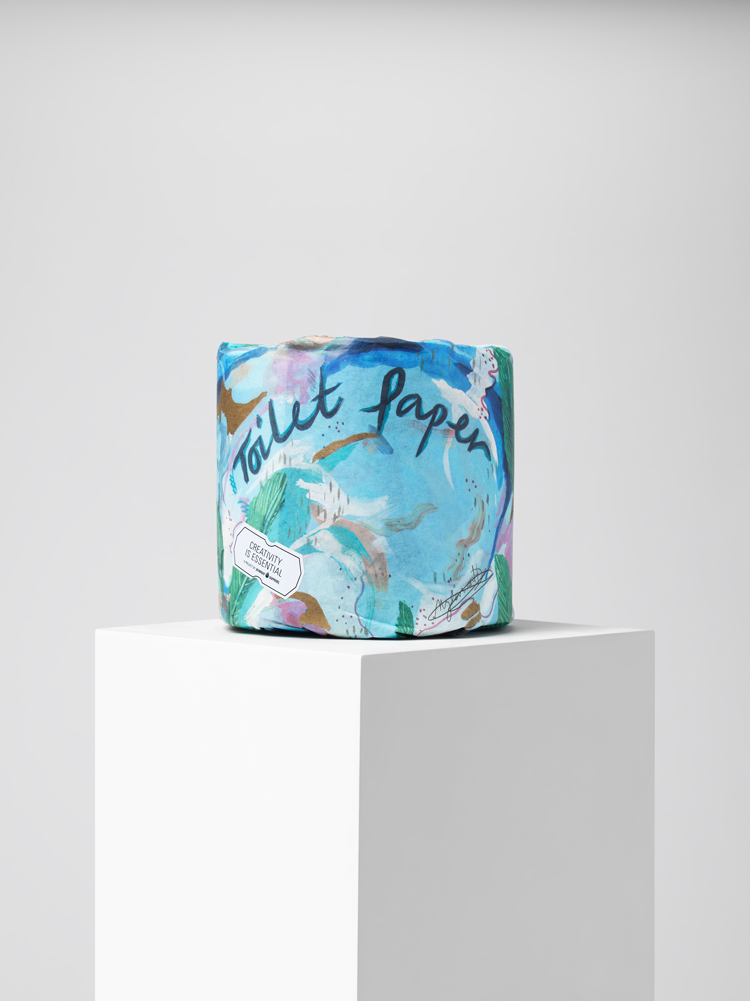 Take a look at London's Design Museum's collaboration with Camille Walala on a supermarket stocked with redesigned essentials. A temporary pop-up shop, it offers everyday stuff packed in newly designed packaging & graphics by range of designers, all with the tagline, 'Creativity is Essential.'
Catch up with Gray Day which took place on Thursday 25 February. The first ever Gray Day, it's a celebration of the writer and artist Alasdair Gray, marking the 40th anniversary of the publication of Lanark by publishers Canongate in 1981. Written over decades, Lanark: A Life in Four Books is a glorious sweep of words, that melds the magical, the real & the imaginary set in & against Gray's home city, Glasgow. Ever exuberant & opinionated, Gray died in 2019 aged 85. Listen to newly-commissioned readings from Lanark by contemporary writers, artists & curators commissioned by The Alasdair Gray Archive. Read Janice Galloway's article in praise of Lanark.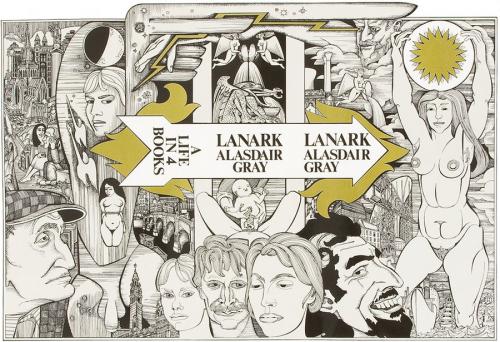 Book up for Bill Gibb . . The Aberdeenshire-born fashion designer, Bill Gibb (1943 – 1988) who designed fabulous frocks often using a wide & rich range of fabric & finishes back in the 70s & 80s, will be remembered & celebrated in a one-day symposium, on Saturday 20 March. Organised by Aberdeen City Art Gallery, the event will be led by Gray's School of Art tutors, Josie Steed & Hilary Nicoll & bring who will introduce a line-up of speakers. Entitled Fashion, Fantasy & Collaboration: the Legacy of Bill Gibb, they will explore Gibb's links to the north-east of Scotland & his work with style deities Bianca Jagger, Twiggy & Elizabeth Taylor.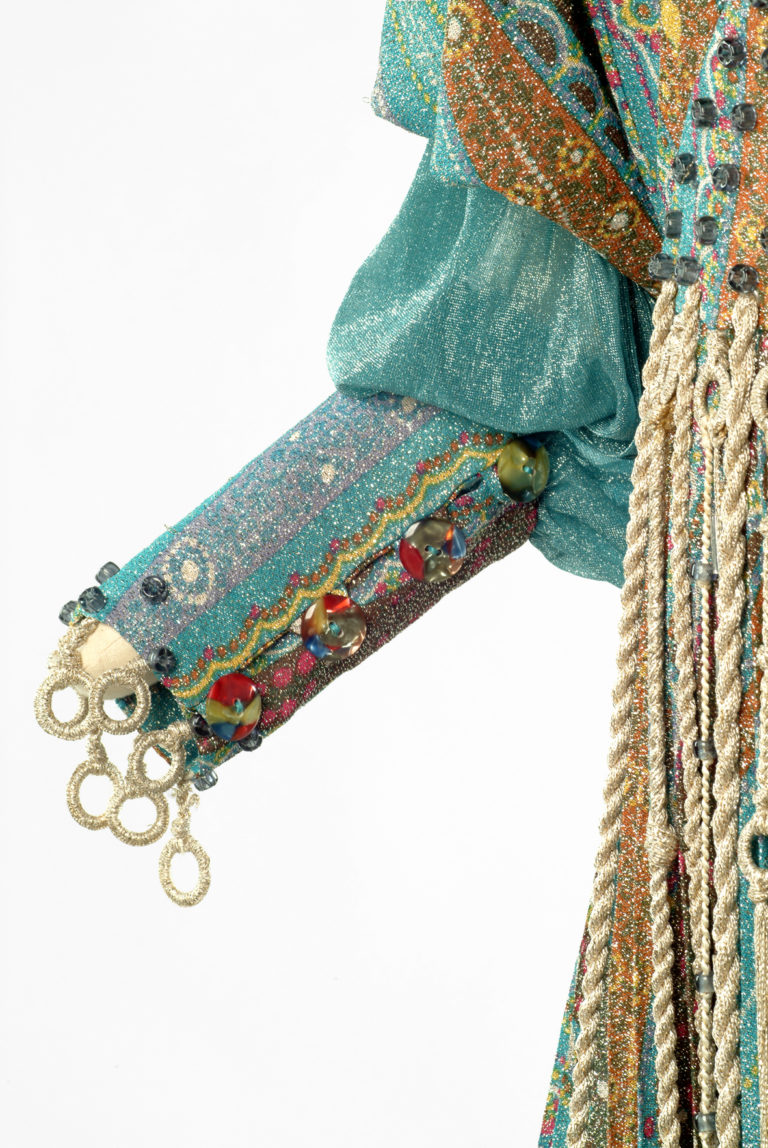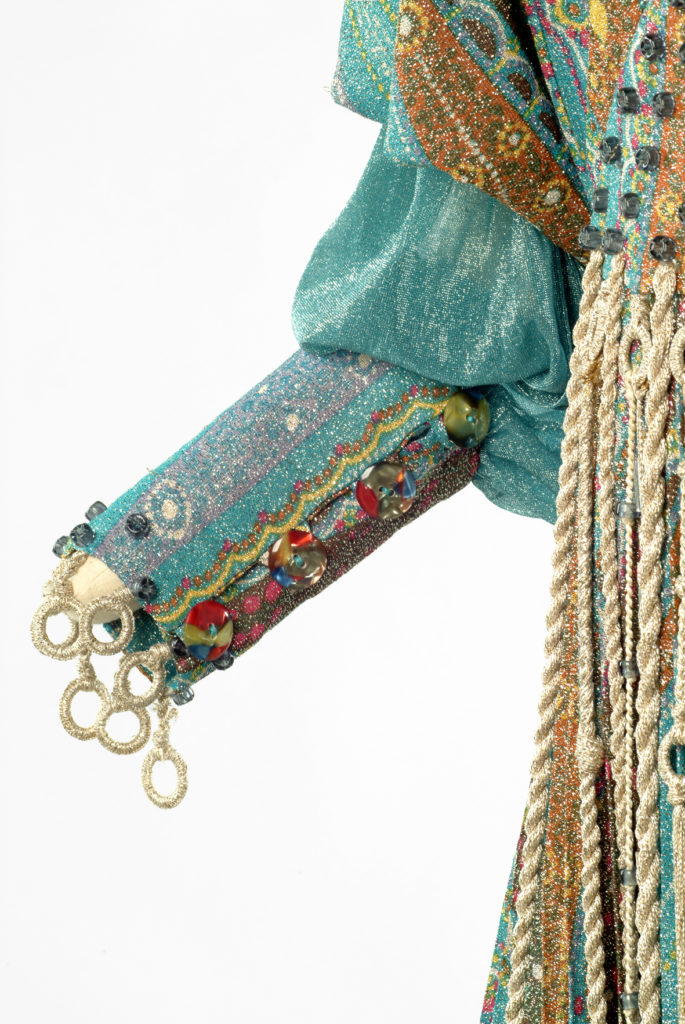 Listen to Automatically Sunshine, by The Supremes, released in 1972 on their album, Floy Joy. Read The Guardian's tribute to founding Supreme, Mary Jones who died earlier this month.
Watch Can't Get You Out Of My Head, Adam Curtis's mind-bending global docu-epic that draws lines & links between events & individuals, turning reality inside out. Mesmerising. Unsettling. On BBC Iplayer, six episodes.
Head online to Memphis: Plastic Field . . . Milton Keynes Gallery celebrates the Italian design & architecture movement the Memphis Group. Founded in 1980 in the Milanese apartment of the designer Ettore Sottass, he described the mood that night as 'festive, excited, smoke-filled and comradely atmosphere with lots of music and white wine'. Read the review in The Guardian – 'Trashy, eclectic and collectible: Memphis and the joy of bad taste.'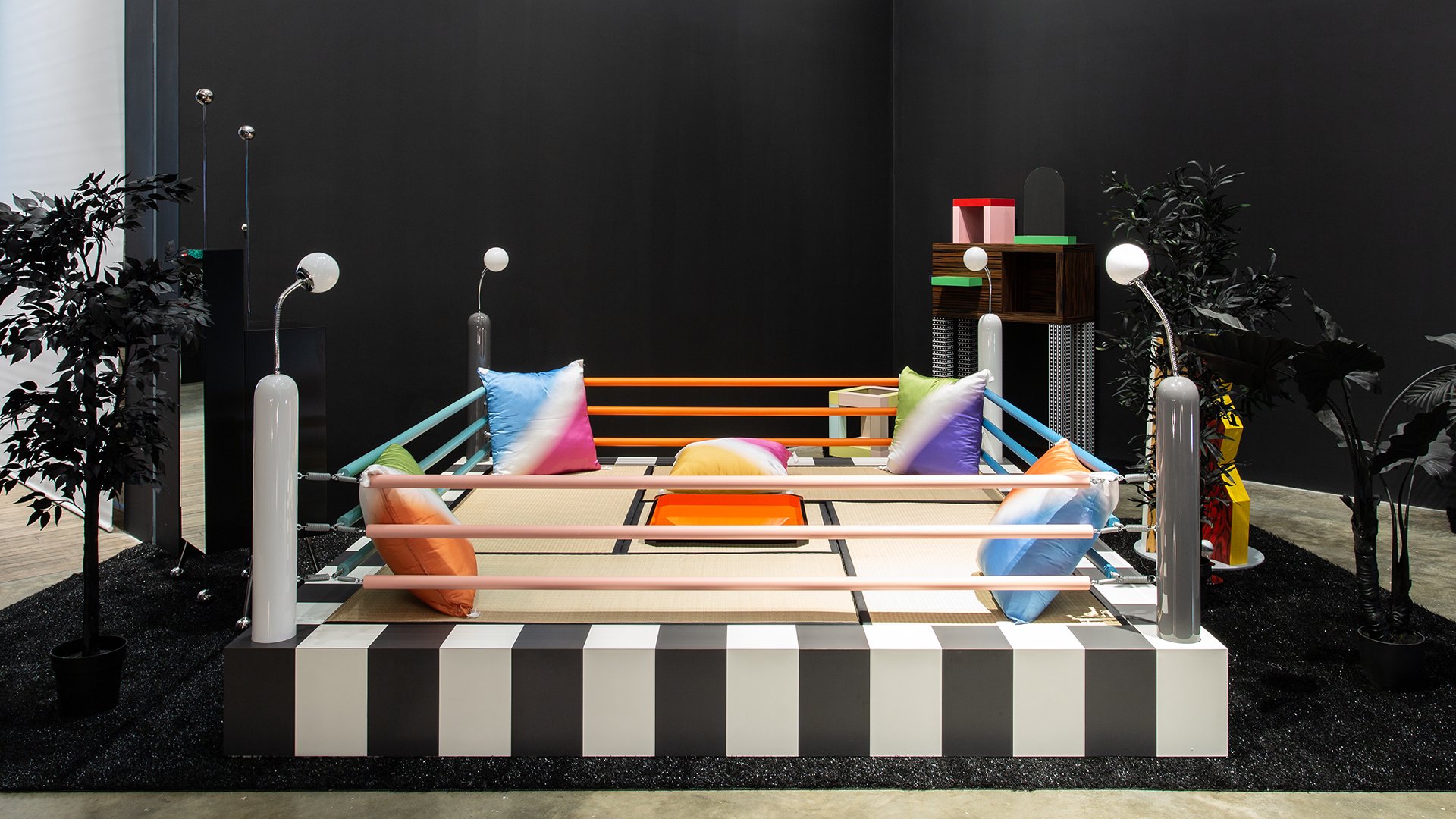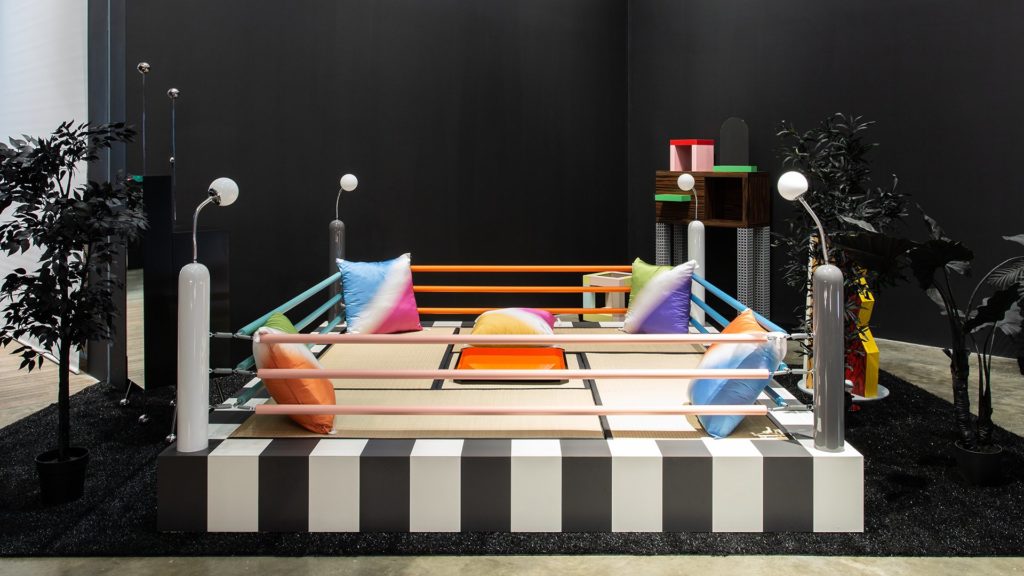 Listen to Celeste — her debut album, Not Your Muse. A wonderfully sassy & savvy singer & songwriter, her hit Stop this Flame is just hot & brilliant. Celeste won the Brit Award for Rising Star in 2020.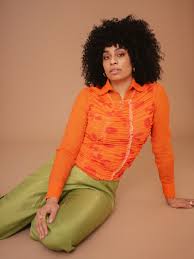 Catch up with curator Glenn Adamson's brilliant series of talks with designers & makers & curators, Design in Dialogue. Presented by the New York gallery, Friedman Benda, speakers include Irish furniture maker, Joseph Walsh & Gus Casely-Hayford, director of V&A East in London, who discusses plans to build a new museum in London's Olympic Park, designed by US architects Diller Scofidio + Renfro.
Tuck into Moving Image Archive at the National Library of Scotland. Wonderful footage of The Rest & Be Thankful Hill Climb from 1950 organised by the Royal Scottish Automobile Club plus a film of the Caithness Glass Factory in action from 1962 & Glasga by the Lanarkshire-born filmmaker, Louise Annand (1915-2012) – and MUCH MUCH more!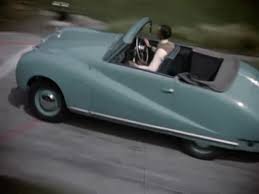 Crucial catch up with DES's Studio Visits via Zoom – hear from Chalk Plaster, Rachel Adams, Mirrl, Tania Kovats, Frances Priest and Laura Aldridge & James Rigler.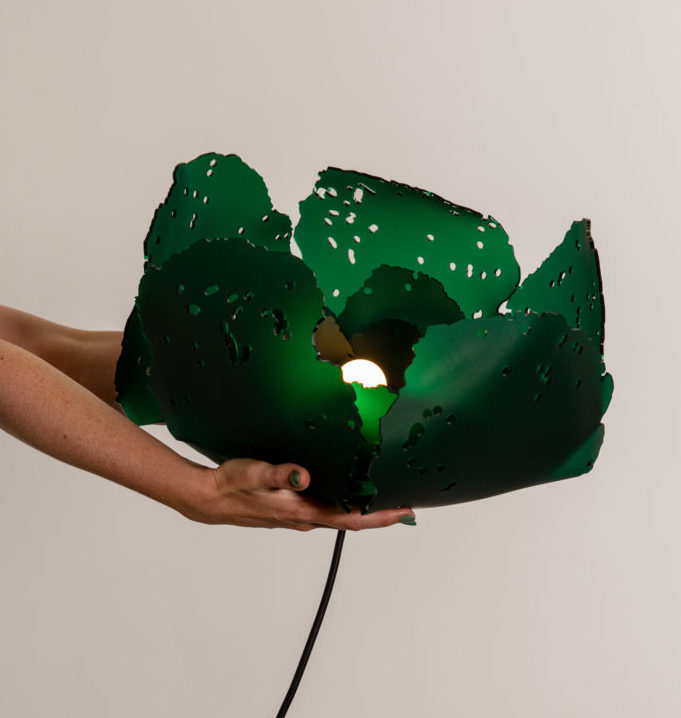 Listen to Schubert's Winterreise (Winter journey) on BBC Sounds. A moving song cycle written by the German composer in 1827.
Head online to Collect, the Craft Council's annual celebration of craft & craft makers & designers. Hear Harry Morgan – designer & maker who has exhibited at Design Exhibition Scotland – speak in Breaking the Boundaries presented by the Loewe Foundation. Harry was given special mention in the 2019 Loewe Craft Price.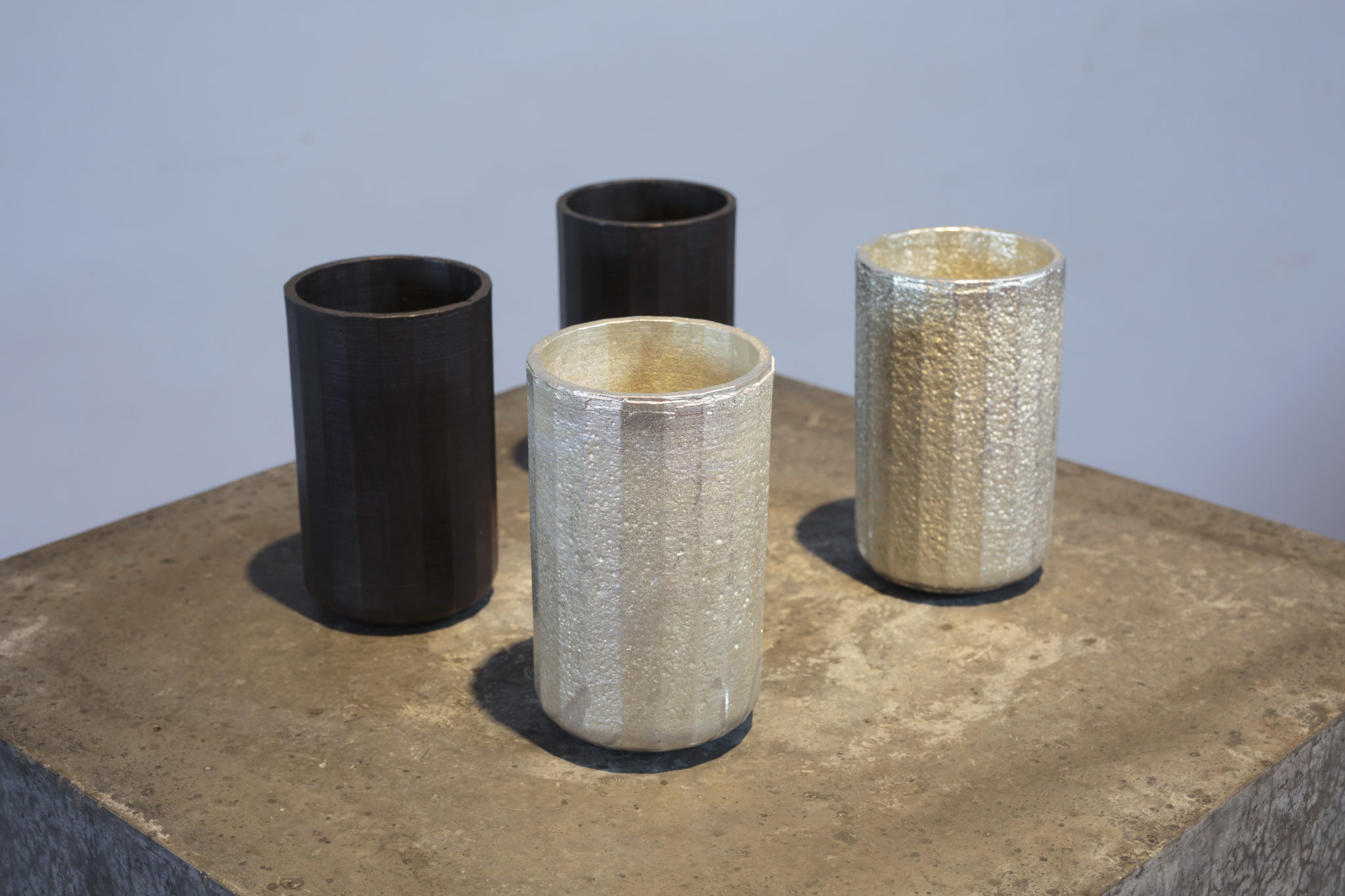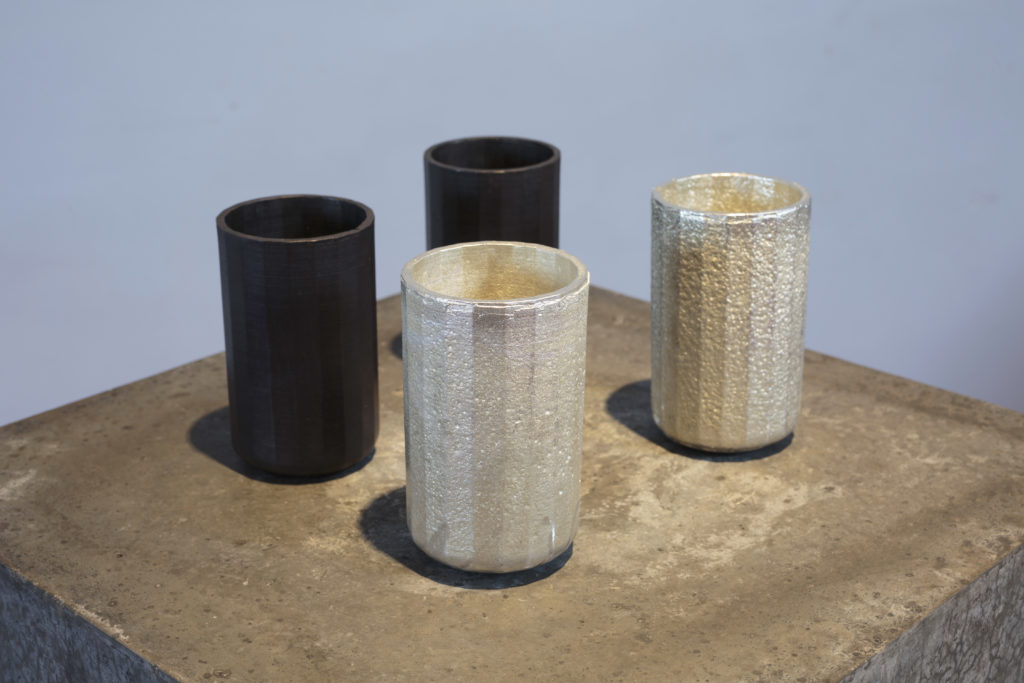 Listen to the writer Kathleen Jamie talk about the Tay & the discovery Bronze Age swords in The River on BBC Sounds. Listen to British Art Talks from the Paul Mellon Centre at Yale University – artists include Lucy Skaer on leaving the family home, Elizabeth Price on Gothic architecture & a discussion on the medicinal garden.
Read Sea State, a new book from first time writer Tabitha Lasley that lurches between memoir & investigative journalism, as she explores & exposes the offshore lives of men working on the North Sea's oil rigs. Read Andrew O'Hagan's review in London Review of Books.
Usually always insightful, Free Thinking on BBC Sounds – interesting people chatting & exploring ideas on everything.
Something fishy . . explore Cooking Sections who were commissioned by Atlas Arts on the Isle of Skye back in 2016 to research the effects of salmon farming industry, the result was the brilliant & sobering Climavore: On Tidal Zones. Their show at Tate Britain is currently on but closed but read up on Salmon: A Red Herring.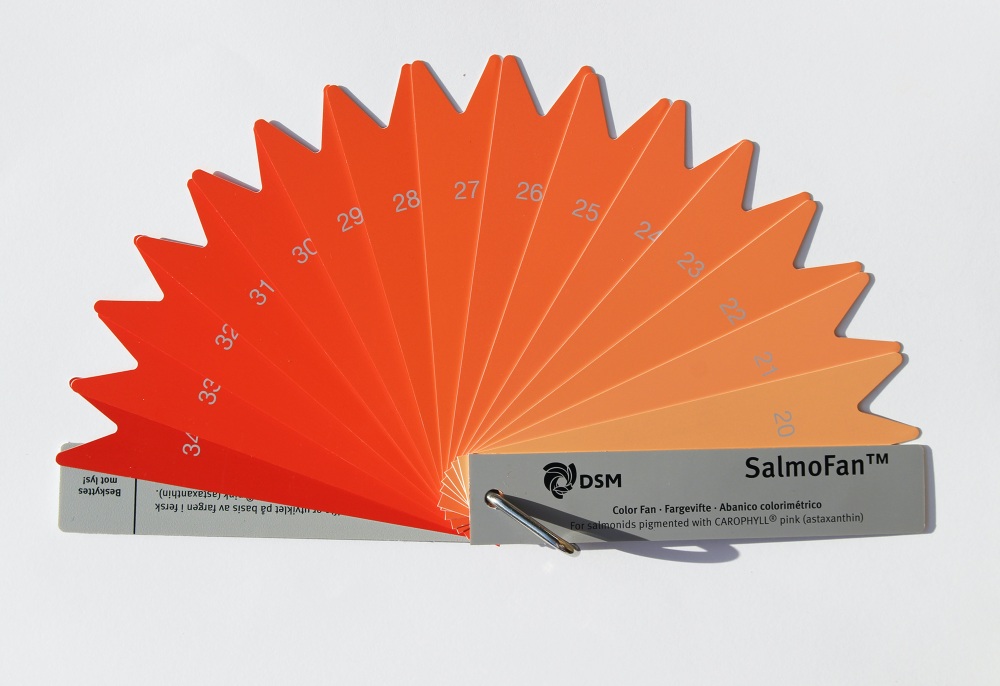 Armchair travel around Britain with Fred Dibnah's Made in Britain from 2005 on BBC IPlayer, as he explores old ways of manufacturing from rivets, to casting in Bo'ness & cutlery in Sheffield.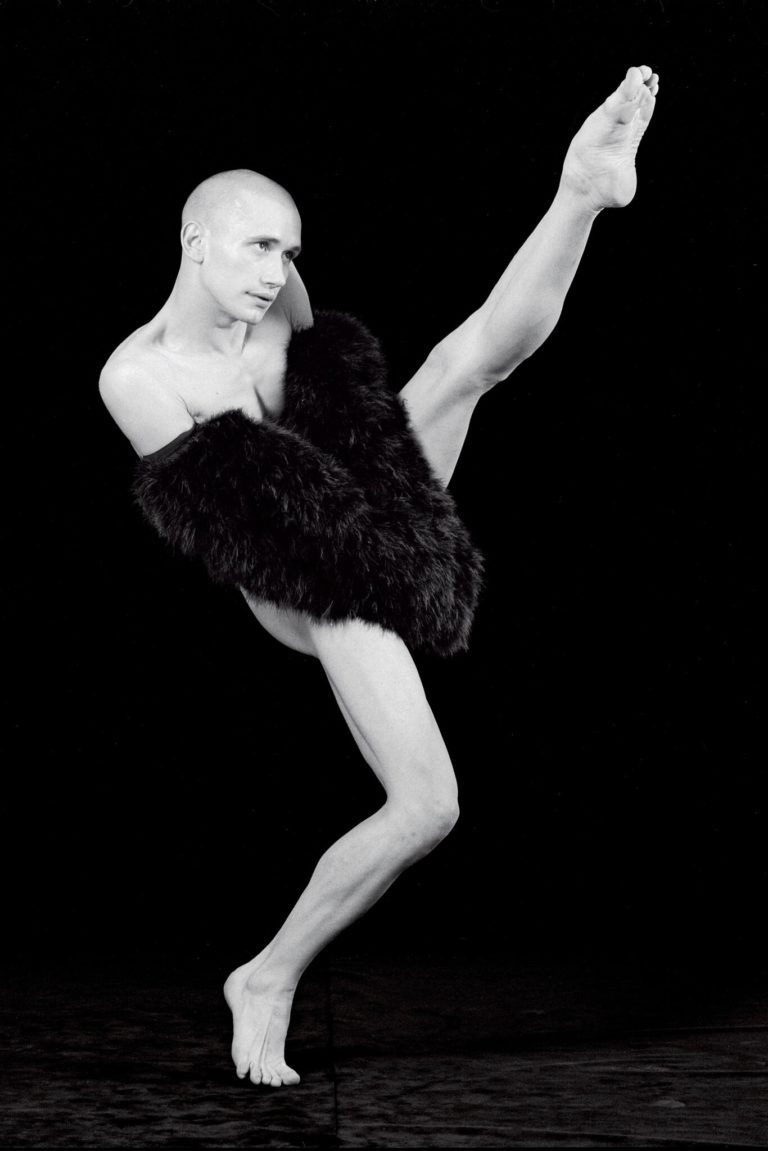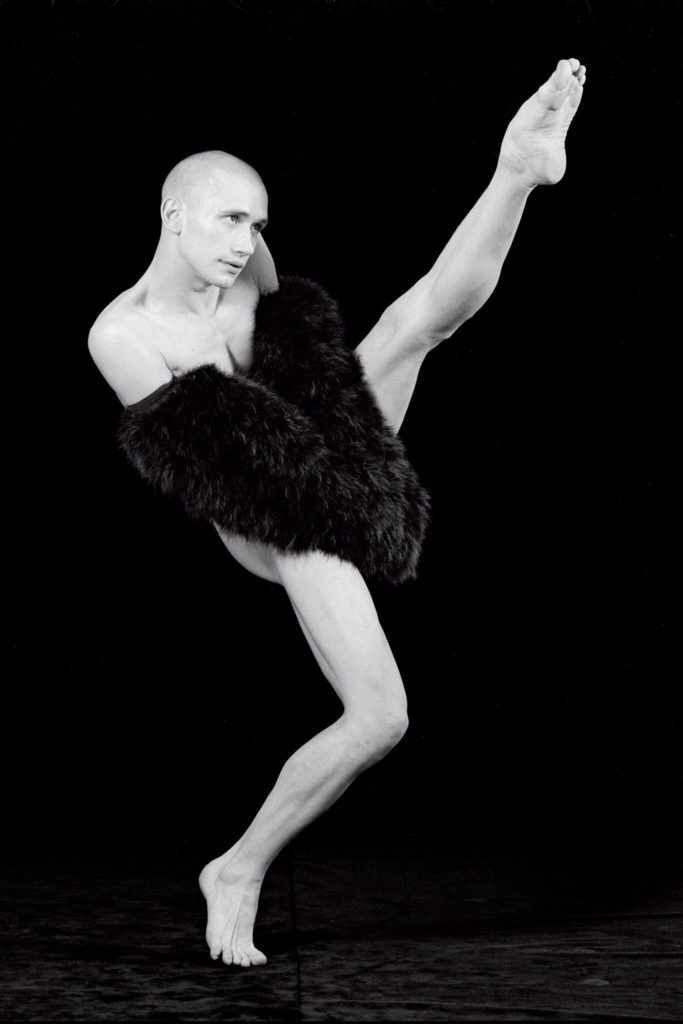 Whet your appetite for Michael Clark . . the brilliantly audacious dancer & choreographer – whose work has been described as an 'adrenaline shot that sends you away buzzing' – is currently being celebrated in Cosmic Dancer an exhibition at London's Barbican. Read the notes, look at the images New York Times review . . AND look forward to it travelling to V&A Dundee in October 2021.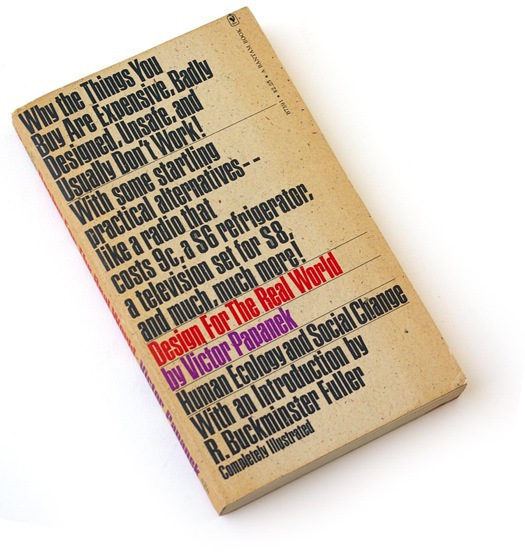 Read up on Victor Papanek, (1923 – 1998) the Austrian born designer who believed passionately in design that was fired & formed by ecological & social concerns. Visit online the exhibition Victor Papanek: The Politics of Design at Design Museum, Den Bosch in the Netherlands.
Watch this year's Andrew Carnegie Lecture presented by University of Edinburgh | Edinburgh College of Art. Artist Sonia Boyce discusses her work Six Acts & the controversy that arose out of a performance that took place at Manchester Art Gallery in 2018, which included the temporary removal of the painting Hylas and the Nymphs (1896) by John William Waterhouse. Watch Gathering a History of Black Women from 2018.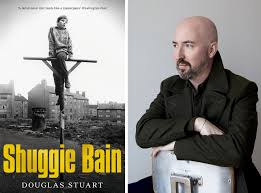 Read Shuggie Bain, Douglas Stuart's debut novel which has won this year's Booker prize. Glasgow-born Stuart who says he likes writing about 'tender souls in tough situations,' writes with moving honesty about addiction, tangled love & growing-up in the city in the 1980s. Listen to Damien Barr's interview with Douglas Stewart in The Literary Salon, watch Damien's The Big Scottish Book Club.
Catch up with the curator Paolo Antonelli & the writer Alice Rawsthorn's series of online talks & discussions Design Emergency. Read about the project in Wallpaper*.
Read The Guardian's obituary of Enzo Mari, the great Italian designer who died earlier this year. Listen to a discussion on Mari's influence with curator Paola Antonelli & writer Alice Rawsthorn. Head online to the Milan Triennale to read more about a show of Mari's work curated by Hans Ulrich Obrist.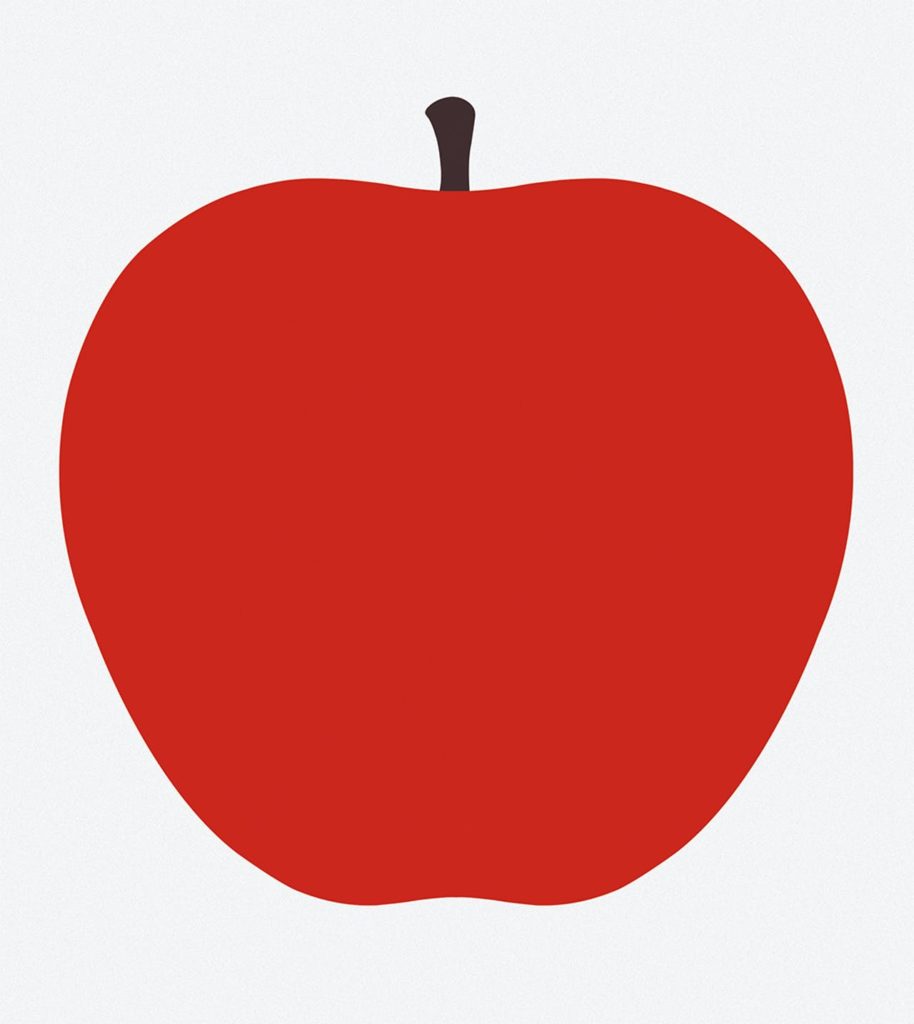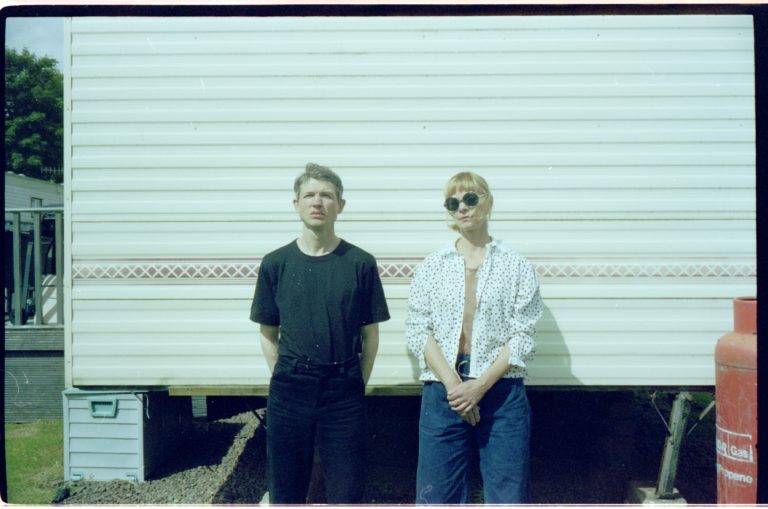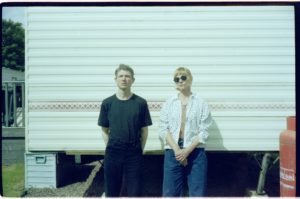 Listen to Klee EP by Sotto Voce. A patnership between Glasgow artists Luke Fowler & Vikki Morton & commissioned by The Modern Institute in collaboration with record label Redstone Press . . 'The EP considers the relationship between the natural world and technology and references the pedagogical work of artist Paul Klee, who taught a holistic course on drawing at the Bauhaus in the 20's. Klee drew greatly on shapes, forms and cyclical patterns, studied and observed from nature'.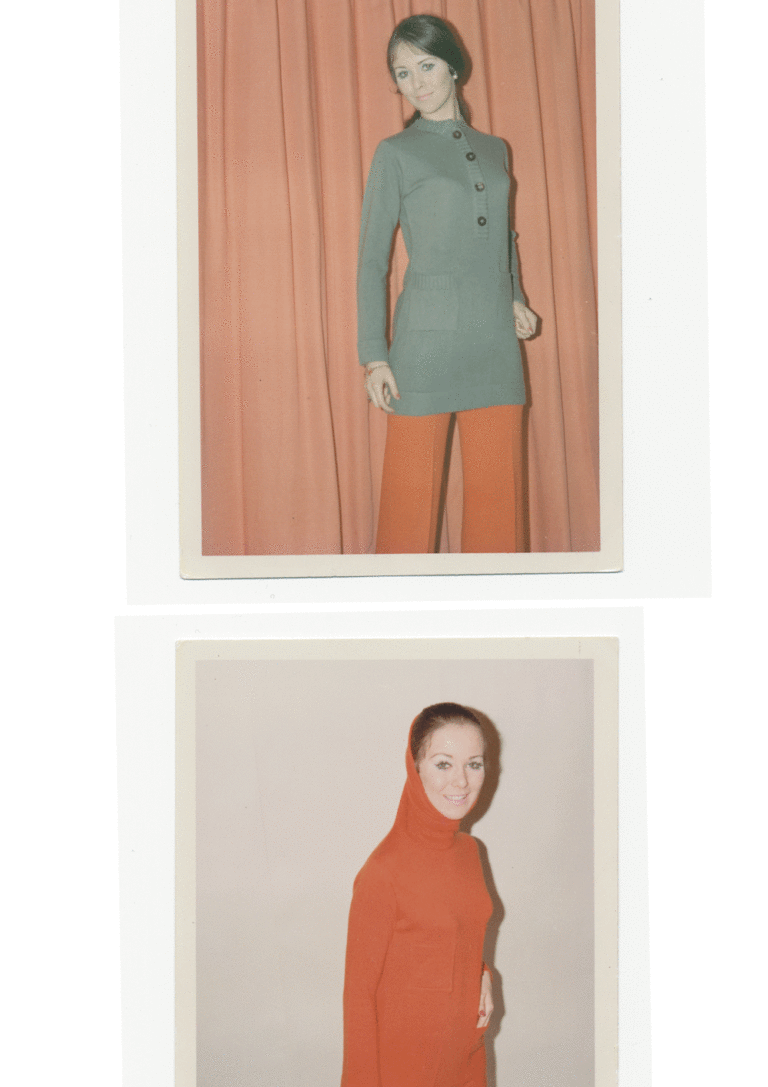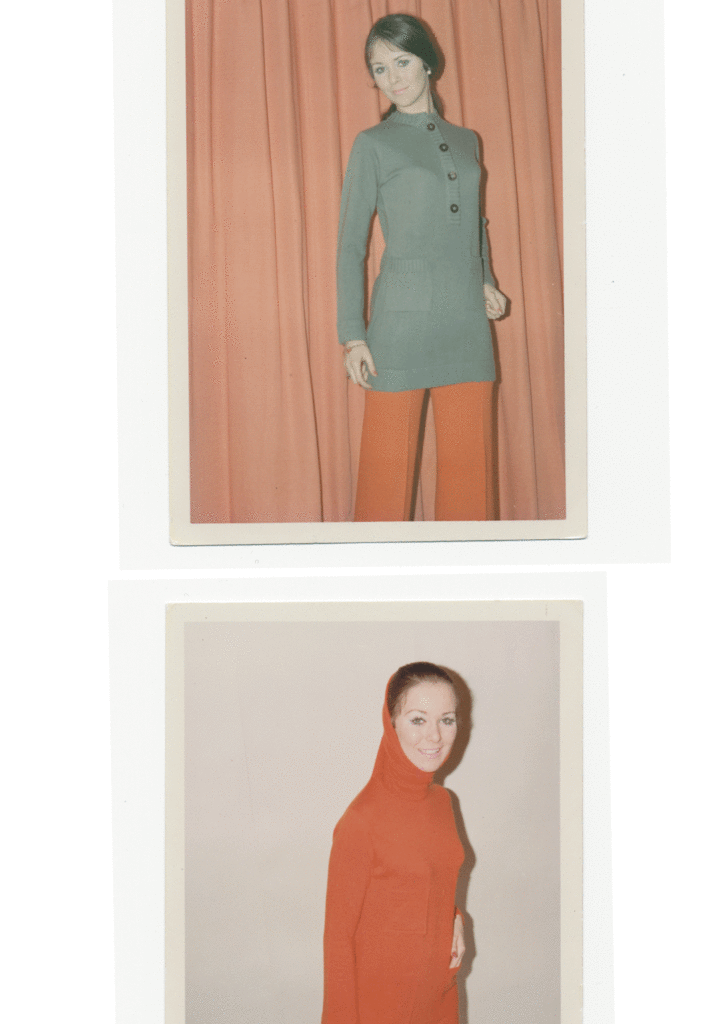 Read Barrie Girls. Following on from a exhibition presented by curatorial agency Panel in 2013, in collaboration with graphic designers Sophie Dyer, Maeve Redmond & artist Fiona Jardine, Barrie Girls was inspired by Barrie Knitwear, a cashmere manufacturer founded in 1903 in the Scottish Borders. Read Ceci n'est pas une foto, a conversation with Fiona Jardine.
Listen to Glasgow singer songwriter, Amy Macdonald's new album The Human Demands. Listen again to her 2007 hit This is the Life.
Read The Glasgow Papers, a new publishing project focusing on migration & settlement, entrepreneurship & the arts in Scotland's largest city – an off-shoot of Outwith, a bookshop in Glasgow's Govanhill. Read Disegno's Lockdown Paper with essays from US curator & writer Glenn Adamson & V&A curator, Johanna Agerman Ross. Listen to Design in Dialogue bi-weekly conversations with Glenn Adamson & designers.
Support CAN Circular Arts Network: a circular economy tool for the arts, a new online initiative to exchange, share, swap materials & resources developed by Sculpture Placement Group & SCAN (Scottish Contemporary Art Network). Read Waste: When Trash Becomes Trash, Katie Treggiden's latest book profiling designers working with materials that are usually considered waste.
"When the rug is pulled out from under your feet, you understand at once that you are going to have to be concerned with the floor…"

Bruno Latour, Down to Earth: Politics in the New Climatic Regime (2017)
Catch up on The Shape of A Circle In the Mind of A Fish: the Understory of the Understory. Marking World Soil Day, London's Serpentine hosts a free online two day art & ecology event on soil, earth, land and ground which marked World Soil Day on Saturday 5 December.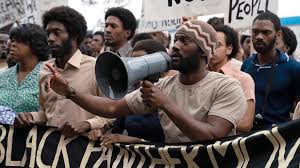 Watch artist & film maker, Steve McQueen's brilliant new series of films, Small Axe. Commissioned by the BBC, they recall the reality of life in Britain & black resilience in London's West Indian community in the 1970s. Listen to Bob Marley's song, Small Axe . . . "If you are the big tree, we are the small axe"
Read How Architects Have Used Performance to Reclaim Private Space in Frieze. Read Jared Green's The Humble Public Bench Becomes Comfortable, Inclusive and Healthy from 2013.
Read Luxury and Crisis: Redefining the British Decorative Arts. A brilliant conversation piece coordinated by Iris Moon and produced by British Art Studies, featuring the artist & writer David Batchelor who discusses the quilts made by Arrange Whatever Pieces Come Your Way.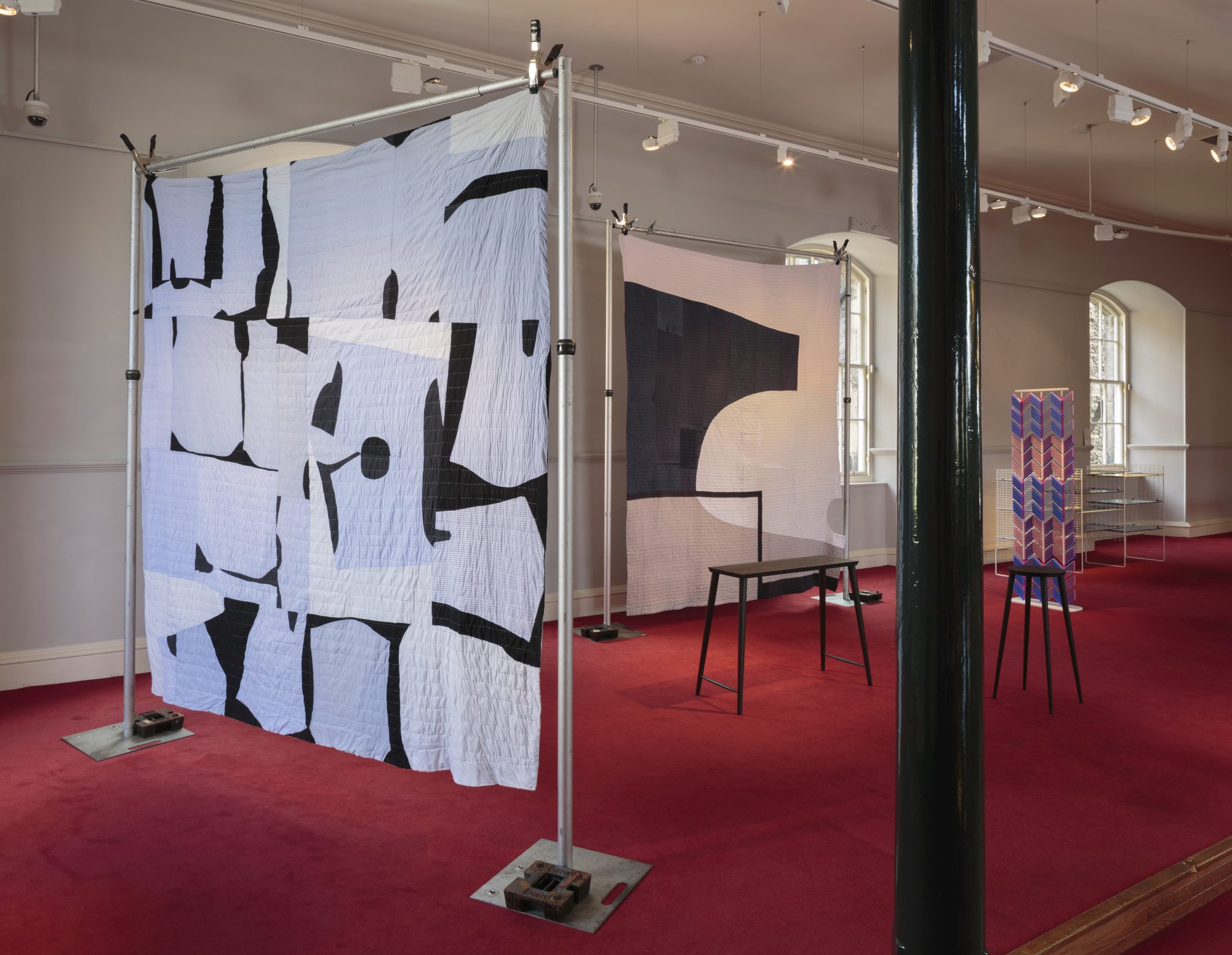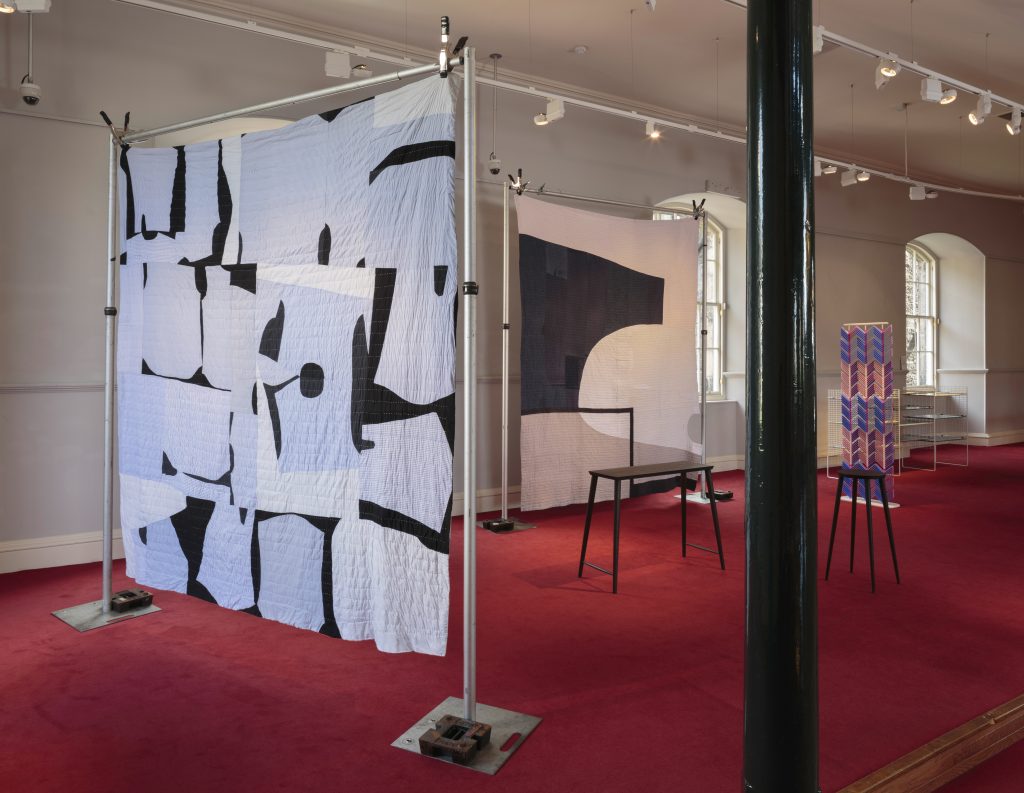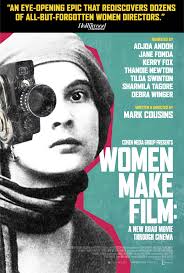 Watch a Q&A with Edinburgh-based film-maker, critic & writer, Mark Cousins on his latest film, Women Make Film, from BFI at Home.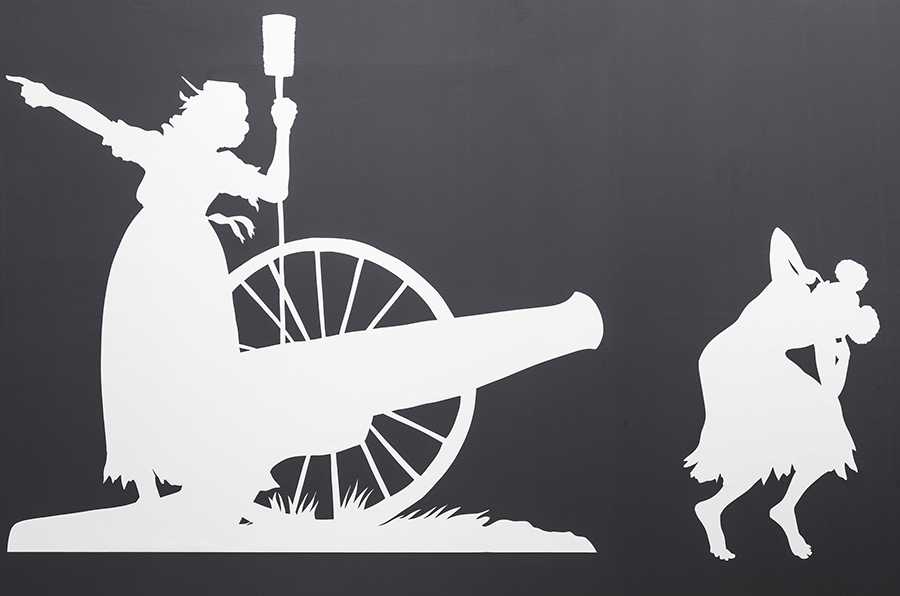 Read Design CAN Manifesto which states . .
We are challenging you to champion underrepresented talent, commission outside the same old networks, and hire for fresh perspectives. At times, you may need to stand aside. Most of all, we want you to listen to those who have been overlooked. Equality is worth fighting for. Find out what you can do. Join the campaign.
#DesignCan
Read Kara Walker, the African American artist's words in Frieze. It is sub-titled 'Every day in 'lockdown', we are asked to consider the effects of social distancing – as if segregation weren't already a reality.' Walker wrote these words before the killing of George Floyd. Image – Kara Walker, THE SOVEREIGN CITIZENS SESQUICENTENNIAL CIVIL WAR CELEBRATION, 2013, (detail). Courtesy: the artist, Sprüth Magers, London/ Berlin/ Los Angeles and Sikkema Jenkins & Co, New York.
Photograph Timo Ohler
Head to Artforum for their Reading Revolution, an online resource & reading list.Follow the data journalist & illustrator, Mona Chalabi, who was raised in the UK and now lives in New York.
Read an article in The New York Times from last year by Ibram X Kendi entitled An Antiracist Reading List. Watch Sitting in Limbo, a new drama from the BBC about the Windrush scandal.
Read the Contemporary Art Society's Resources for Arts Professionals on Black Lives Matter.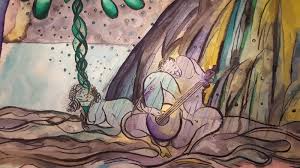 Watch the making of Chris Ofili's The Caged Bird's Song, 2017. An extraordinarily beautiful and vast tapestry that blends watercolour with weaving, The Caged Bird's Song was commissioned by the Clothworkers' Company and woven at the Dovecot Studios, Edinburgh. Watch Alan Yentob's BBC documentary on Ofili on YouTube, see the completed work on show at the National Gallery, London & read Adrian Searle's five star review in The Guardian from 2017.
Read Black Lives Matter: graphic design's role in the protest movement in Design Week. Read Black Lives Matter: Resources & Responses in Creative Review.

Follow Design Emergency on Instagram & listen to a series of vital conversations led by design critic Alice Rawsthorn & Paola Antonelli, curator of Architecture & Design at MoMA in New York.
Head to those hills thanks to the National Library of Scotland's compilation of films, selected by moving image curator, Ann Cameron. The line-up includes the brilliant spectacle that is Motoring over Ben Nevis (in the snow) from 1911.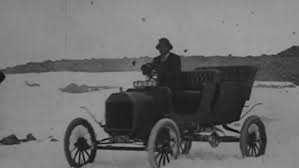 Listen to sound work Master Rock by Glasgow-based writer Maria Fusco. Commissioned by Artangel and first performed & broadcasted in 2015, it is an exploration of Ben Cruachan, a mountain which sits in the southern Highlands and houses within its rocky exterior, Cruachan Power Station. And read Maria's text on her stay in Sweeney's Bothy on the Isle of Eigg, one of the Bothy Project's off-grid residency spaces.
Watch Makar to Makar a collaboration between the National Theatre of Scotland and national poet, Jackie Kay, who leads a weekly series celebrating music, poetry & conversation.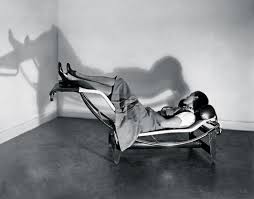 Take a look at the work of Charlotte Perriand, the great but oft-overlooked French architect & designer. Listen to a symposium on her work held earlier this year at Fondation Louis Vuitton, Paris, as part of Charlotte Perriand: Inventing a New World. Read more about Perriand in The Guardian.
Listen to The Rime of the Ancient Mariner, Samuel Taylor Coleridge's tempestuous & brilliant epic poem of 1798, read by among others Ali Smith, Hilary Mantel, Lemm Sissy & Jeanette Winterson with accompanying artwork by Fiona Banner, Charles Avery & Glenn Brown & others. Read Philip Hoare's article on the poem's contemporary relevance in The Guardian.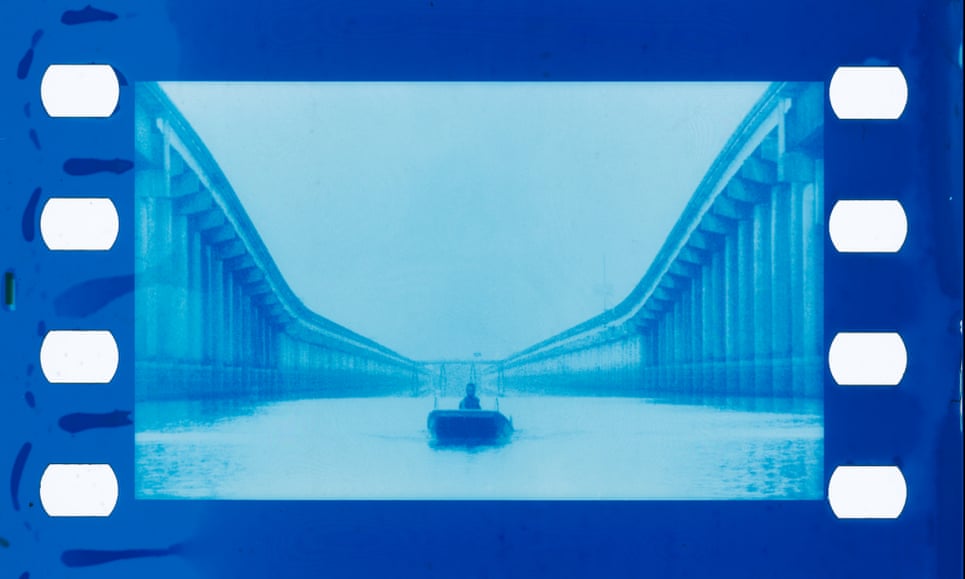 Read Tom Morton's recent article How Public is Public Art? Head to Oh You Pretty Things, filmmaker Gary Hustwit and independent film company Film First are streaming documentaries for free.
Read the obituary of the textile designer Althea McNish, who recently died at the age of 95 & featured last year on BBC Four's programme, Whoever Heard of a Black Artist? Britain's Hidden Art History.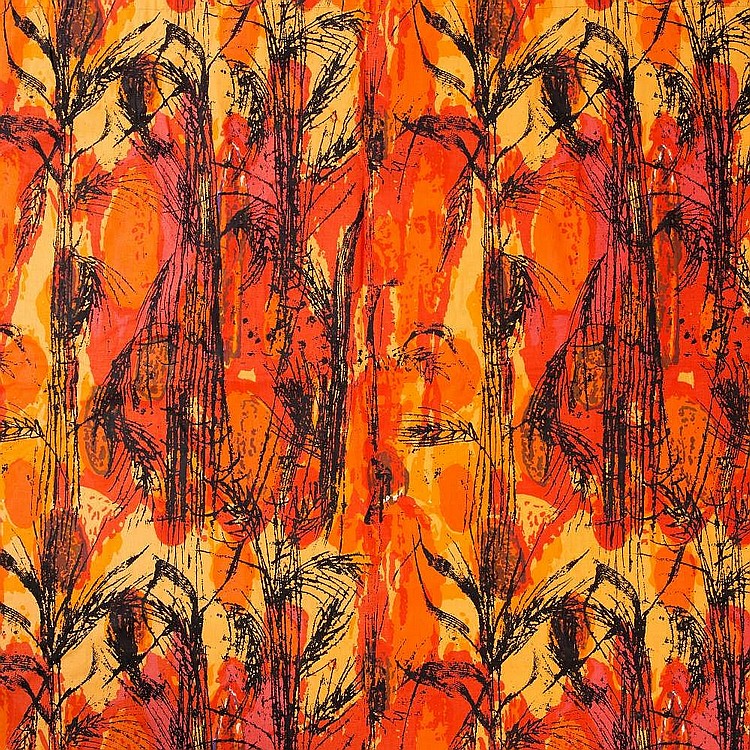 Listen to a discussion on the American writer, Rachel Carson's Silent Spring on Free Thinking. First published in 1962, the book arguably launched the environmental movement.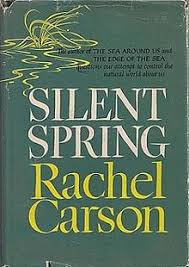 Read David Bramwell's account of Marina Abramovic and Ulay's long walk along (no walk in the park) the Great Wall of China in The Guardian. Read Decline and Fall, the history of ruins in art by Brian Dillon in Frieze.
Read Remnants 'How you build A City', an online newspaper produced by Glasgow curatorial practice, Panel and Voices of Experience, a collaborative project making visible the female presence in the built environment.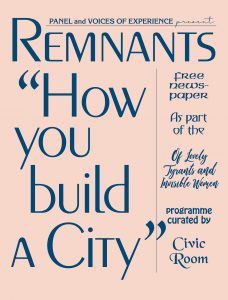 Take a look at Donald Judd's furniture at Donald Judd Furniture. Read Judd's 1993 essay 'It's Hard to Find a Good Lamp'. Walk online through the current Judd exhibition at MoMA, New York. Visit the Donald Judd Foundation to read and watch more.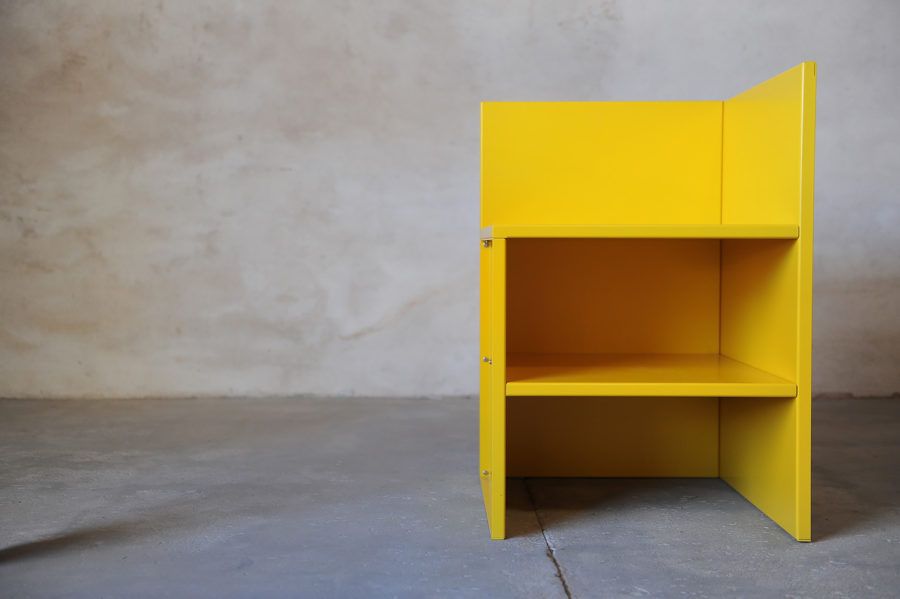 Follow design writer Alice Rawsthorn on @alice.rawsthorn. Visit 'What Design Can To Do' & read Design in Times of Corona. Read Weaving Magic, on the work of Anni Albers in Tate ETC. Listen to US-based designer Neri Oxman discuss her upcoming show Material Ecology at Museum of Modern Art, New York. Watch Abstract – The Art of Design on Netflix, episodes include Neri Oxman on Bio-Architecture and Cas Holman on Design for Play.
DES welcomes your suggestions, comments and ideas, please contact Susanna Beaumont.