Nearly three years on from debuting his hand-crafted stool at DES 2018, Aymeric Renoud's passion for draff is flourishing. Susanna Beaumont reports on an innovative material design & a brilliant commission.
The Dundee-based French furniture designer and maker, Aymeric Renoud has completed his commission to design & build a new suite of furniture for children for Dundee Science Centre's new Culture Lab. Renoud was commissioned to make a range of site-specific tables and chairs using his signature material, 'draff' and FSC certified birch & ash plywood.
Draff is the name given to the 'wet grains' leftover from the brewing and distilling process which are often used to supplement animal feed. Aymeric however has come with a further use. He has refined a technique which turns these leftovers into durable & hardwearing material that is perfect for furniture making.
Watch our DES Design for our Times conversation with Draff & others.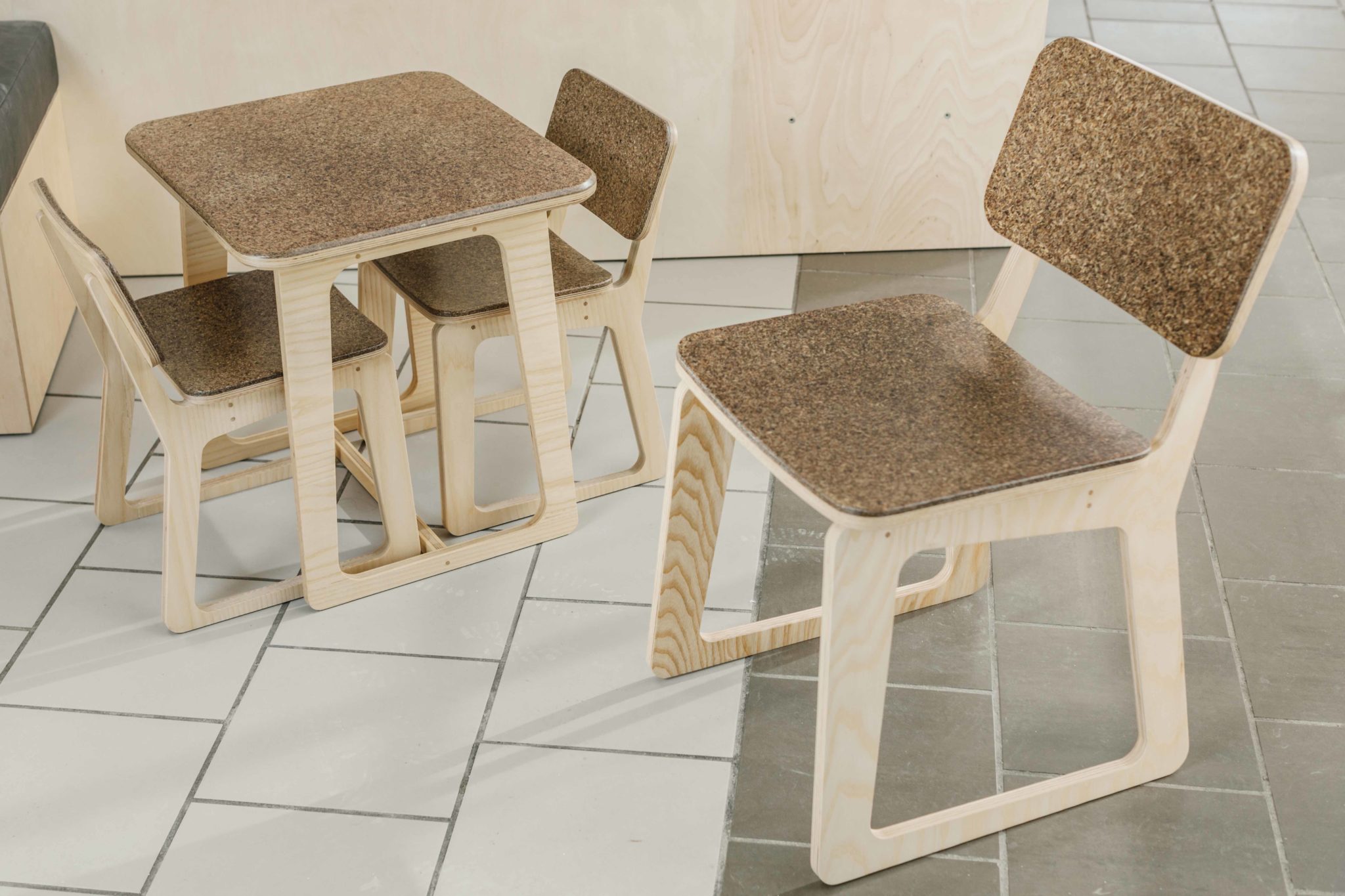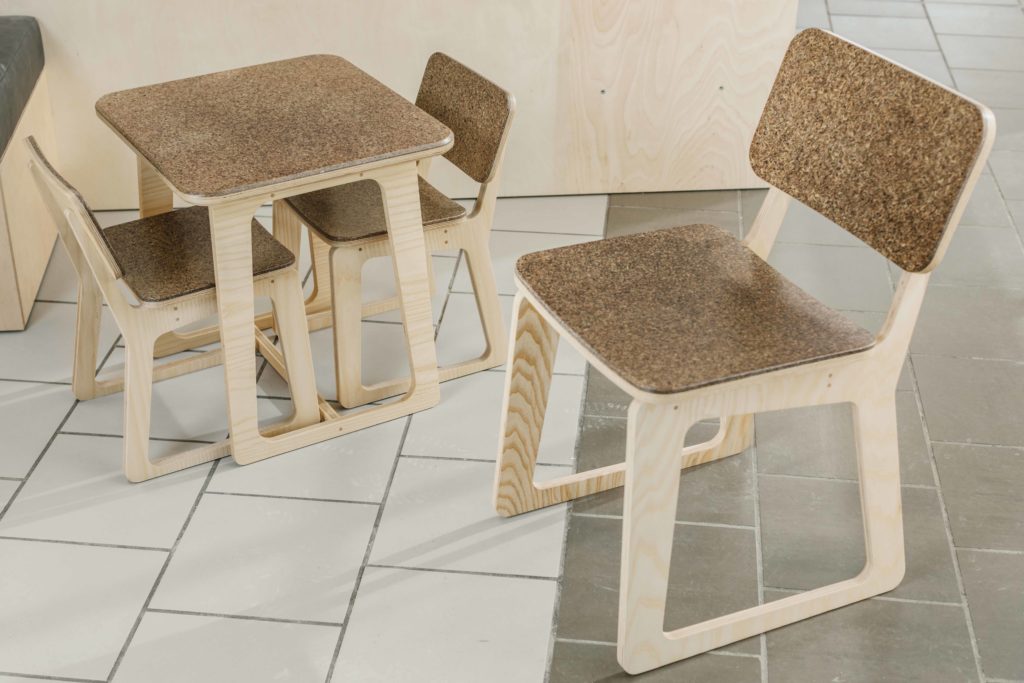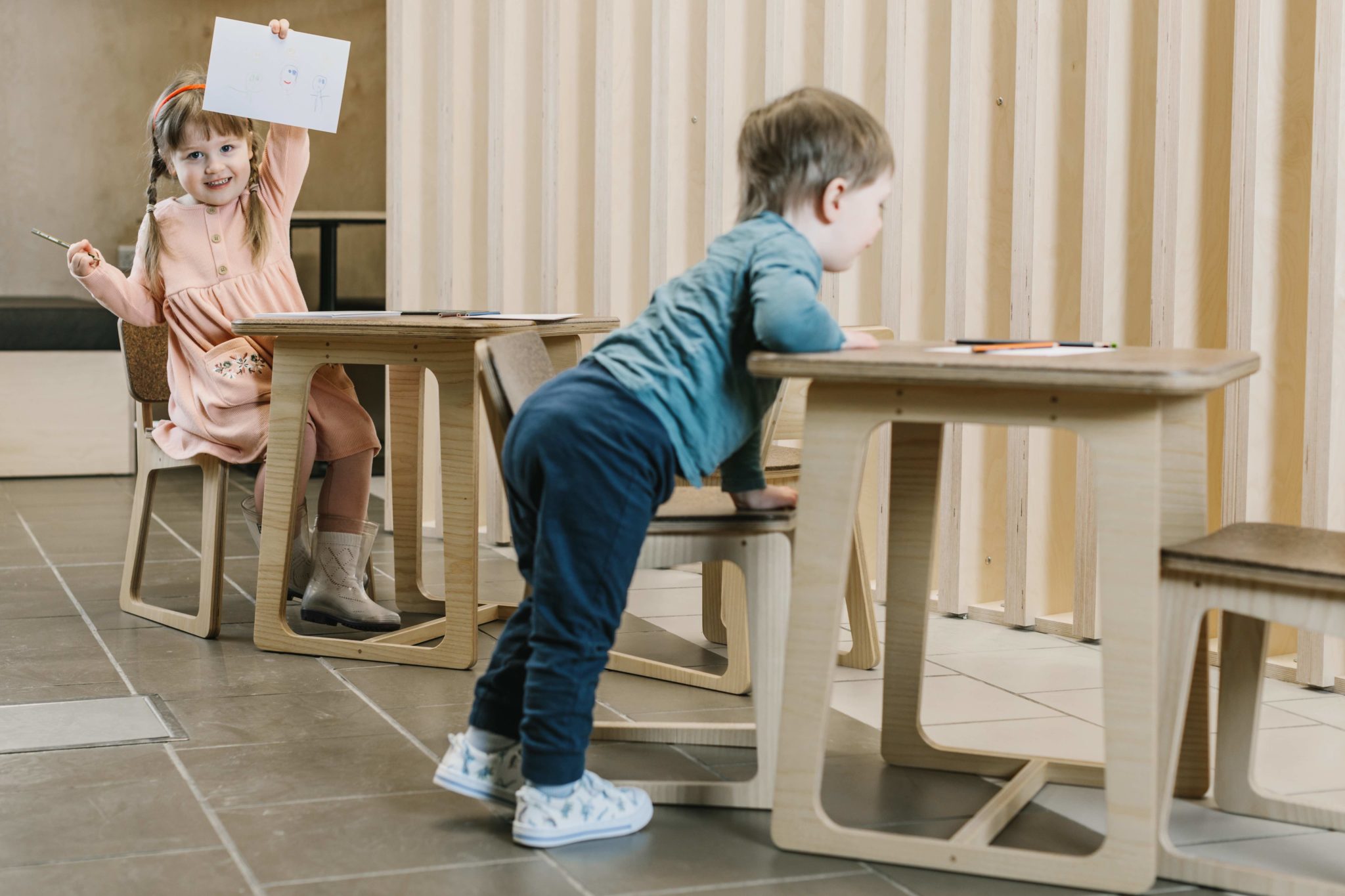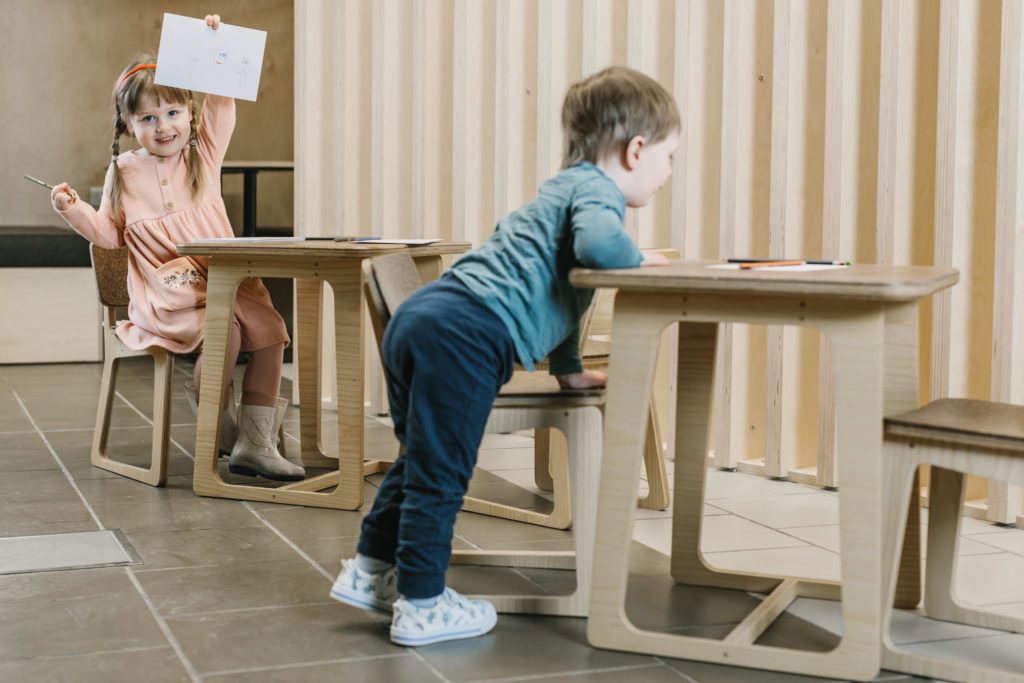 It was on moving to Dundee from France in 2015 – he studied Interior Design at Duncan of Jordanstone College of Art & Design – that Renoud became fascinated by 'draff' and its potential. It was touring Scotland's numerous whisky distilleries that alerted Renoud to this waste & prompted him to begin experimenting with the possibility of transforming these wet grains into a solid material. The process involves mashing up the grains – this can include so-called 'botanicals' used in gin such as junipers – then adding a binder, resulting in a mixture somewhat reminiscent of unbaked flapjack. The mixture is then transferred into a mould and put into a vast press for the minimum of three hours. The longer it is in the press the darker the finished result will be. And vitally for Renoud, his draff is sourced locally from the independent Dundee brewery, 71 Brewing Company, who have been brewing since 2016.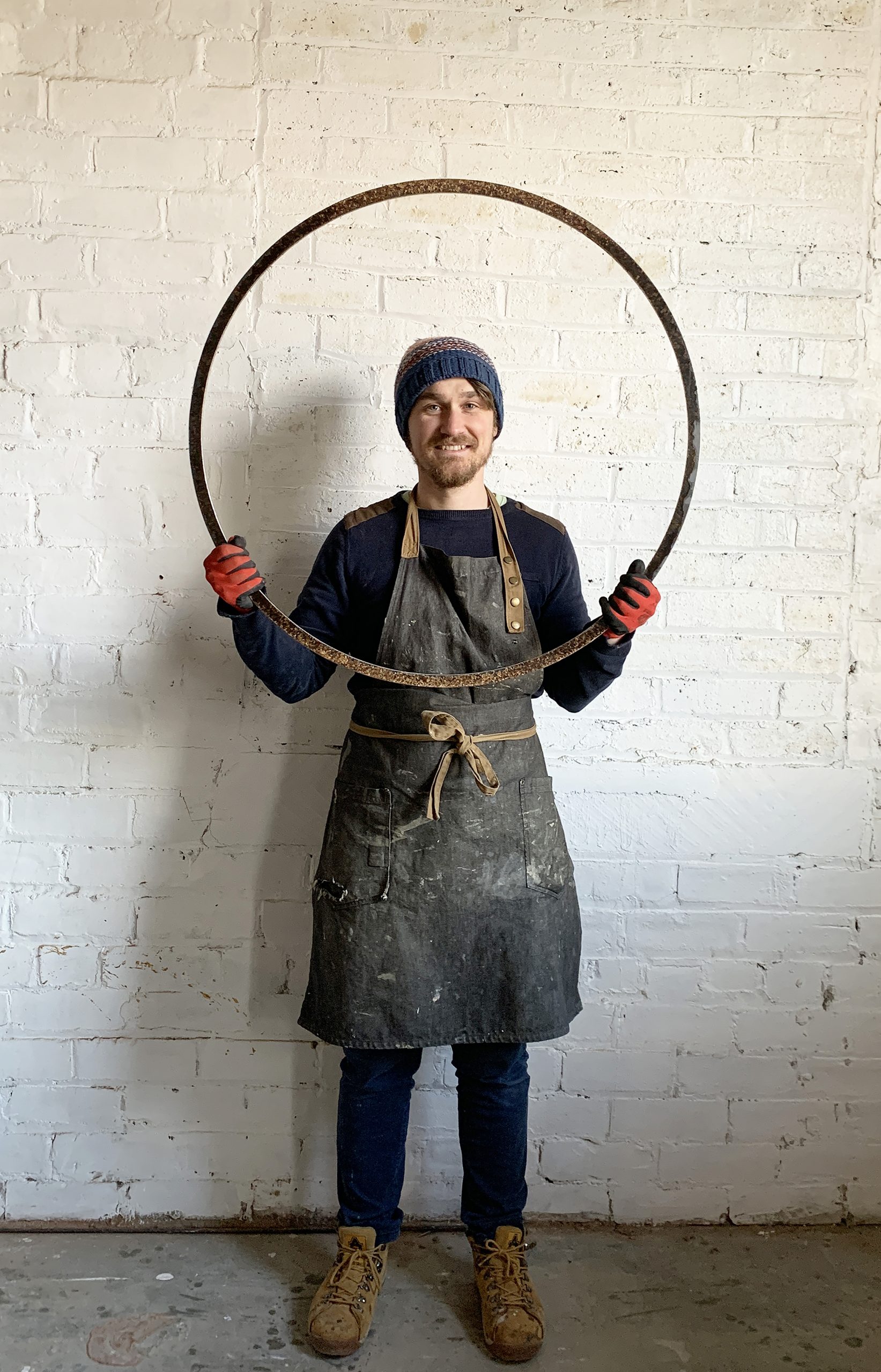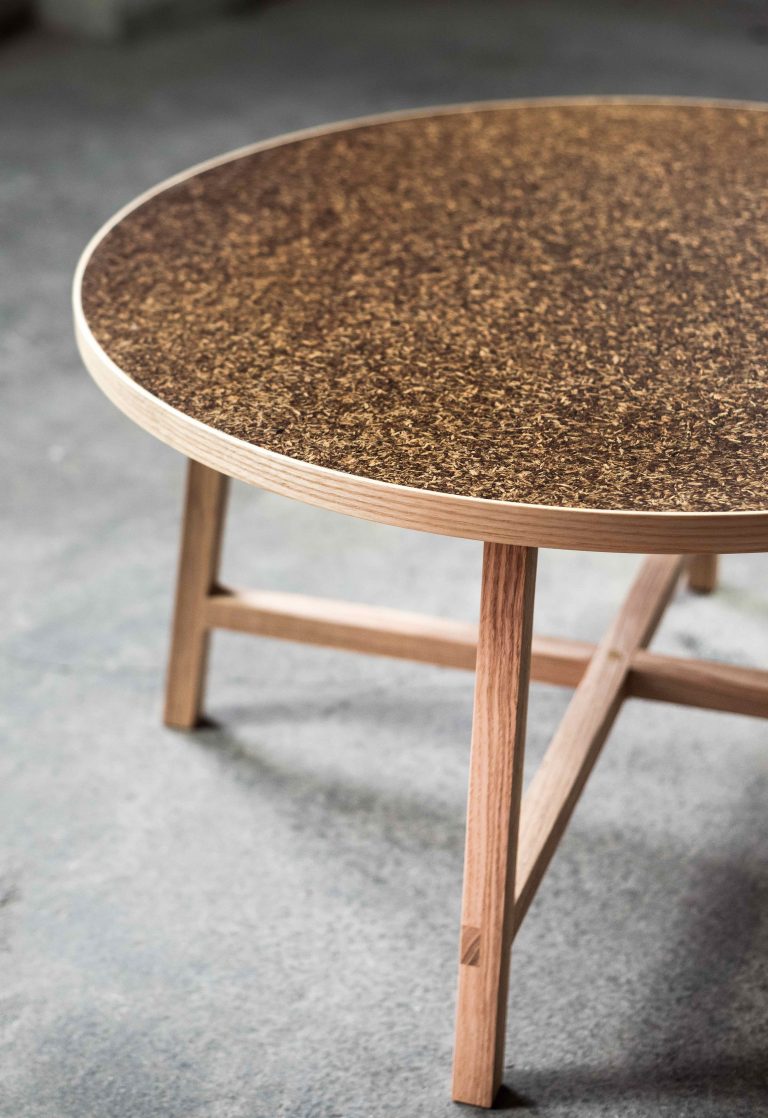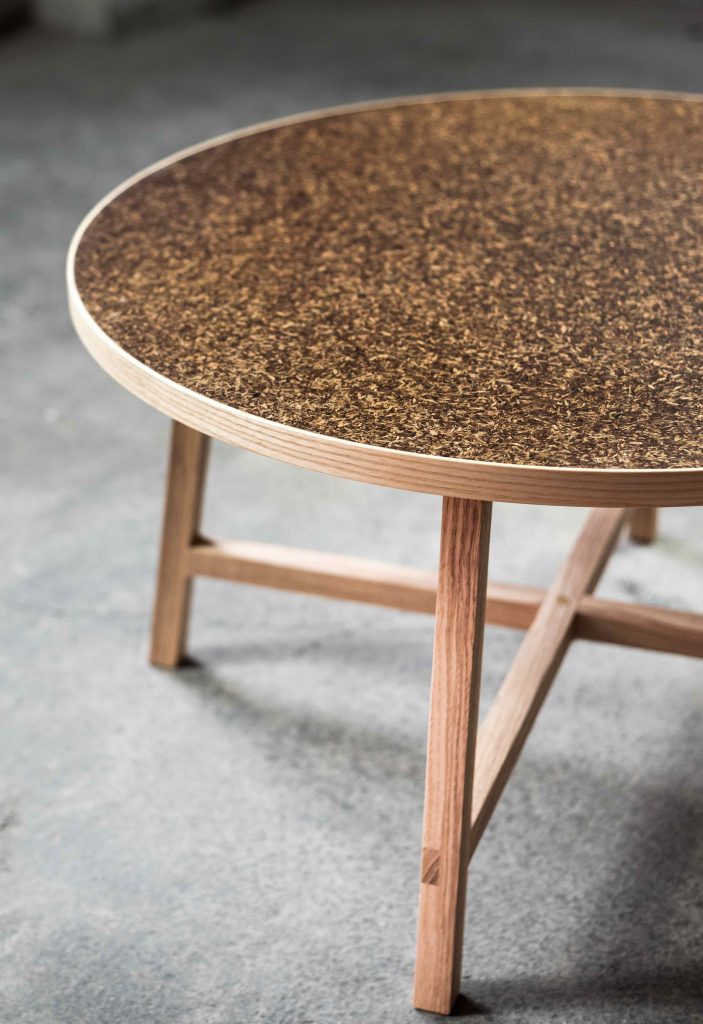 In 2017 Aymeric established Draff Studio and in 2018 he debuted his first piece of draff furniture, a stool at DES 2018. The Dundee Science Centre commission came about when Interpretation Manager, Andrea Campomanes, saw Renoud's work at 2019's Dundee Design Festival. Draff has also been designated by V&A Dundee as Scottish Design Icon & hopes to be selected for this year's Scottish Design Awards.
The Dundee Science Centre, which is located a stone's throw from both Dundee Contemporary Arts and V&A Dundee, opened in 2000 under the name Sensation. It is currently undergoing a programme of redevelopment led by architects, Aim Design. The Culture Lab will open later this year.