This year's degree shows are taking place online. So while it may not be possible to literally walk around studios and study textiles, paintings, designs & jewellery up-close, online degree shows do allow us to wander virtually around degree shows across the length and breadth of Scotland – perhaps something we have previously been unable to do. So go online & explore the degree shows & support our graduates!
Here we take a look at Glasgow School of Arts online graduate showcase guided by Lucy Grainge, Moira Jeffrey & Kate Morgan.
Lucy Grainge is a visual artist and designer, working in print, illustration and graphic design. She works in community arts and is co-founder of Psyche, a mental health and socio-politics magazine. Here she takes a look at graphic & communication design.
I particularly loved the Communication Design Identity and the iteration process shown, so fun and eye-catching. The typeface created for 'Templeton', exploring Glasgows link with carpet design and the Arts and Craft movement is very well executed – with a meticulous attention to detail and historical context.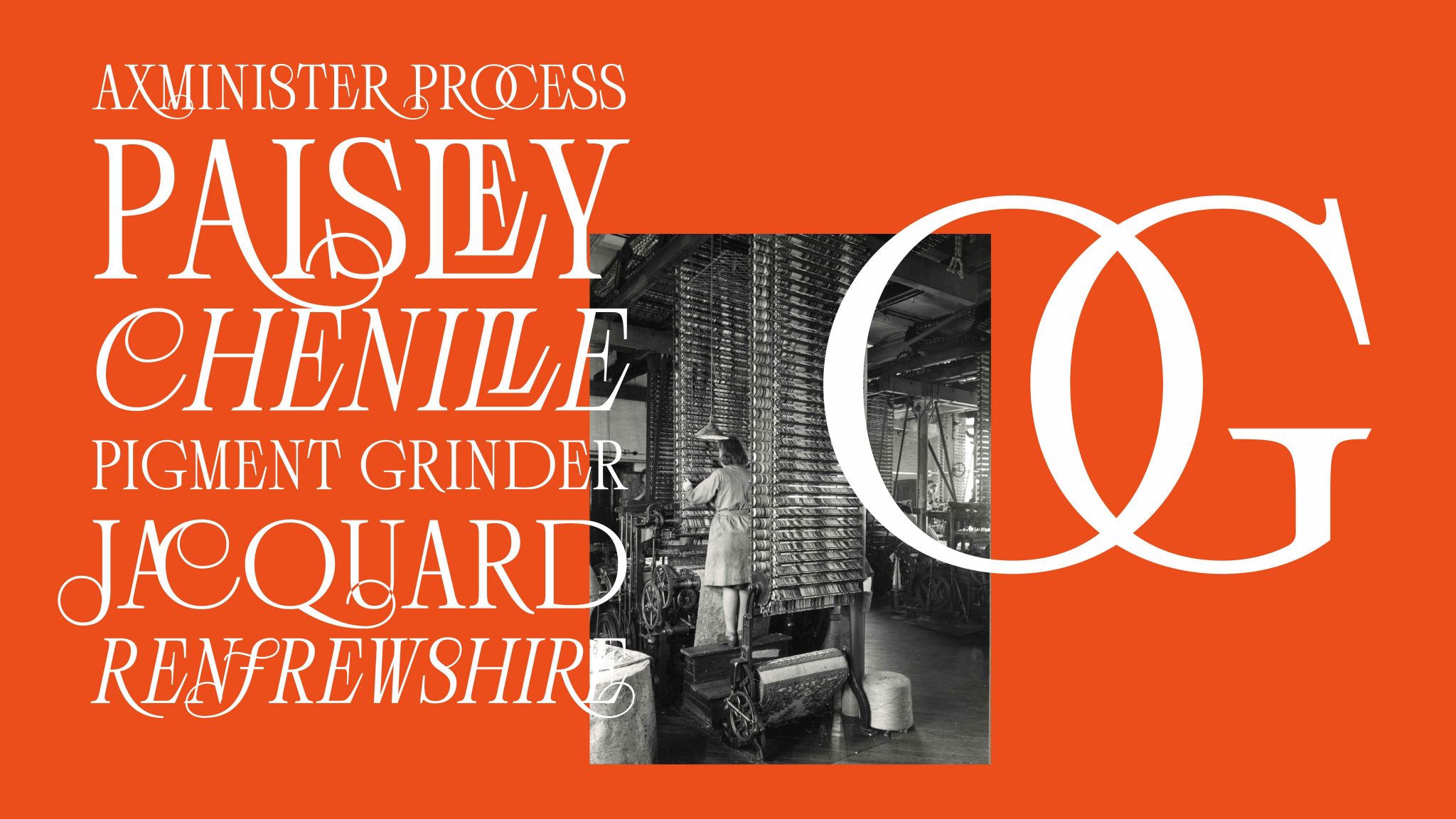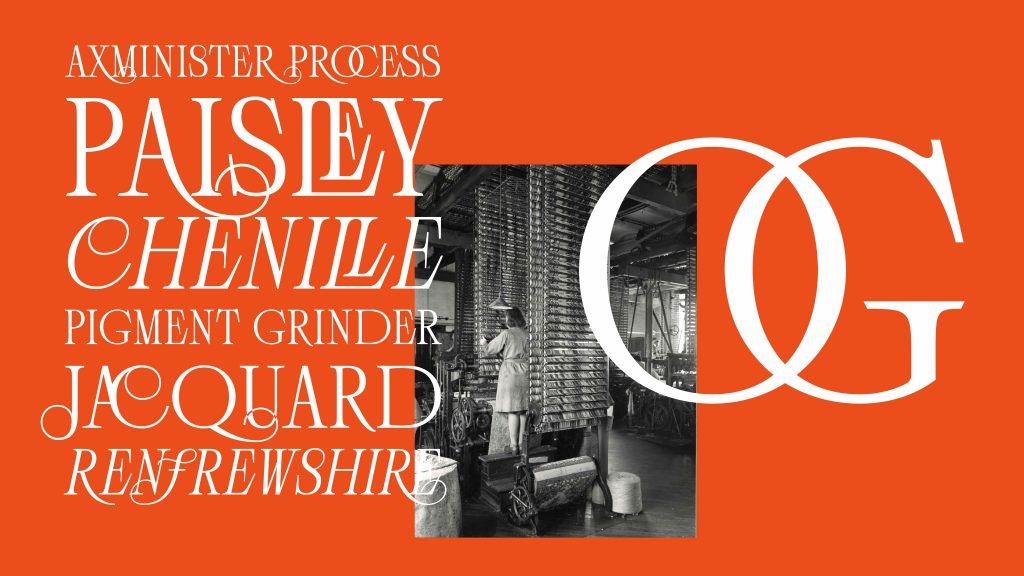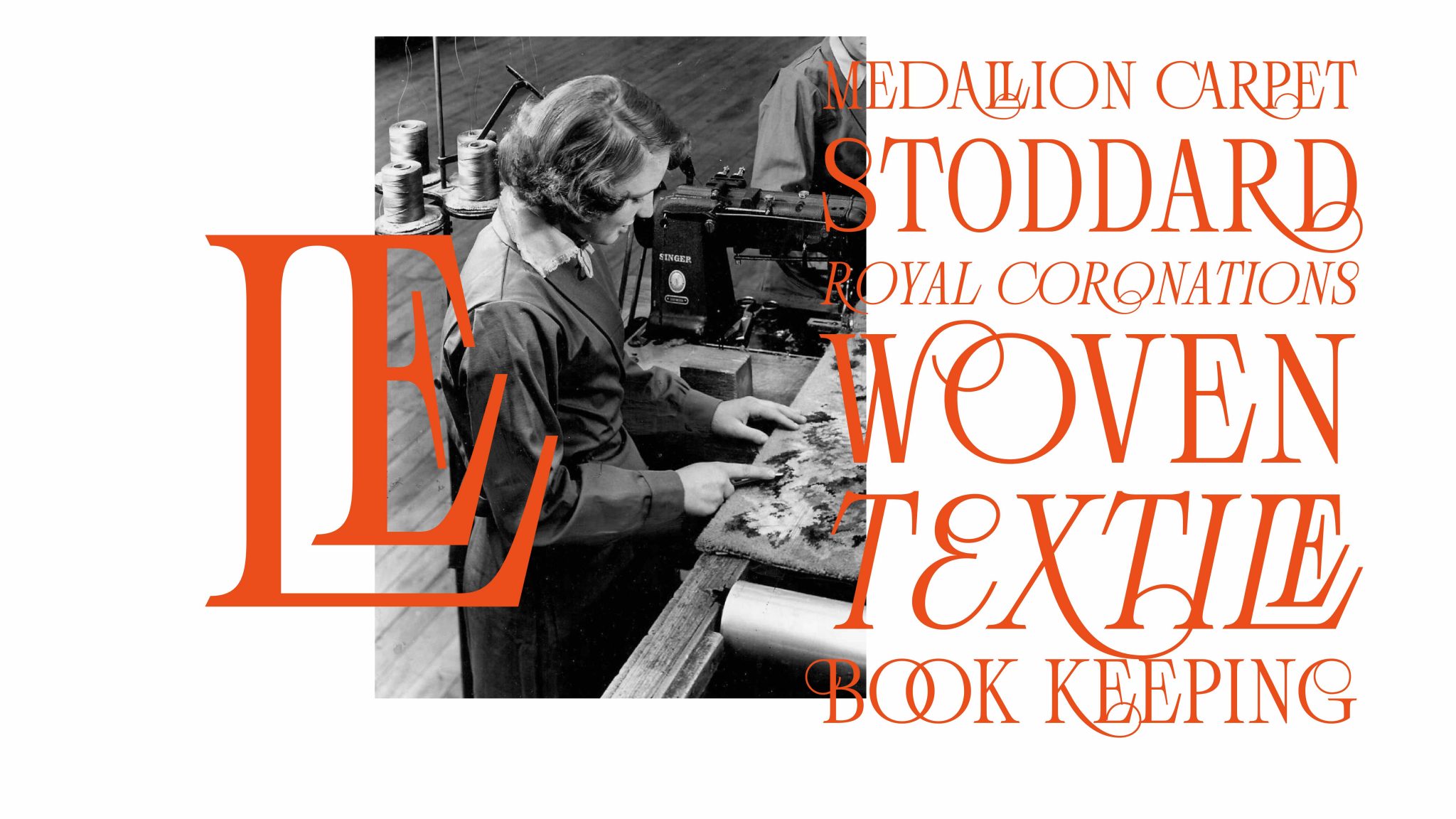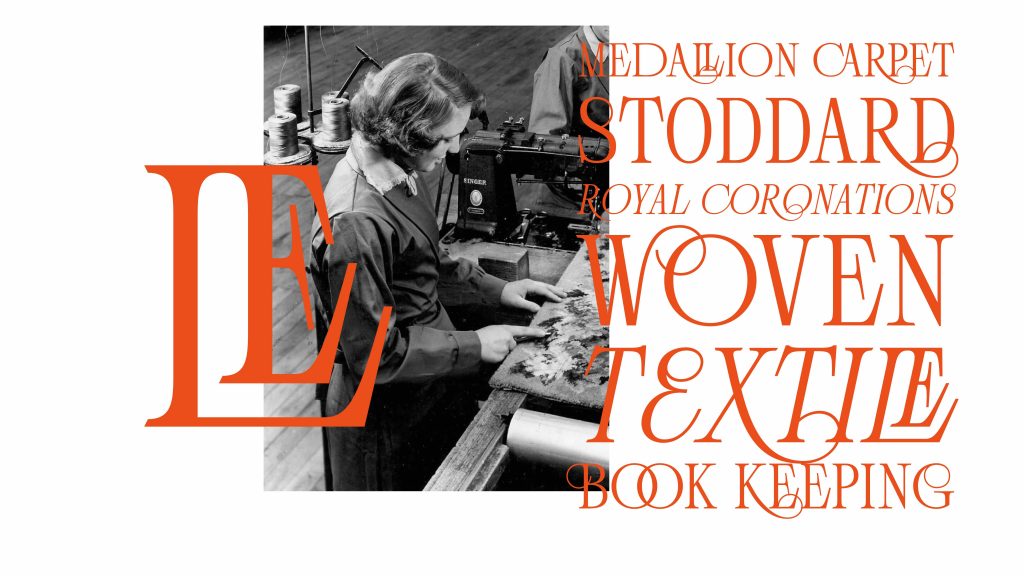 'Balsyn' is an exquisite piece of work. It demonstrates a high level of proficiency and research – along with an eclectic mix of image making skills and textures, creating a delight for all of the senses!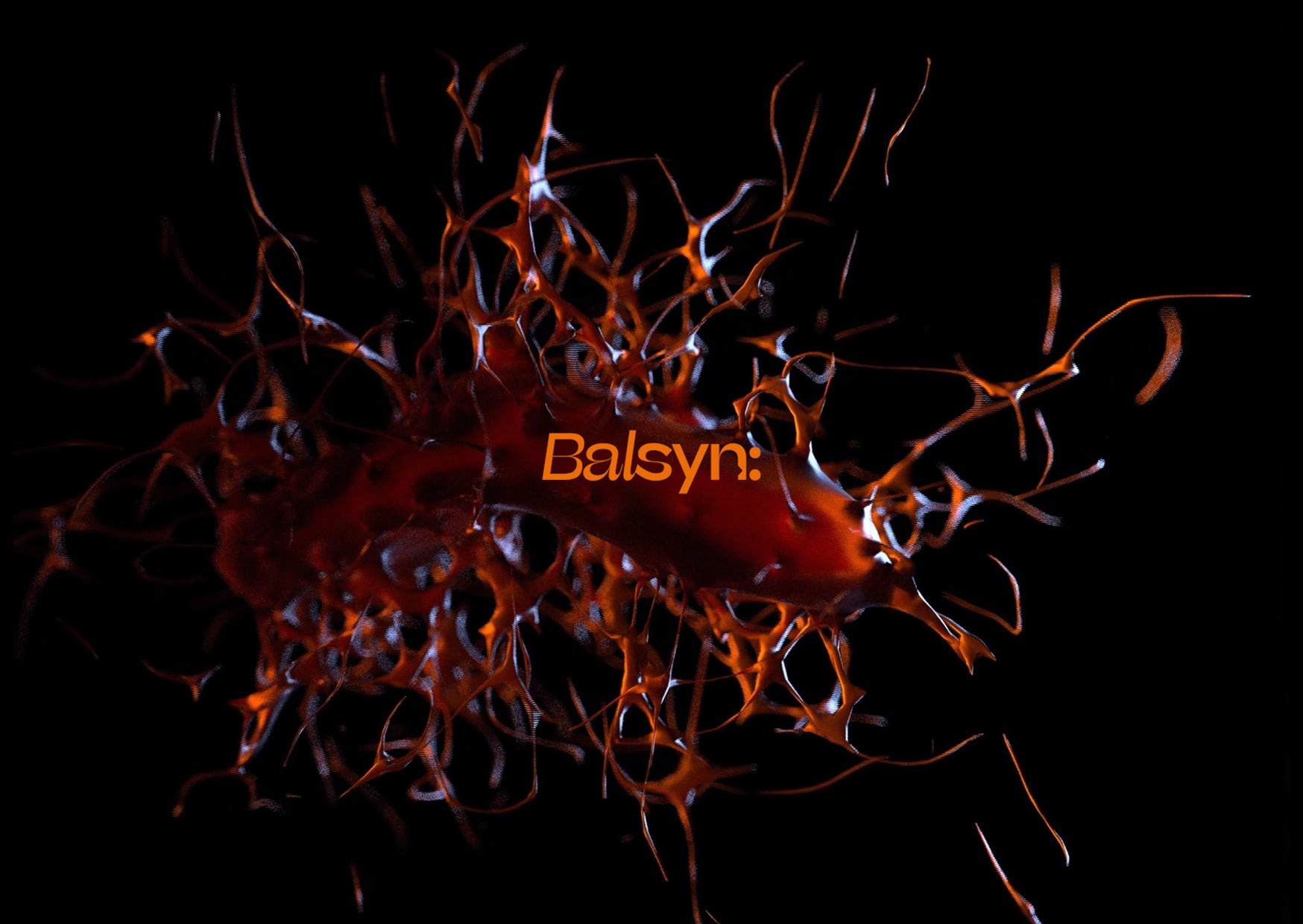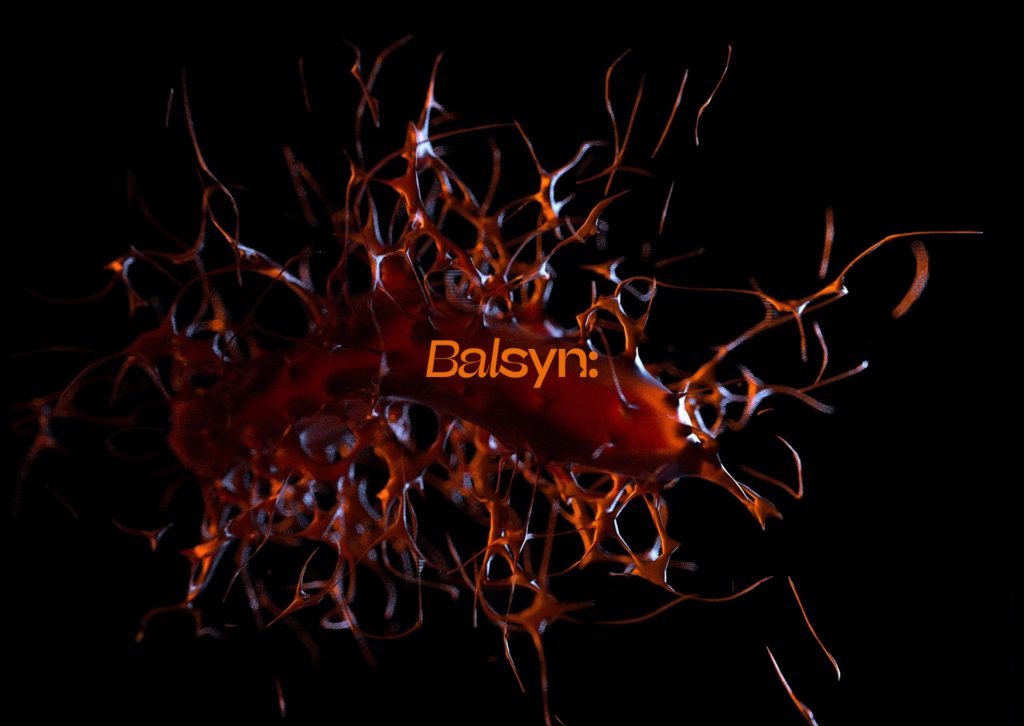 Elisabeth has made such beautiful dry points. I could look into them for days! She's mastered a range of different print processes exploring depth, tone and composition. I also enjoyed her Manifesto collage . . 'pickle pluck toil trouble . . sometimes mute your brain.'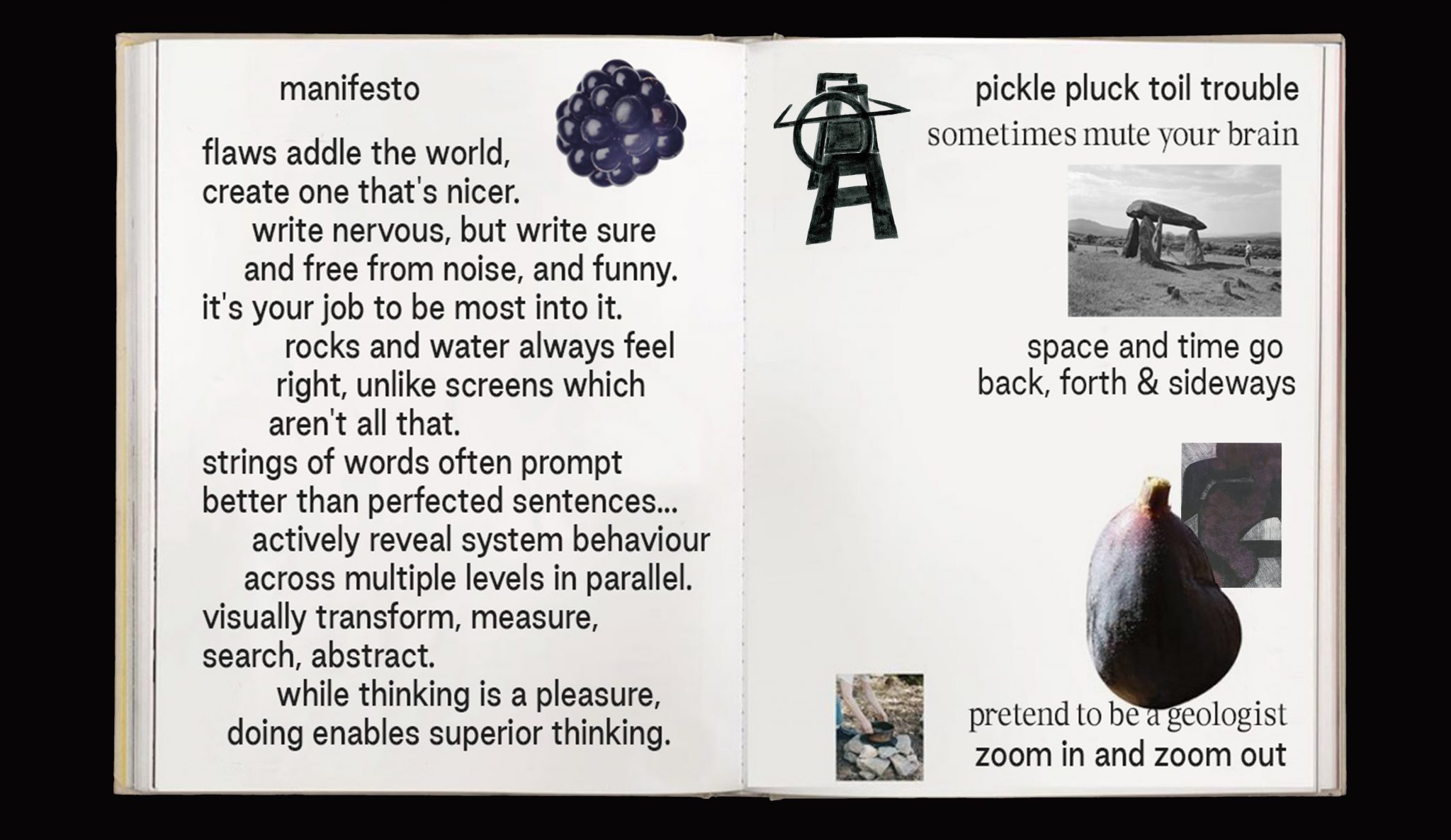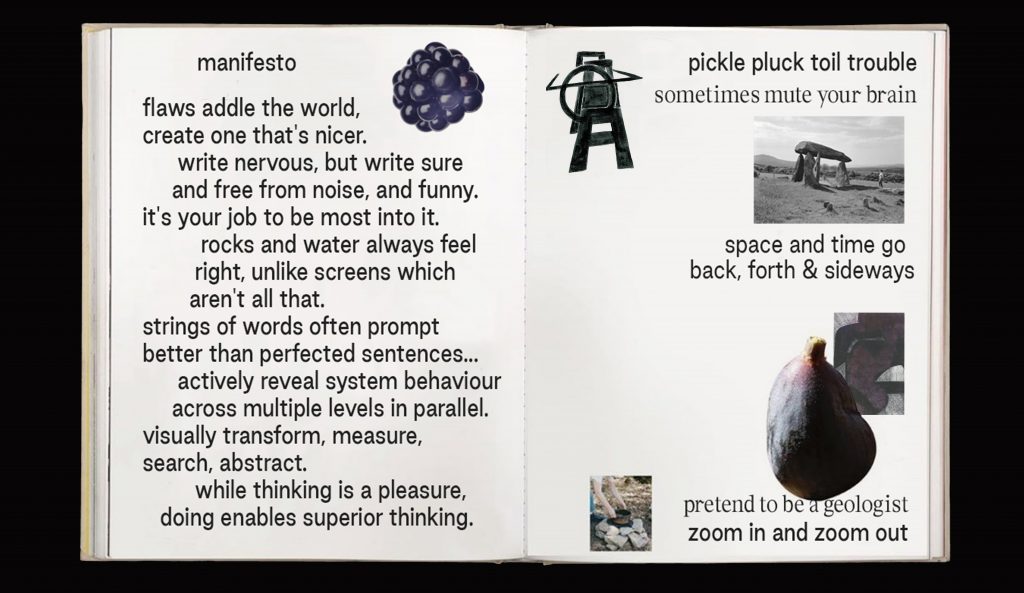 Moira Jeffrey is a writer, researcher and advocate for the contemporary art sector. She is development and advocacy lead at Scottish Contemporary Art Network and teaches feature and arts writing at Glasgow Caledonian University. Here's a couple of product designers that caught her eye.
Luke Fallow Innovation School Product Design
Luke Fallow's speculative health brand, Mother, is not the champion of the nuclear family it might first appear. Instead Mother finds ingenious ways to share health care, products and welfare advice for the surrogate families of the LGBTQ community, particularly in places where same sex relationships face persecution. Fallow's people-centred design process combines elements of service and user design, with a canny knowledge of the power of individual voices. His project Maker is designed to tailor social media support for a new generation of crafts people finding their voices on the internet.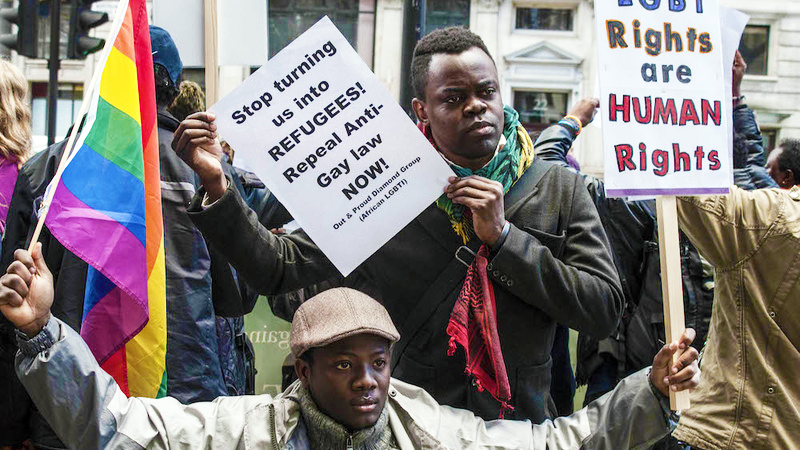 Bethany Cheyne Innovation School Product Design
Service designer Bethany Cheyne has spent lockdown making scrubs as part of a community initiative in Moray. Her research has looked at the post-oil economy, the major challenge of all our futures, which is felt particularly acutely in the North East of Scotland. Future Aberdeen has mapped resources, engaged citizens and stakeholders, asking them to imagine the future of work and skills in a city which must embrace change urgently.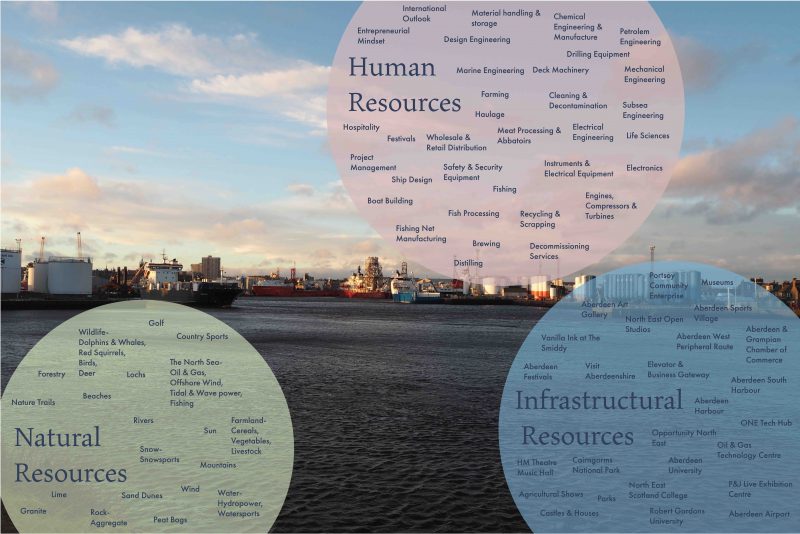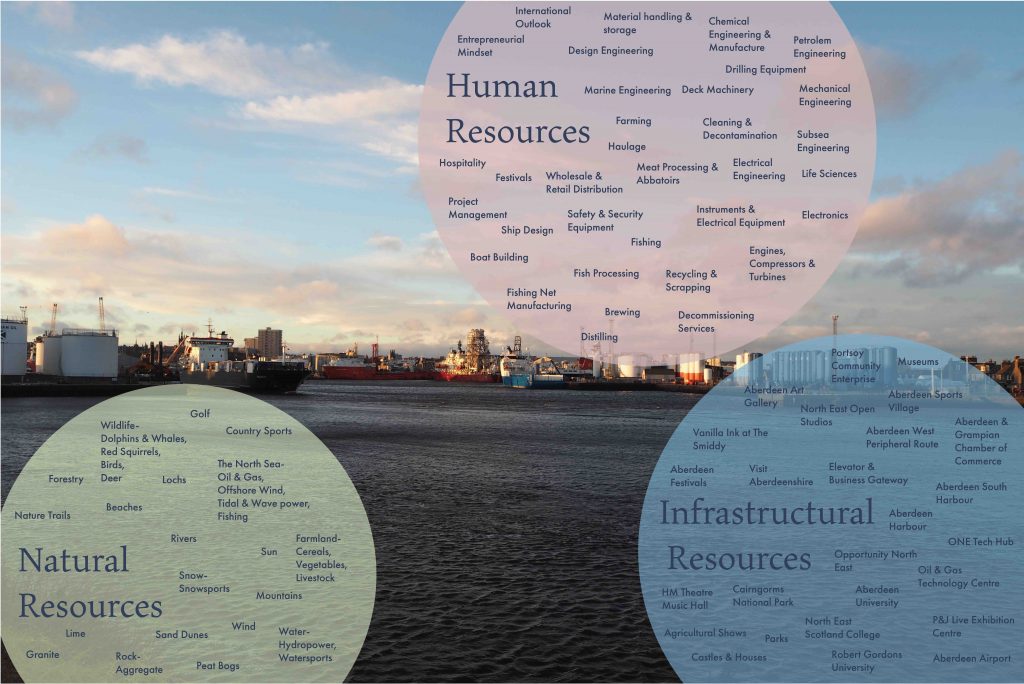 Kate Morgan is a graduate of GSA. She works in visual art, furniture making, and writing. Publications include 'Pointing,' (An Organ of Tin Beetle Books, 2020) and 'A thing or two I know about breakfast, or how to cook baked beans.' in Fortified Issue 2. She recently wrote Woof, about learning to chair cane for DESign ONline. Here's the works that grabbed here attention.
Morven Graham Product Design Engineering
Death has been on the mind – and so it is only natural to be drawn to design that doesn't shy from this. Morven's focused research on 'designing for death,' addresses contemporary problems within the funeral industry: lack of space, environmental damage of cremation and high costs by developing a system for composting corpses in cylindrical chambers. The matter within is periodically rotated to aid in decomposition, and at the end of an anticipated period of just 6 weeks, produces compost which the family can take away. The project is thorough, Graham held a death café as part of her research, and focuses equally directly on both the chemical processes that need to happen, and the personal experience of grief.
Xinlei Zhao MDes Communication Design
Zhao presents idiosyncratic pastel landscapes, line drawings in pen and ink and lino-cut prints. Within the showcase, groups of drawings are presented in the format of a video. In some cases there are whole sketchbooks – one describes a trip to Shenzen Urban Village, with illustrations and quotes from locals. In this context, this silent presentation, like a powerpoint, is a good format for the work. It feels almost like being in a degree show – the work passes by. You do not need to keep clicking on your device, and the work keeps giving & surprises in its breadth. The drawings are by turns playful, intense, atmospheric. Zhao's composition is considered: even the quickest works show an accomplished & critical use of pictorial space.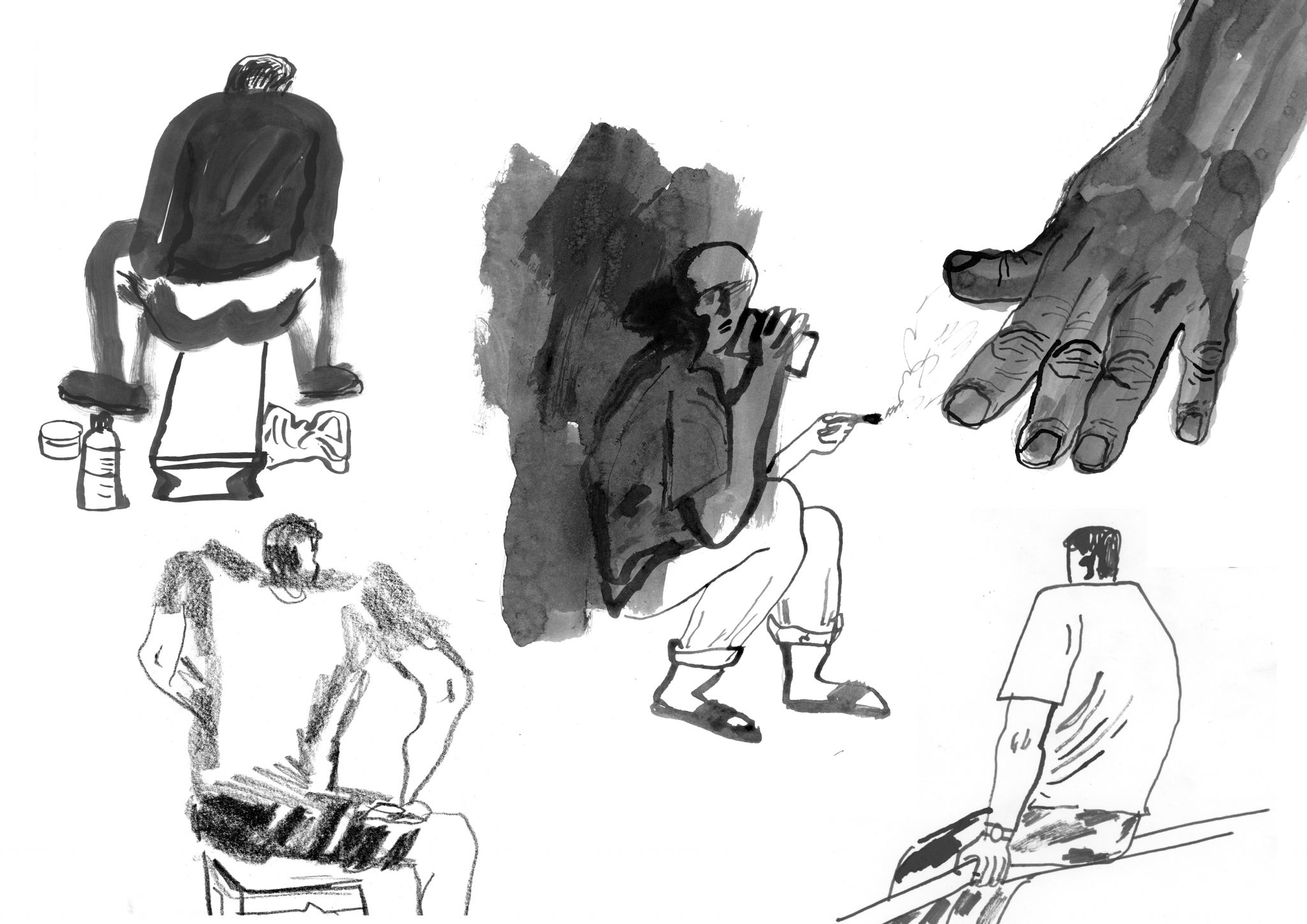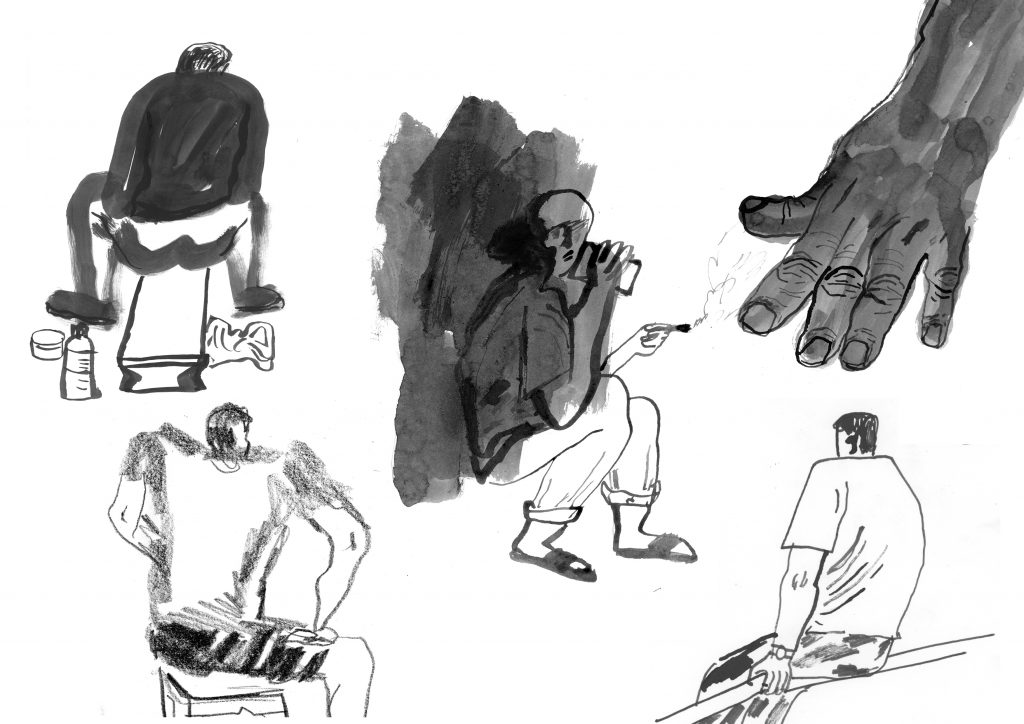 Ryan Al-Shybani School of Simulation and Visualisation, Sound for the Moving Image
Ryan uses live recordings and analogue technologies and draws 'on his interests in culturally significant spaces and middle-eastern references,' to create a place's 'cultural signature.' In 'Tanker Voyage,' the experience of being inside a 1940's fuel tanker in Inverness, which in its day would have supplied fuel to the Navy base nearby, is recreated and reimagined. Al-Shybani created a library of 'impulse responses from industrial and agricultural sites around Scotland,' which are then used to sculpt such sonic experiences. Using a system of microphones at different points around the tank itself, as well as these 'impulse responses,' Al-Shybani creates a surreal, experiential piece. Watch on vimeo.
Kate Morgan also adds – 'Across the GSA online showcase, a large proportion of students use the platform to express their solidarity with the Pause or Pay campaign, with some giving up their whole 'window' within the site to it (not showing any of their own work). This national campaign aims to unite students of studio-based courses across the UK for whom support and their education in light of the global crisis have been inadequate. Here's a link to their manifesto.
All but one of this year's 18 final year MFA students have effectively boycotted the showcase, instead linking to a website that outlines their grievances against GSA. These include lack of support and loss of studio and workshop access (both pre and post Covid-19).