Gray's School of Art in Aberdeen was founded in 1885. Today it forms part of The Robert Gordon University and is housed in a outstanding 1960s Modernist building, designed by architect Dennis Shewan.
Here we invite artist Brandon Logan, product designers Yellow Broom & Neville Rae, head of designer fabricators, Old School Fabrications, to select graduates that caught their eyes from this year's Virtual Degree Show 2020. Go explore!
Brandon Logan is an artist based in Orkney. He graduated 2019 in painting from Edinburgh College of Art & has since been awarded the RSA Carnegie Scholarship at last year's New Contemporary's in Edinburgh.
Isabelle Rice, Fashion & Textile Design BA (Hons)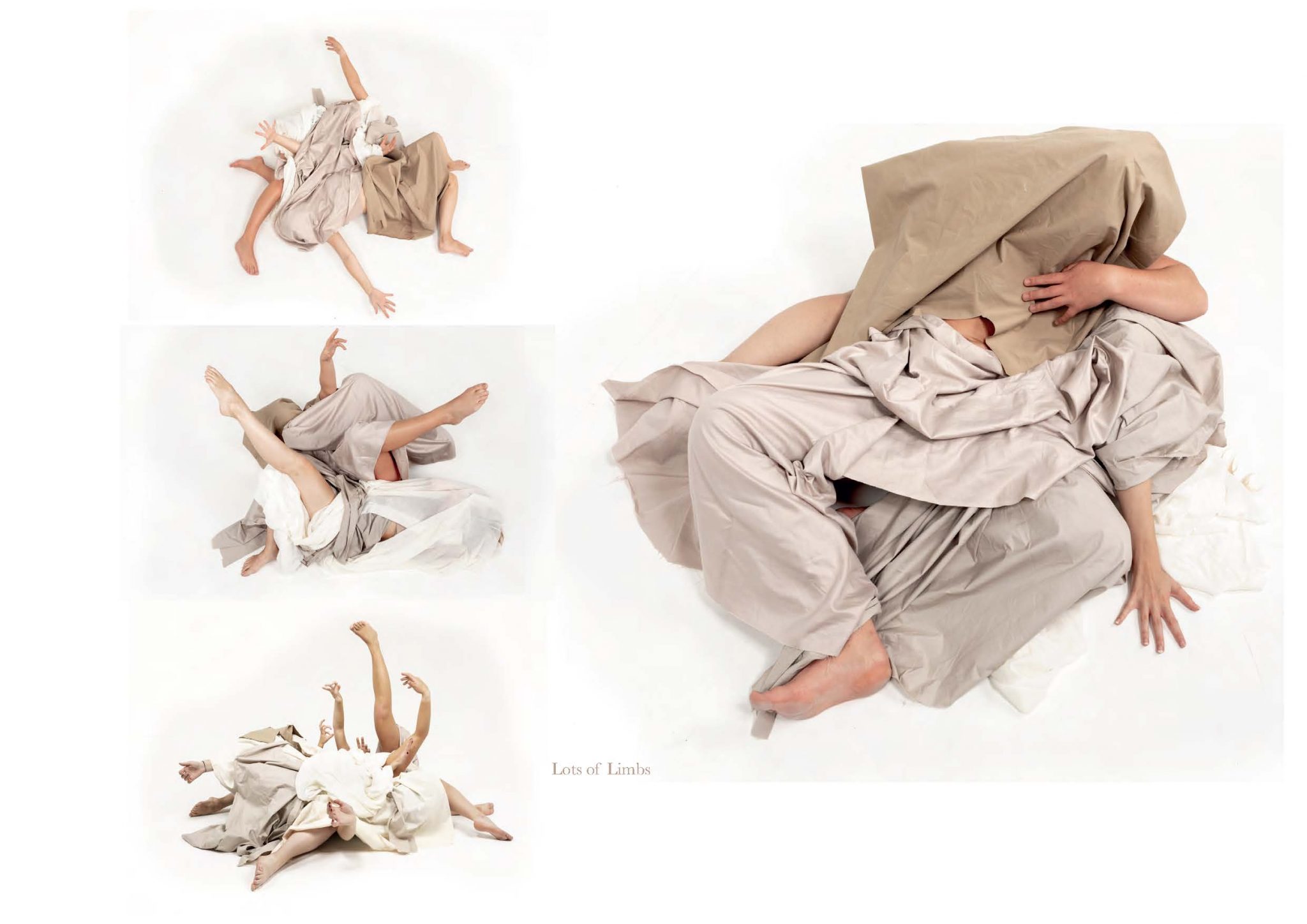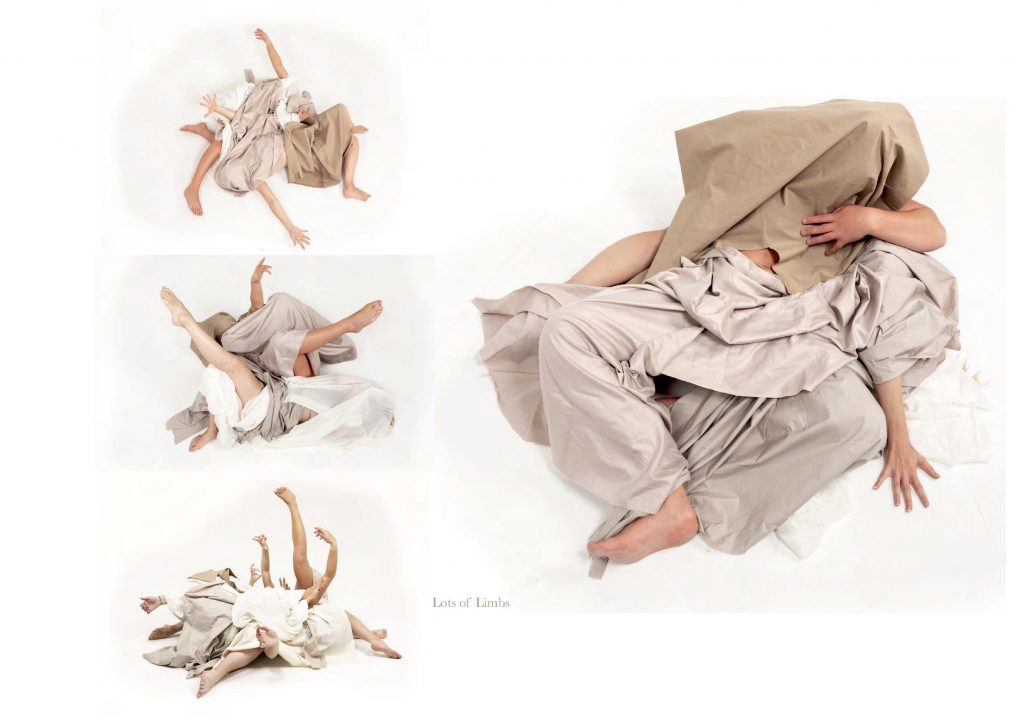 The subject matter of Isabelle Rice's designs – the human touch – might have been a difficult one to communicate digitally, but here Rice has used the online platform to beautiful effect. Titled Human Interaction, her presentation takes us through a warren of rooms where we encounter countless protean forms, seeming to centre on the garment's potential ability to both connect us to, and separate us from others. I was struck by the emotional relevance of Rice's work to the previous, and indeed ongoing months in which basic human intimacy has become an impossibility for many – where some of her wearer's appear pulled, even tied together, others feel isolated, exposed and incredibly vulnerable.
Nathania Douglas Fashion & Textile Design BA (Hons)


Nathania Douglas' presentation has social conscience and sustainability at its heart – pressing issues in a world which continues to consume excessively in the face of imminent climate disaster. Through a creative process which includes, in her own words, 'finding personality in piles of clothing on bedroom floors,' Douglas repurposes pre-existing clothing to create new, intricately constructed garments, exquisitely considered and imbued with a subtlety only offered by something which has already lived a life. Her collection consists of 10 looks, and I would love to see more.
Julija Astasonoka Fashion & Textile Design BA (Hons)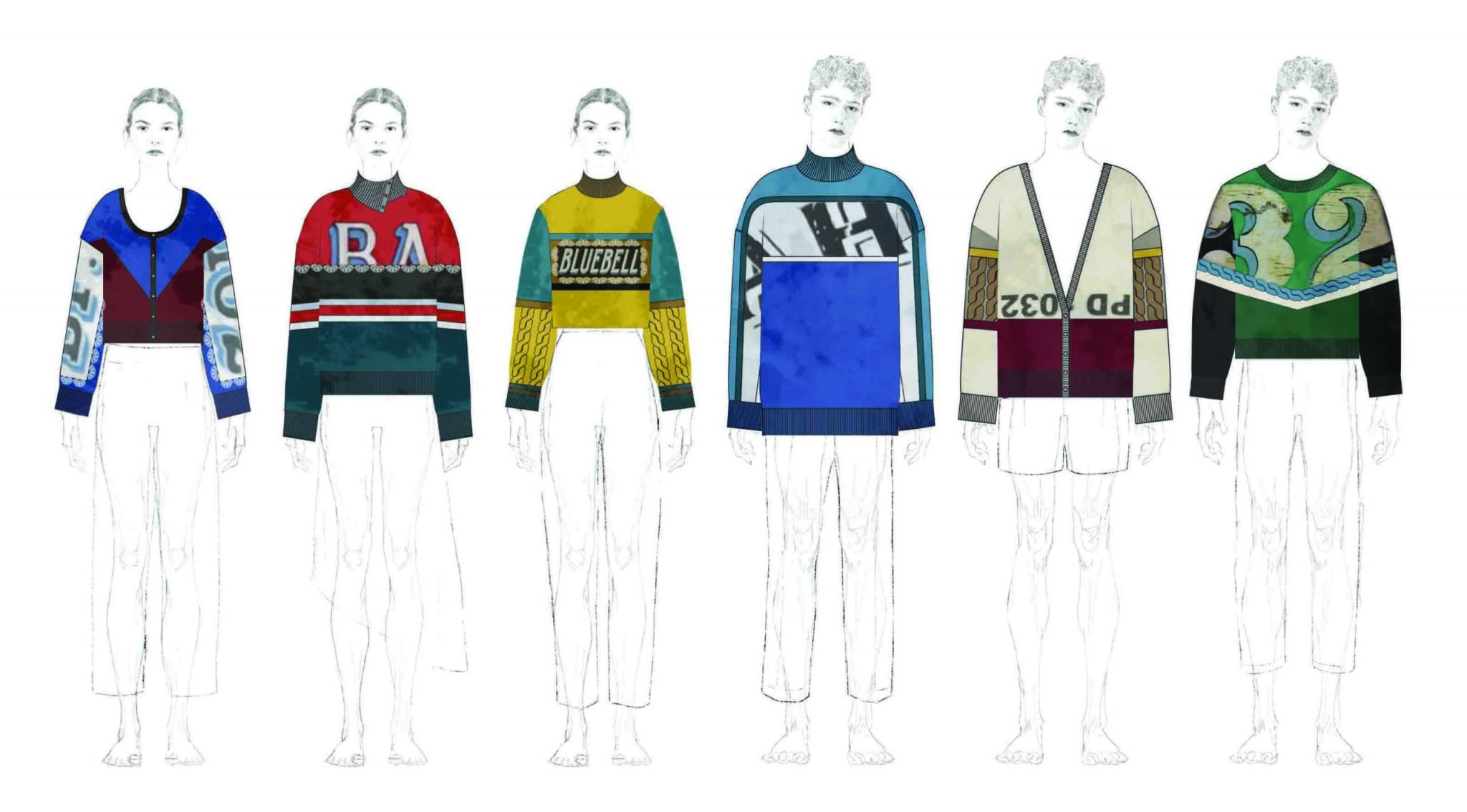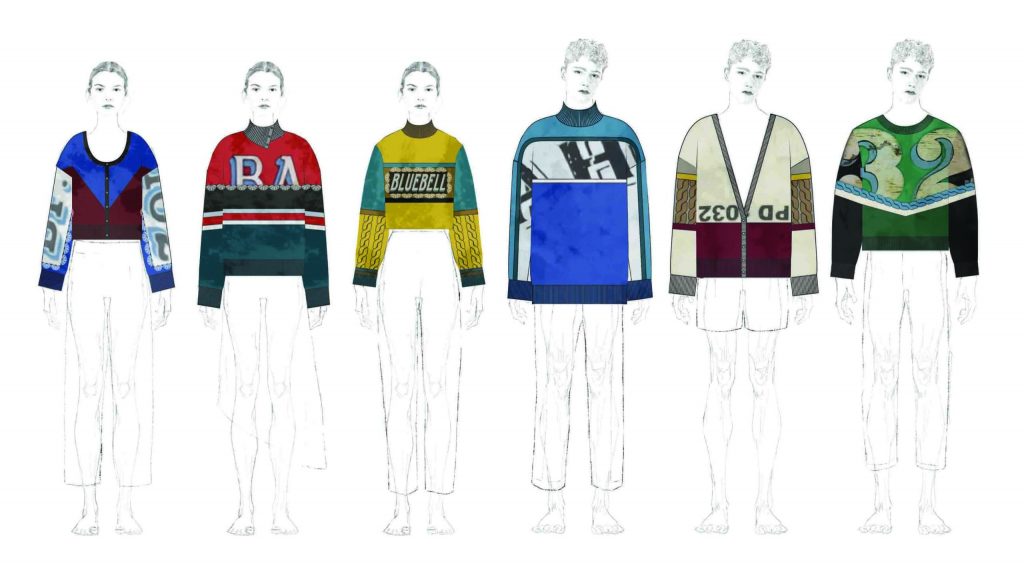 Julija Astasonoka's designs stood out to me, namely as a lover of the gansey. As a product, the knitted jumper brings comfort to the wearer, and historically to the fisherman, warmth and a 'sense of home' which Astasonoka sought to evoke. Taking cues from the graphics found on the hulls of North-Sea fishing vessels, these painted markers are recognisable to anyone who has spent time on or by Scottish waters, and yet dissected and splashed across the body in knit as they are suggested in Astasonoka's drawings they feel joyful, contemporary and above-all wearable. I'd only like to see one in reality.
Old School Fabrications are a team of design and build specialists based in East Lothian. Recent projects include Rules of Play at V&A Dundee with artist, Gabriella Marcella and an outdoor play space for Cut & Paste at Modern One, National Galleries of Scotland.
Chris Knowles 3 D Design BA (Hons)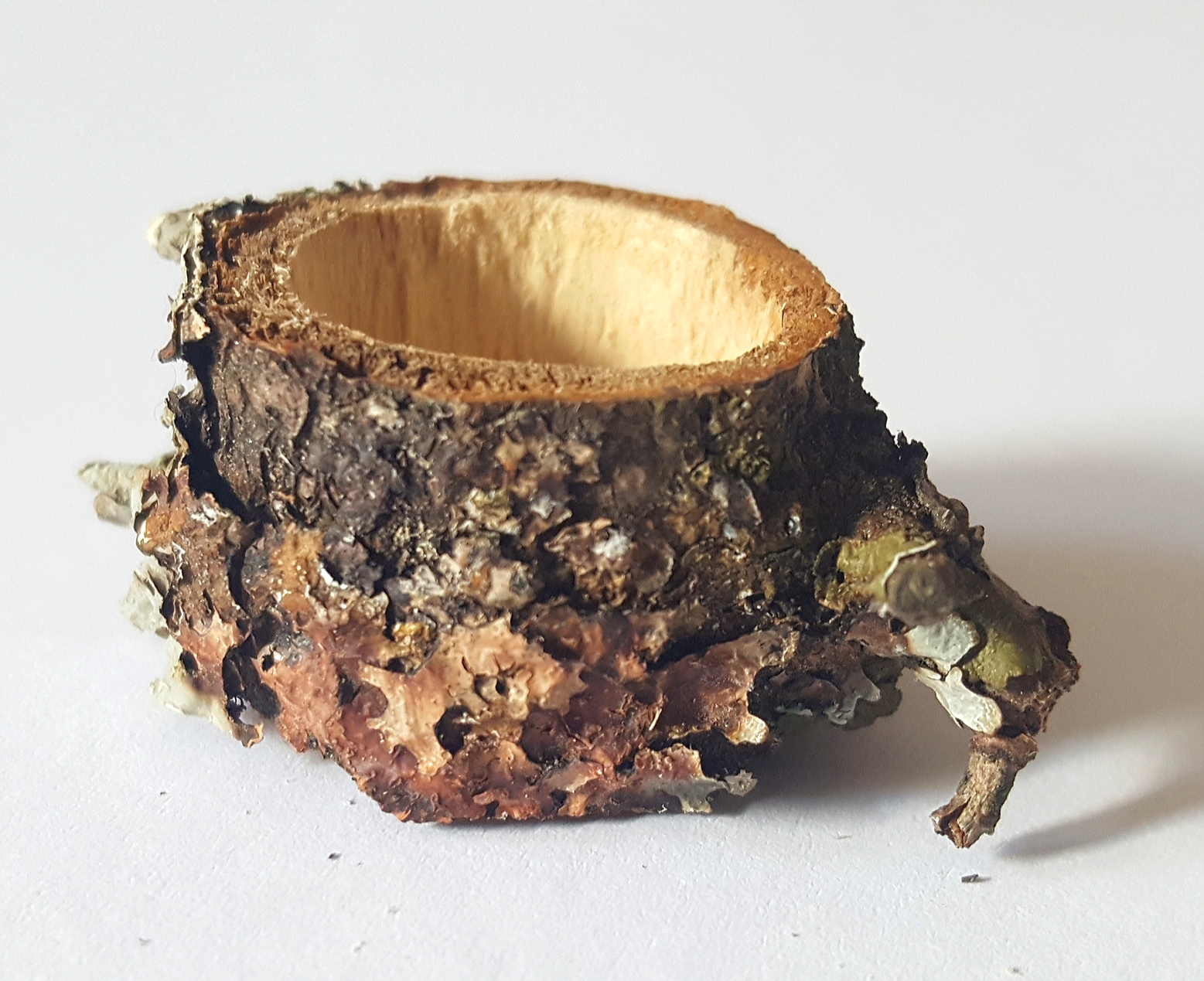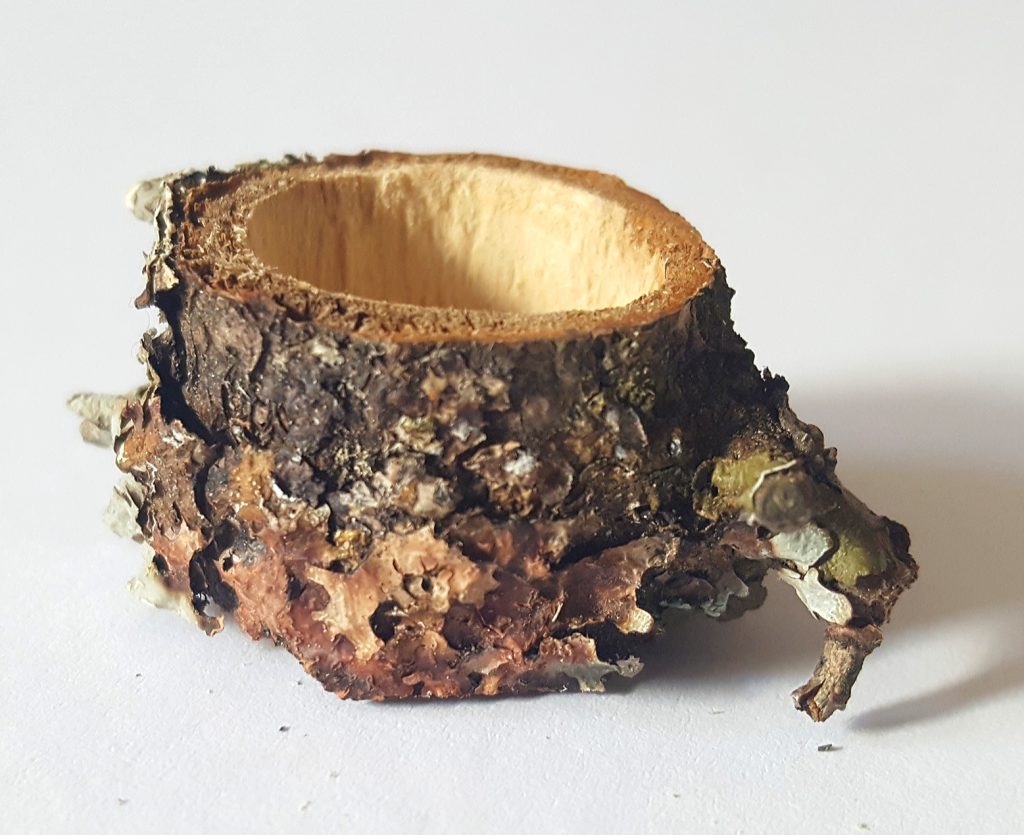 During this period of global uncertainty, it feels like we have all been hankering to leave our busy lives and locals, to look for a more remote life and re-connection with nature. Chris Knowles has attempted to get away from the constraints of digital design platforms, returning to using natural materials and traditional hands on techniques. His playful items have an honesty and ephemeral feel, paying homage to the natural environment.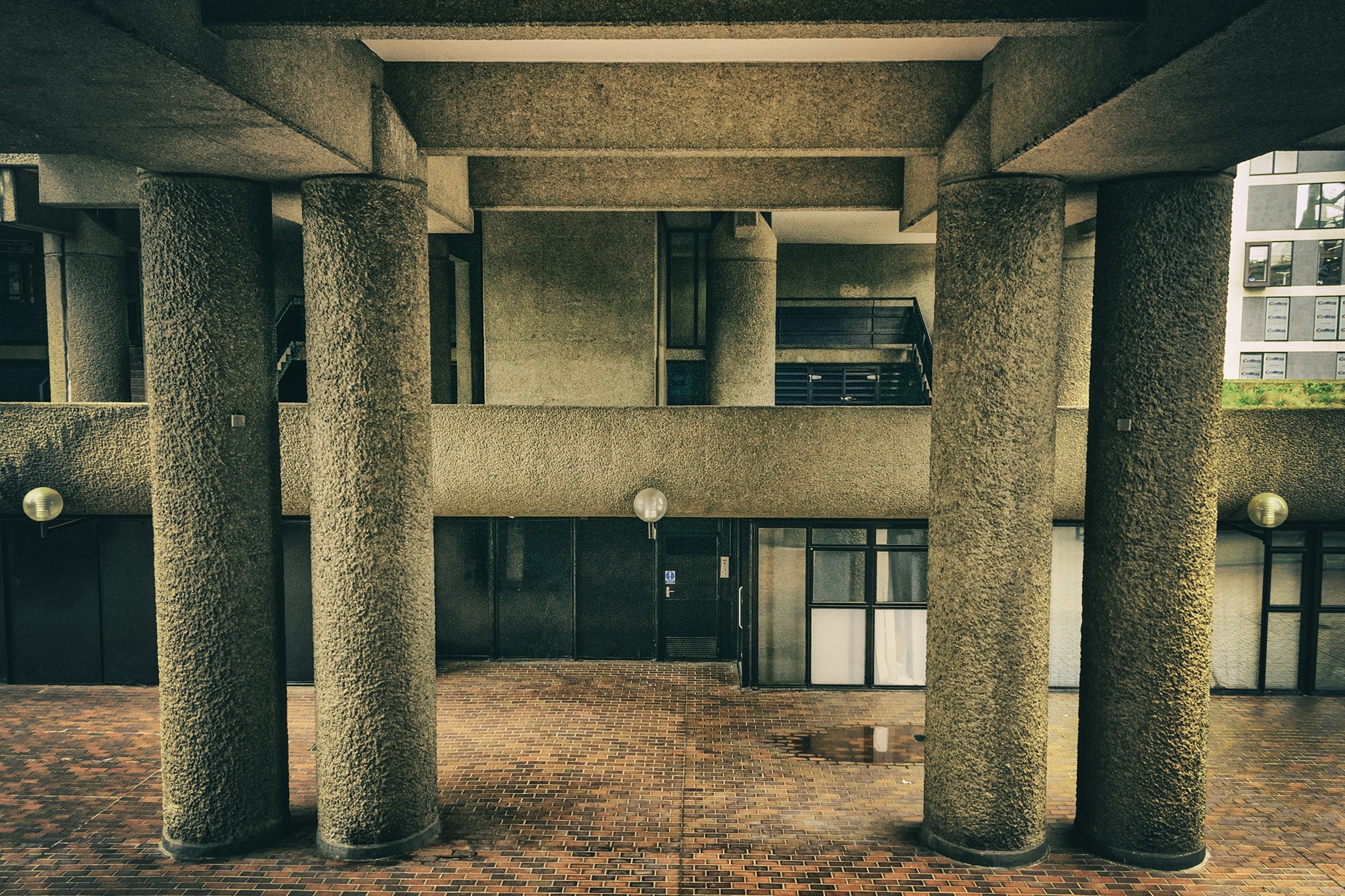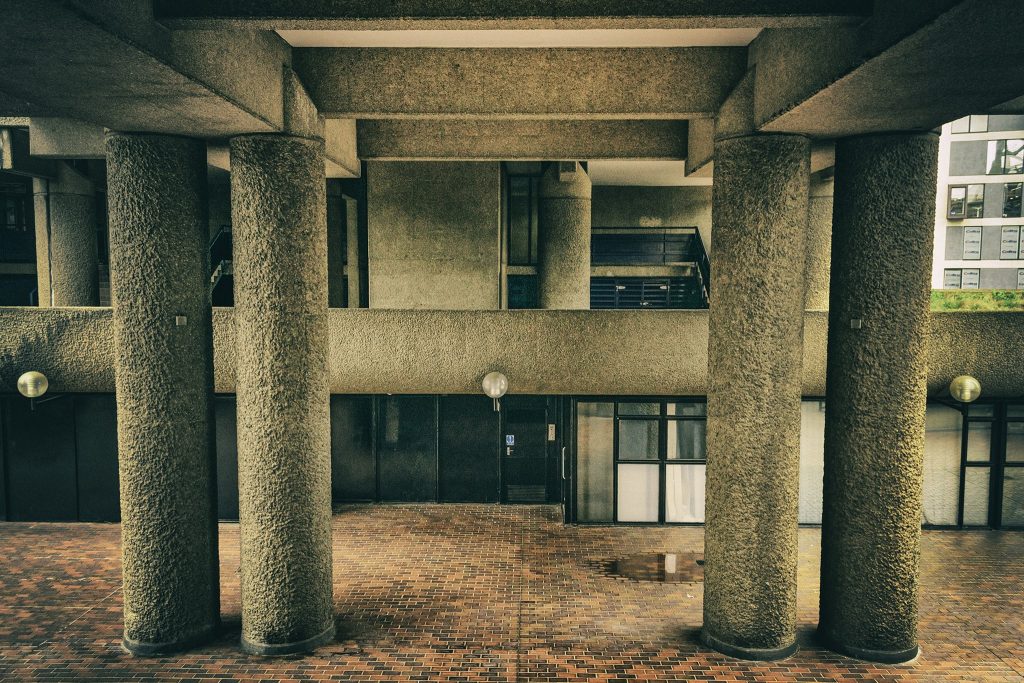 The Bare Assets focuses on the ageing face of British Brutalist architecture found in our towns and cities. His images largely consist of solid concrete facades, muted tones and blocky structures. With a monotone pallet of colour, these beautiful images attempt to aestheticize the mundane. These concrete forms have a calmness and subtlety that challenge the general negativity that is felt around Modernist architecture in the UK.
Joseph McGraw Communication Design BA (Hons)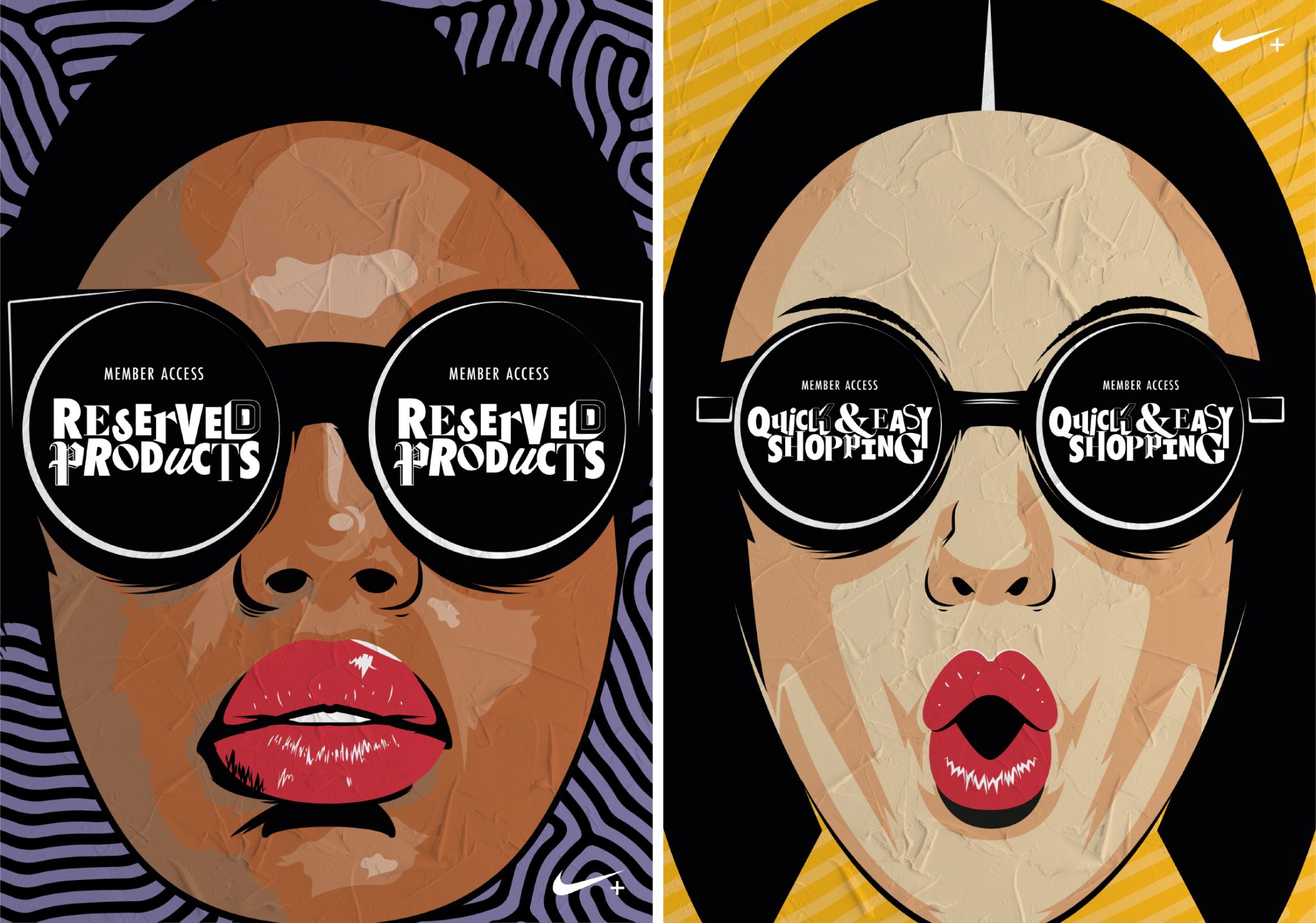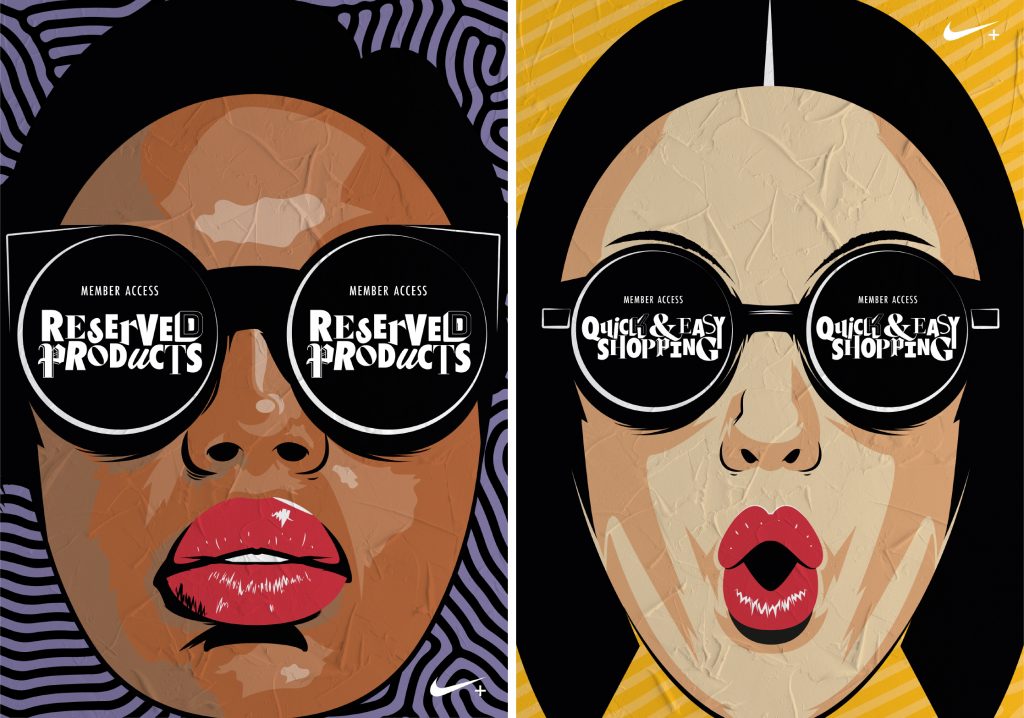 Joseph McGraw's work is a bold collection of designs that are a satirical and subversive commentary on controversial issues present in today's unsettled society. Using a mix of illustrative, typographical and photo-based elements, McGraw creates punchy playful imagery. Interpreting social and cultural crises/issues including; the USA's Food & Drug Administration approved deadly medication; panic buying of toilet roll and anti-bacterial hand gel, he has developed a range of designs that experiment with/occupy outdoor ad spaces and product packaging.
Yellow Broom are creators of handcrafted utilitarian lighting and product design. A collaboration between Edinburgh College of Art graduates, Clare Waddell & Dave Robson, and based in the Cairngorms, their products are created by hand, working with traditional steam bending techniques & modern construction methods.

Finlay Rintoul 3 D Design BA (Hons)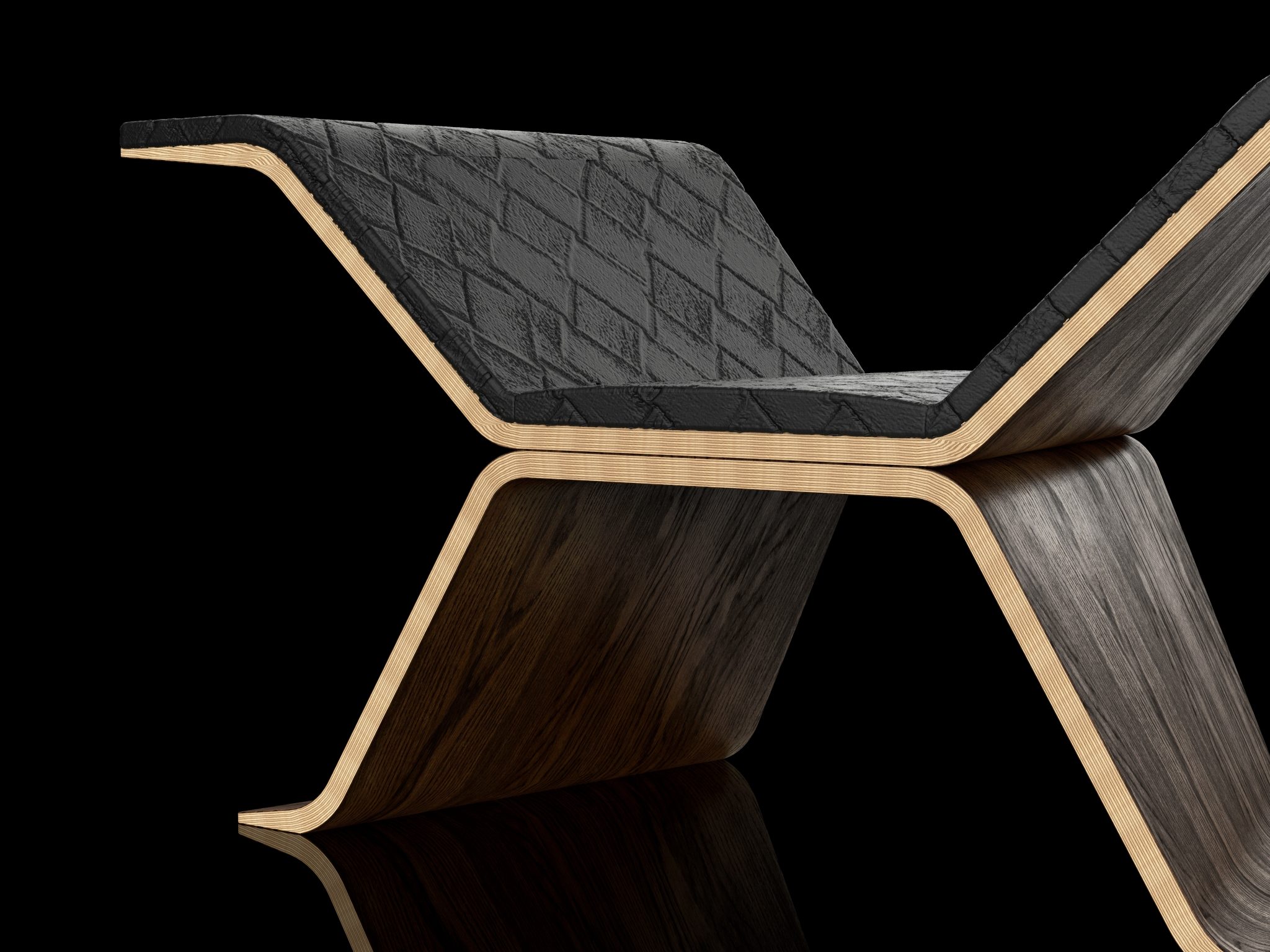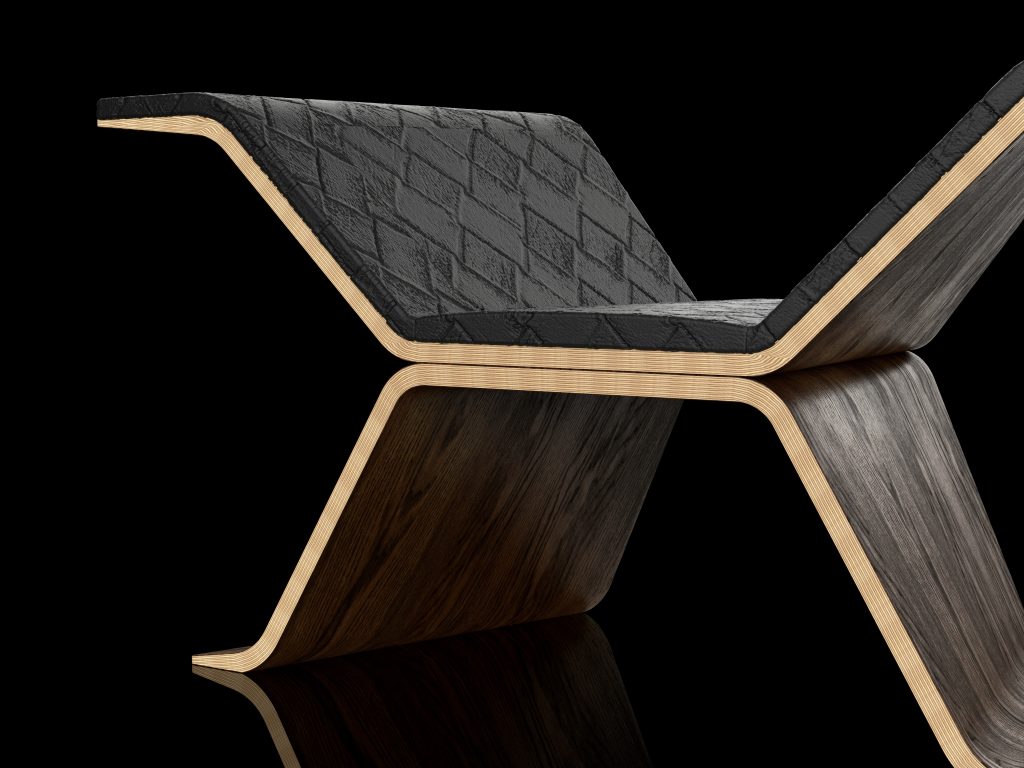 Our first choice is Bottega Veneta maisonette MMXX by Finlay Rintoul. We were immediately attracted to this piece for its simplicity: BV ONE is an attractive functional design and agreeably stakes claim to being the beginning of a new era for this classy fashion house, currently advancing into creating a luxury home collection. Rintoul's work has a modern fresh approach very much in keeping with the fashion brand's recognisable classy high end style. This work in our opinion, could easily be a future design classic. BV ONE is particularly reminiscent of Paul T Frankl's 1925 stool and Sori Yanagi's Butterfly stool of 1956. We believe that Rintoul's new design has a unique quality, visually its sweeping lines and angled wings that give it a throne-like feel. This statement piece and its strength of symmetry gives an almost Georgian quality, mixed with its modern minimal bentwood design – it's delight to the eye.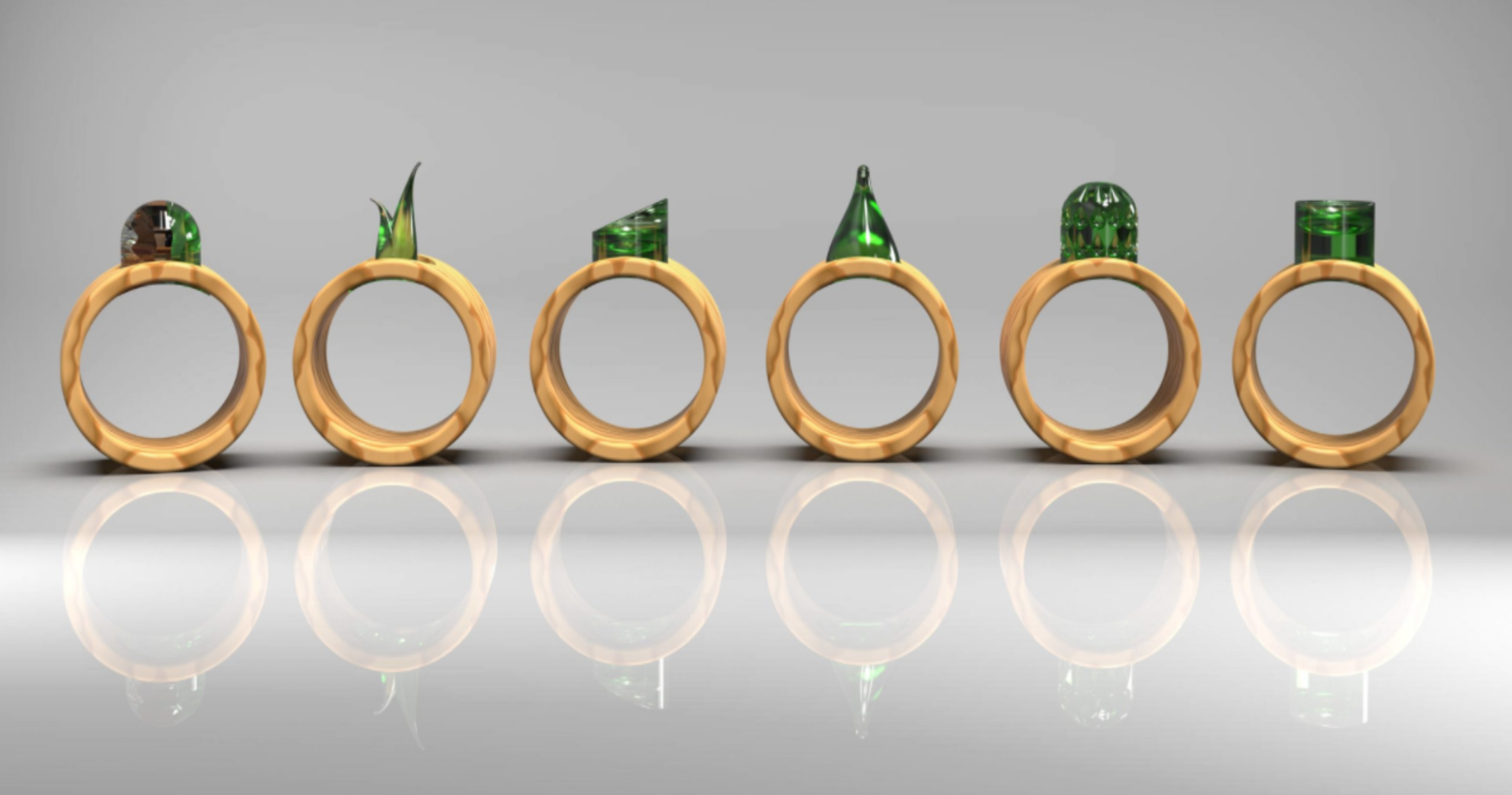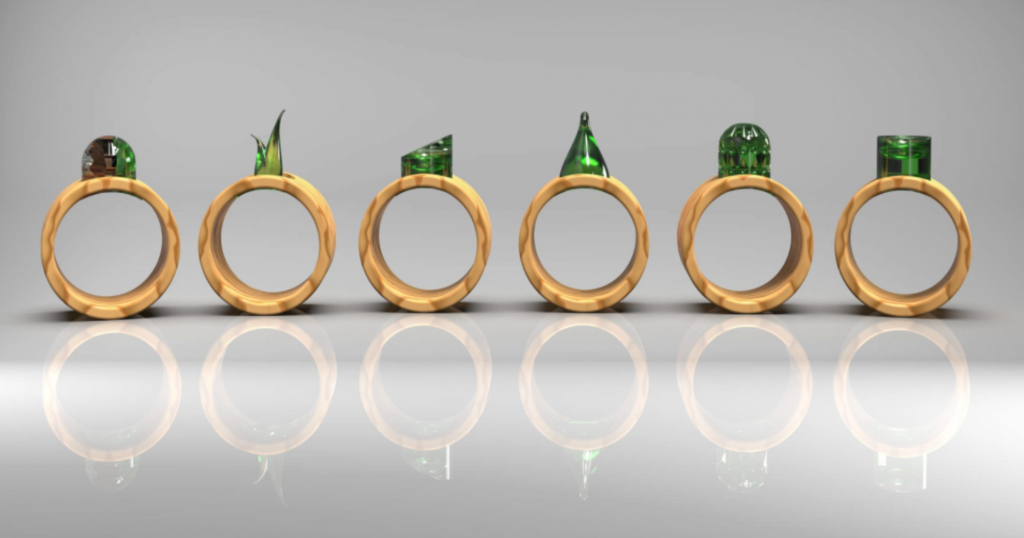 Laura Nicholson strikes a chord with Yellow Broom with her contribution to raising awareness of the importance of sustainable materials within design. Using nature as inspiration and recycled materials with a simple yet powerful design led approach is a hugely attractive to us as contemporary designers. We particularly like the way the found glass is shaped, dressed and housed within its simple wooden base, its ability to be held in place with the shape of the wood and the wearers finger as is shown beautifully in the 3D moving image in her virtual degree show. Nicholson's elegantly shaped glass ring are reminiscent of Murano's 1950s classic glassware. The contrast between the faux emerald green precious gem-like quality of the reused glass with the humble organic nature of the wood makes for a classy design that and a careful consideration of materials. This ring is a perfect example and visual statement of a successful piece of thoughtful utilitarian jewellery.
Thomas McKay Communication Design BA (Hons)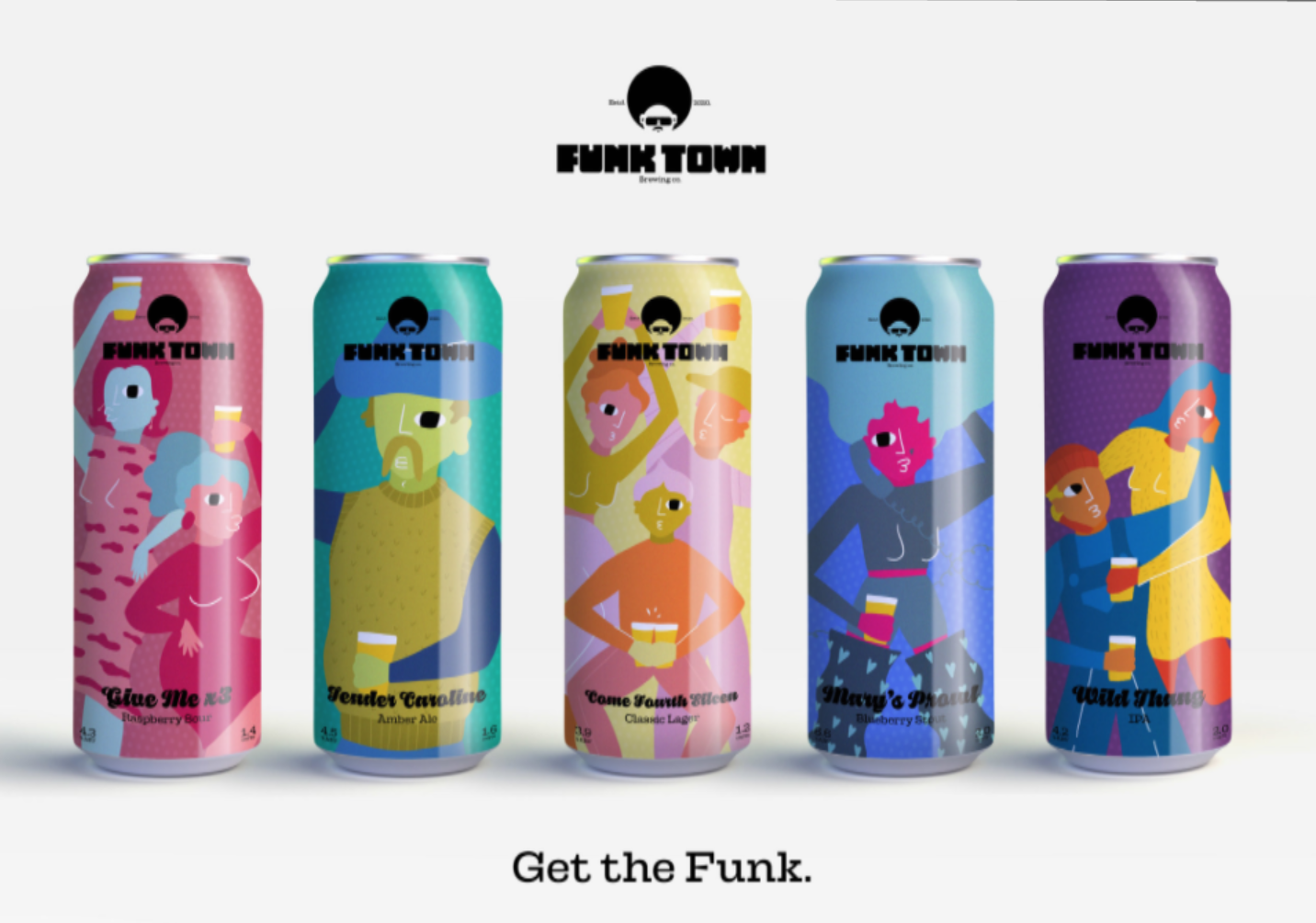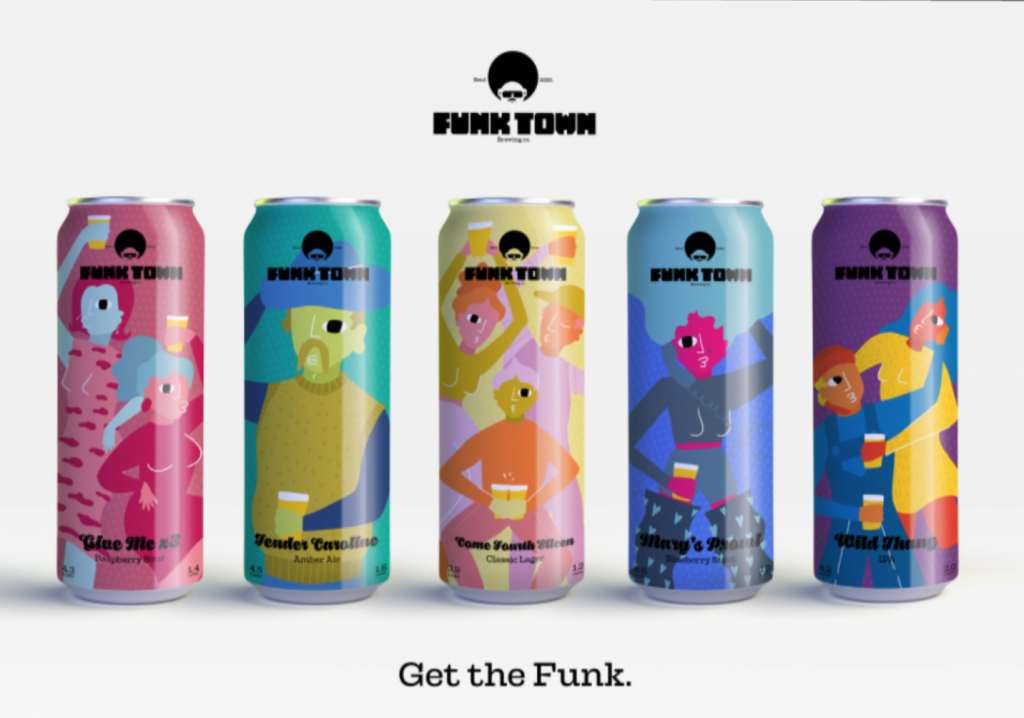 We selected Thomas McKay initially for his use and application of colour and a unique style which depicts a bouncy positive reflection upon everyday life. Influences from the 1980s colour palette are evident with one piece in particular, we feel inspired by the album covers of the late 70s British rock bank, XTC. This style and approach to commercial design marked the beginning of a new wave and the dawn of the 80s. McKay taps well into this successfully merging the eras, the strength of his style lends itself well to contemporary commercial art applications. Mckay's tin cans drew us in immediately: the combination of colour, humour and the individual illustrative quality attract the eye. The healthier Scotland Campaign gives a clean concise message to the viewer depicting a great sense of movement and fluidity, the message of hope is delivered with an attractive font and very en pointe colour palette.