Stacey Hunter talks to USA collaborators and founders of Secret Identity Projects, Kerianne Quick and Jess Tolbert, about Passenger, a mobile exhibition of work by 10 jewellery artists, designers and makers that took place in March as part of Munich Jewellery Week, just days before lockdown
As a creative community we are all thinking about how the future will look, so it is timely to review a project that broke free of the white cube gallery format. Bringing fresh perspectives to the world of jewellery design, Passenger is original, performative, poetic and affecting. It offers fresh inspiration for more hopeful futures in the sphere of exhibition making.
On a bright March morning in Munich, curators and designers Kerianne Quick and Jess Tolbert, hired a sparkly navy 9 seater people-carrier to act as their mobile gallery. Emblazoned with vinyl decals the van offered a 'concierge service' for audiences with Keri and Jess – both wearing navy boiler suits – taking turns to drive and narrate passages written by the artists. Presented in cardboard book form, perfectly cut silhouettes became nests for 10 pieces of jewellery that explored the body, memory, trauma, love and fantasy.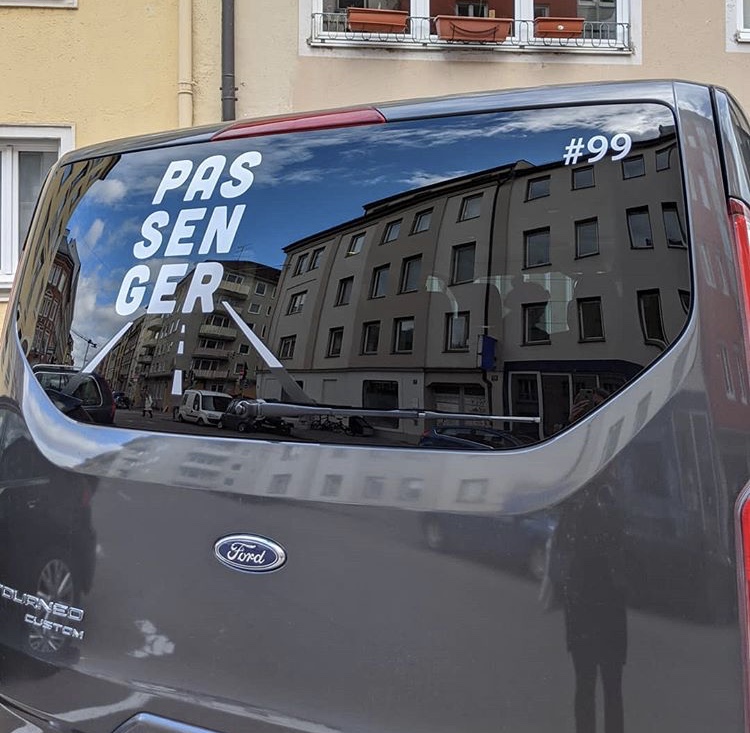 Stacey I was lucky to see Passenger during MJW and it gave me a real insight into your ongoing collaborative project, Secret Identity Projects. There is so much that is important about your approach, especially in the circumstances we find ourselves in now. All the artists; Cassandra Adame; Haydee Alonso; Jessica Andersen; Ale Carrillo-Estrada; Alexandra Perez Demma; Maru Lopez; Nance Rodriguez and Leslie Shershow together with you both, live and work in the borderlands of the US/Mexico Southwest, either in El Paso, Texas / Ciudad Juarez, Chihuahua or San Diego, California / Tijuana, Baja California. How did this specific geography inform Passenger?
Keri The experience of living and working at the border is portrayed one way in the media, but in reality it is so much more than that. As one of our artists, Haydee Alonso, put it 'borders are not the most comfortable places to be in, but they are often where the most interesting things happen'. In this part of the world we spend a significant amount of time in our cars – traversing the landscape, crossing thresholds between cities, countries, and cultures. But none of these delineations are absolute or even real. The reality of the border is blurry, even messy sometimes; painful and beautiful; totally permeable for some and a blank spot for others. Passenger represents the physical reality of being conveyed but it's also a metaphor for what we witness when we are along for a ride.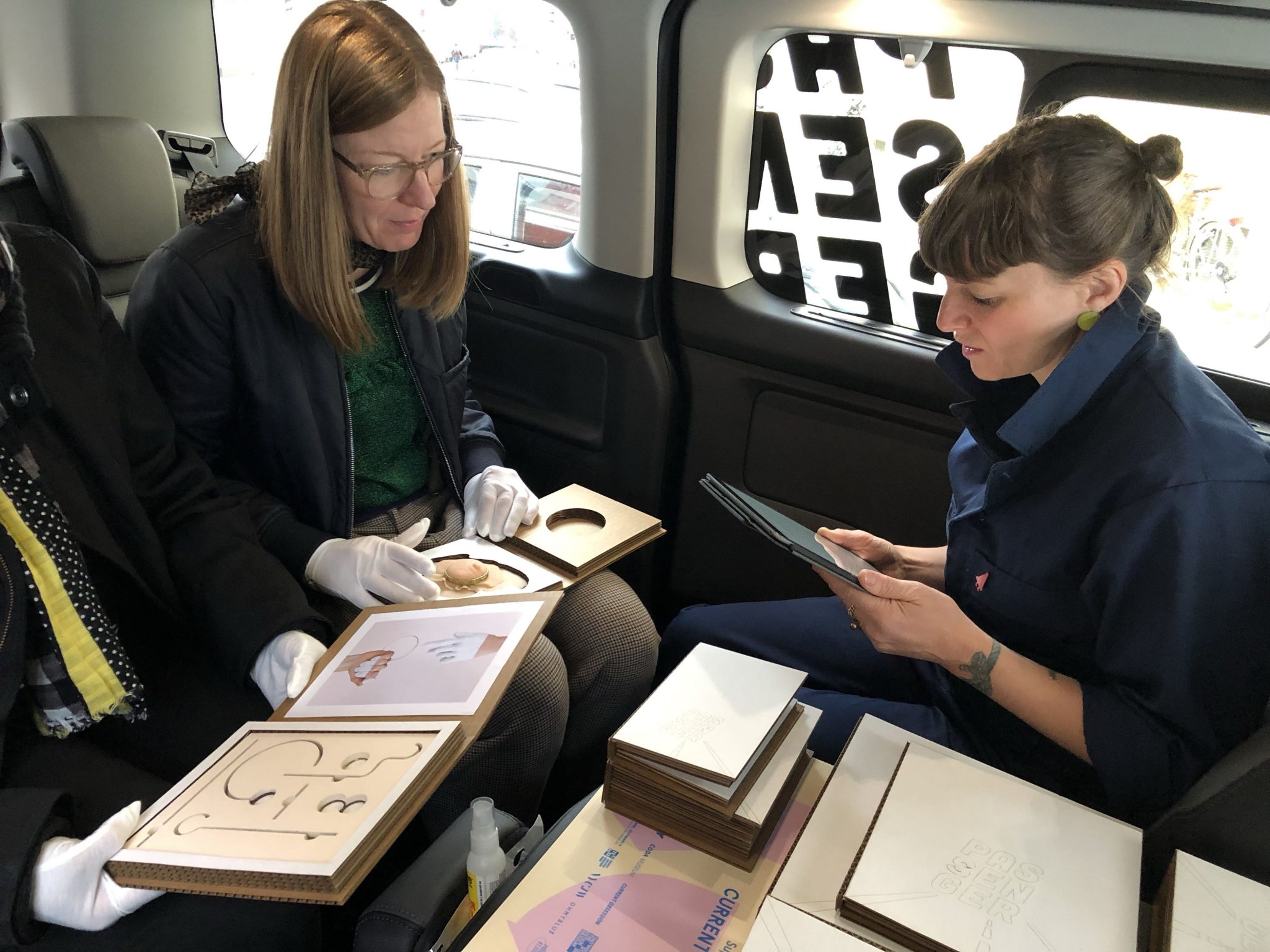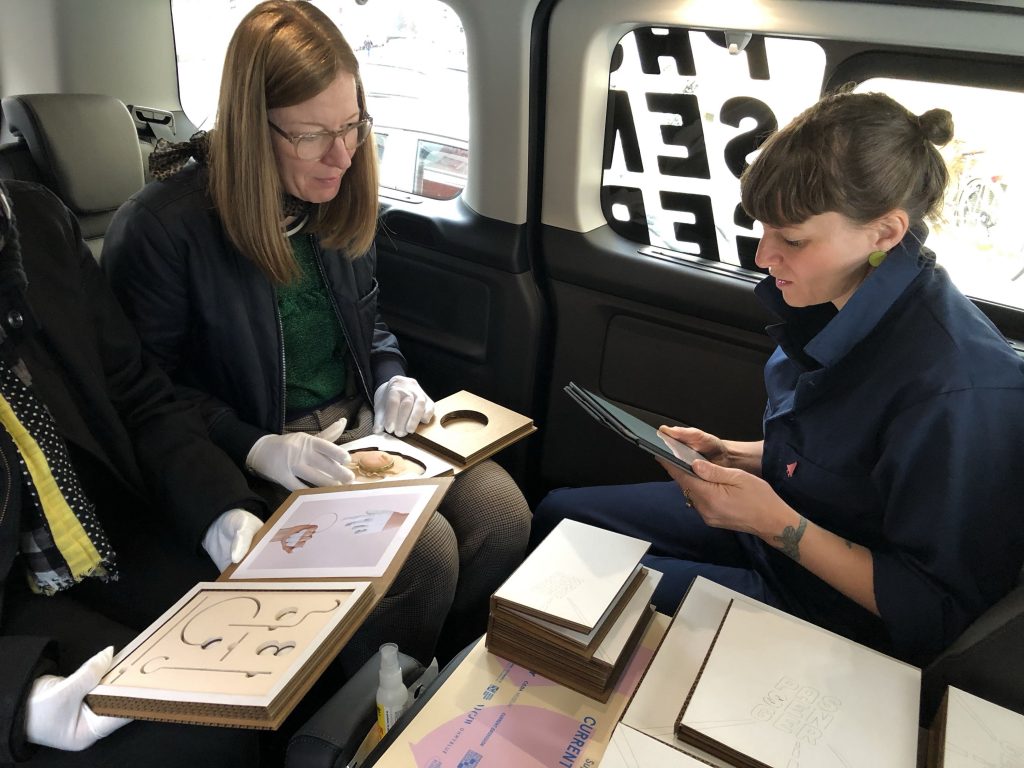 Jess Think about what you do when you ride in a car or bus. You might be the navigator, the DJ, the snack curator. You don't have to pay attention to the road, so you get to look at the space you traverse. Read signs, look up trivialities on the web, come up with ridiculous places to stop – like the many roadside attractions in the USA. Passenger is a space of contemplation. Even a dreamspace. For Passenger we selected artists and works that bear witness. Watching from the window – pointing out the view; reflecting, daydreaming.
Stacey Passenger was the only project from the US at MJW. Is it important to represent American work in Europe and is it deliberate strategy to stray from the traditional white cube gallery format?
Keri With Passenger we limited it to artists working in America to represent the US in a way it hadn't been before. There is traditionally very little American presence at MJW and often the theme tends to stop at 'we're American'. Both of our practices are research driven and pay attention to the agency of objects. We wanted to prove a theory – that there is a movement in US contemporary jewellery that hinges on where materials come from; how objects and materials have agency and are transformed and connected. That led directly to our first exhibition as Secret Identity Projects, Duality of Presence.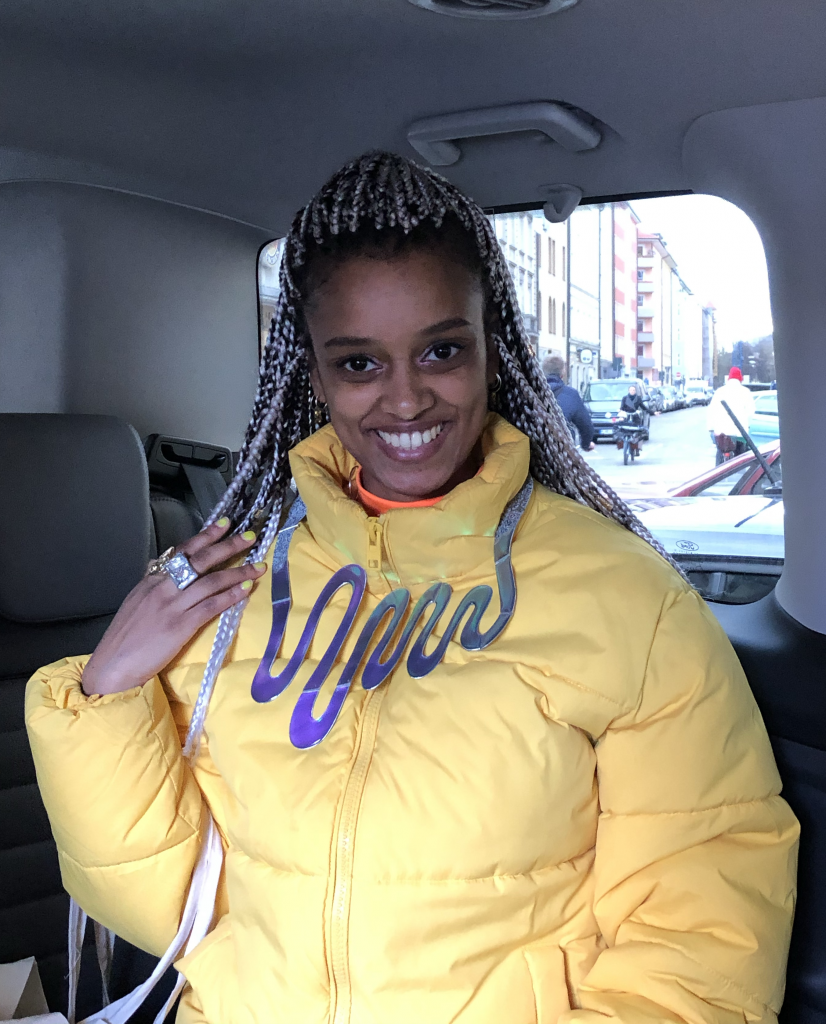 The legacy of American studio craft is that it's narrative and I think that there's some bias against that in Europe. It's sort of looked down upon a little bit. This is a different type of narrative and type of storytelling. That's a thread that's continued through every project.
Jess It seems like there are American's in shows but not representation the way that there is for other countries. I hadn't been to MJW until we did Duality Of Presence in 2017 but I didn't think there was much that was conceptual. In some ways Passenger is proof that there are artists and curators who want to show their decision making.
Passenger relates to the mode of exhibiting, as well as the artists and their work. A passenger has a very different role than the driver, pilot, conductor, and we were interested in the idea of observation, navigation, experience, and limitation – related to artists who experience life and making in the borderlands of the US/Mexico.
Stacey Can you also tell me about the concept for the show – which I know was inspired by Cash Cab.
Jess We often play around with pop-up ideas for MJW – which tend to lean toward the weird. It's tough to plan an exhibition from halfway around the world. Cash Cab is an actual taxi in NYC that picks up unwitting contestants. When you get in, the cab lights up all crazy and the driver turns into a game show host where you win cash if you answer trivia questions correctly while you are driven to your destination. Chance and surprise is key. We love the idea that a similar set up could be applied to art viewing – where you are unexpectedly exposed to something. It's been a fantasy of ours to do a 'jewelry cab' exhibition not only for our own community but for the broader public.

Keri We see ourselves as jewellery mules for Passenger. The roaming part of the idea came first. We were talking about the possibility of a show that didn't need a physical space. In a mode where we could present the work as personal, literal, emotional, fantastical, hopeful, resentful, and challenging.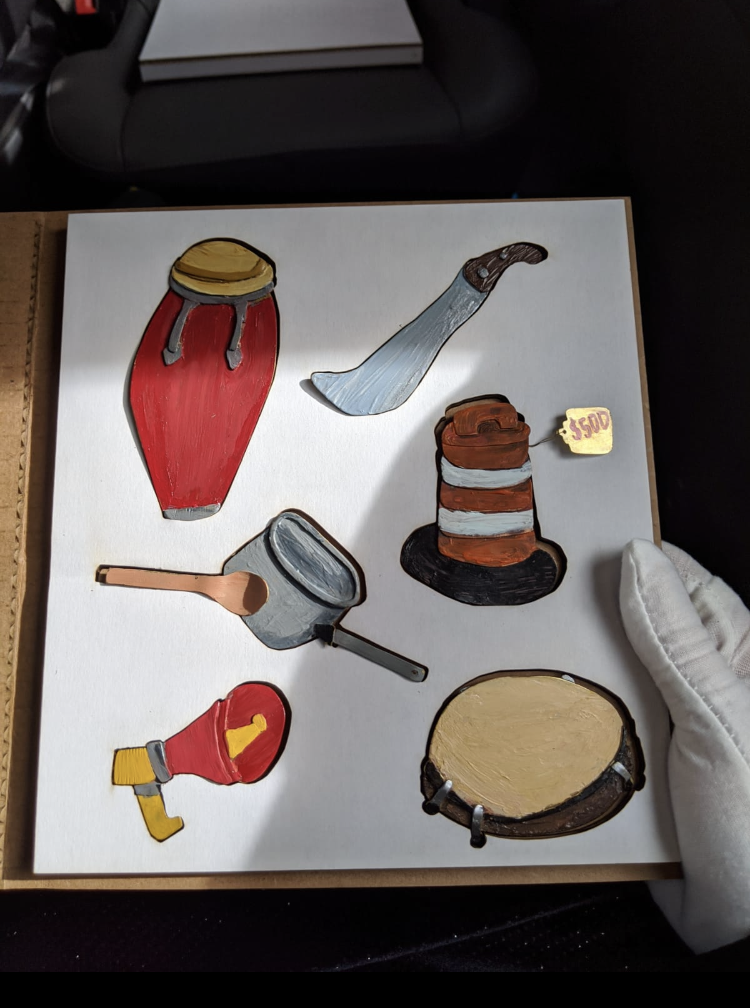 Jess As to the presentation, cardboard is inexpensive and recyclable. It meant the viewer could take out the jewellery and handle it – something you often don't get to do. It needed to be a clean and pedestrian material that's not too heavy and can fit in a roll along suitcase.
Keri Jess took photos of the work in El Paso and I photographed the San Diego pieces, then we created laser cut files that followed the silhouette for every piece so the work would fit in precisely. The white gloves are a non-verbal cue to put people in the state of mind that they are touching something that has value – you are allowed to handle it but carefully.
Stacey For such a fun and pop-culture concept I found it unexpectedly touching and affecting when you read the artists' text. It felt like an intimate piece of theatre. Did it surprise you how performative the Passenger became?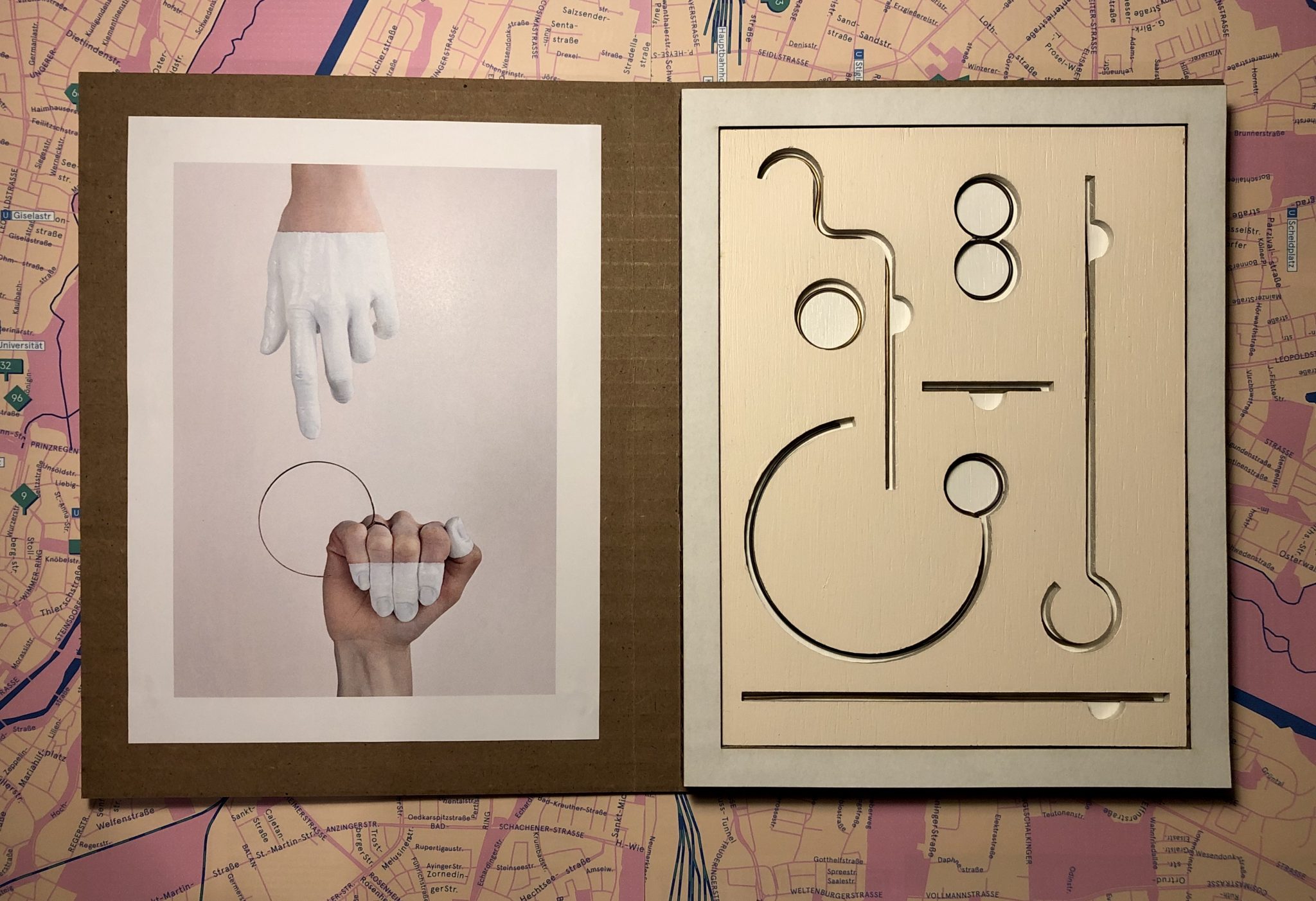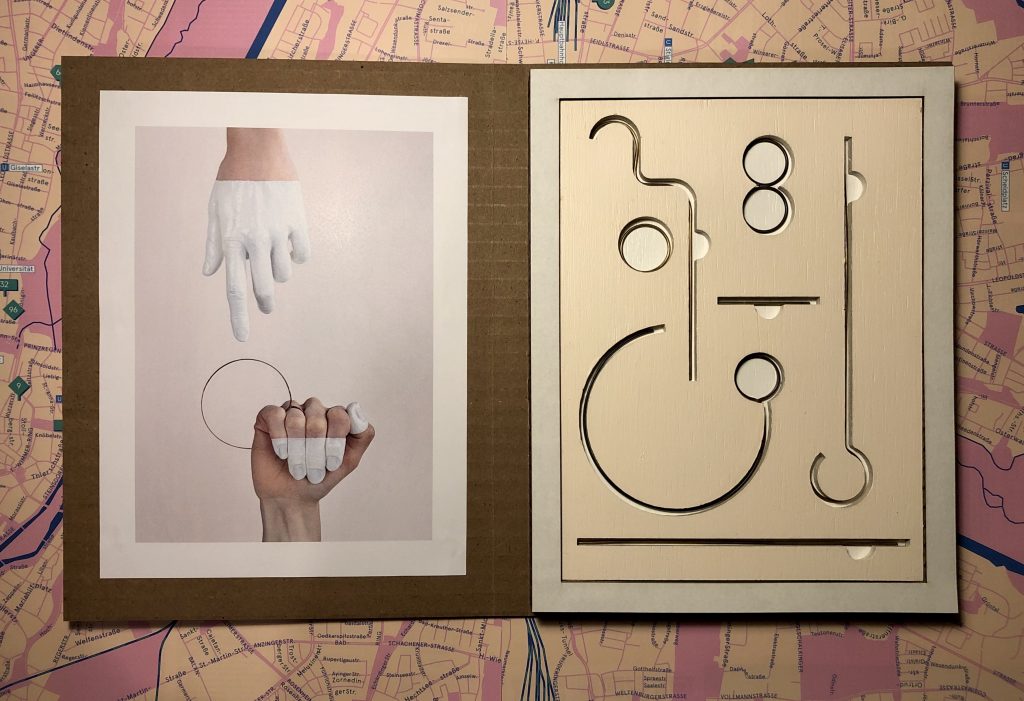 Keri Yes! When we thought more about conveyance and us being the tour guide, that's where the stories came in. The storytelling is not part of the way those artists normally work — with text and voice. But all of these objects have stories and because we had a captive audience and an intimate environment it felt right to approach it the way a curator gives a gallery tour.
Jess And on a road trip you also can create the experience – you're DJing for the car for example, and so we asked the artists to write something creative and poetic to help us communicate with our audiences. The writing is more of a statement of inspiration than a traditional artist statement. They were written with an awareness that they would be read out so that's where the theatre element comes in.
Keri And we primed the artists – I straight up told the San Diego artists it's not an artist statement – it's like a diary page. I did a tiny bit of editing but that part definitely evolved by itself – we knew we were getting into something performative.
Jess The first time we read them out we cried so we really tried to get it together… you can listen to us reading them out on our Instagram story highlights.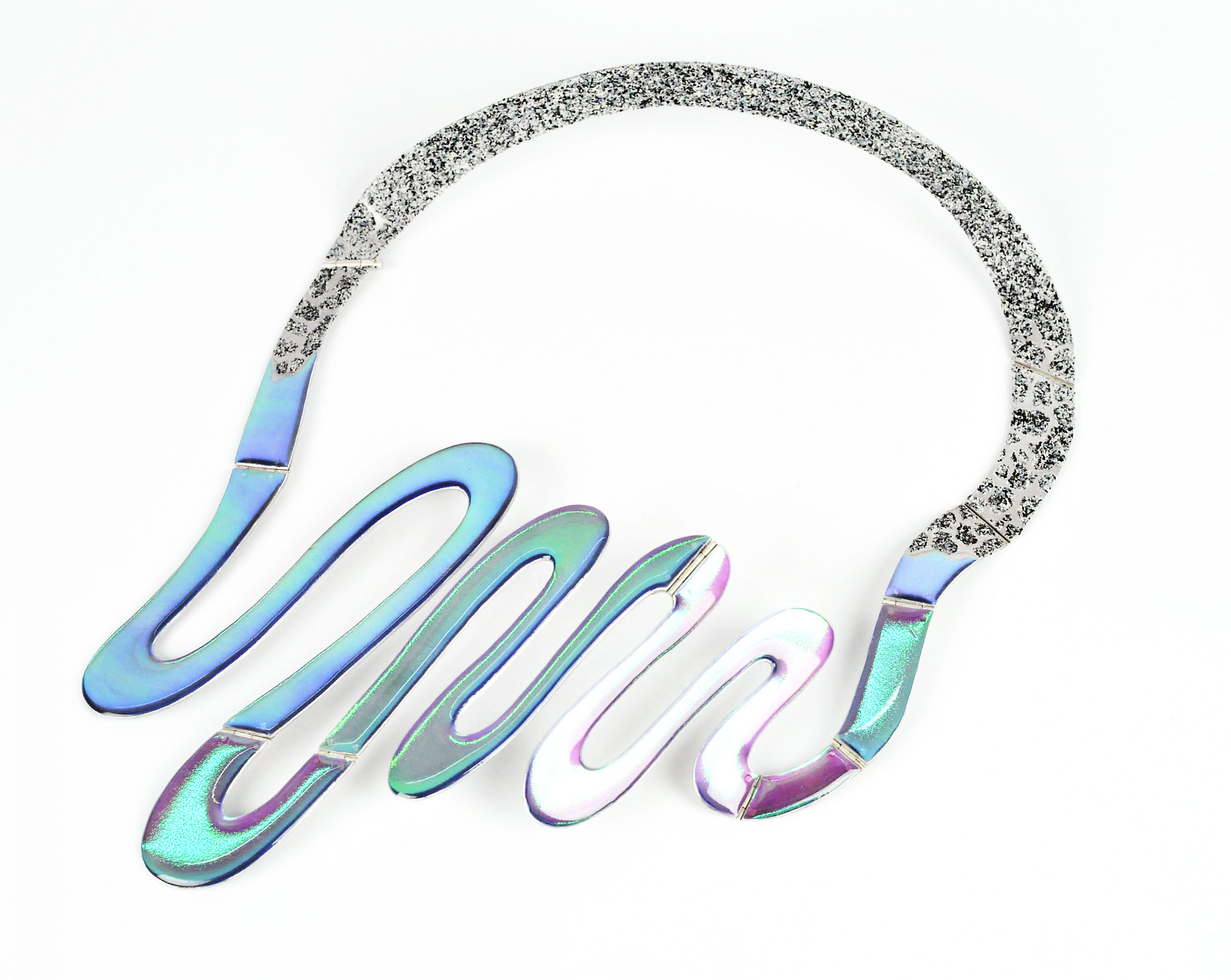 Extract of text written by Leslie Shershow to accompany her piece, Lazy River.

The lazy river winds through about half the park
Kids of all ages enjoy soaking up the sun while drifting at a snail's pace
You won't want to get out – trust me!

If I could ride the lazy river the rest of my life
I would
Floating at speeds ranging from 2 to 8 mph
Twisting through lush landscapes
I'd wind through the endless loop of Whistling Water Creek
Taking a slow ride all the way around the storm-tossed theme park of my existence

In addition to traditional amenities such as waterfalls and fountains,
It has water cannons for when you're ready to have a blast
Sights include a life-sized replica shipwreck and windmill
And two water slides for those who are at least 36 inches tall
Stacey So what motivated you to travel across the world to produce this very labour-intensive and emotional project together? It seems really important to you that audiences find the work accessible.
Jess It comes back to storytelling. Even if we're in a normal gallery we're not just standing there – we want to tell people about what they are looking at. To do justice and due diligence to make sure the artists' ideas are heard by the audience.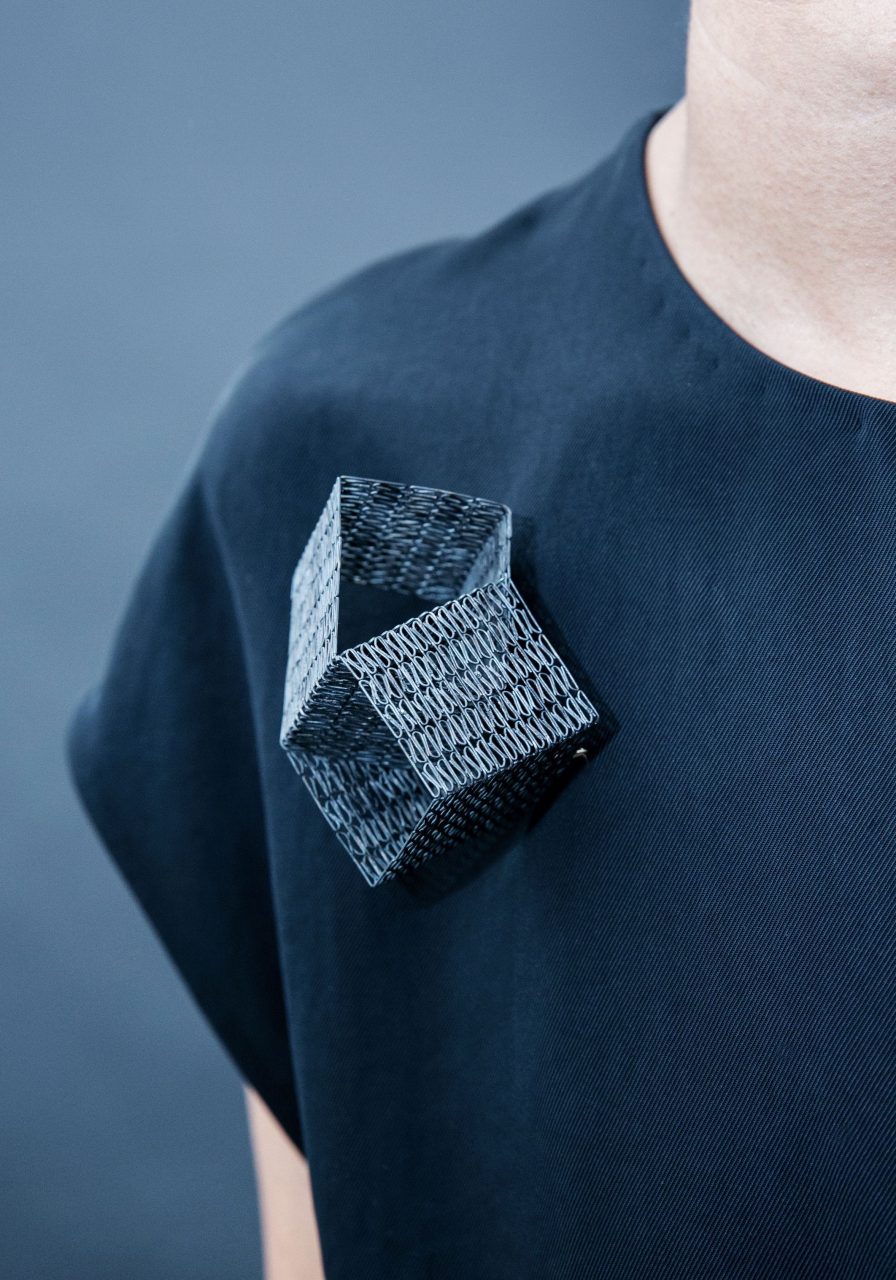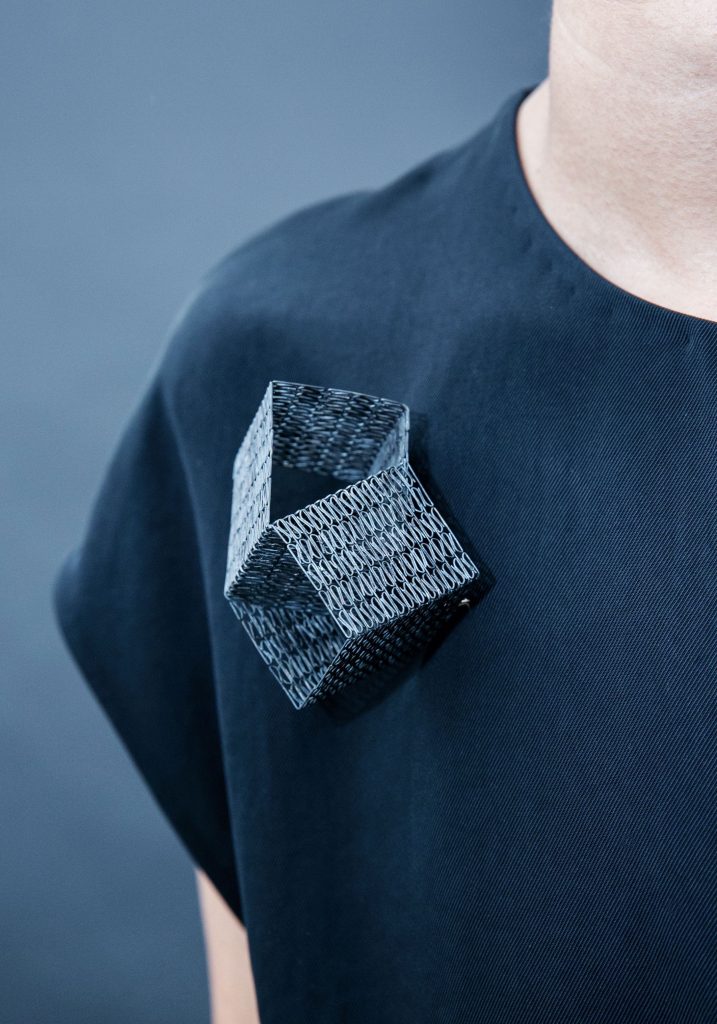 Keri One of the reasons we took Secret Identity Projects to Munich is because no one else is! The accessibility is partly stylistic, we are also educators, we're in the economy of knowledge and it's a big part of how we operate in the world as academics. There is a legacy of minimalism in terms of knowledge transfer on the continent (in making – not even curatorial) and this enduring idea that if you have to explain it, the work isn't good.
Jess Some people seem to like mystique. But it seems to me that if an artist or designer does a lot of research – like Keri's work with the Hudson River bricks – why not help the viewer to understand?
Keri Yes, so what we'd envisaged was that we'd be like a trade for audiences, you know, saving them time and giving them a chance to see more than they could on foot and to be able to spend more time with us. The situation has made us sensitive to surfaces and other bodies. I don't know that we could deliver the same kind of show.
Jess It was such an intimate experience – we were reassuring people that the gloves were there for their protection and to protect the work. We were definitely starting to be sensitized to what was going on, and our hands were bleeding from hand sanitiser.
Keri In pre vaccine time – our current era, it's a real issue. Jewellery is inherently performative and interactive. As curators and makers we don't believe that the white cube gallery serves the work. So maybe pre-vaccine we can't. But it's like the concept for the show in general. Putting a restriction on yourself in order to problem solve more efficiently. It could be really interesting to explore that further.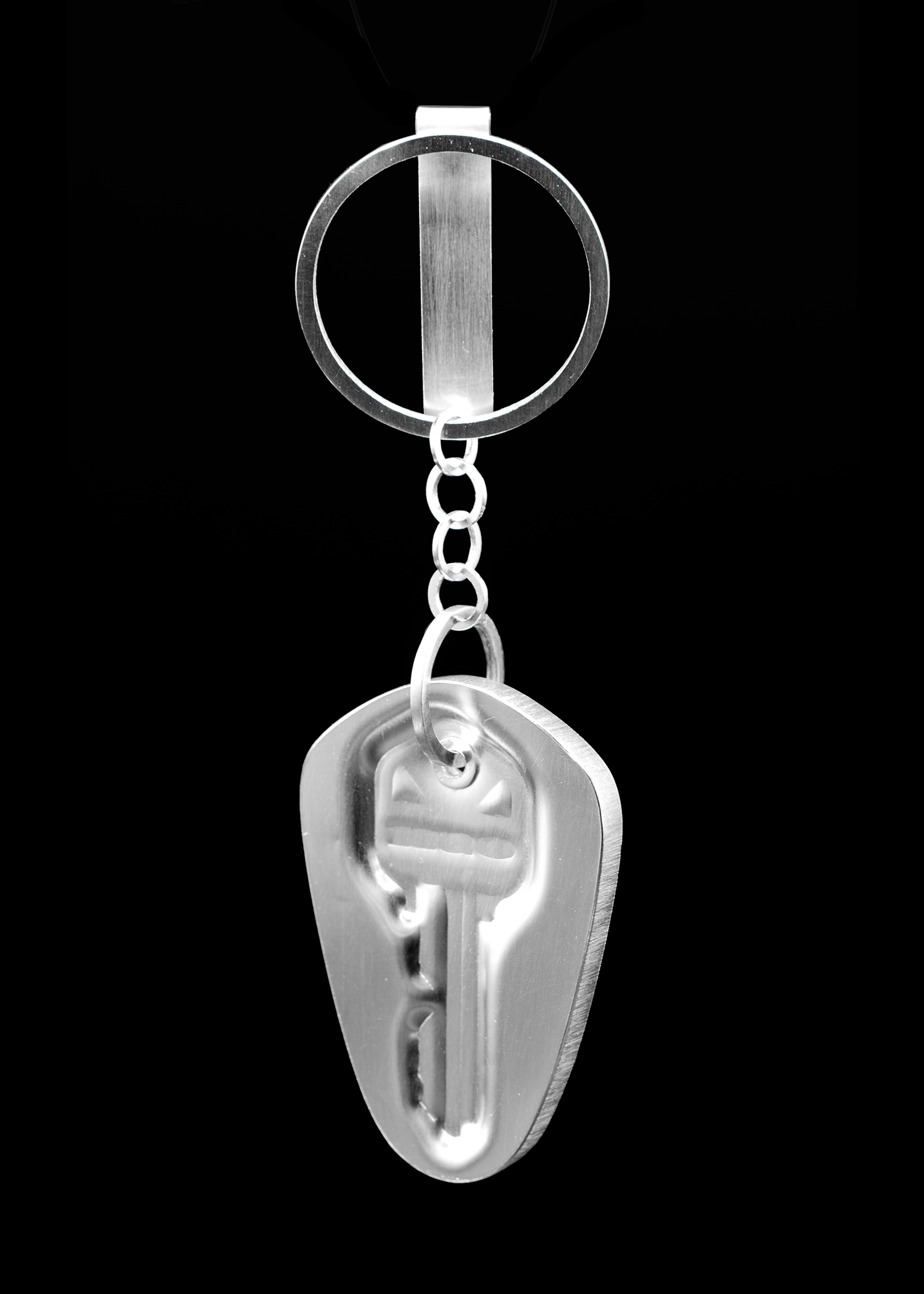 Jess We're already discussing an ice cream truck or a mobile cinema as a way to think about how you invite people to see a show rather than inviting them in as we did with Passenger. Visibility is important. Events like MJW are one of the few places where the history of our field is being documented. So, we want to bring the work of artists from the US Southwest/ Mexican border region to Europe and share the vibrant jewelry scene we are surrounded by with a wider audience.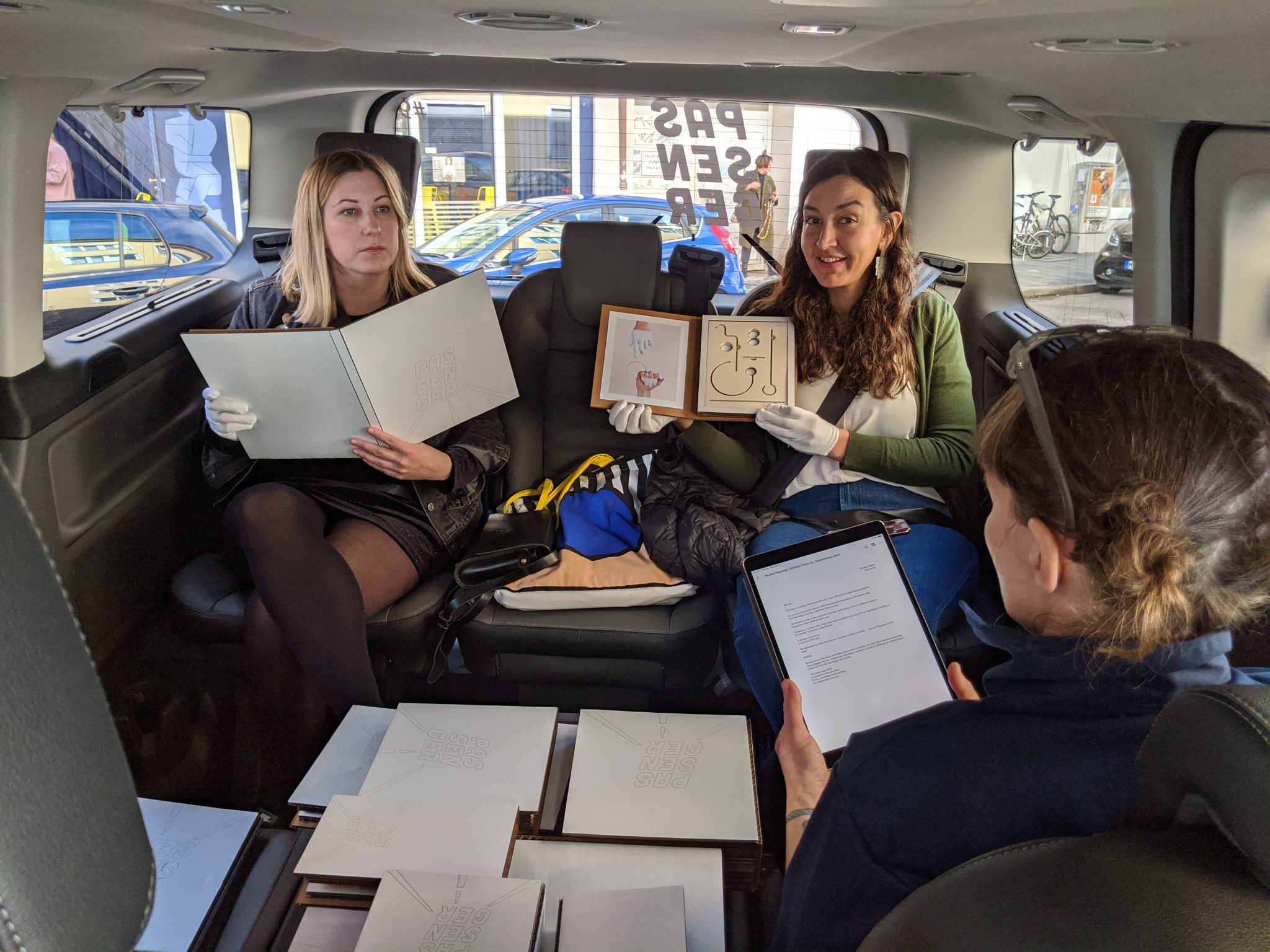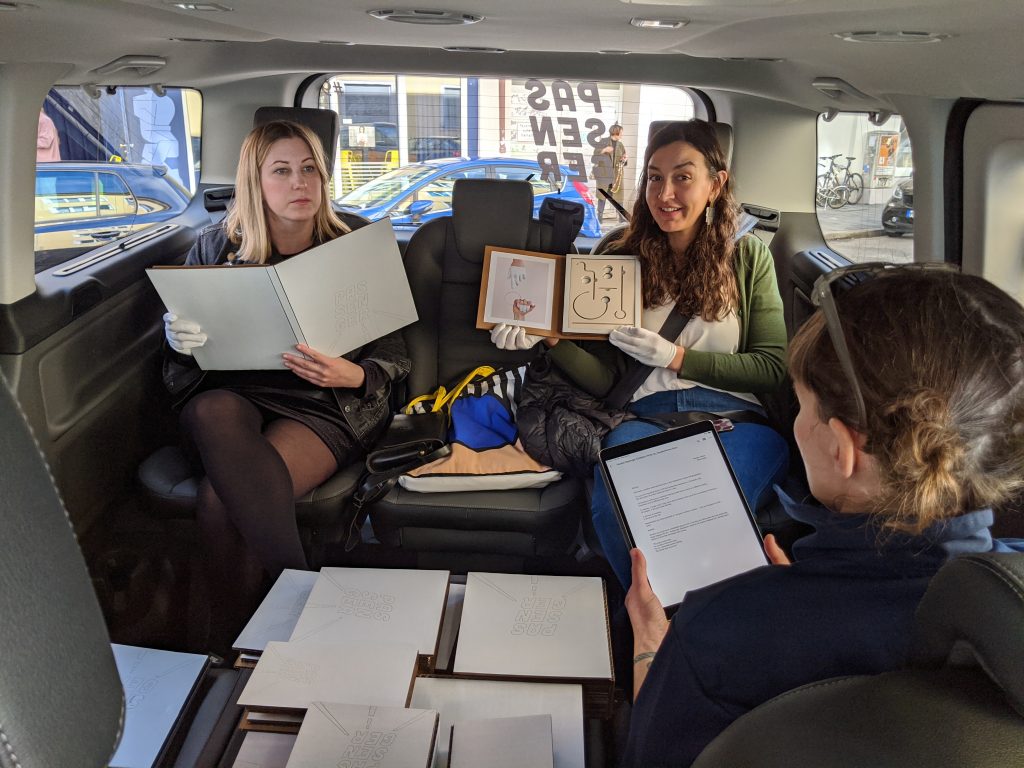 Kerianne Quick is an artist and Assistant Professor of Jewelry and Metalwork at San Diego State University. Her research has produced several bodies of material specific work considering subject matters that range from communal sheep farming practices in Orkney to the derelict brickyards of New York State's Hudson Valley. At the New Americans Museum, Kerianne investigated the role objects play during and after migration journeys in A Portrait of People in Motion (2019). In her own practice, Kerianne tells hidden stories through storytelling and object making – by considering source, conveyance, and material specificity. @materialsmithing
Jess Tolbert lives in El Paso, Texas where she is Assistant Professor of Art and Head of the Jewelry + Metals program at the University of Texas. Her research and studio practice explores and reconsiders the commonplace objects of everyday life and mass production, and the relationship between labour and the built environment. As well as her socially engaged projects such as Hello, My Name Is her contemporary practice has recently been recognised by The Loewe Craft Prize where she is one of 30 shortlisted artists for her piece 'Greater Than' – a brooch made from up-cycled staples that is a reflection on mass production. @jessietolb
Dr Stacey Hunter curates, writes and produces within a design context. She is committed to the development of contemporary design culture in Scotland and enlivening design and craft discourses. In 2015 she founded Local Heroes to present the work of outstanding designers working in Scotland. She collaborates with a diverse range of organisations from airports and art hubs to hotels, hospitals and business associations. Recent projects include The First Minister's Local Heroes Collection 2019 & Made in Glasgow to coincide with Berlin / Glasgow European Championships 2018. @stacey_hunter_edi