Studio Visits
Listen to Harry Morgan talk about working with glass & concrete. Hear from artists Laura Aldridge & James Rigler on their collaboration in design. Meet Rachel Adams & hear about her lighting project Urpflanze.
Head to the Devon studio of artist Tania Kovats, who shares insights into WELL, her drinking fountain commissioned by DES in 2019. Hear from Mirrl's Simon Harlow & Lewis Harley & their adventures in design & the joy of collaborating with London-based designer, Adam Nathaniel Furman.
Hear from Chalk Plaster & their explorations into colour pigment & oyster shells from their studio in Fife. Listen to Frances Priest discuss her ceramic work from her Edinburgh studio.
DES Debates
DES Debates offers rousing words on timely issues. Bringing together contemporary designers, energetic thinkers and a wide public audience, DES Debates are a celebration of conversation, discourse and discussion.
Launched in 2018, our inaugural Debates saw celebrated designer Max Lamb share his thoughts on materials, process and making with fellow designer, Geoff Mann, senior lecturer at Manchester School of Art. They were joined by podcaster Grant Gibson who discussed the Dutch design landscape with Annemartine van Kesteren, curator at Boijmans Museum, Rotterdam and designer & educator Ineke Hans.
DES Debates are led by Prof Chris Breward, Director of the National Museums Scotland. DES Debates are generously supported by the Embassy of the Netherlands, London.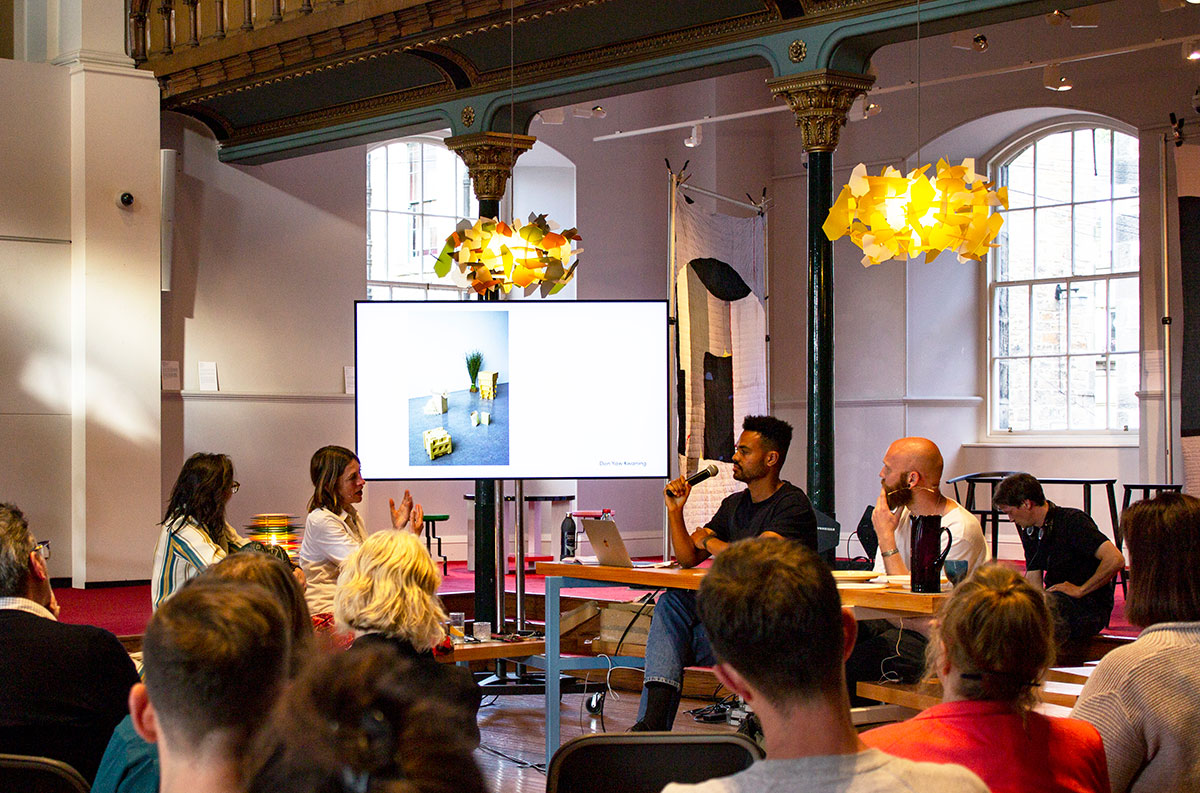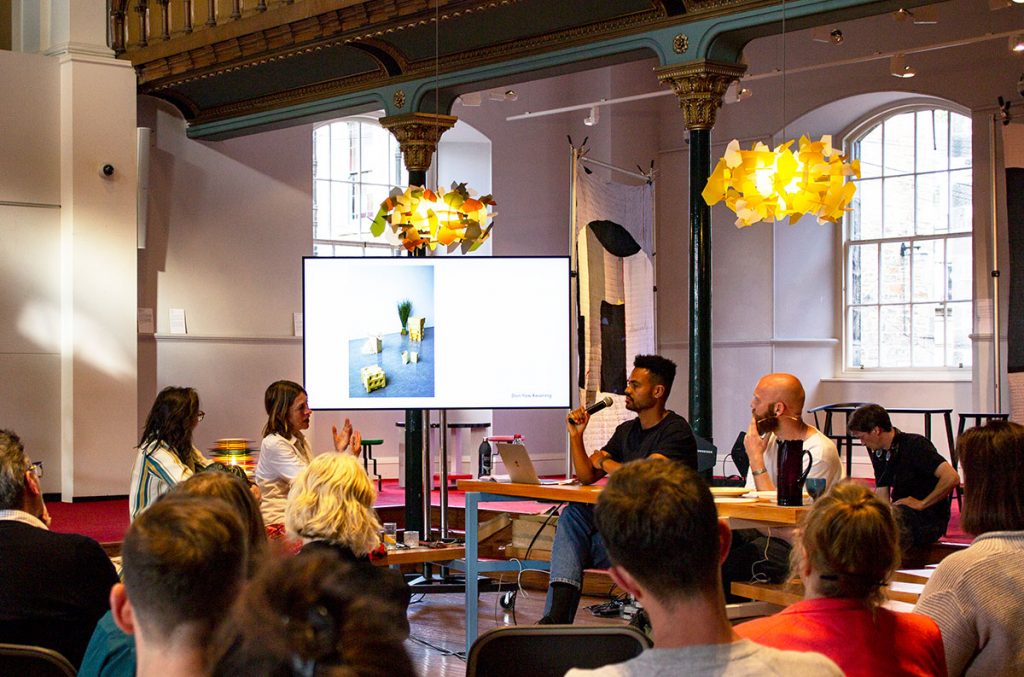 Design in the Public Realm
Tessa Lynch whose site-specific public sculpture, Turns provides informal seating and climbing opportunities at Collective on Calton Hill, Edinburgh; Frances Priest, whose Tiled Corridor was recently unveiled at The Royal Edinburgh Hospital along with Tania Kovats and James Rigler who were commissioned by DES to created prototype drinking fountains, discuss design, function and the public realm. Led by DES curator Susanna Beaumont.
Dutch Design Landscape
Designer Don Yaw Kwaning; Wendy Plomp, founder of design collective Dutch Invertuals; Irene Fortuyn head of Man + Leisure at Design Academy Eindhoven and architect designer, Robert van Middendorp discuss material innovation, sustainability and the Dutch design landscape. Led by DES curator Susanna Beaumont.
Design + Production
Adam Nathaniel Furman and Mirrl's Simon Harlow, who debuted their HK collection at DES 2019; Alice Jacobs of Flux Studio, Glasgow and Stockholm-based designer Nick Ross discuss design, collaboration and production. Led by Helen Voce, Glasgow-based design & craft curator, whose recent projects include Tanween Design Programme, Tashkeel, Dubai, Cove Park on Scotland's west coast and the Crafts Council.