Welcome to Design Exhibition Scotland
Celebrating exceptional objects & ideas for the everyday through an on-going programme of projects, commissions, conversations & an online journal, DES.
Join us online for Making Local, a conversation with Future Practical & Make Works Scotland on Thursday 26 May at 6.30pm, free book via Eventbrite.
Design for Our Times, our celebration of materials & experimentation is at V&A Dundee, until 19 June.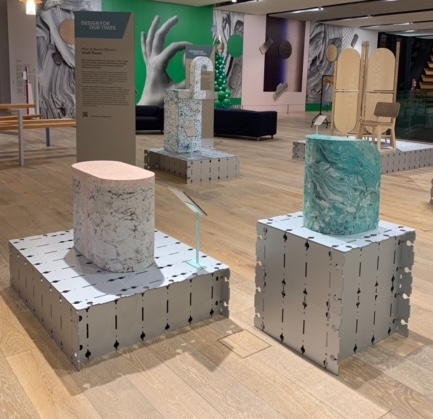 EXHIBITION
Celebrating material exploration & experimentation, our exhibition Design for Our Times is on at V&A Dundee until 19 June. Showcasing work by seven designers, artists & inventors from across Scotland, it rethinks materials & making.
Read on