In 'A Bench for The Universal Holding Device' Kate Morgan explores ideas of functionality, gesture, and the decorative. Integral to the bench is Morgan's 'Universal Holding Device'. Comprising two baton-like brass bars which can either sit in the aperture at the centre of the bench or be placed one at each end where they become functioning handles. The handles – brass was once the go-to material for furniture handles and door knobs – both signpost and invite potential sitters to engage in the physical act of picking up the bench and positioning where they wish.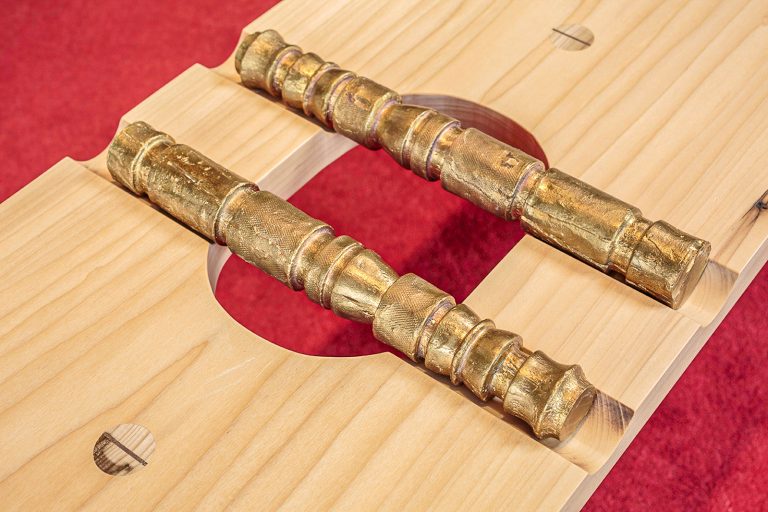 The work sets two paradoxical positions against one another; the tactile closeness of holding and handling an object, and the absurdity, in this context, of the necessity of a handle in the first place.

The Universal Holding Device is an ongoing project which began when Morgan was on residency at the Scottish Sculpture Workshop in 2017.

Supported by Glasgow Life through the Visual Artist and Craft Maker Awards, 2019.
Kate Morgan lives and works in Glasgow. Herpractice spans visual art, furniture making and writing. She graduated in 2016 with a BA (Hons, First) degree in Fine Art from The Glasgow School of Art where she also took part in an exchange programme with the Pratt Institute, New York. From 2017-18 she studied furniture making in Cumbria. Morgan's practice straddles functional and conceptual object making, where she employs and questions the techniques and specific language of traditional furniture making.