Architect and recently appointed President of the Royal Incorporation of Architects in Scotland (RIAS) Christina Gaiger, speaks to Andy Summers, co-founder of The Architecture Fringe.
What's the view from your window?
Today, I'm lucky enough to be able to see the beautiful autumnal colours across Carlops Hill, Mount Maw, Grain Heads and The Mount – four of the southern Pentland Hills from the wee Velux in my makeshift loft space study. I feel very privileged to have this view. Two years ago my partner and I swapped our tenement flat in Leith for village life and a 30 mile a day cycle commute (in normal circumstances) and haven't looked back. Recently we've seen more people in the village walking, cycling and exploring the Pentlands. It's lovely to see families connecting with their environment and the countryside closer to home.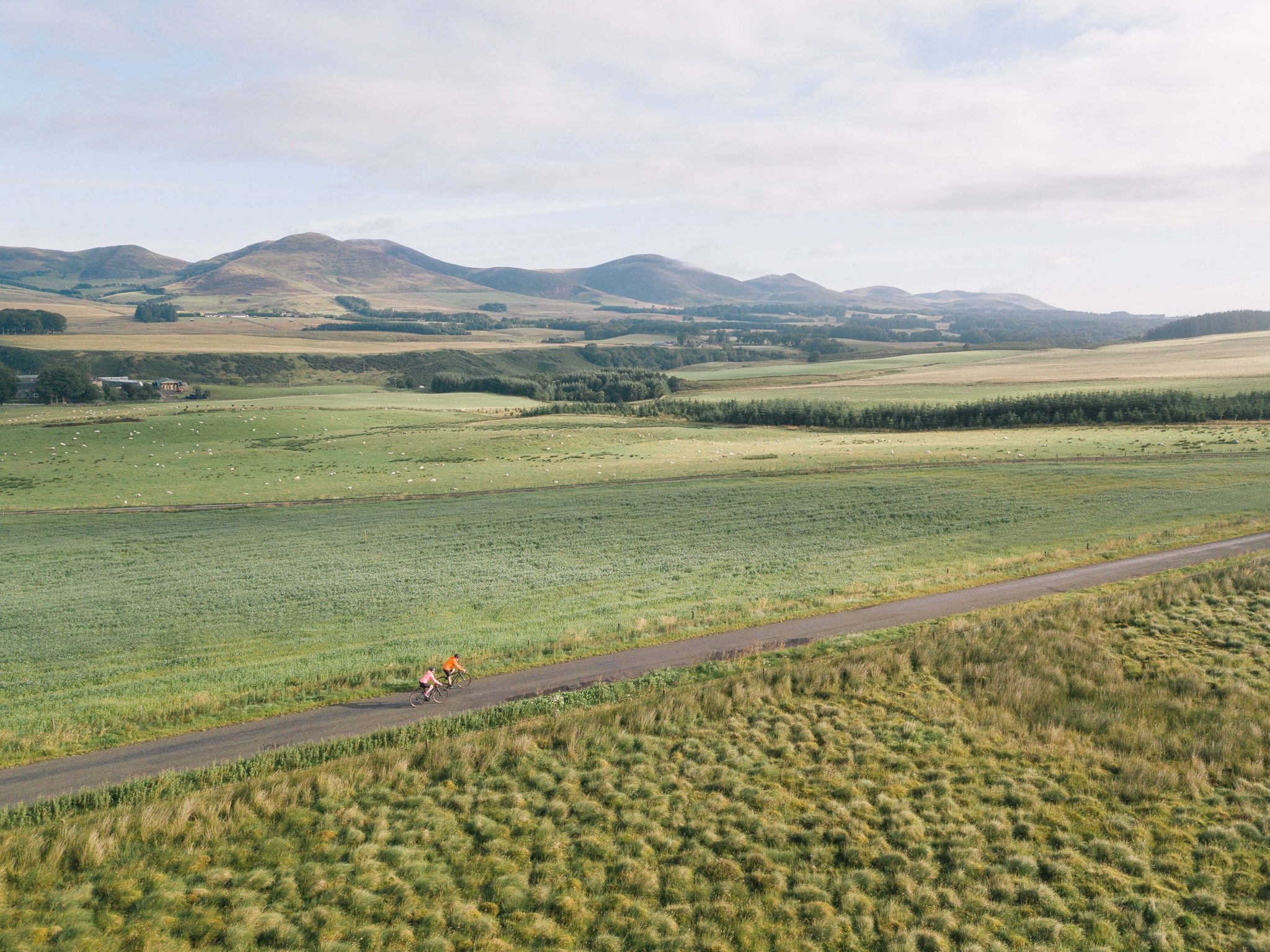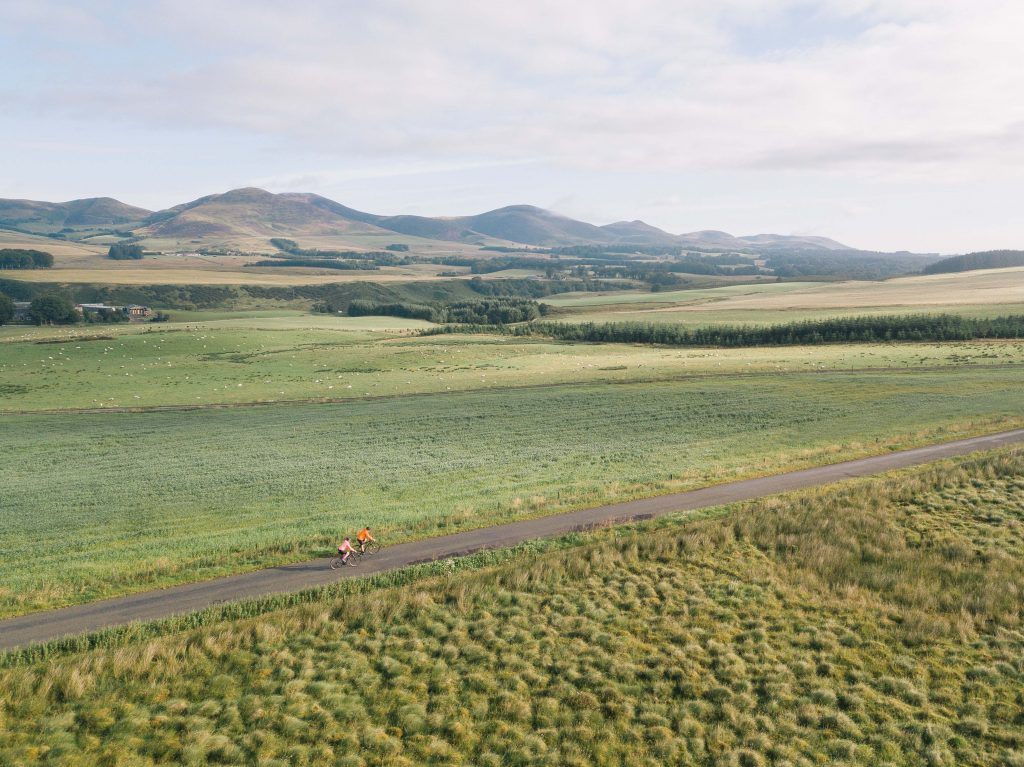 You've recently been elected as President of the Royal Incorporation of Architects in Scotland (RIAS) – congratulations! You are the youngest president in the history of the incorporation which was founded in 1916, and the second woman to hold the position. Can you share a little about your journey in getting to this point?
Thank you. I have been in the position now for three months and it still doesn't feel real if I'm honest, perhaps that's a sign of the times we are living in, but I also do sometimes wonder how I got to this point!
Taking a step back, the fact is I have been very fortunate to have had amazing support around me my whole life. From my parents to encouraging teachers, through to mentors who have inspired me to speak my mind, follow my passions and to never just accept things the way they are! In 2010 I graduated from my Master of Architecture degree at the University of Edinburgh straight into the recession. There were no positions available for a trainee architect at the time. I made ends meet doing freelance graphic and web work whilst searching for a job. After about six months I decided to send my portfolio to the top five firms in the world that I wanted to work for. Two weeks later I had an interview in Starbucks at the base of The Shard in London (still under construction at the time) with a partner from Renzo Piano Building Workshop. Two weeks after that I had moved to Paris to join a French team on a French project, without speaking a word of French! That experience made me realise anything is possible.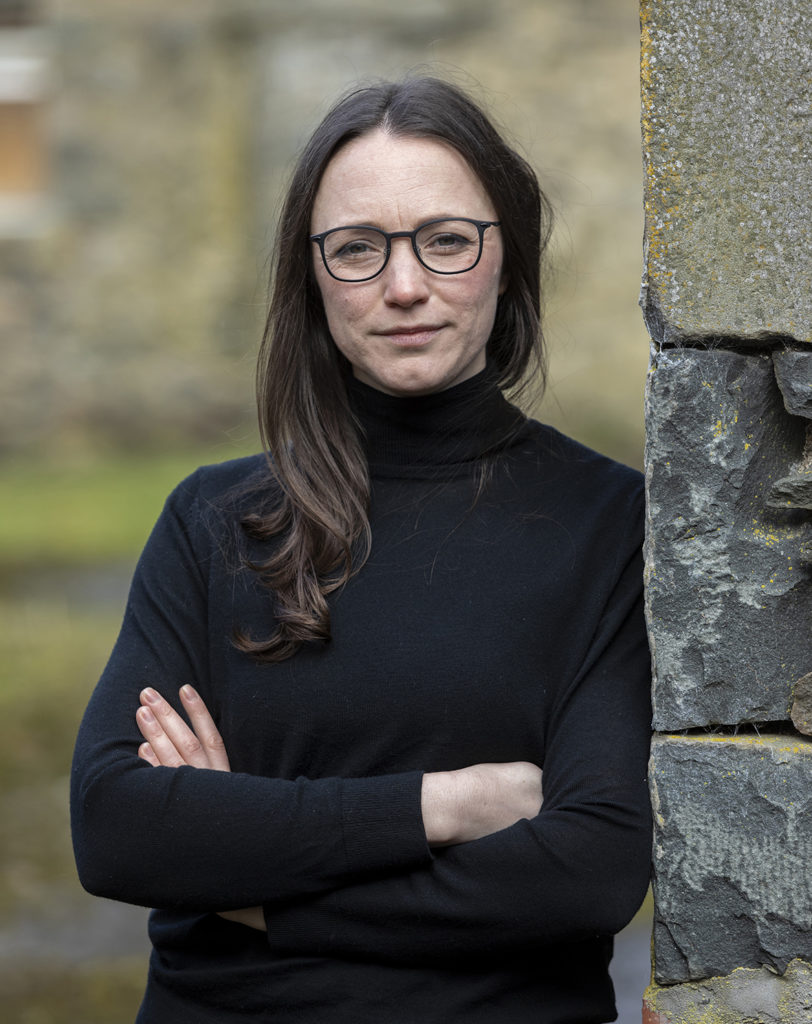 Architect Charles Holland's recent letter to young architects published in the Architectural Review noted that architecture was about buildings, and that it wasn't a good medium for commenting on other things. Others, myself included, think architecture is political and there's no getting around it. What are your thoughts on this?
Ok, great question, so let's pick this apart a little.
Firstly, what are buildings? From a historical perspective, they provide shelter for various needs… From a scientific perspective, they are a kit of parts, a structure, a series of interconnected and designed elements – metal, steel, slate, glass, concrete, stone etc… From a sociological perspective, they contribute to the primary 'physiological need' tier of Maslow's hierarchy and are an integral part of daily human life.
The latter makes buildings inherently political. It is their use, their impact on the everyday and their collective sculpting of the environment which puts them at the centre of society, making the built environment, architecture, a critical and a political matter.
The nuts and bolts from an environmental and climate emergency perspective, alongside the process, the procurement, the quality, and the economics surrounding their purpose, performance and impact are all politically important.
For example, the RIAS is involved in discussions with Scottish Government on a number of key issues at present, including how buildings are procured – the importance of quality over volume, lifetime costs (and carbon cost) over capital costs, the significance of healthy energy efficient homes and how crucial the built environment and our existing buildings are to Scotland's Net Zero targets.
Although I can perhaps understand why Charles Holland thinks that Architecture is not a good medium for commenting on other things. He also signs his letter 'an old architect' with his final point being 'don't listen to old people's advice'!
I have to say that I have loved reading the series of letters to a young architect by The Architecture Review and recently recited one by architecture critic Kate Wagner in a lecture to architecture students. Let's just say she has quite the opposite view to Charles Holland.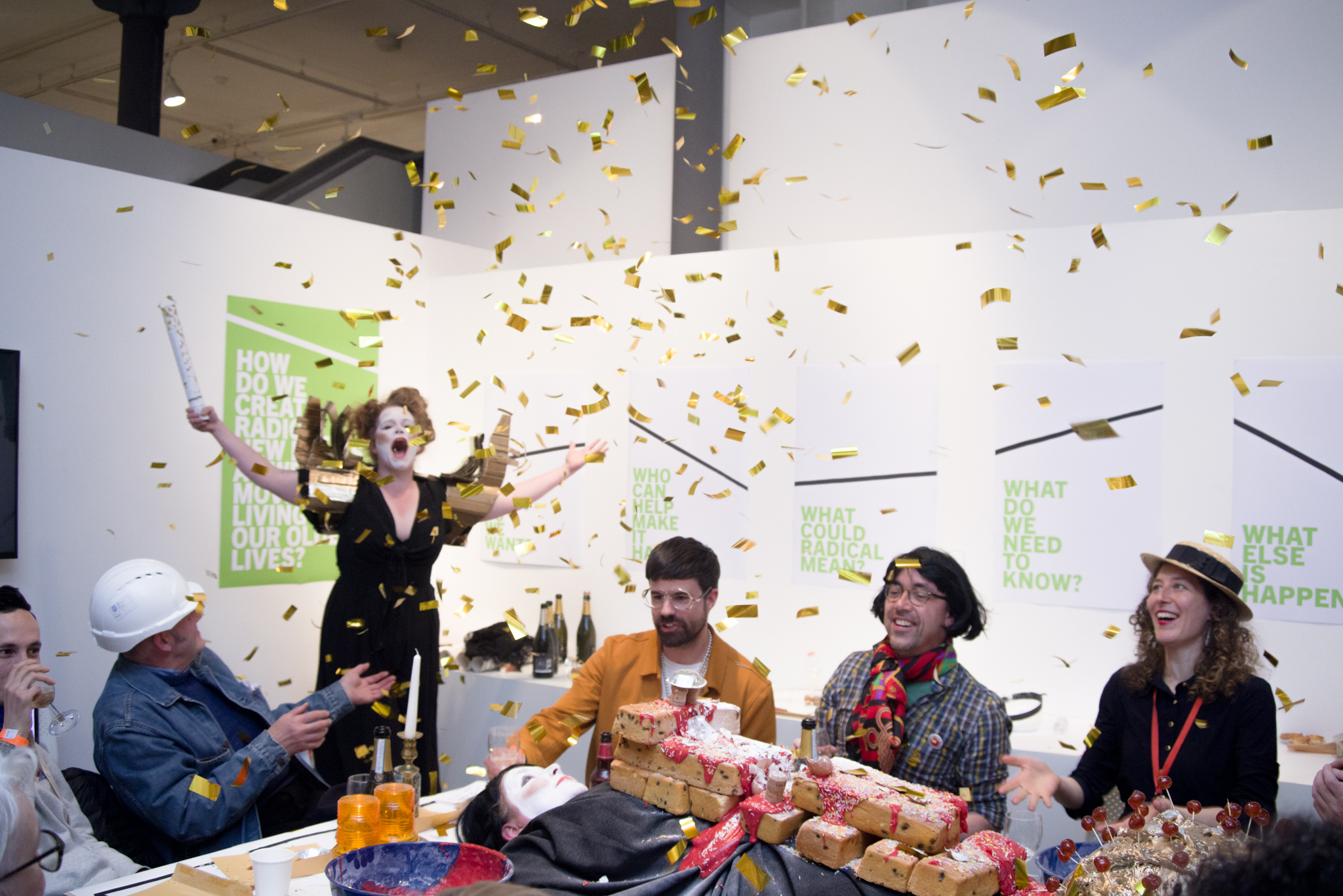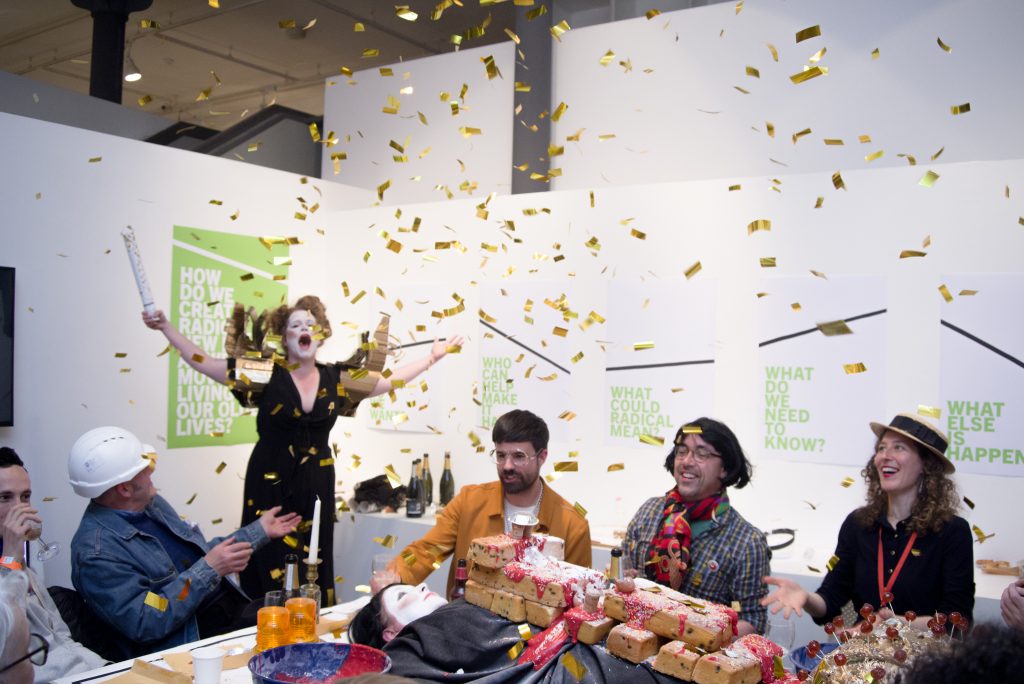 In Scotland we've seen a significant flourishing of active grassroots architectural culture in recent years. What do you think of the current scene, and what do we still need to work on and develop?
We have and it's fantastic! There is energy and critical thinking, with events, online dialogue, publications and exhibitions all drawing attention to different aspects of the profession, society and the built environment. The Architecture Fringe is a great example of this encouraging wider conversation about architecture and design in Scotland.
Some might say that this grassroots culture is a reaction to the well-established professional bodies not being dynamic or relevant. For me they should co-exist and go hand in hand. One should listen to and support the other, to broaden the dialogue, to be more representative, improve access to information and to openly educate across the board.
The RIAS for example cannot oversee and facilitate everything, it is a long-standing institution which is striving to be more flexible. As humans we all have different needs and experiences; grassroots culture often addresses and supports these needs providing networks and engagement. Therefore, we need to work on mutual support, to create an open and inclusive environment; expanding the possibilities.
The current autumn issue of the RIAS Quarterly magazine, kindly guest-edited by yourself and Scott McAulay from the Anthropocene Architecture School, looks to shine a light on examples of activism and grassroots architectural culture. Hopefully starting to bridge that gap.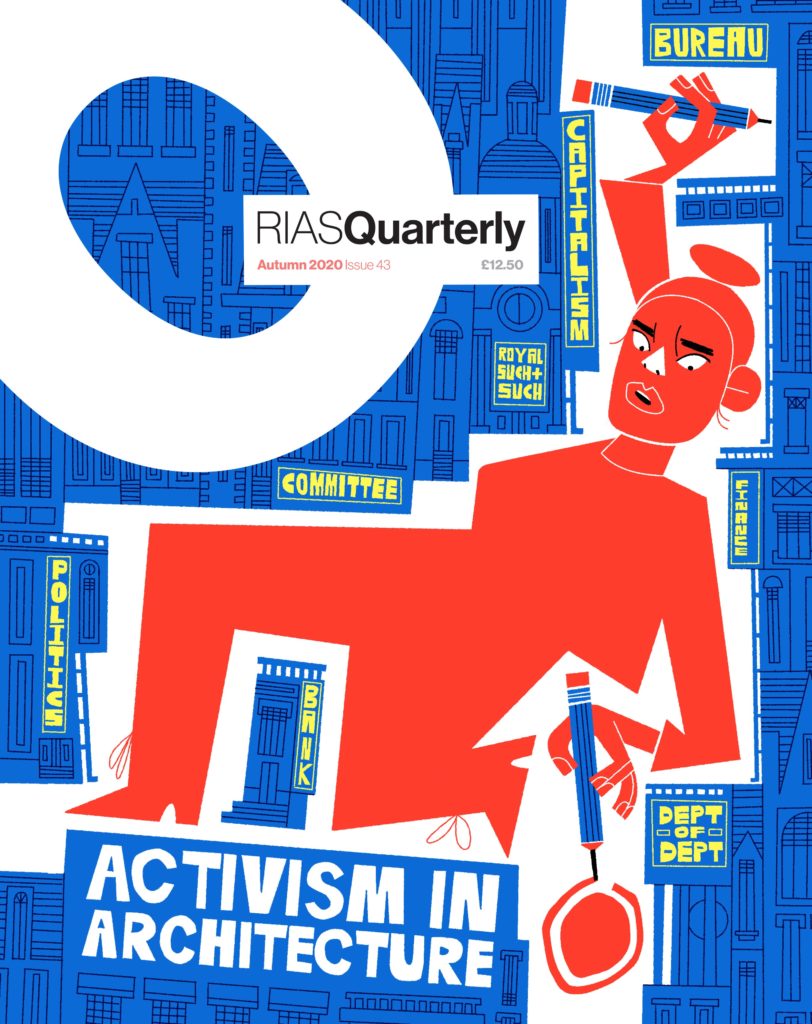 Many of us are working from home at the moment, and possibly for the foreseeable future. Of all the houses in the world, tell me about one of your architectural favourites. Then, describe your ideal home – a location, a form, an atmosphere.
2020 has been a tragic and strange year for everyone. The whole meaning and function of a house, a home has been turned on it's head, highlighting the need for everyone to have access to good quality housing.
One of my architectural favourites would have to be Louis I Kahn's Esherick House, finished in 1961 and located in Philadelphia. I have never been lucky enough to visit (yet), however, the immersion in the landscape and attention to detail is mesmerising. There is a beautifully crafted window seat on the first floor just in the tree canopy, where I'd love to sit with a cosy blanket a good book.
I should probably answer this question by saying a lovely cliff top villa, overlooking the ocean somewhere with a milder climate! However I'm really lucky to say that I think I live in my ideal home. Location wise I've always loved the outdoors and The Scottish Borders suits me perfectly. I also love older properties, the opportunity to look after them and bring them back to life. Our home is B-listed and in need of renovation! It has the character of an old stone cottage, but was refurbished in the early 1800's to introduce Georgian proportions. It has layers of history, narrative and intervention which are just a joy to live in, alongside a strong connection to the landscape. It's atmosphere is one to hunker down in, in winter, and one to open up in summer. If I can dream, ideally, I would love for it to become carbon neutral at some point in the future.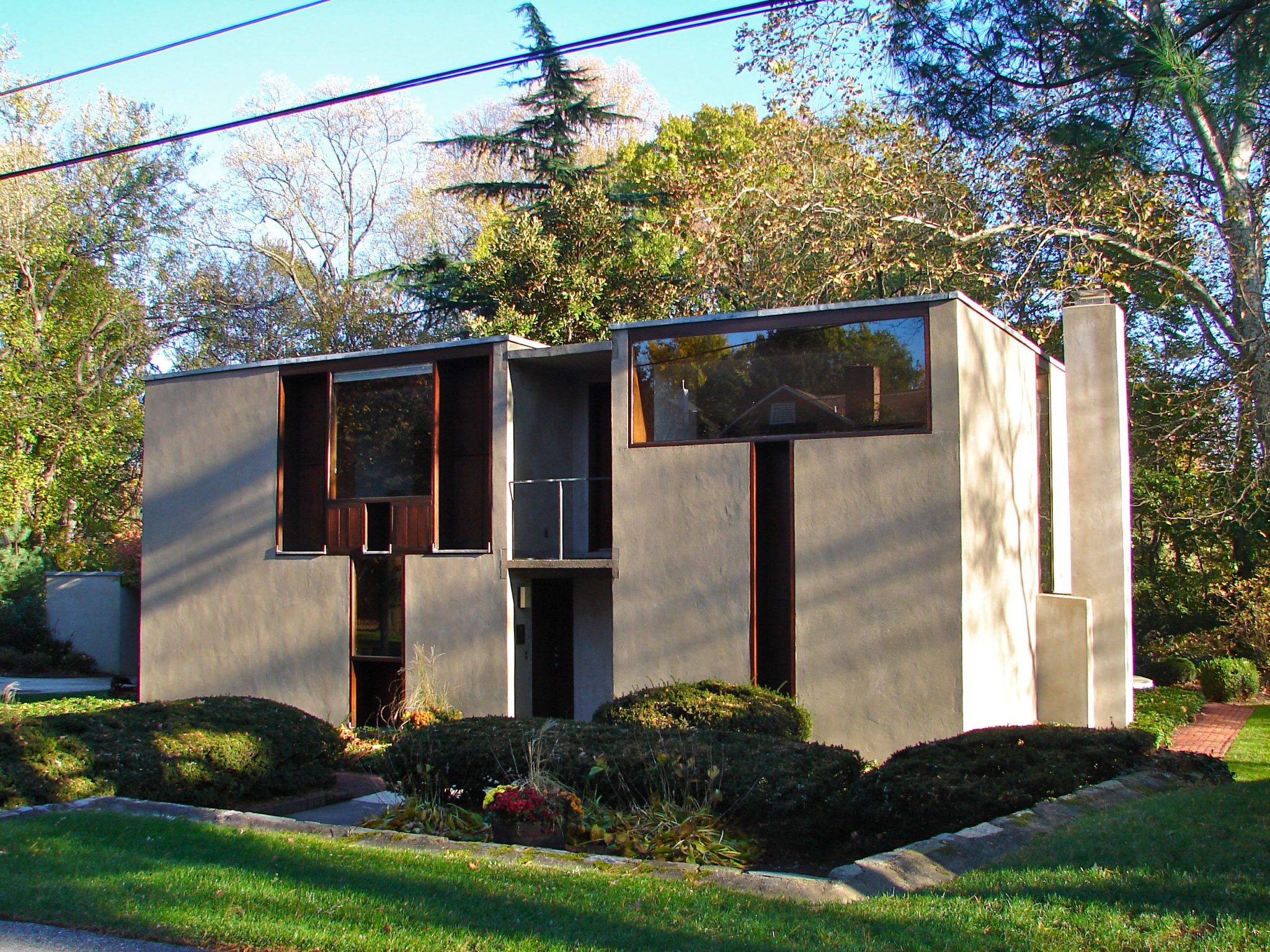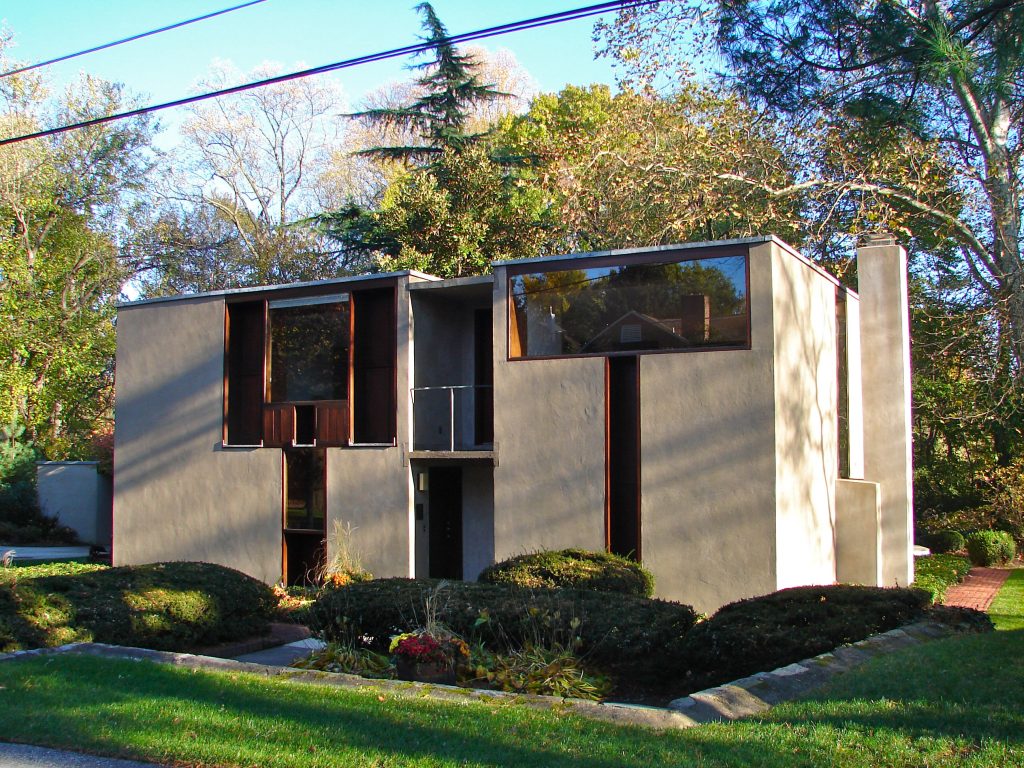 Lastly, some reading for the darker months ahead! What would your three recommendations be for some nourishing written words in fiction, non-fiction and architecture for the winter of 2020?
I recently finished the book Normal People by Sally Rooney which was fantastic, however considering it's now been a BBC TV series I'm possibly slightly behind the times! Non-Fiction: What We Need to Do Now: For a Zero Carbon Future, by Chris Goodall. Architecture/Design: The Re-Use Atlas: A Designer's Guide Towards the Circular Economy, by Duncan Baker-Brown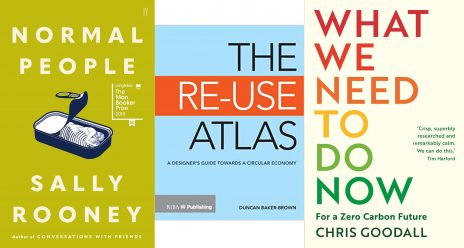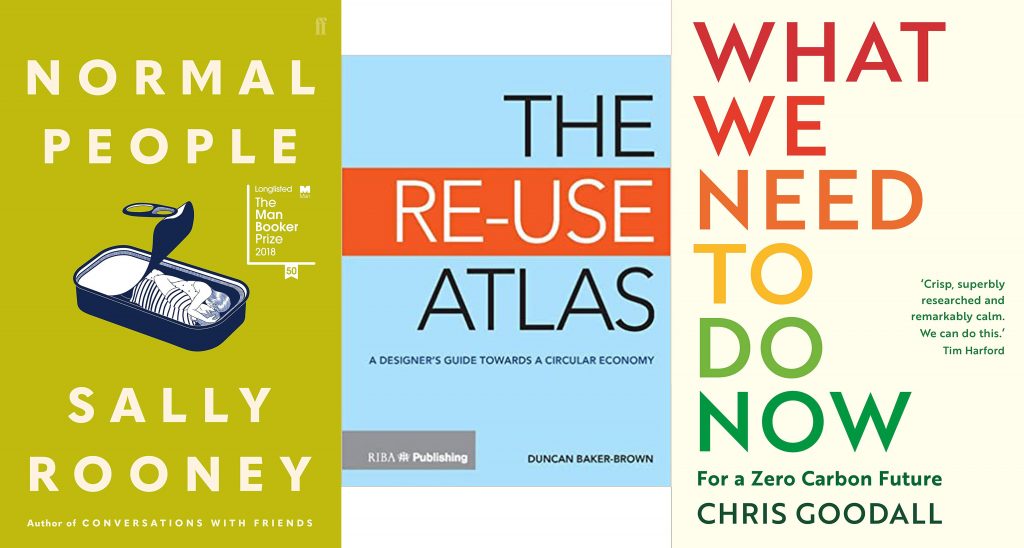 Read the latest issue of the RIAS Quarterly, guest edited by Andy Summers & Scott McAulay.
Andy Summers is an architect, creative producer, teacher and photographer based in Glasgow. He is a co-founder and co-director of The Architecture Fringe and an undergraduate tutor at the Edinburgh School of Architecture and Landscape Architecture (ESALA) at the University of Edinburgh. His photography work explores perception through people and the surrounding built environment and is produced under his middle names of Robb Mcrae.