In 2013 London-based Daniel Fernández Pascual & Alon Schwabe formed the collaborative practice, Cooking Sections. Exploring how food & hospitality can focus our minds on supply chains, ecology & the climate emergency, here they recall working on the Isle of Skye & why salmon pink is not a pretty colour. Cooking Sections are also currently working on a project with The Royal Botanic Garden Edinburgh. They will also exhibit in this year's touring British Art Show.
You live in London. What are views out of your windows, can you hear birdsong?
We live in the first precast concrete building in London, near Elephant and Castle. A high-raise tower block, Cotton Gardens were designed by the architect George Finch in 1966. The views extend to Telegraph Hill, Crystal Palace, the City, Canary Wharf and Greenwich. The street we are on is quite busy but for the past few months during lockdown we have been hearing a lot of birds. Traffic has been increasing daily and bird song has been subsumed by engines and wheels turning on asphalt. The sun seems to have disappeared as well. It was much sunnier when there were less cars around.
When did you form Cooking Sections? You describe yourselves as 'spatial practitioners', can you explain this & how you explore the world through food?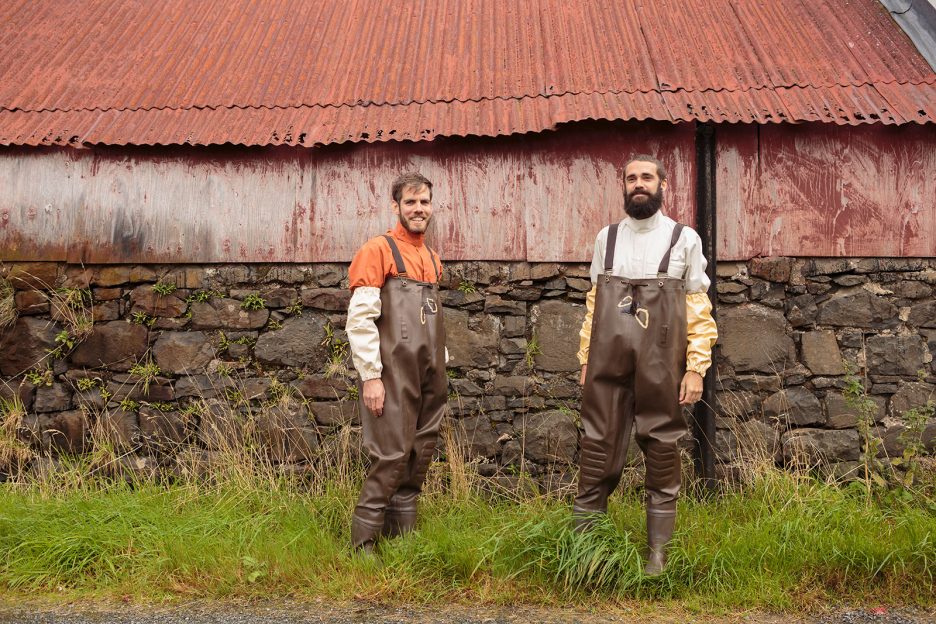 Cooking Sections was formed in 2013 after we met at the Centre for Research Architecture, at Goldsmiths in London. We work at the intersection of art, architecture and ecology creating site responsive interventions that respond to various environmental conditions. Our practice deals with space and how it is constructed, governed and managed. Food has been our lens and tool to observe those landscapes in transformation and question how we can adapt our infrastructures to ensure a thriving future ecology for generations to come.
Food is vital to us all. Do you believe that through cooking & offering hospitality & nourishment, you can sharpen our engagement with wider issues of climate change, pollution & food chains?
The history of food and hospitality emerges out of the sciences of nourishment and health. After the French Revolution in the late 18th century, the country's politicians and scientists started paying a lot of attention to what people ate, in order to ensure a healthy and thriving population. This of course wasn't simply done for the benefit of the population but also for the state and industrialists, who required healthy bodies fuelled with calories to exploit in the factory and in the field.
Yet today's contemporary thinking seems to have completely separated the body from the landscape and this is exactly what our project CLIMAVORE calls for: thinking of our gut and microbiomes – the genetic material of all bacteria & fungi living in & outside the human body – as a mirror of the environments and political structures that we are surrounded by or totally embedded in.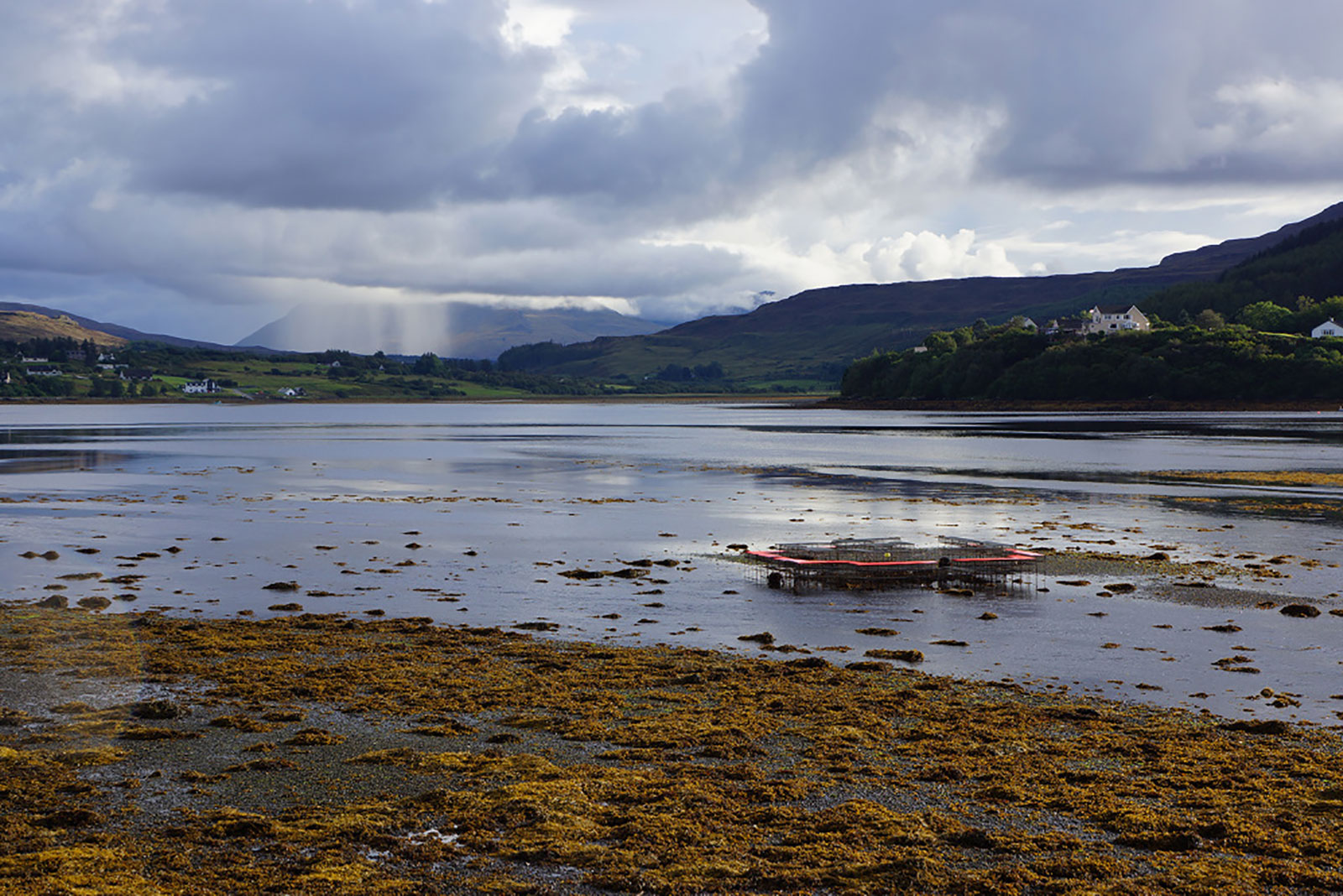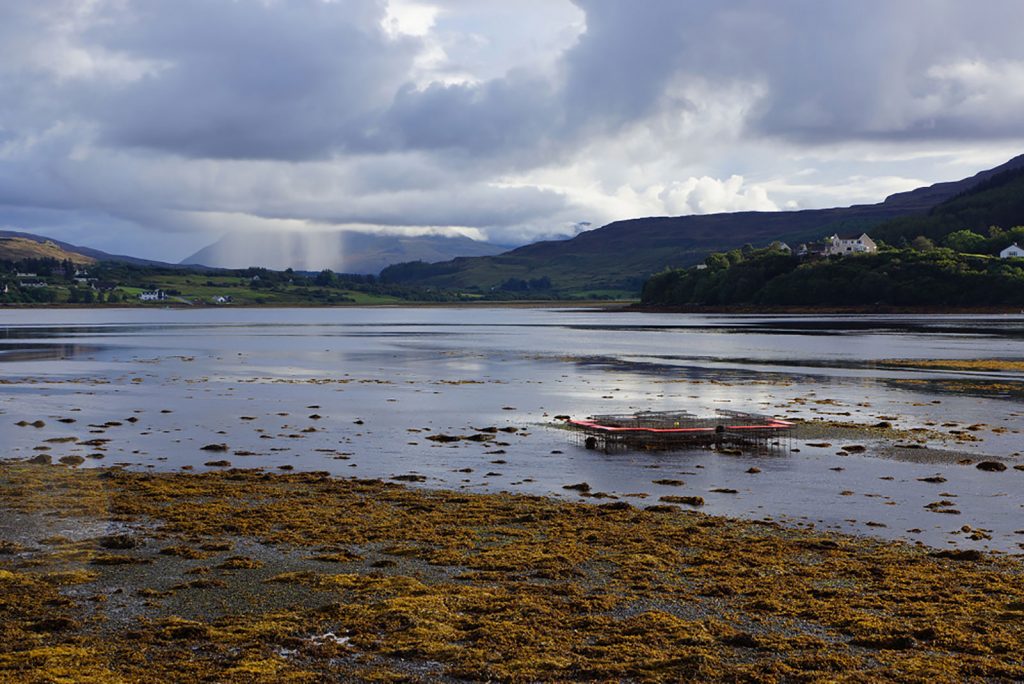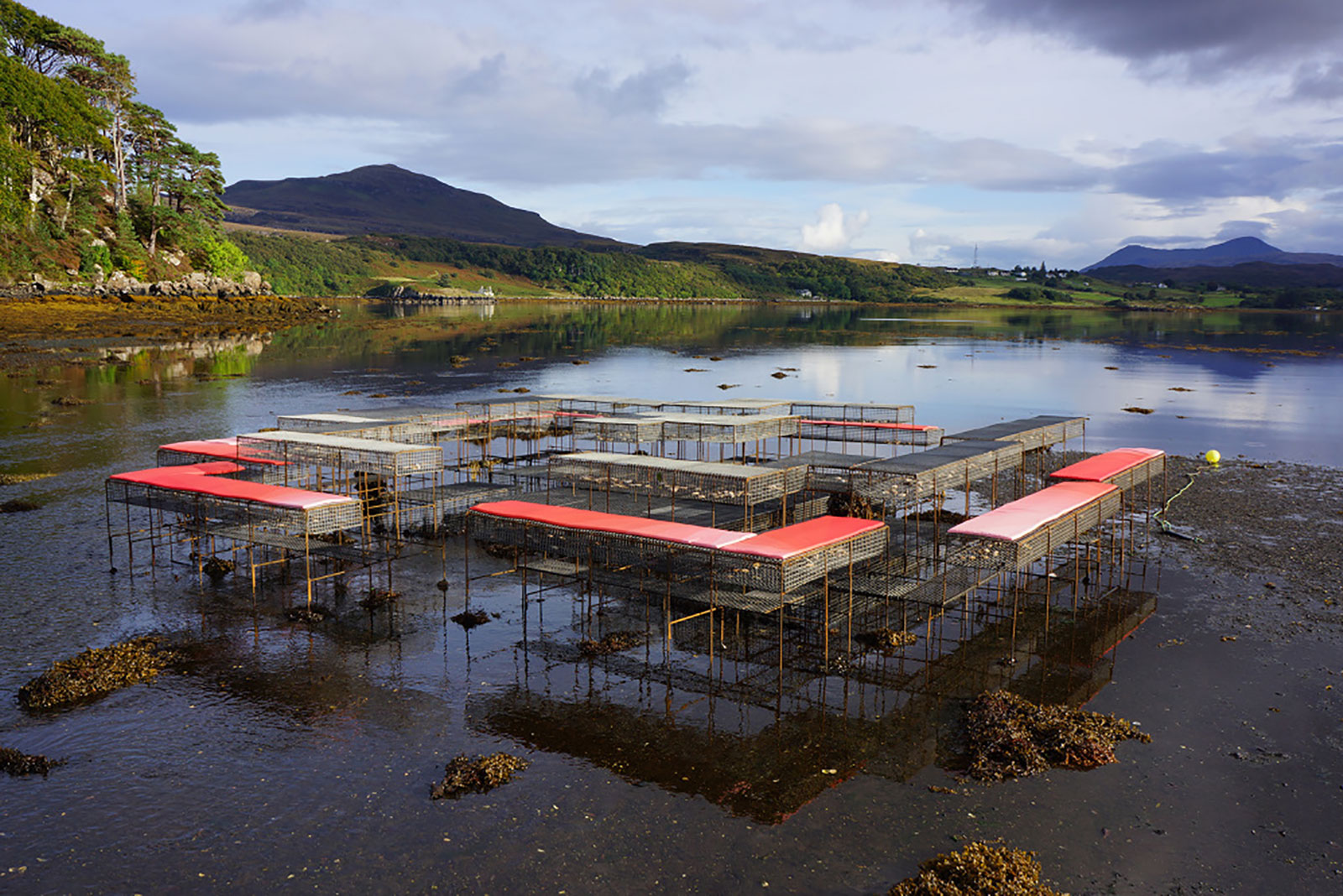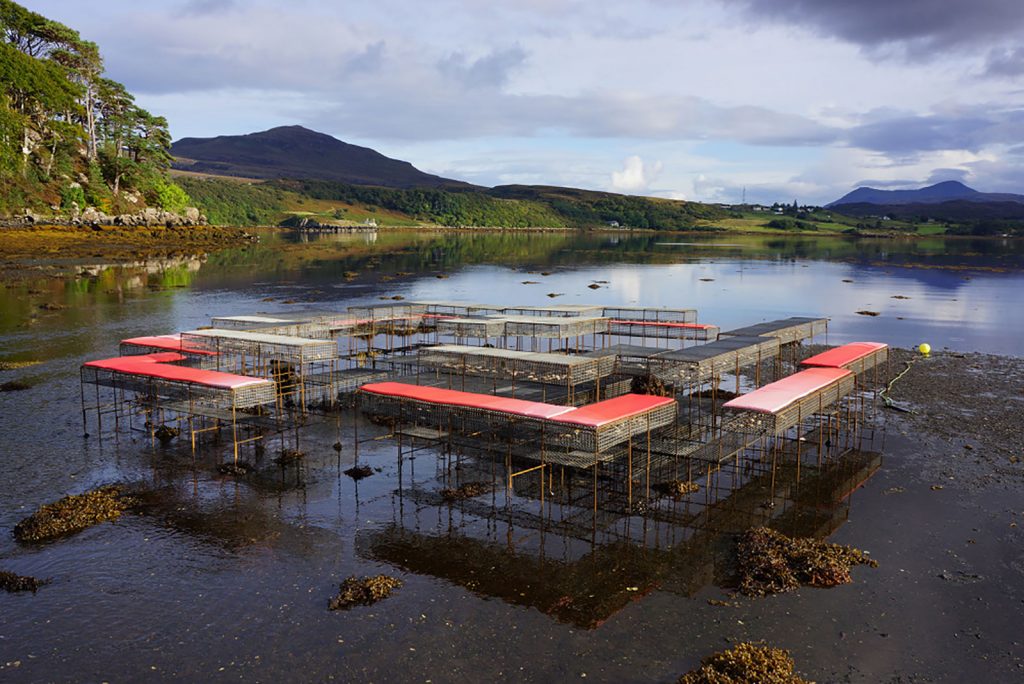 Climavore: On Tidal Zones was commissioned by Atlas Arts on the Isle of Skye in 2016. Can you talk a little more about the project?
CLIMAVORE: On Tidal Zones is a long term research project that responds to the devastating effects of the farmed salmon industry in Scotland, and on the isles of Skye and Raasay, in particular. An 'oyster table' set on the tidal zone, just offshore from Portree, serves as a home for oysters and mussels. They are 'filter feeders' and along with seaweed 'clean' the water. At low tide the 'oyster table' emerges out of the water and becomes a dining table where we invite people to discuss alternative and regenerative aqua-cultures for the island. In parallel, we have collaborated with many restaurants around the island to remove farmed salmon from their menus and introduce a CLIMAVORE dish instead. The project is currently expanding as we are establishing the CLIMAVORE Station, a coastal heritage centre and the first international hub for the CLIMAVORE project in Portree, the largest town on Skye.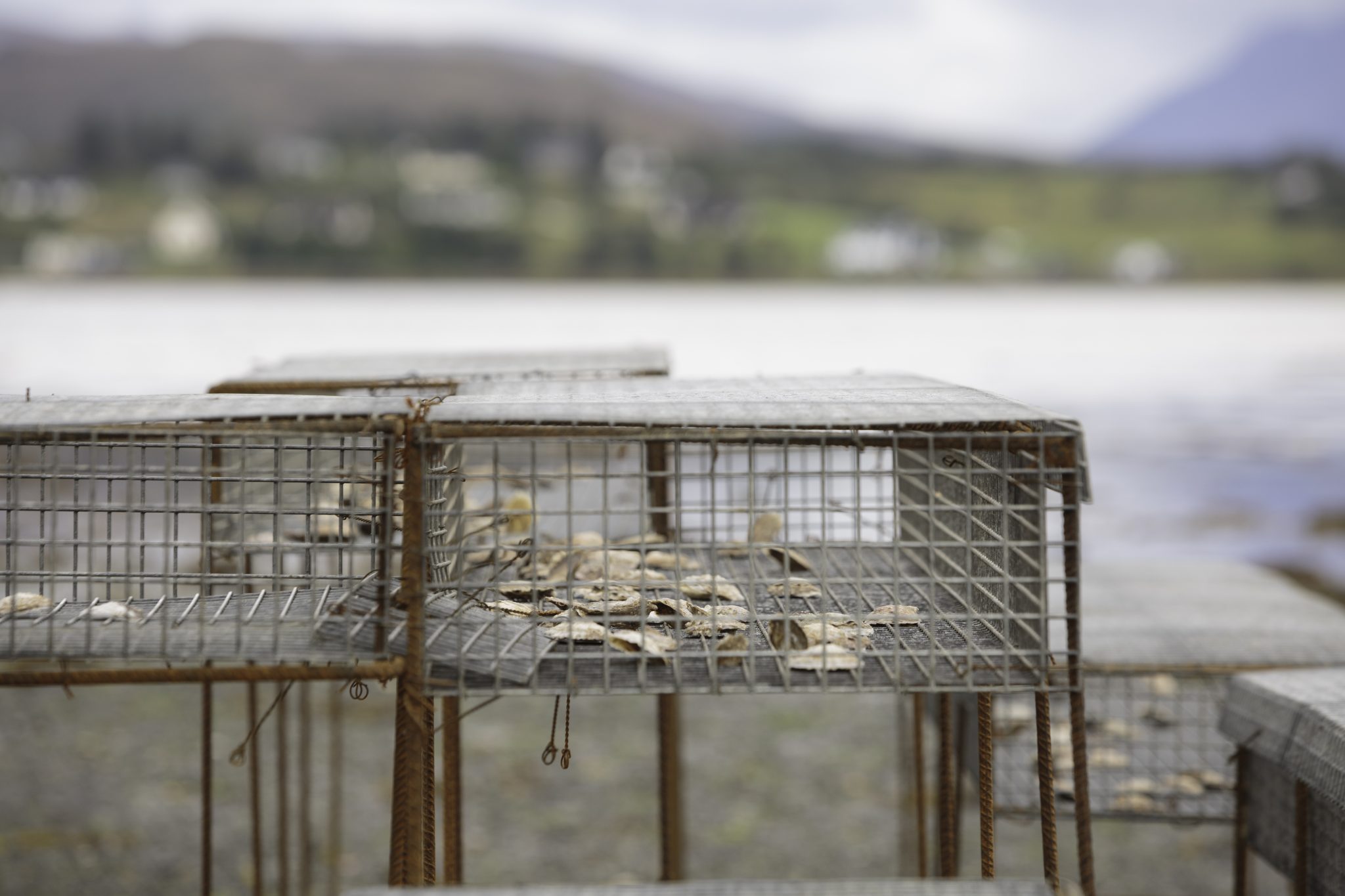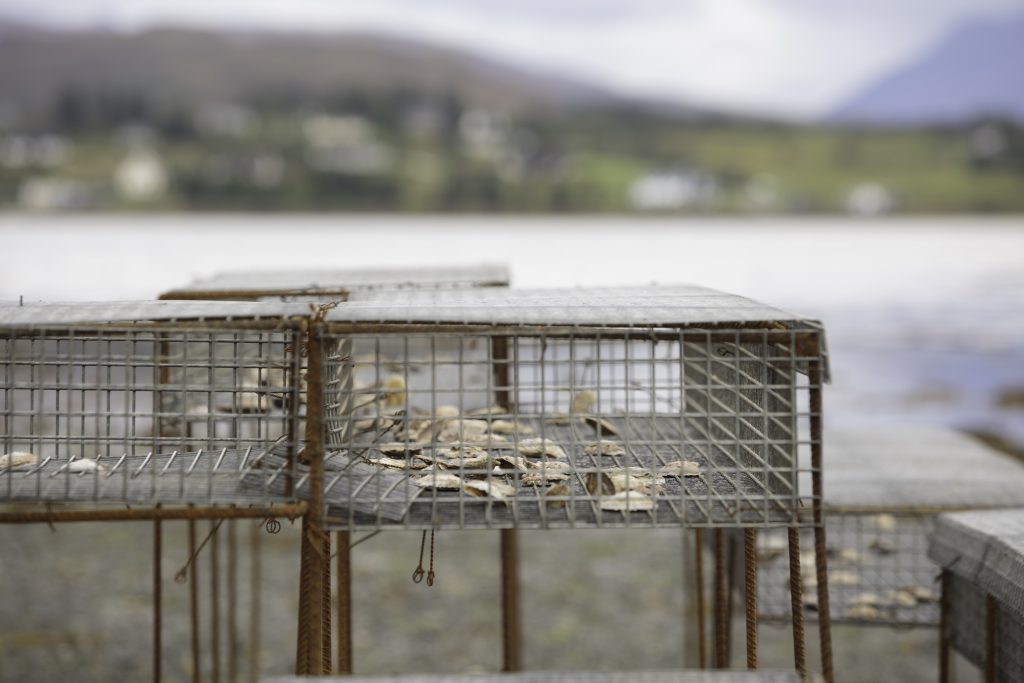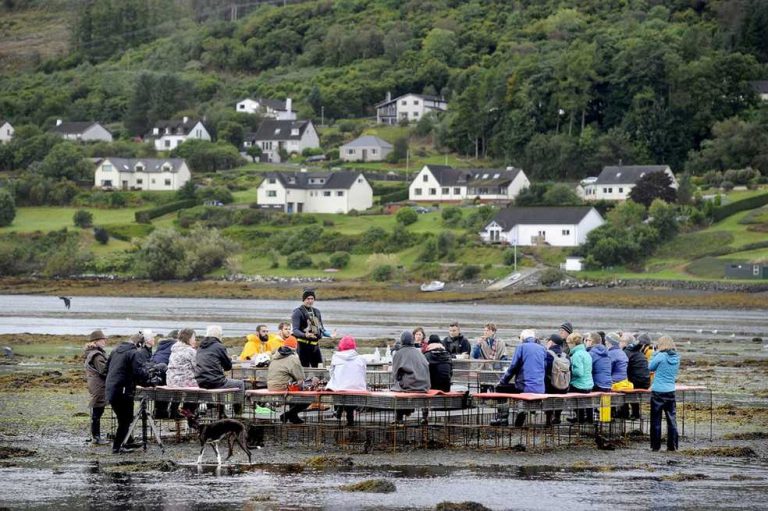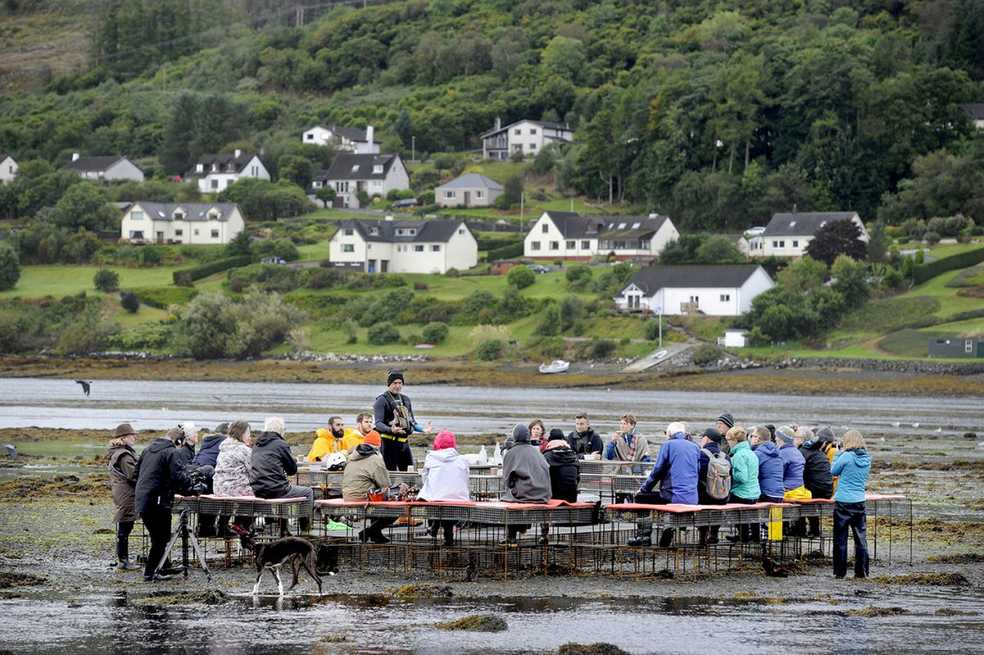 Your exhibition Salmon: A red herring is now on at Tate Britain, though currently closed. Can you talk a little about the show?
The exhibition at Tate Britain will now open in the autumn. It focuses on 'salmon pink', the colour of wild salmon. Farmed salmon is neither wild, nor even salmon. It is a new species of domesticated fish that has been highly-manipulated genetically. Today's farmed salmon would actually be grey in colour – they have no access to shrimp or krill unlike wild salmon, which gives wild salmon their salmon pink colour. Chemical substances added to the industrial feed of farmed salmon give them the desired 'salmon colour' to satisfy consumer expectations. Our project follows the colouring of salmon and many other colour oddities, resulting from the metabolisation of man-made substances that are flowing through all our bodies. The exhibition will include a site-specific intervention, an installation, an extensive public programme and a new book, unpacking some of these forms of colour pollution, which we believe signals environmental distress.
Has this time of confinement and isolation made you reconsider the way you work and your priorities?
Definitely, COVID-19 is not only a health crisis but first and foremost an environmental crisis. And as such, it confronts us with many questions around our practice and food supply infrastructures that surround us. The past months have been extremely important – not only to have time to reflect on the way we work but also question the cultural ecosystems we operate within and think how to expand into new spheres. COVID-19 has also exposed how not everybody is equally exposed to the consequences of the virus. It has become even more clear that there is still profound racial inequality in society that is exponentially manifesting in multiple forms.
What and / or whom inspires you?
We are full of respect and admiration for the thinkers, activists, organisers and cultural workers that have mobilised the demand for racial justice for people of colour in the US, the UK and around the world. The tragic moment, the murder of George Floyd, that galvanised this global wave of protest is based on decades and centuries of persistent resistance to white supremacist and hegamonic powers that have worked to undermine, erase and sequester black lives. This fight is extremely crucial right now, as we all work to 'save the planet'. There will be no climate peace without racial justice. The climate emergency is rooted in centuries of colonialism and imperialism which have encroached nature and multiple environments across the globe. We have to listen to those voices left out for centuries to lead the way forward.
It has to asked . . what's your favourite food? National cuisine? What do you most enjoy cooking?
We enjoy cooking and eating CLIMAVORE foods. Ingredients that can help us think how to adapt our food landscape to the climate emergency. Through this we create recipes that respond to a period of drought, movement of deserts or polluted oceans by salmon farms, like in the case of Skye. On the oyster table we serve Bloody oyster cocktails, crunchy shingles, which is a breakfast dish made out of oats, nuts, dried dulse and kelp that is mixed with carrageenan milk – milk derived from seaweed and lasagna foreshore made with kelp instead of pasta.
A favourite song, book or object?
For the summer reading, we highly recommend the following two books: Christina Sharpe's In the Wake: On Blackness and Being and Saidiya Hartman's Wayward Lives, Beautiful Experiments: Intimate Histories of Riotous Black Girls, Troublesome Women and Queer Radicals. As to music it is Frank Ocean's 2016 album Blonde.
As to our favourite objects – wooden spurtle and a chainmail glove.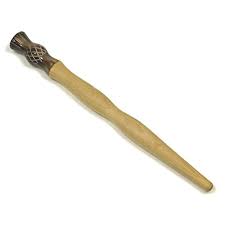 Read more on Cooking Sections.
Cooking Sections are currently working with The Royal Botanic Garden Edinburgh. Read about RGBE's plans to transform Inverleith House in to Climate House.
Read more on Climavore: On Tidal Zones, commissioned by Atlas Arts.
Tate Britain: Art Now Cooking Sections: A Red Herring until 31 August 2021.
Read about human microbiomes in The Guardian.