Long concerned by the world's dwindling resources, Prof Gabriela Medero of Heriot-Watt University has launched the K-Briq, a building brick made of construction waste. Here she shares her brick-making journey with Susanna Beaumont.
Gabriela Medero is adamant: 'We cannot keep taking taking. Waste should be seen as a precious resource.' Medero is talking fervently from her home in south Edinburgh about the need to address the fact that 'natural resources' are finite & how waste, in particular waste from the construction industry, should be valued and not in short, wasted. And to prove the vital urgency of this, for the last 10 years Medero has worked on the development of a building brick made of construction waste. Named the K-Briq it is made of over 90% construction waste. Launched last year, the K-Briq has already received accolades. It was shortlisted for the Beazley Design Awards 2020 new product category & is on display in (but the currently closed) Design Museum in London. And last November the K-Briq was announced winner of The Times Higher Education Research Project of the Year.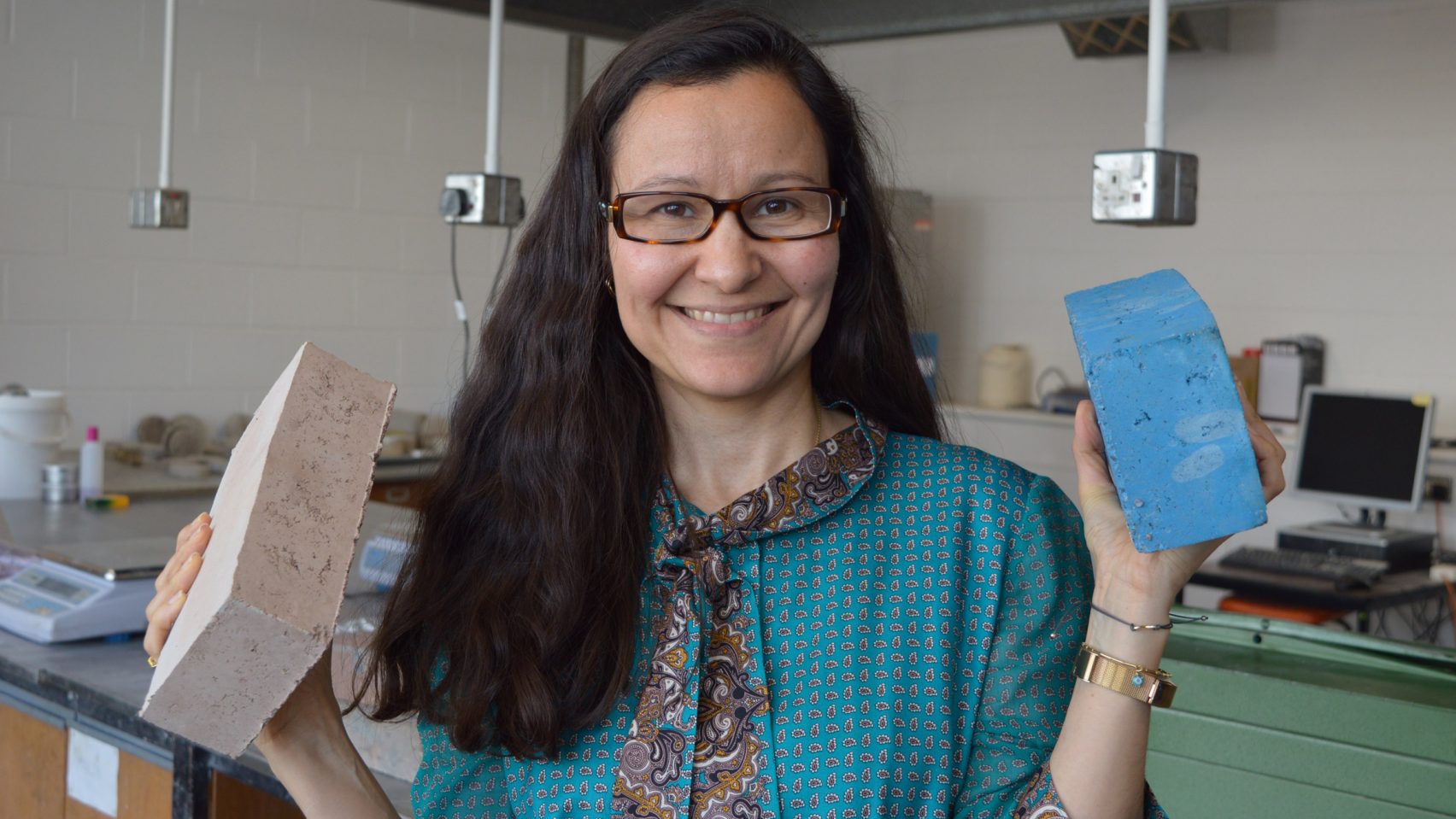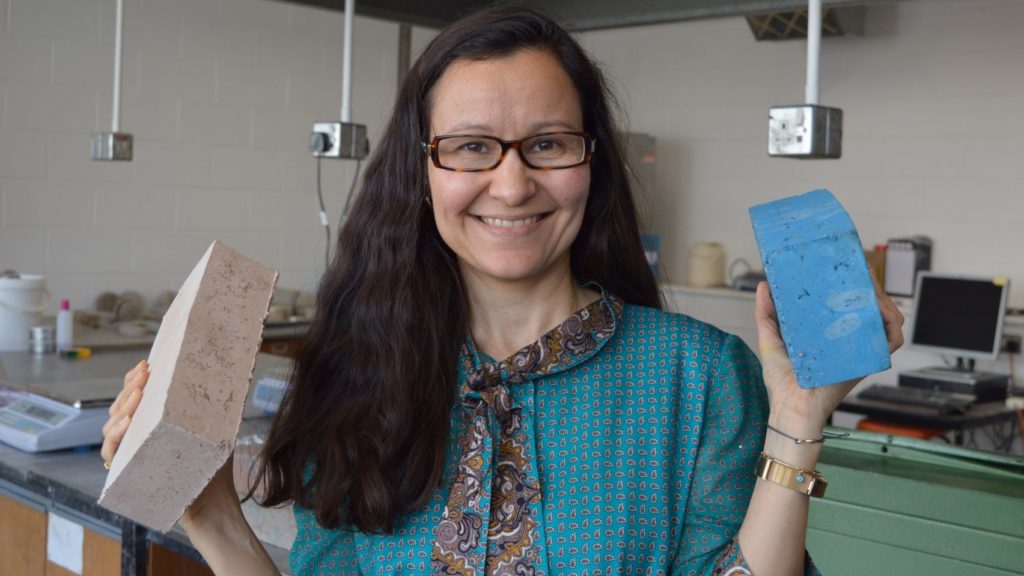 'We set out to create a building product that could embed sustainability at the heart of the construction industry. Globally, construction accounts for 39% of the world's total CO2 emissions so tackling this challenge will have a huge impact on the sustainability of the sector as we push towards net zero targets.' Gabriela Medero
Gabriela Medero is Professor in Geotechnical and Geoenvironmental Engineering & Head of Geomaterials and Sustainable Building Materials Research Group at Edinburgh's Heriot-Watt University. She has long been concerned about how we continue to 'consume' without sufficient awareness of the fact that we are fast running low on what so many of us see as natural & ever available resources. 'We need to make people aware that resources are finite – clay, gravel, sand – we need to think sustainably & this needs to happen now,' says Medero. And she believes the construction industry could & should be leading the way.
Born in Brazil, Medero moved to Glasgow in 2003 to complete her PhD on 'Collapsable Soils' which involved researching the instability on so-called 'problematic soils'. In 2006 she moved to Heriot-Watt University on the outskirts of Edinburgh and it was here that she turned her attention to scrutinising the construction industry, and began to turn her attention to building bricks. 'Ten years ago there were 10 brick manufacturers in Scotland, now there is only one. And last year alone the UK used 2.6 million bricks, of which, in Scotland, over 85% were imported. Not only do they have a high carbon footprint, the bricks are made predominately of freshly sourced materials,' says Medero. These facts were all impetus to Medero to seek an effective way to buck this trend.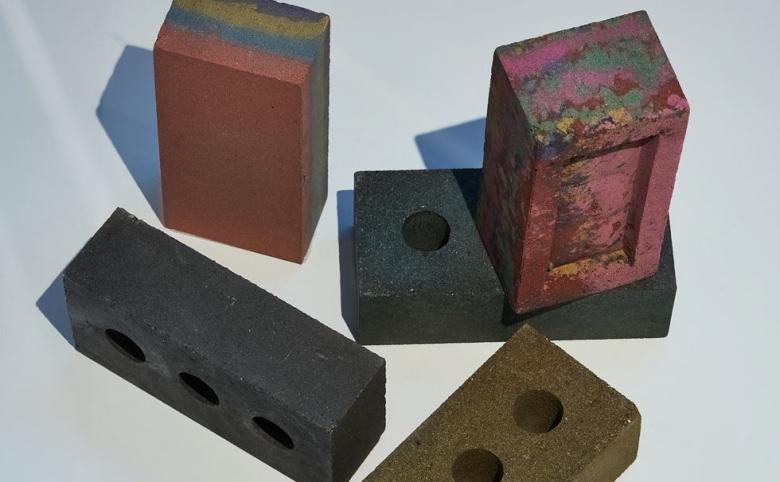 Medero admits it has been a long journey. Supported along the way with grants from Scottish Enterprise, Zero Waste Scotland & Construction Scotland Innovation Centre, Medero partnered with her colleague at Heriot-Watt, Dr Sam Chapman and founded the start up company, Kenoteq to develop the brick. Working with construction waste – concrete, plasterboard, cement – which usually heads to landfill, Medero has repeatedly tested & trialled the K-Briq with support from SEPA, (Scottish Environment Protection Agency). And now the K-Briq is in production in Scotland. And vitally for Medoro, it's locally fabricated. 'It is important to us that there is not a large amount of transportation involved. We manufacture the K-Briq just next door to the source of our input material, construction waste from Hamilton Waste in East Lothian, which is around 20 miles east of Edinburgh'.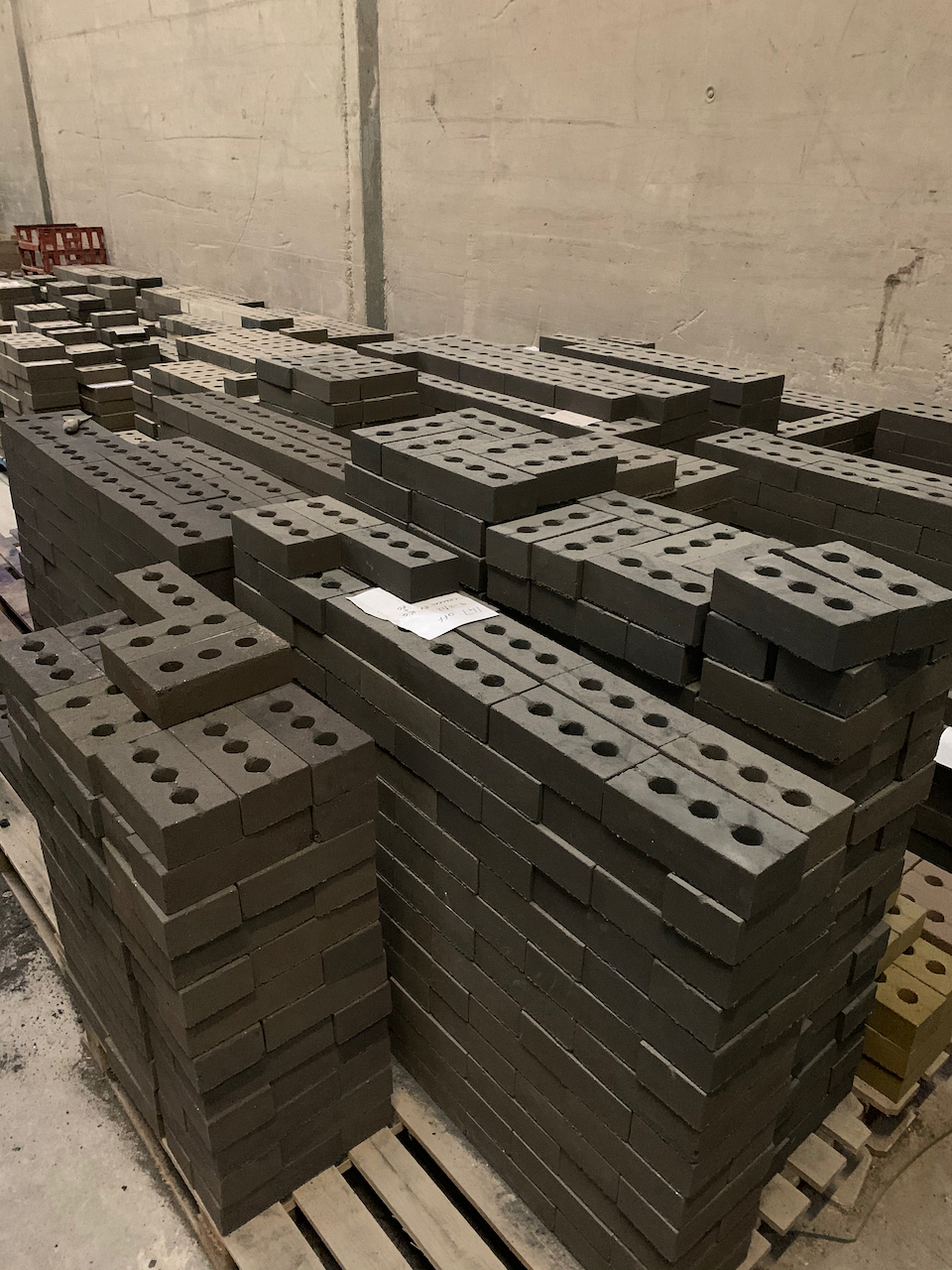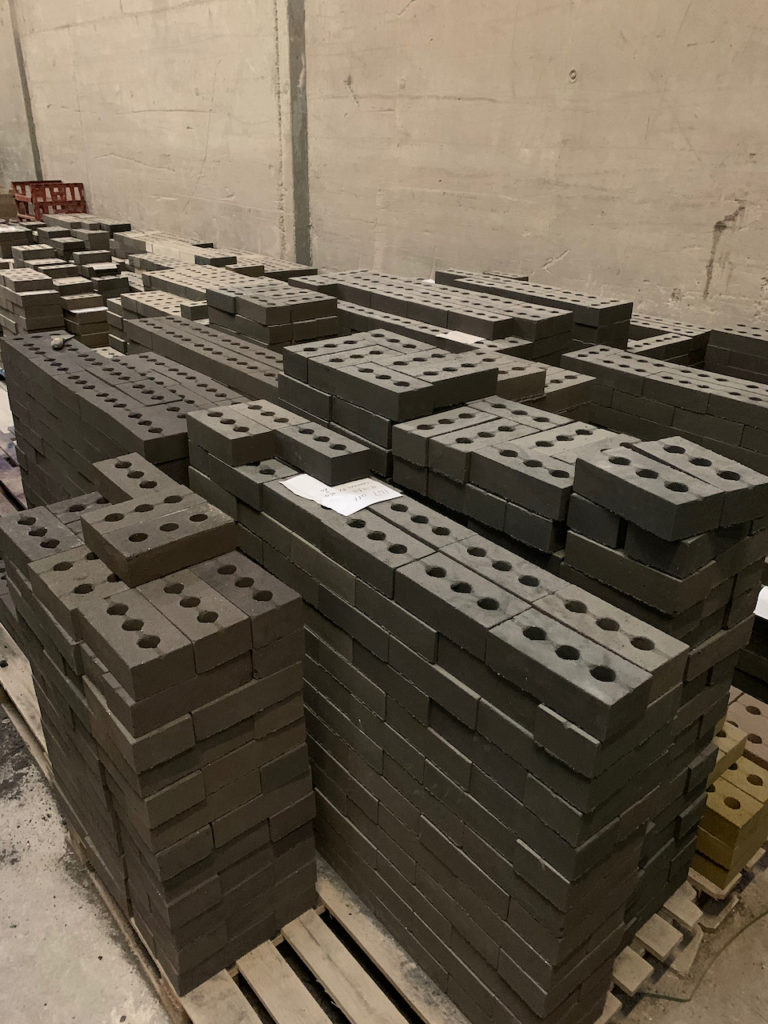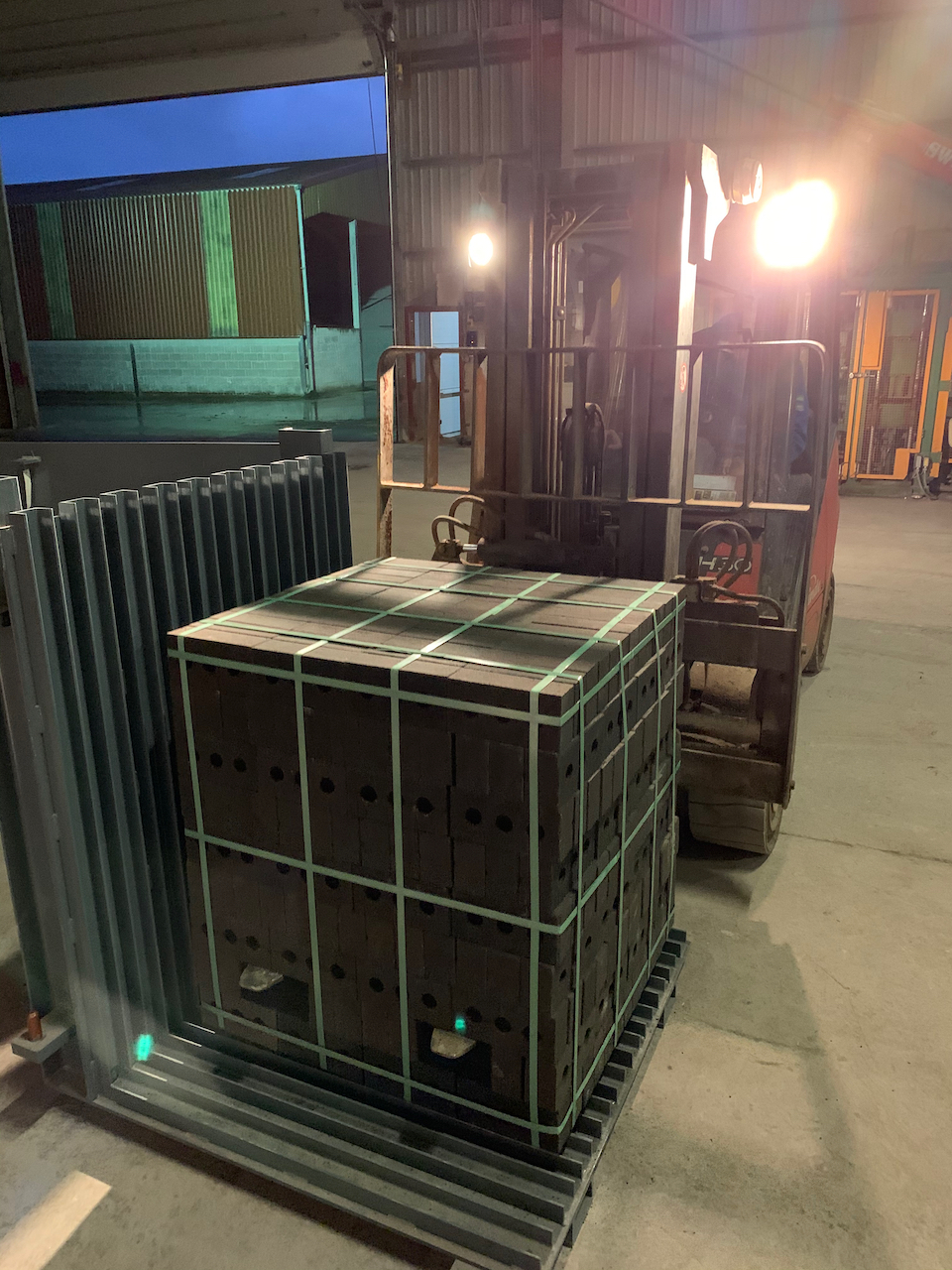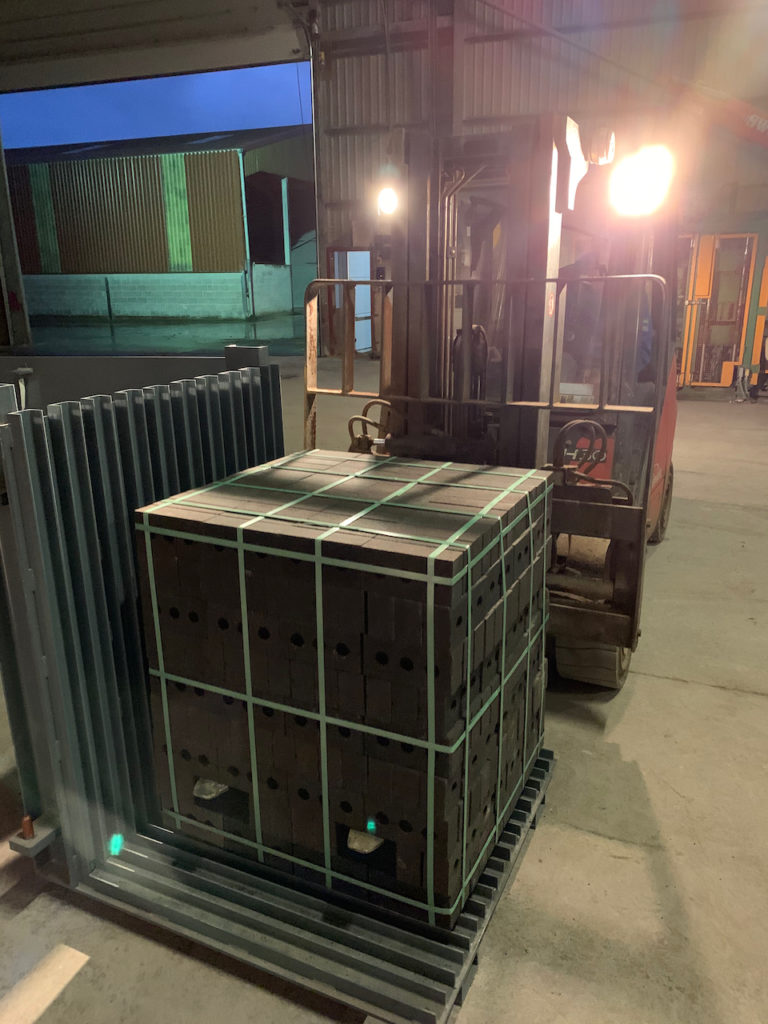 And what particularly pleases Medero is that the K-Briq can be bespoke in colour. 'Architects come with Pantone books as we can colour the bricks as required. We have even developed a tie-dye brick and a rainbow-coloured brick which I made for my son.'
As to to the future, Medero would like to work with the construction industry & architects on a variety of small projects to prove the flexibility of the K-Briq. Importantly with this year's COP 26, the UN Climate Conference scheduled to take place this coming November in Glasgow, also postponed from last year, Medero believes Scotland could & should take the lead. 'We could lead the way in thinking creatively about the circular economy & move away from the linear economy of 'take-make-dispose'. It is just not viable.'