Last summer in her DES series Travels by Design, Helen Voce profiled seven graduating design & applied arts students from across Scotland. Six months on Helen catches up with three of these graduates to find out how it's all going.
Isla Cruickshank & &ILC
BA (Hons) Silversmithing and Jewellery Design, The Glasgow School of Art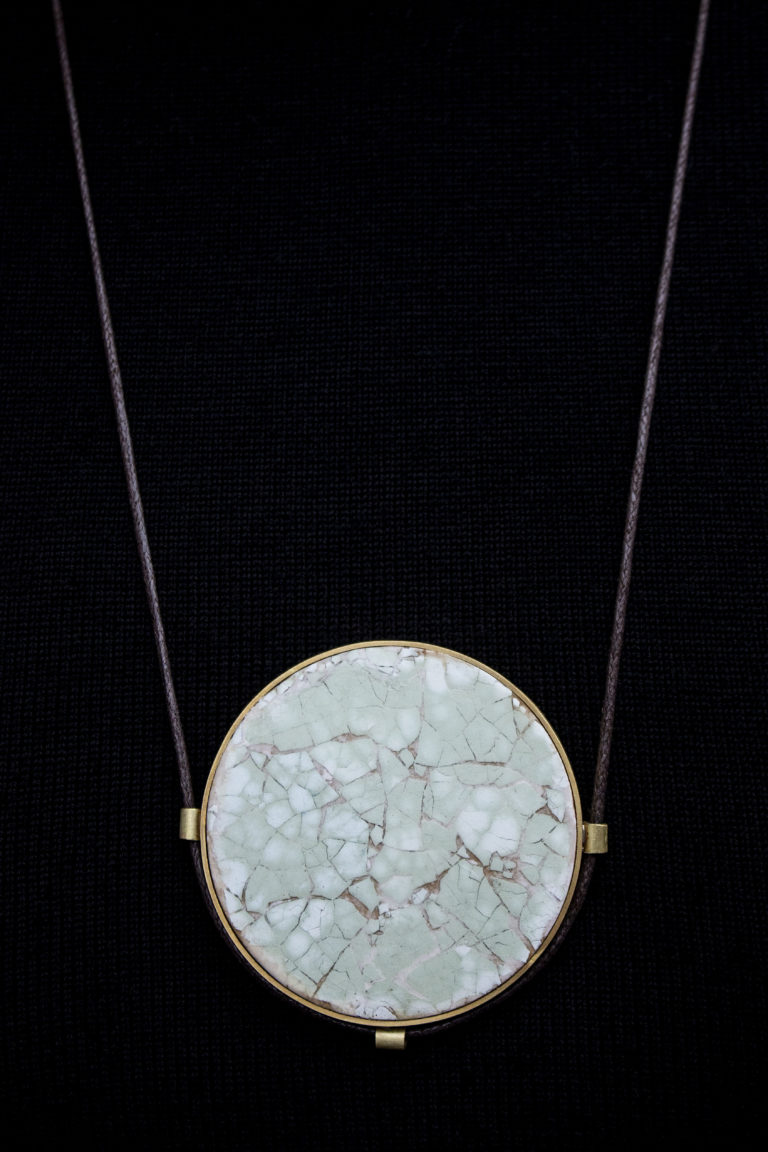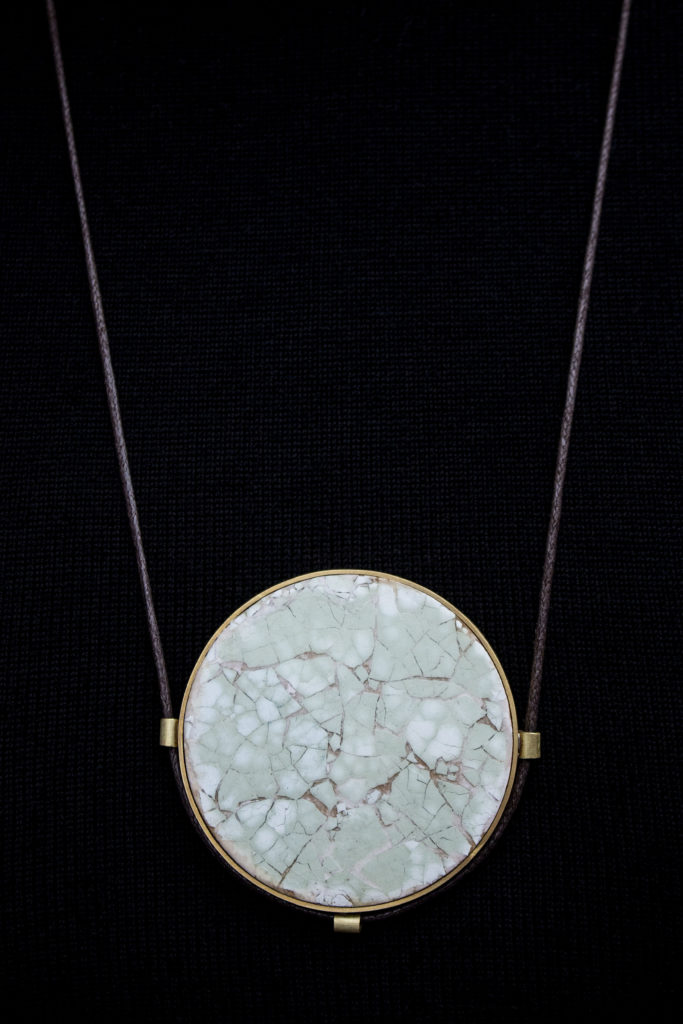 What journey have you and your creative practice taken since we were last in touch?
My work has been featured in various publications. I was in the House & Home supplement of the Financial Times, a shortlisted graduate in the Craft section of the I-D and Artsthread Global Graduate Degree Show and a selected graduate in the New Talent section of Crafts Magazine. In November 2020 I launched my brand &ILC, selling conscious statement jewellery featuring the eggshell inlay techniques I mastered in my degree show.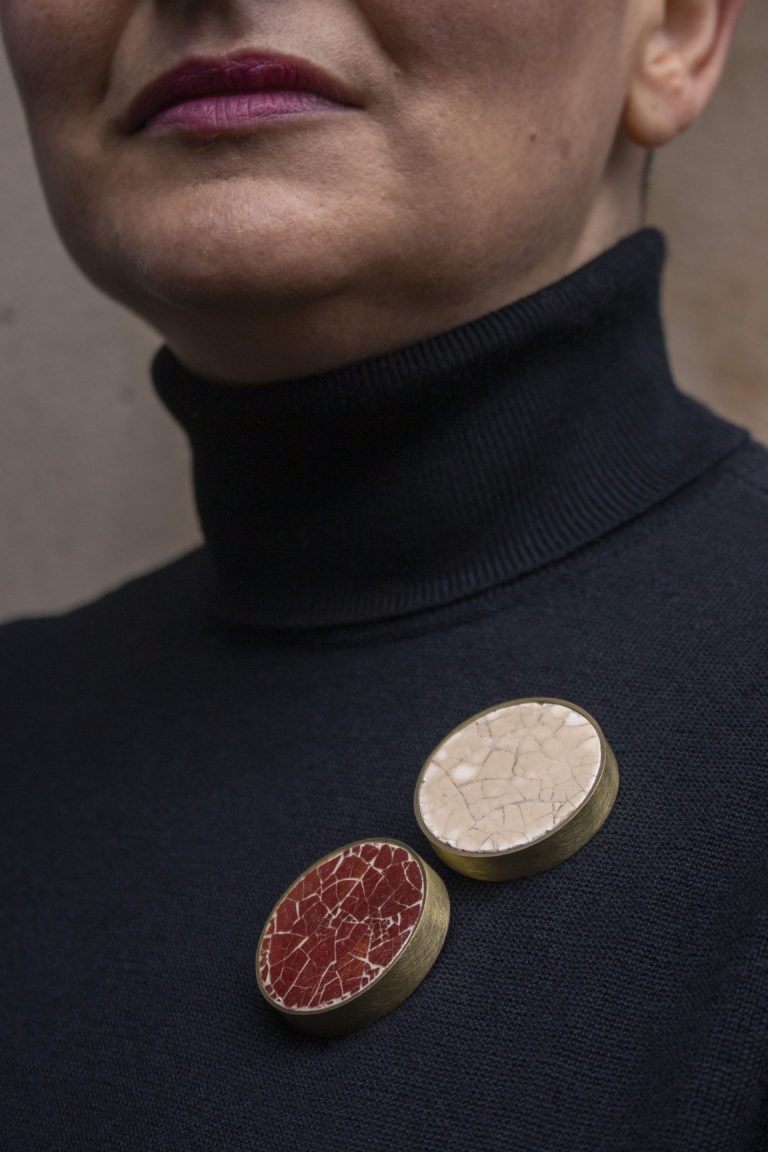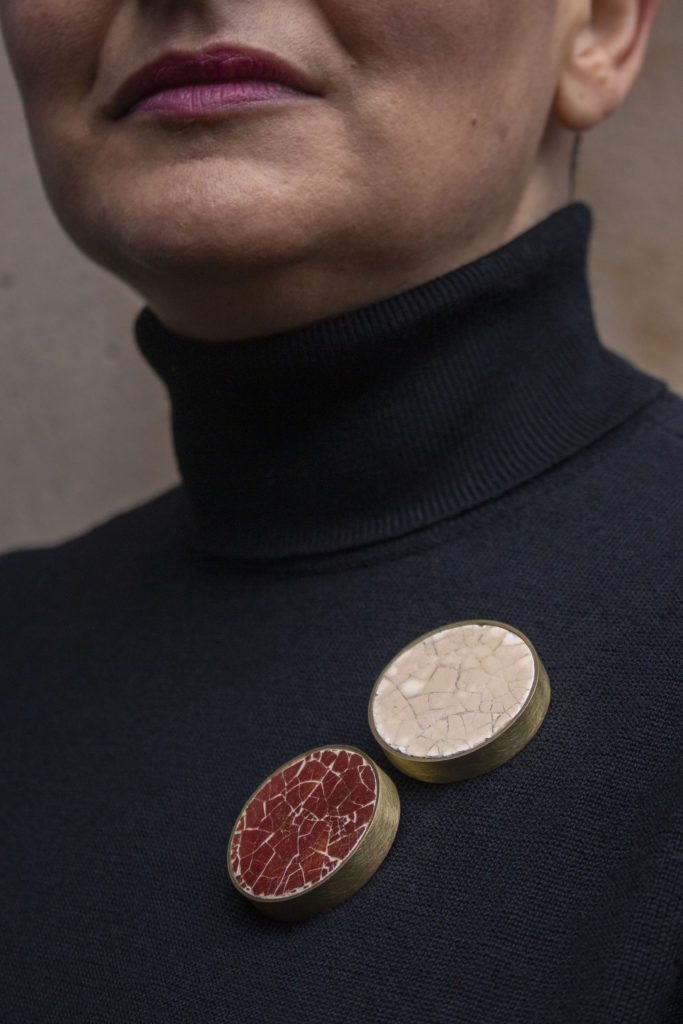 How has your business developed? Has it been as you'd expected?
&ILC now has seven products, each coming in a range of eggshell inlays. I added the earrings in January to broaden the range and price point. I made the decision to launch an independent brand rather than sell under my name as I wanted to separate my business to myself. I naively thought if I launch a website that would be it, but there is much more to a business in terms of placement, digital presence, attracting and reaching target customers, that I am learning as I go. Running a craft business is so much more than just making. It seems the more I learn, the more there is to learn!
What are you finding nourishes, feeds and sustains your creativity?
I launched &ILC to be a lifestyle brand, selling jewellery and homewares. This ambition to create larger functional and sculptural pieces is constantly on my mind and I often find myself scribbling notes or sketching to think through the process of producing these. I have been able to stay in Glasgow since I graduated and I feel very fortunate to still be surrounded by my creative friends and a partner that continually listen and help me think through ideas. Being able to share my thoughts and bounce off other creative minds is a huge encouragement. Food is also still a huge inspiration for me, so cooking provides endless inspiration and also a form of relaxation too.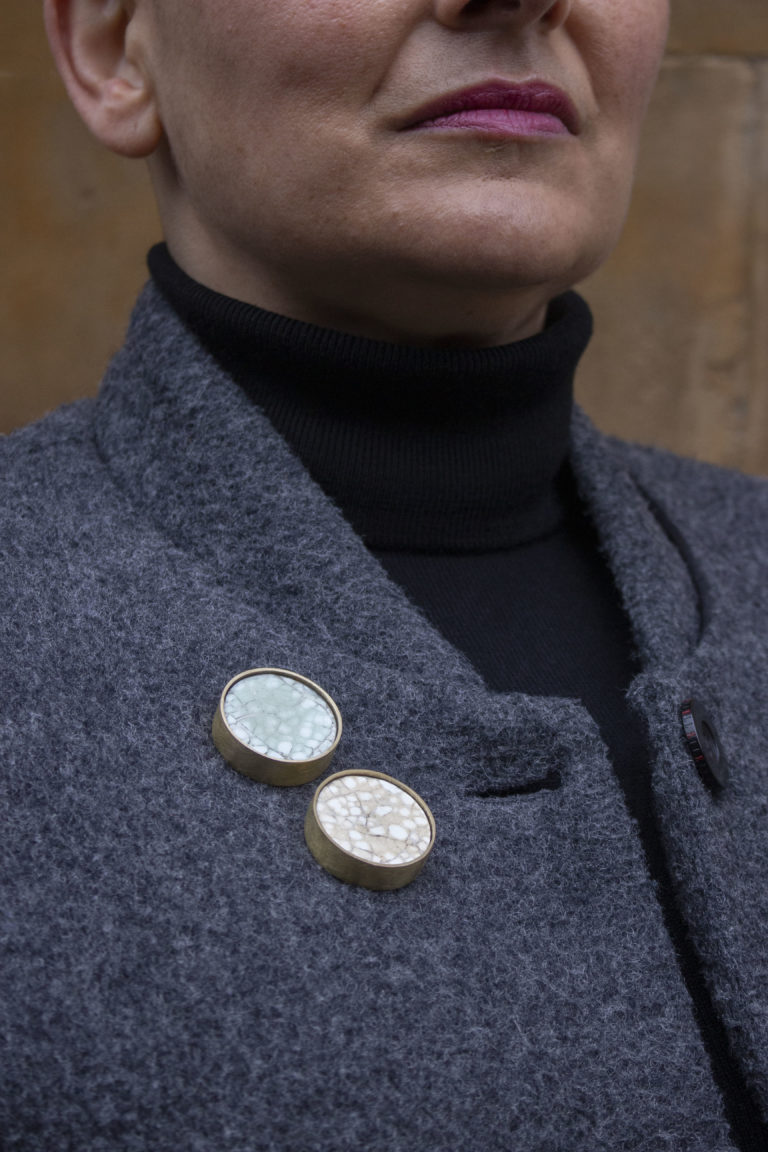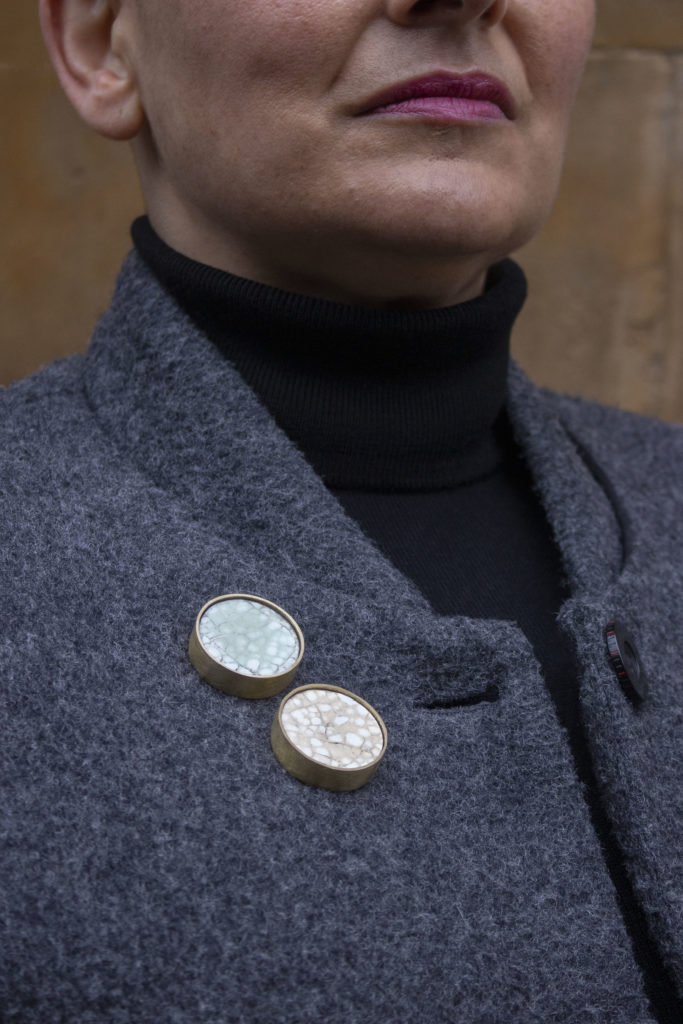 How – and if relevant with whose support – are you navigating your practice and business during the pandemic?
I attend a lot of Zooms & webinars on business, marketing and digital platforms which help me. I also listen to craft and business podcasts every morning on my walk. The reality is even without Covid-19, I would still be in the situation of not having any business background, so I am actively soaking up as much as I can. I attended SHIFT in September which equipped me with collaborative, practical, creative and business skills. It also introduced me to a lovely network of creative peers who I now meet once a month for a digital coffee morning. I cope by keeping as busy and focused as possible to avoid becoming overwhelmed with the current world we live in.
Looking ahead, how is 2021 shaping up for you?
Nicely. I will be working on developing new products and look forward to being able to call &ILC a lifestyle brand. I am having conversations about possible exhibition opportunities, which look to be going digital again. I am also going to have some limited-edition earrings retailing on Gaelleria, and hope to establish some further stockists during the year.
And finally what or whose creative work do you actively pursue or await because it brings pleasure and joy?
I am fascinated by the beautiful scagliola that Chalk Plaster produces and discussed in their DES Studio Visit. I love that it comes from natural pigment and the process in itself seems like magic to me. For fine art appreciation, Rowan Rosie's paintings are complete escapism and her frequent releases throughout lockdown have been a magical addition to my Instagram feed.
BA (Hons) Textile Design, The Glasgow School of Art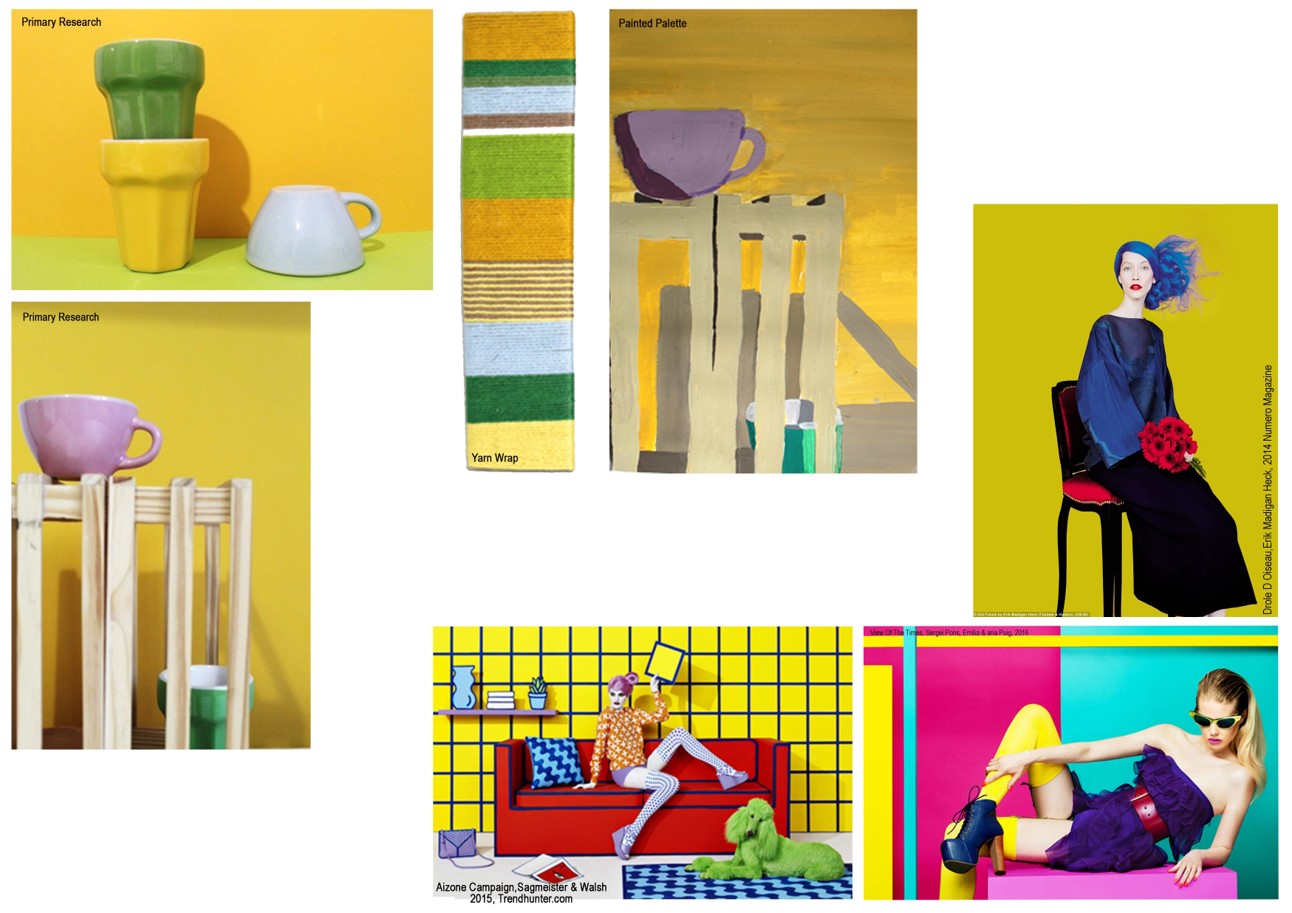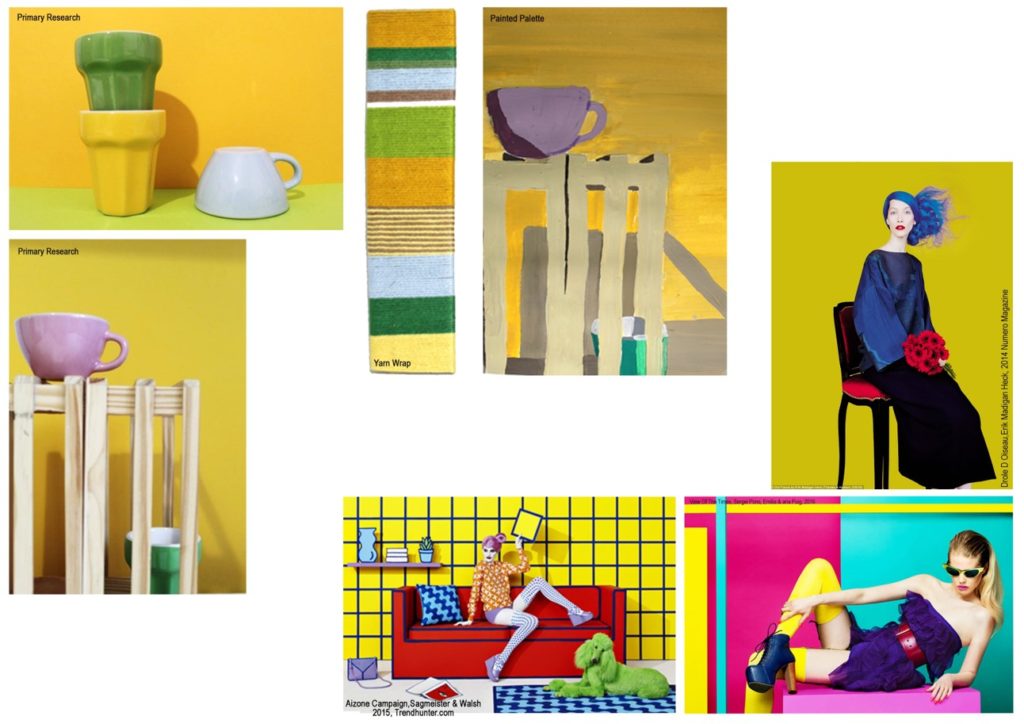 What journey have you and your creative practice taken since we were last in touch?
A lot has changed. The highlights are being awarded One To Watch by the Colour In Design Award, enrolling in the MDes Fashion Design course at The Glasgow School of Art and being awarded the Stuart Hollander Scholarship from The Worshipful Company of Weavers. The scholarship has helped me to purchase equipment and materials to push my skills as a designer, helped me to understand my practice more and lessen the severity of working from home which is still second to being in a working studio!
How has your business developed, has it been as you'd expected?
Developing my skillset and practice to better understand my place within industry is one of the reasons I enrolled on the MDes Fashion + Textiles course at GSA. So far I have defined areas in my practice which I need to develop. What really interests me and most importantly, is how to visually narrate my work in a more cohesive way.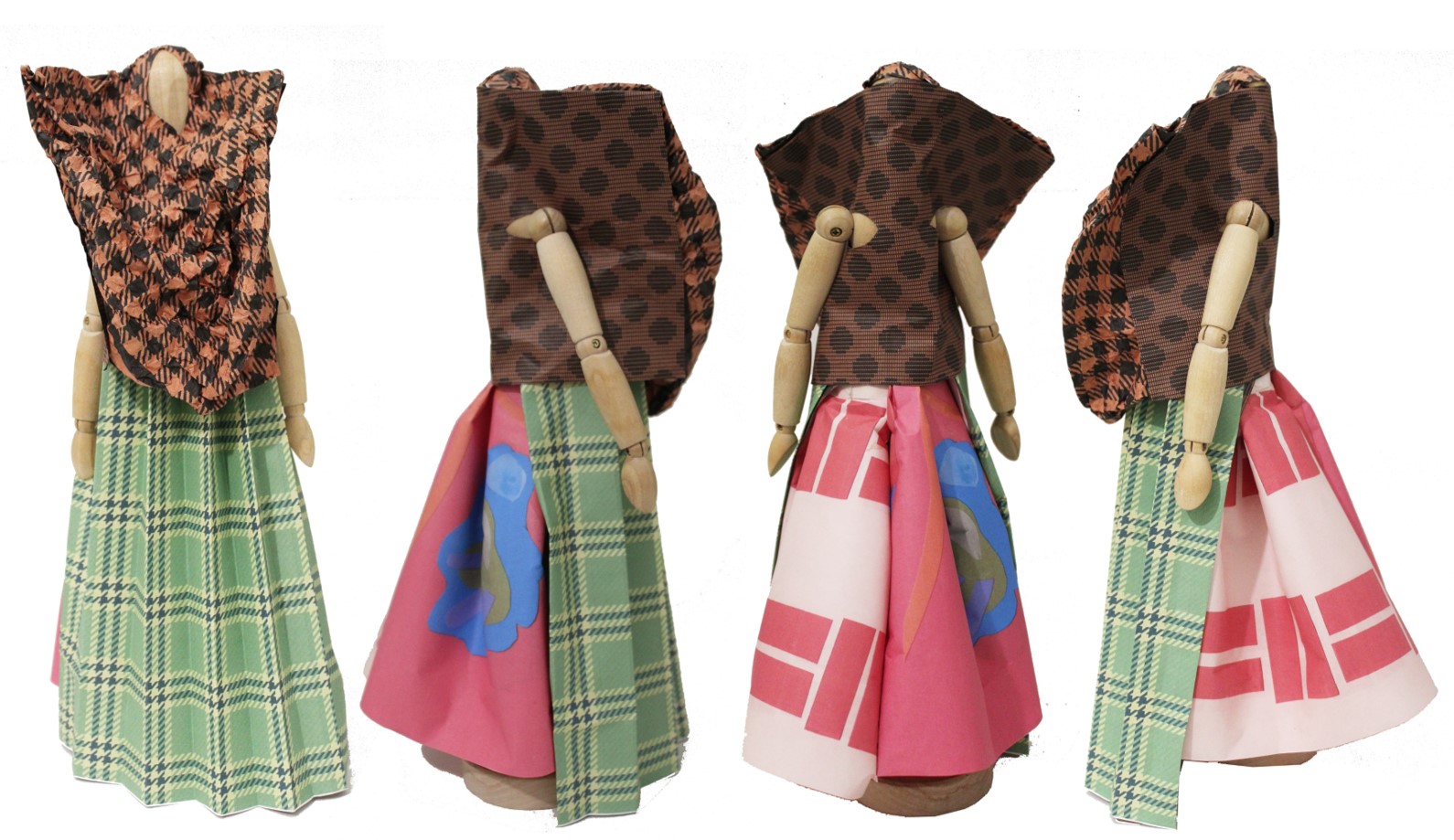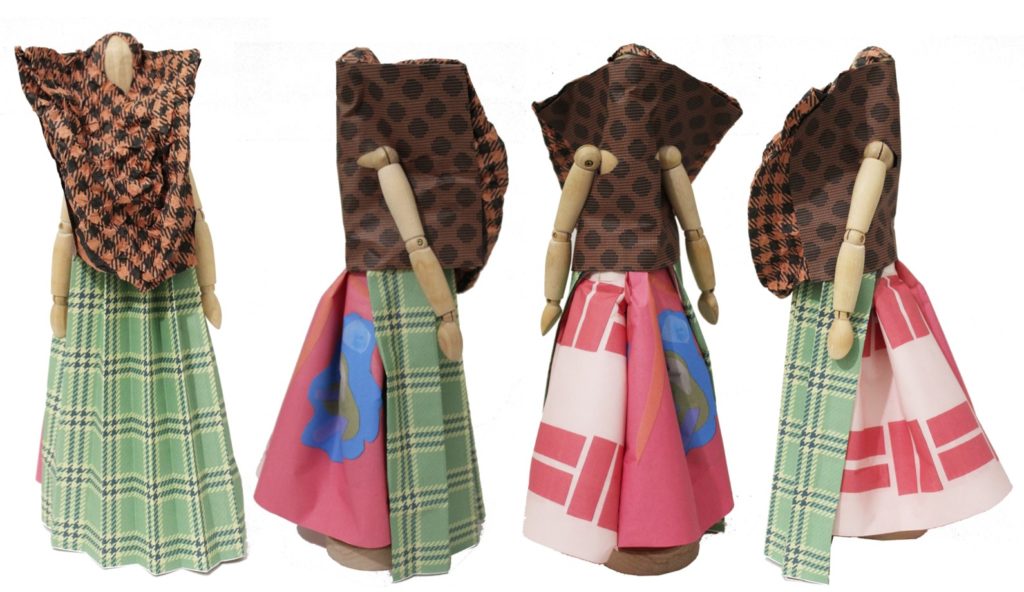 What are you finding nourishes, feeds and sustains your creativity?
I love to constantly educate myself around my practice, whether it is a book, articles online or even just watching documentaries. Seeing what has been done before or what other designers / artists are up too allows me to keep my work fresh and relevant. Being able to reflect on my process lets me see what I can be doing different to develop and improve my own practice.
How, and if relevant with whose support, are you navigating your practice and business during the pandemic?
Restricted movement has been difficult, as it has been for so many, often at times not knowing when to switch off or step away from work. Having my daughter and wife at home with me during this time has helped me continue to work. They are my biggest supporters and if it wasn't for them I'm not sure I would still be creating work. I depend a lot on their moral support.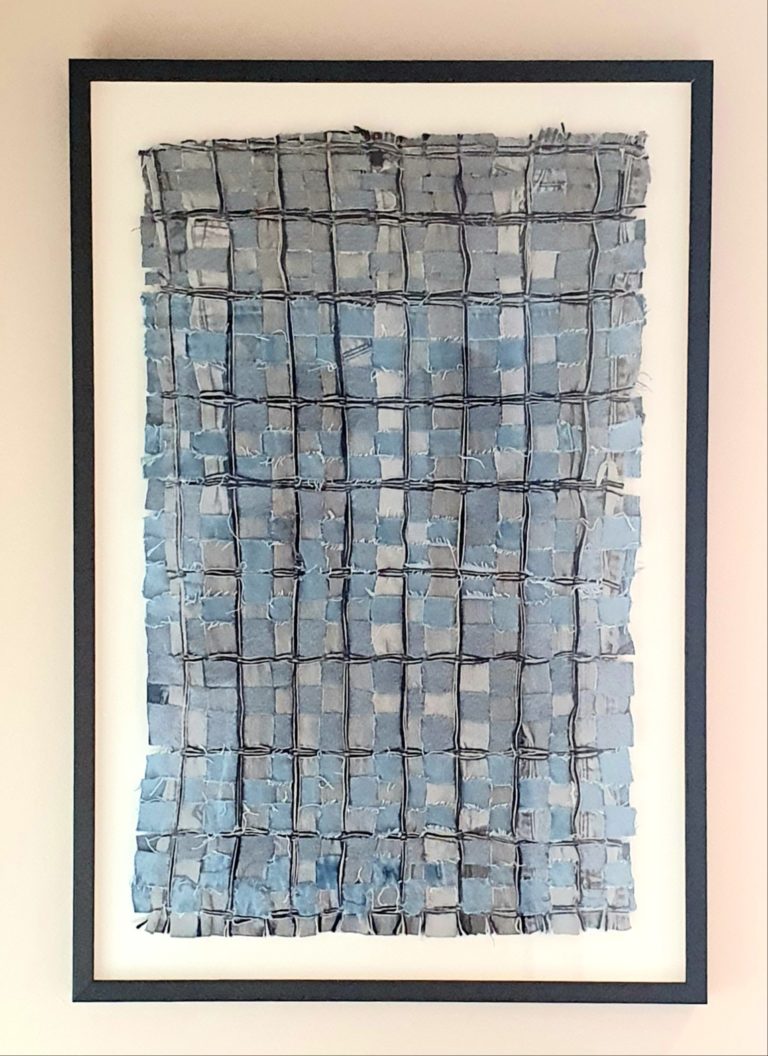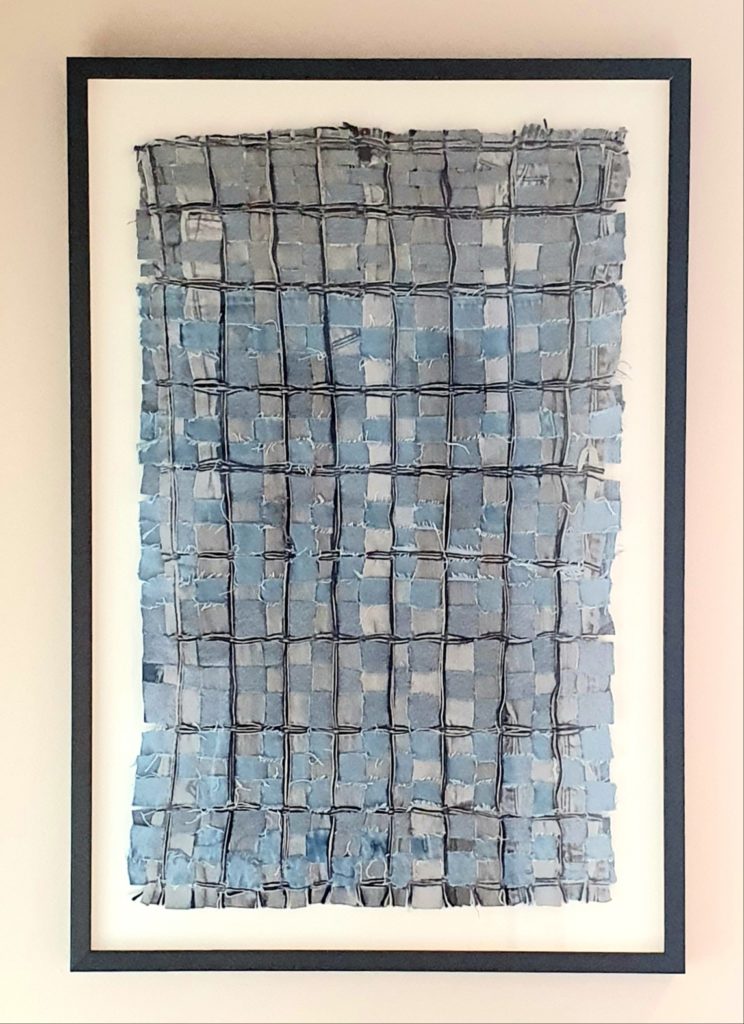 Looking ahead, how is 2021 shaping up for you?
2021 is looking good so far. On completion of my MDes in September I will continue to seek and apply for any opportunities which come my way. 2020 was very fruitful for me, aside from Covid-19 and I hope that luck bleeds into this year too!
And finally what or whose creative work do you actively pursue or await because it brings pleasure and joy?
I love Scotland and I love the diversity of design which we create in our little country. There are a few mills who quite often provide me with a source of pride in being Scottish. Vevar in Glasgow demonstrates the resilience of Scots folk, building a micro mill in the city centre during a pandemic is no mean feat! Bute Fabrics over on the Isle of Bute have a wonderful knack of creating exquisite interior fabrics which I would never want to sit down on! And Prickly Thistle up in the Highlands are bringing tartan weaving back to where it belongs: the return of this practice to its roots makes me happy!
Kirsten Cronie & Koorie
BA (Hons) Knitted Textile Design, Duncan of Jordanstone College of Art and Design, Dundee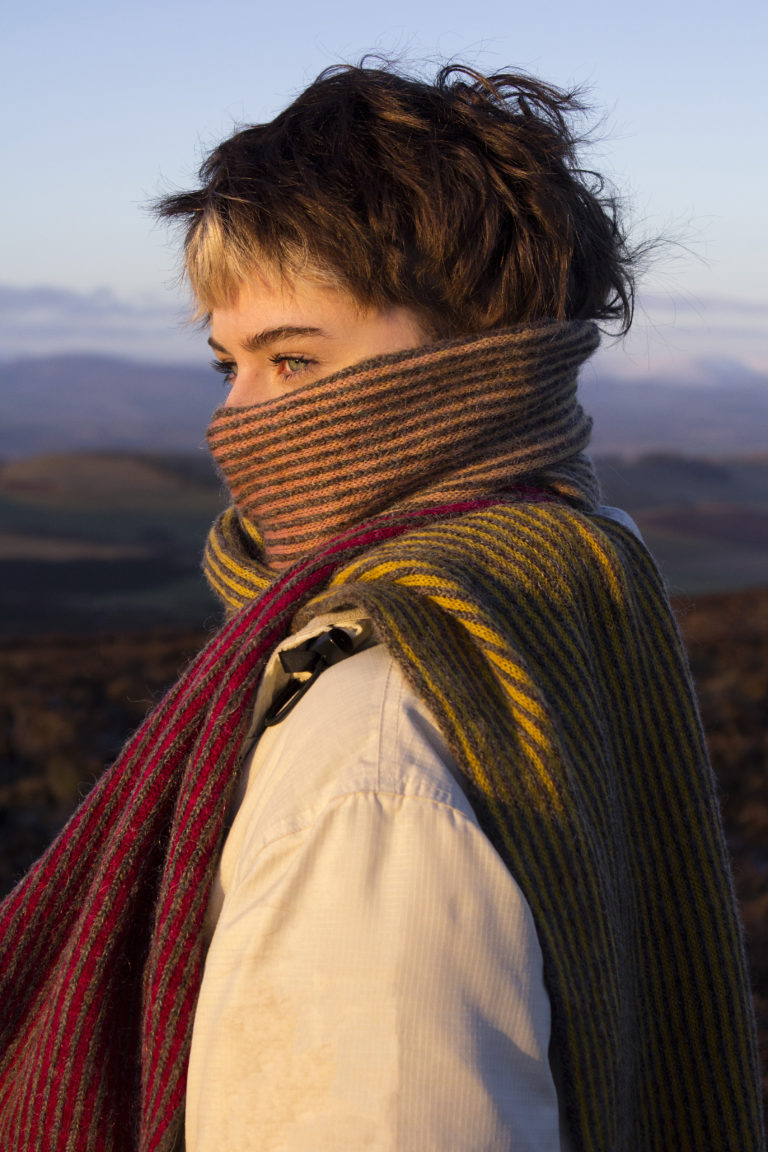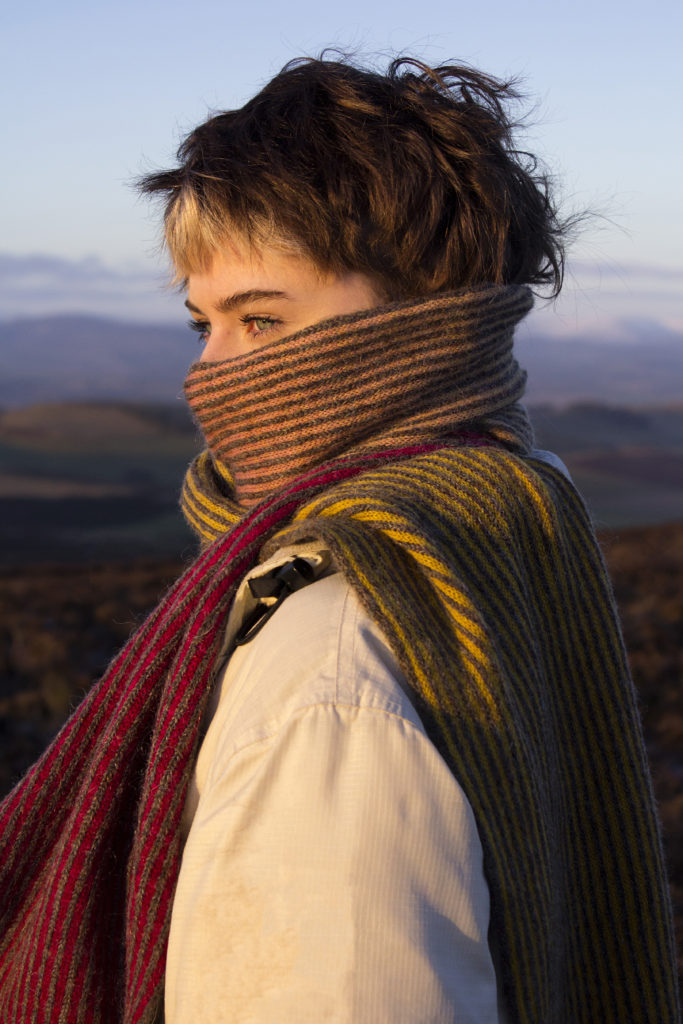 What journey have you and your creative practice taken since we were last in touch?
I have moved into a studio, repurposing an unused room at the Lochee Community Group Warehouse in Dundee. The space and generosity of the Lochee Community Group, has meant I've been able to continue and develop my knitting since leaving Duncan of Jordanstone College of Art & Design (DJCAD) last March. I've advanced my merino yarn dyeing techniques and evolved my undergraduate work into considered and sustainable knitwear items, which I'm selling on Instagram and my website under the name Koorie. It's cosy and contemporary handmade knitwear, inspired by the coorie-ness of the Scottish Highlands and its bothies.
I have really enjoyed creating this new work and advancing my knitting skills over the past year, and I'm looking forward to seeing how my practice will develop in the future. However, due to the most recent lockdown, my studio is now closed, so I have set up a little space to work in my kitchen. This makes getting snacks and cups of tea very easy! As I am unable to dye yarn to the standard I can in the studio, I am currently trying to broaden my knitwear knowledge by teaching myself how to knit garments such as sweaters and sweater vests, which I hope to develop into dyed versions once the studio reopens.
How has your business developed, has it been as you'd expected?
Koorie has grown as I have grown. I definitely don't have many business skills – it even feels odd calling Koorie a business – but I have been learning by doing and signing myself up for business skills webinars and online courses. Designing my logo and branding helped me to confidently take my knitting into the real world, elevating my creative practice from something I do to fill time, to something I do as a way of life.
The main thing I have found difficult is having a regular presence online and on social media, due to a love/hate relationship with it. I see its benefits for growing a business, finding inspiration and keeping up with what other creatives are doing. However, in part, I also resent it, the endless scrolling it entails and our growing dependency on it for quick and easy stimulus while confined to our homes. At this point in time, I feel it is more important than ever to be mindful of how long we spend on our phones, and try to find, and even make, time to be separate from our phones whenever we can. Staying connected to the reality of nature and Scotland's beautiful landscapes is something very important to me. However, I also understand online presence is a massive factor for business growth. My hope, therefore, is with the creation of new work and the development of Koorie as a brand, I can find balance between my creative practice, online presence, and my life outdoors.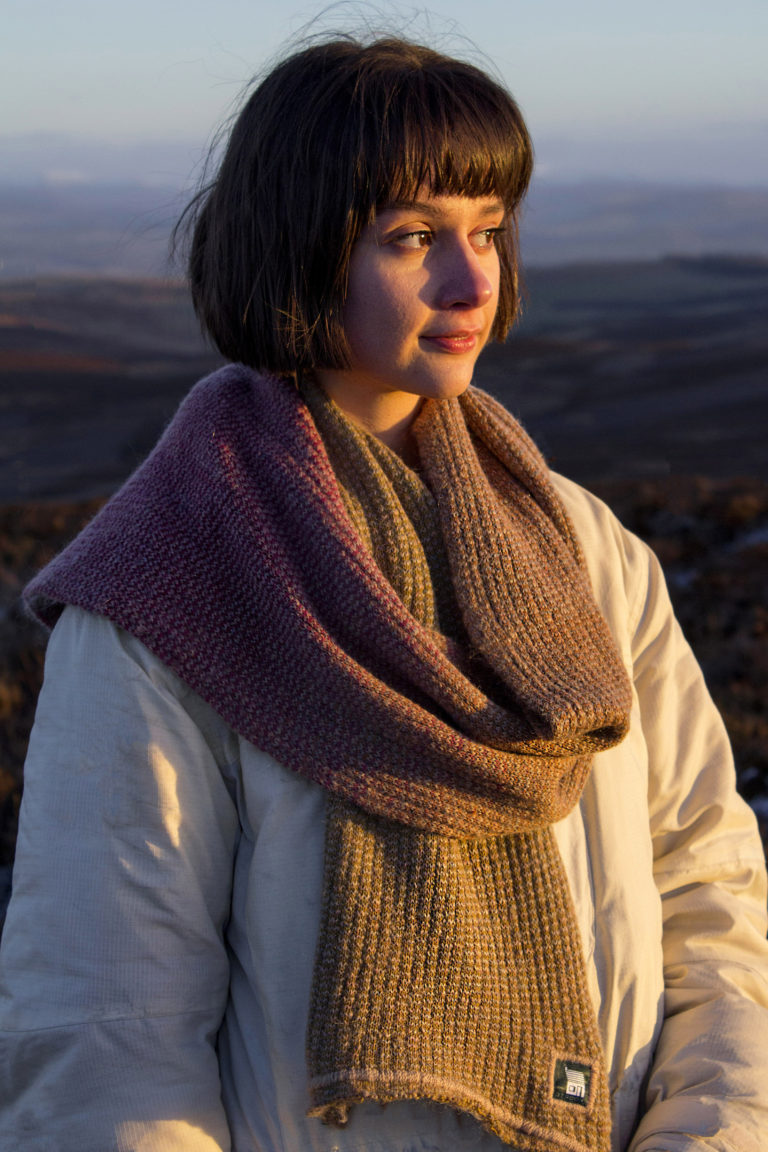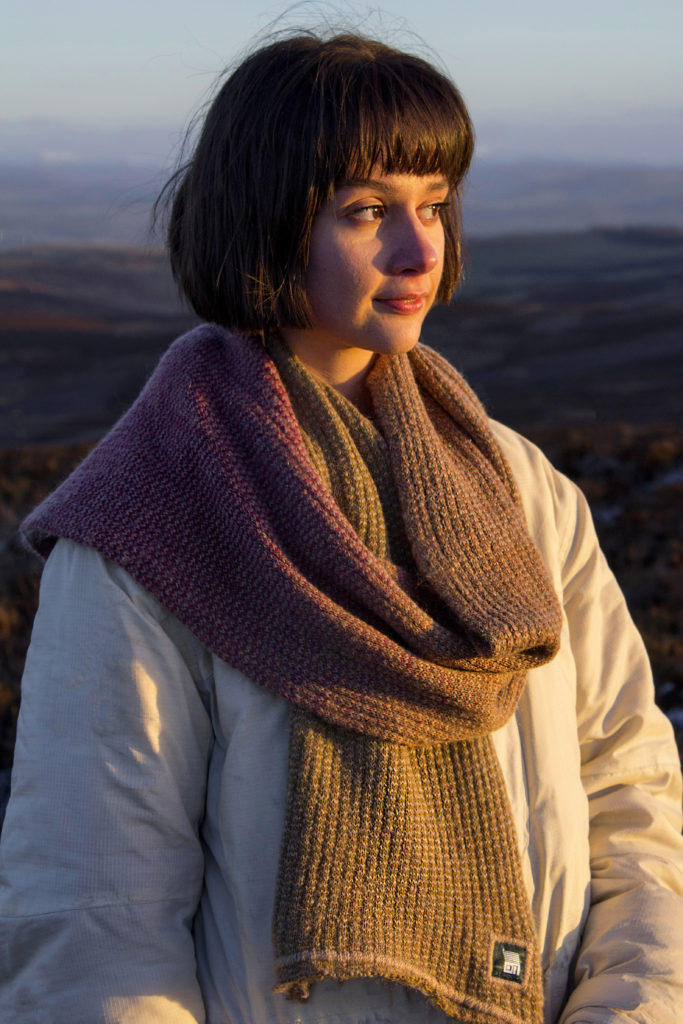 What are you finding nourishes, feeds and sustains your creativity?
My main form of both creative and personal nourishment is physical activity, exploring and engaging with Scotland on foot or by bike. The Scottish outdoors is incredibly inspirational; an opportunity to get intimate with the vast, open and remote places does wonders for clearing the head and inspiring ideas. When I take myself into wild places far away from city life, I feel linked to a bigger picture, yearning to learn more about the history, culture, traditions and environment of Scotland. In our current lockdown I have found it hard being away from the Highlands for so long, but I have been out exploring and running around the local hills of Dundee, finding solace in micro-adventures and planning for bigger adventures once we can travel again.
I have enjoyed and found inspiration through writing for my blog and literature including the beautifully poetic writing of Nan Shepherd in The Living Mountain, Tough Woman Adventure Stories by Jenny Tough and Wanderers – a History of Women Walking by Kerri Andrews. My flatmates, sometime knitwear models and fellow DJCAD 2020 graduates, inspire and encourage me as we are all in the same position trying to grow and help each other navigate, this post-university, adult life, pandemic world we have been thrown into.
How, and if relevant with whose support, are you navigating your practice and / or business during the pandemic and why?
This is slightly hard to answer, which I think is due to Koorie only coming into existence at Christmas. In the preceding weeks I was getting excited about and back into knitting, the first time since leaving university last March. Despite this, I find I've simply been taking each day as it comes, as I realised the main thing many of us have an abundance of right now, is time. Therefore, I am currently just allowing my creative practice to be what keeps me entertained and engaged while trying to fill this time.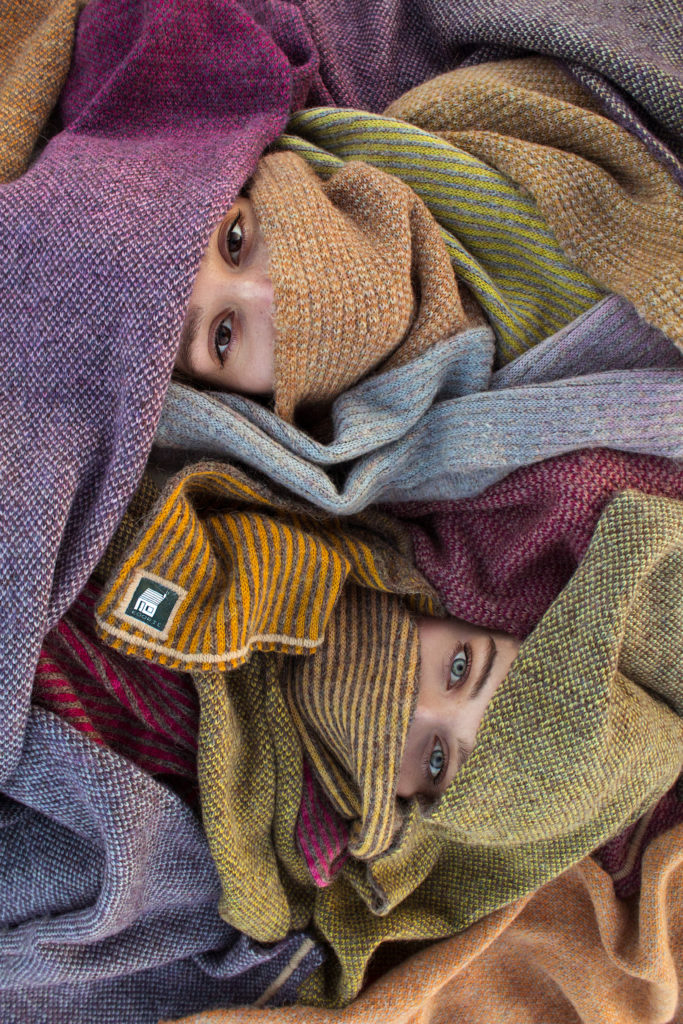 Looking ahead, how is 2021 shaping up for you?
Presently, my main focus is on expanding my knowledge of and confidence in garment making skills so I can broaden the Koorie brand. I am also hoping to spend more time writing for my blog and working on my fitness. Lockdowns have given a lot of people, including myself, inspiration to get into shape, which is great as I see this as good a time as any to get fit and strong in preparation for the lockdown ending, and our adventures beginning again.
Otherwise, I don't have many plans yet. My biggest hope for 2021 is to move closer to the Highlands so I can have the mountains and therefore inspiration for all aspects of my creative practice (knitting, writing and photography) on my doorstep. A move would also be about giving back to the Scottish landscape by encouraging the return of the Caledonian forests as a volunteer with rewilding and tree planting projects in deforested areas and rebuilding and repairing bothies with the Mountain Bothy Association. As a regular user of the bothies, this is a good way to help give back to these historic shelters, and the cultures and traditions attached to them, ensuring their stories are passed on to younger generations.
And finally what or whose creative work do you actively pursue or await because it brings pleasure and joy?
Currently the main creative work that brings me joy, happiness and hope, is that of my friends and fellow graduates who are still creating and selling work despite the way university ended for us all. The same goes for current final year students who are still managing to produce impressive work despite the struggles of finishing their degrees through the pandemic. Inspiration closer to home comes in the form of my flatmates graphic designer Jessie Delatousche and textile designer Maisie Elizabeth Farrer, who graduated alongside me last year. We talk a lot about each other's projects, bounce concepts off each other, and give each other confidence in our ideas – echoing our old studios in DJCAD. Deciding to keep living in the innovative hub of Dundee and living with other creatives has definitely helped my creative practice a great deal, and I am always looking forward to seeing what they produce next!
Helen Voce is an independent producer working locally, nationally, internationally and voluntarily in the creative industries. Her professional specialism and personal interest is in contemporary craft and design in Scotland, the UK and beyond. Current professional development projects include Make Works Scotland with Paved with Gold, the Tanween Design Programme at Tashkeel in the UAE and the Craft Toolkit and the Road to COP26 Innovation Grant Programme in Nepal for Applied Arts Scotland. Former clients include Cove Park, Crafts Council and Creative Scotland.