Ica Headlam is the founder of We Are Here Scotland & Creative-Me-Podcasts. Here he talks to Susanna Beaumont about the vital need to support creativity & amplify BIPOC voices.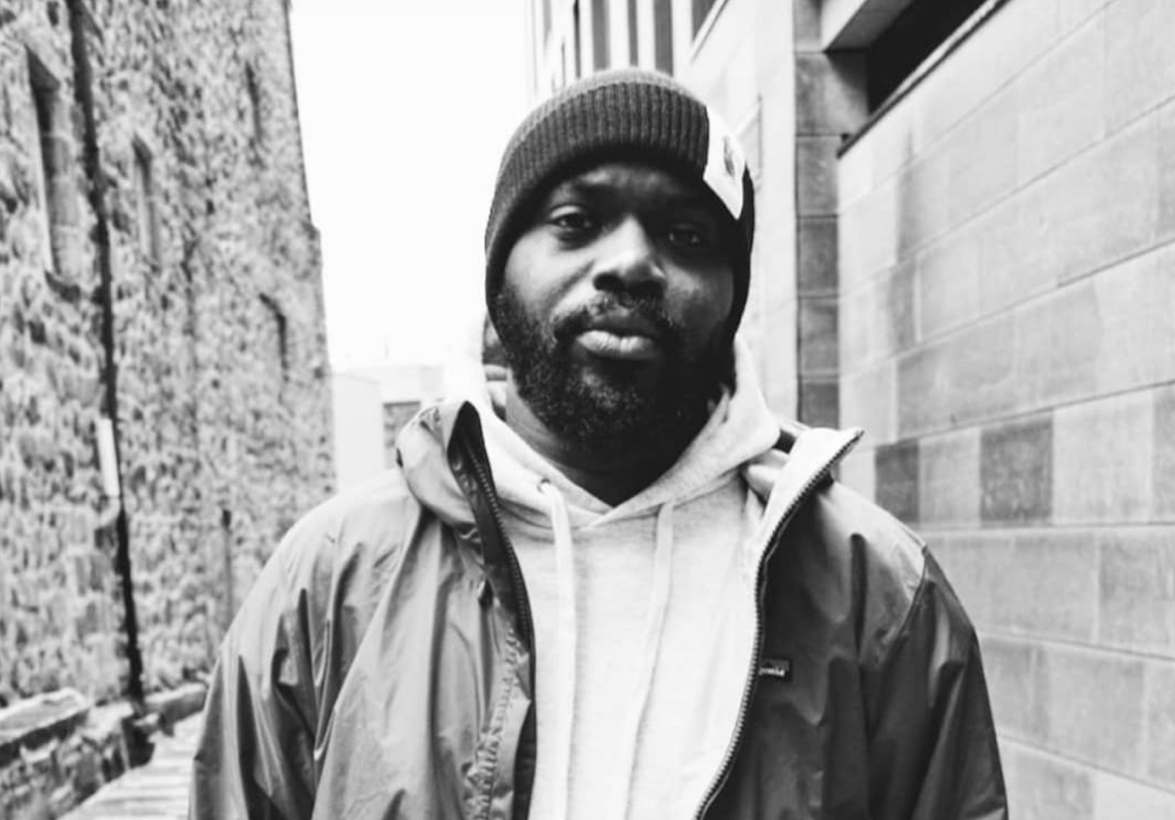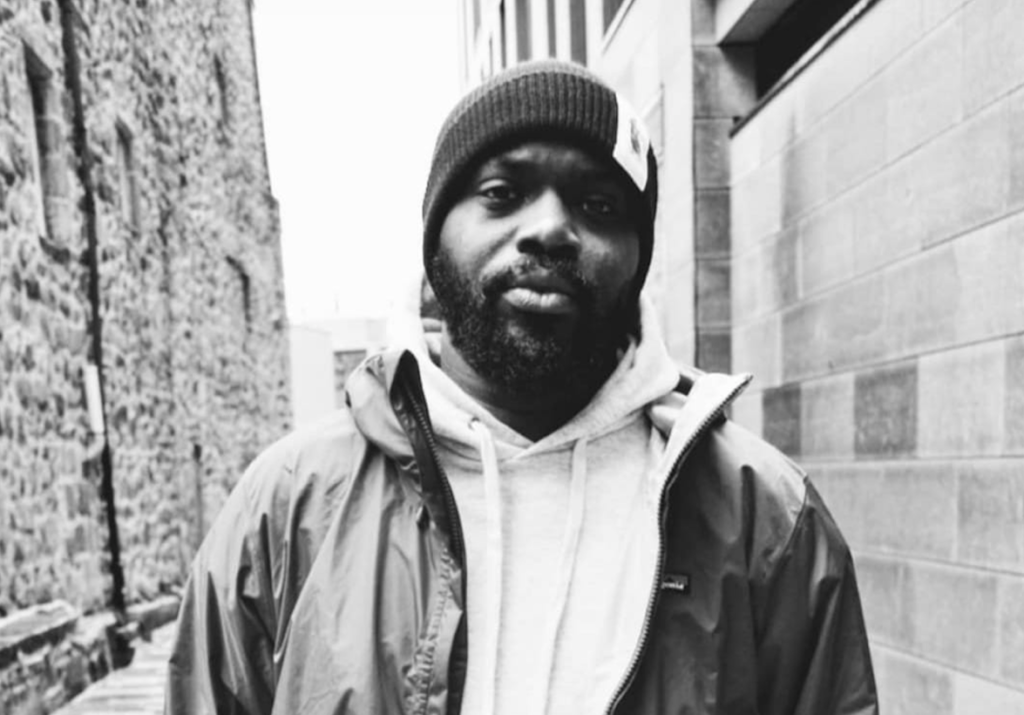 What's the view from your window?
I am in my office in Aberdeen and I can see oak trees from the window. It's a wet & windy day with a strong gale coming down from the north.
You have long believed that creativity is a vital life force that needs to be supported. What inspired this?
I am a south Londoner & was brought up by a single mum who felt it important to expose me & my brother & sisters to different cultural experiences. She took us to Dulwich Park for picnics & would take us into Dulwich Picture Gallery. I also fell in love with comics when I was young after mum bought me one. I became immersed in storytelling & made comics with my friends at secondary school. I went on to study art & design but I was bit unruly when I was younger & it didn't work out. I was diagnosed with dyslexia. I went on to volunteer in a homeless shelter supporting people with drink & drug dependency needs in King's Cross London. I then decided to train as a social worker & I have now been a social worker since 2012. But throughout all this I have always felt that art & creativity are central to my life. Creativity has helped me during the difficult times in my life.
You are released your first Creative-Me-Podcast in the 2017 & now have presented over 100 podcasts. How did it all begin?
I started the Creative-Me-Podcasts as I have always wanted to explore & share people's ideas & creativity. I moved to Aberdeen in 2004 to study social work & always believe it's important to take pride in what we do here in the city & the north east. I sometimes think there is too much concentration on what happens in the Central Belt, so I wanted to show & support for what's going on here, amplify voices & ideas. The first podcast was with Gary Kemp the founder of Doric Skateboards & more recently I collaborated with North Lands Creative in Caithness to record a series of conversations with glassmakers celebrating Glass Lives week. I have also worked with Aberdeen's Look Again Festival, based at Gray's School of Art in 2019 speaking to artists such as Morag Myerscough & Craig Barrowman and others. I like hearing people's stories & sharing their stories.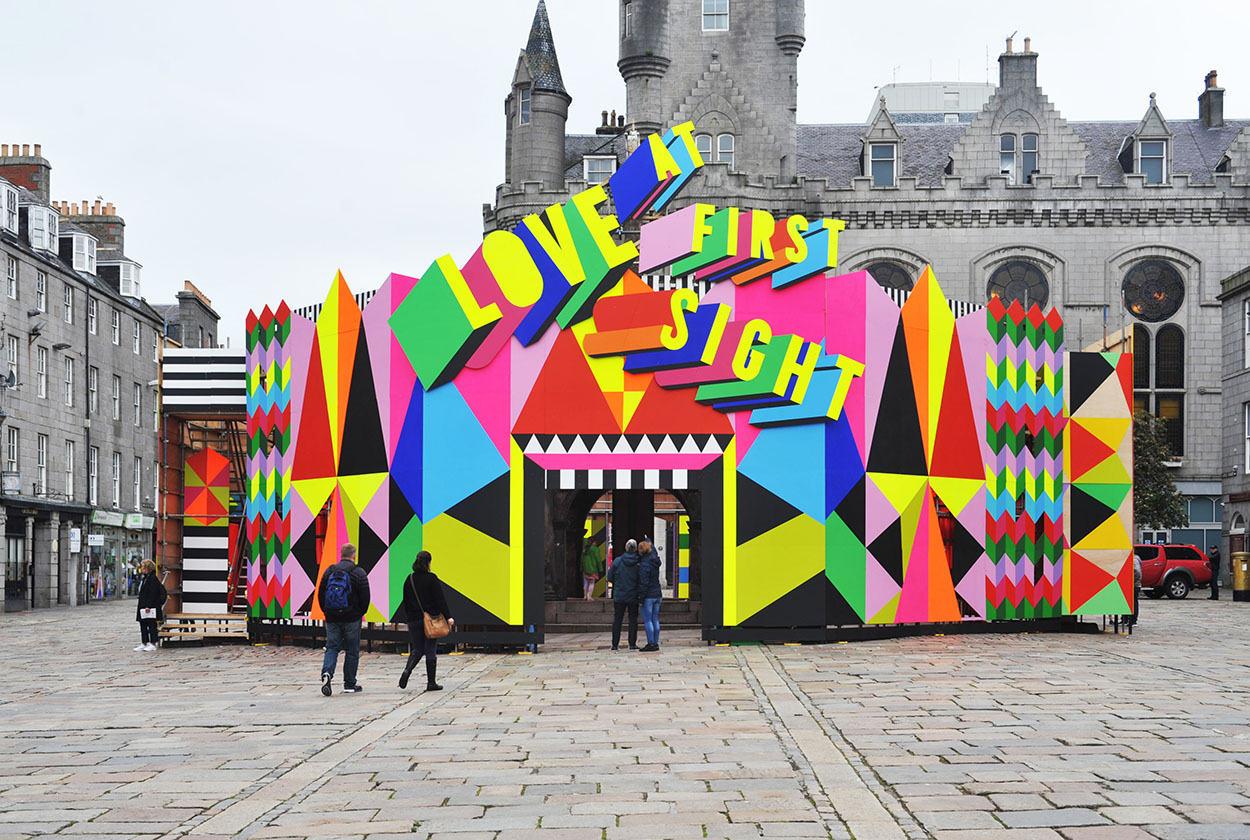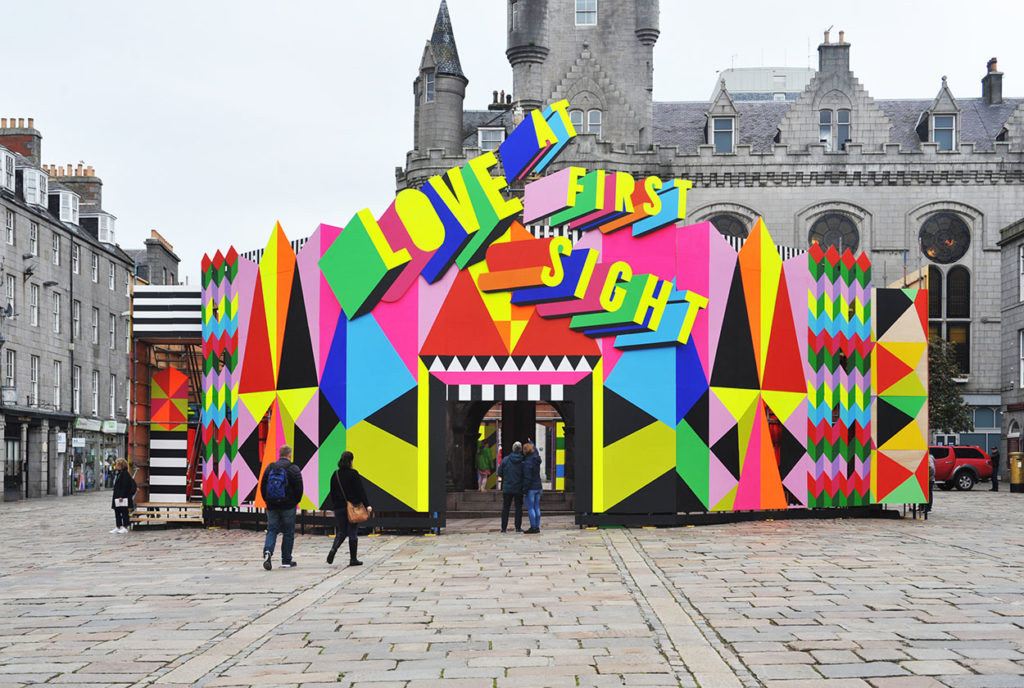 But the last year has been difficult. You got Covid-19 last spring and you were hospitalised. Pneumonia has left you with scarring on your lungs and you had to take 9 months off work. How you are you now?
I made it through. It was tough & I was very ill & it was difficult for my wife & young daughter & my family in London. There was a lot of love & support. When you are in a hospital room by yourself you have lots of time to think. I took a break from social media. I am now looking after myself, watching what I eat. As they say, 'health is wealth'. But then things started coming through from the States. The shooting of Breonna Taylor in March in Louisville and then, as clear as day, the murder of George Floyd on camera in May in Minneapolis; then the rise of Black Lives Matter. Non-black people were starting to think 'we have to figure this out, maybe this not quite fair'. As I say you have to be uncomfortable before you get comfortable.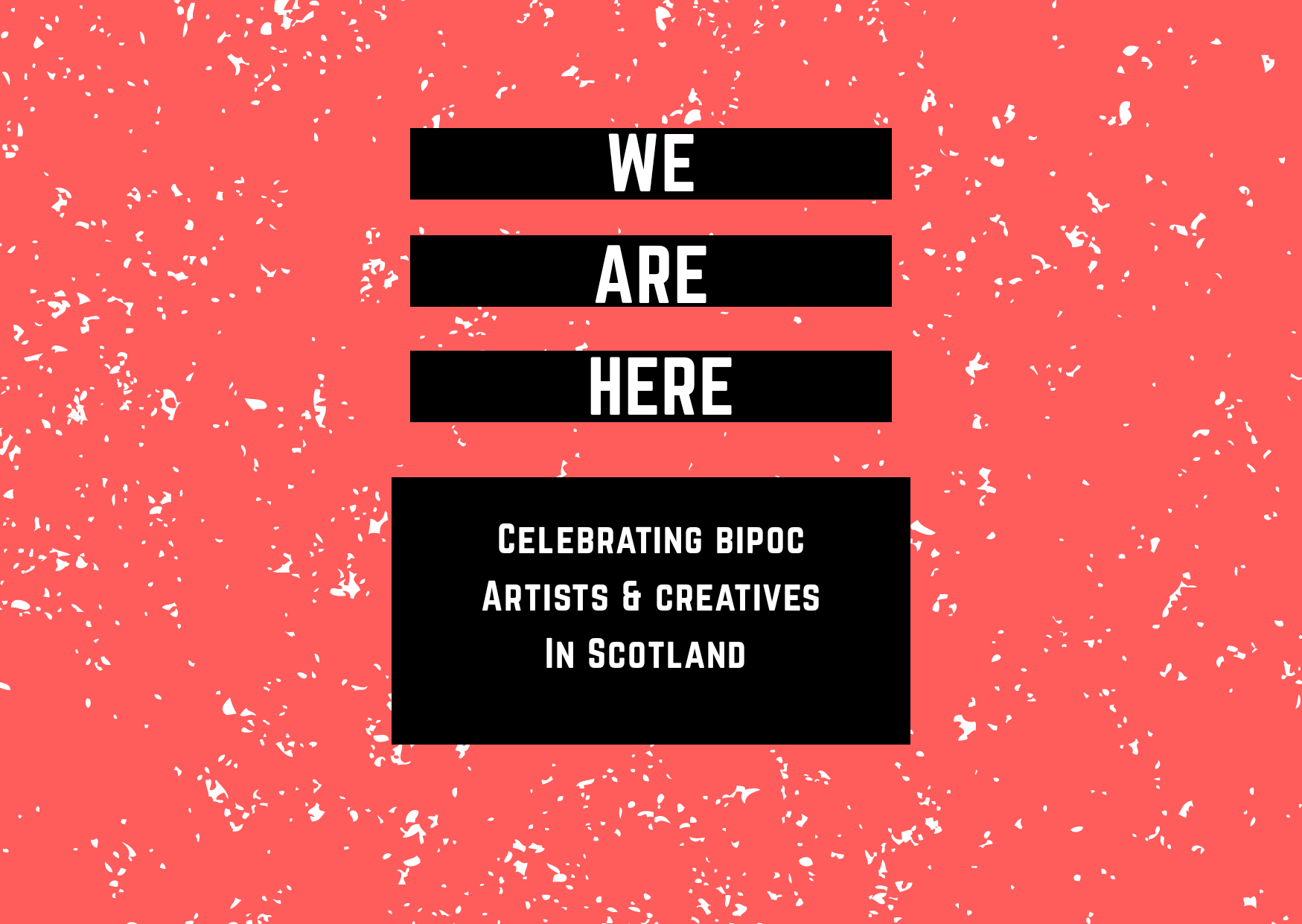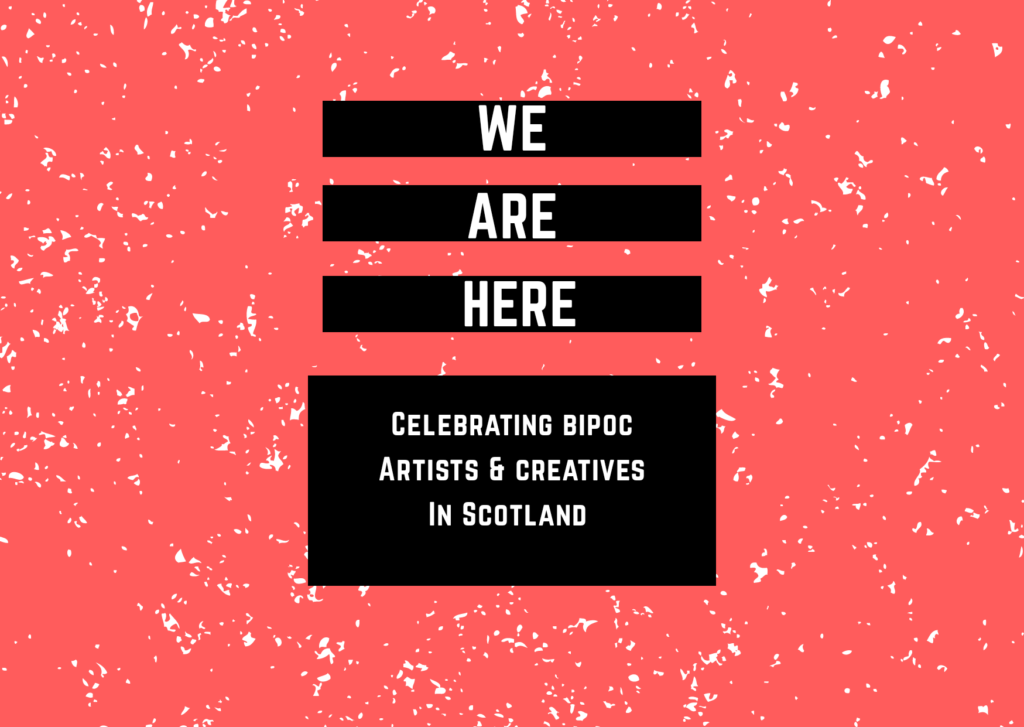 So last autumn you launched We Are Here Scotland in direct response to what you were seeing & feeling?
Yes, We Are Here Scotland came out of the Creative-Me-Podcasts and these real events. I increasingly felt nothing was addressing my lived experience, no one looked like me. I would go to exhibitions & openings but not see anyone that looked like me, so I decided I wanted to amplify other voices, new voices. I want to reach black people & people of colour. George Floyd's death made me want to carry out meaningful actions. This led me to launch We Are Here Scotland, to support & amplify voices of BIPOC (black, indigenous & other people of colour) artists and creatives in Scotland.
We Are Here Scotland is a Community Interest Company and we set a GoFundMe campaign to fundraise. We specifically want to give money of up to £500 to BIPOC artists & creatives. We want to give musicians, designers, artists, photographers practical support to buy materials, studio space or a residency. We still need to raise further funds but already our website has highlighted the work of for example Bemz a Glasgow-based rapper & Courtney Ama Stoddart, a Scottish-Caribbean poet & performer.
"We Are Here Scotland came about through my sheer frustration of seeing the constant a lack of consistent BIPOC representation within Scotland's creative industries whilst also recognising that there needs to be a platform in which we are given the chance to showcase ourselves, connect and seek funding and grant opportunities".
Is there a building, a painting or design object that makes your heart leap with delight?
I really like the painting by the African American artist Kerry James Marshall's Past Times painted in 1997. It's a really beautiful scene.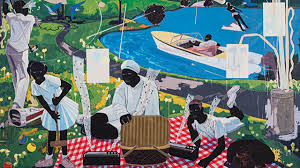 What's your favourite dish or TV show that's kept you going during lockdown?
As I grew up in a big Jamaican family eating together is important to me. I love stewed chicken with rice & peas. And when I was ill with Covid-19, I really longed for my mum's home cooking.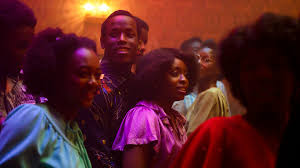 I recently binged watched It's a Sin, the mini-series by Russell T Davies about HIV & Aids in the 1980s. Steve McQueen's Small Axe series was amazing. I really identified with Lovers Rock, the music, the families, the church halls, it's such a rich culture that I'm proud to come from. I listen to Galaxy FM & to Matt Hickman aka Brown Bear, a talented musician who recently created a Black and Scottish Spotify playlist that I've been telling people to check out.
And walking in the woods with my wife & daughter, exploring what's on the doorstep has really helped my mental health.
We Are Here Scotland
@weareherescot
@weareherescotland