Neil Gillespie, design director at architects Reiach & Hall, talks to Susanna Beaumont about the ideas that shaped the transformation of Edinburgh's Fruitmarket gallery into a multi artform space.
Following a £4.3 million redevelopment, Edinburgh's Fruitmarket gallery reopened in July with an exhibition of work by the Glasgow-based artist, Karla Black. Edinburgh architects Reiach and Hall – architects of Orkney's Pier Art Centre & Lanarkshire's Maggie's Centre – have brilliantly revitalised the existing space & doubled its original footprint by extending into the adjoining former fruit & veg warehouse, which was more recently home to Electric Circus nightclub.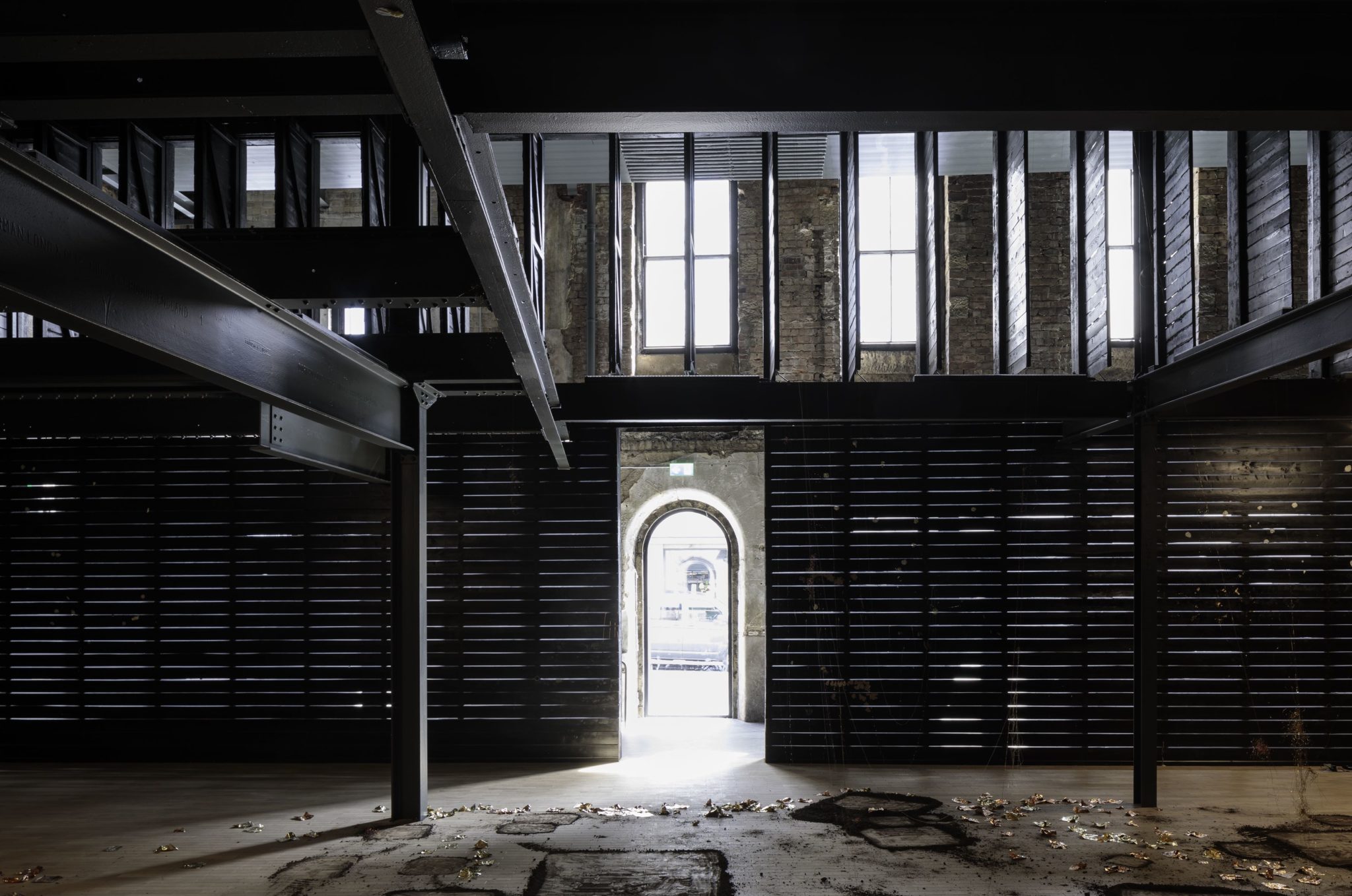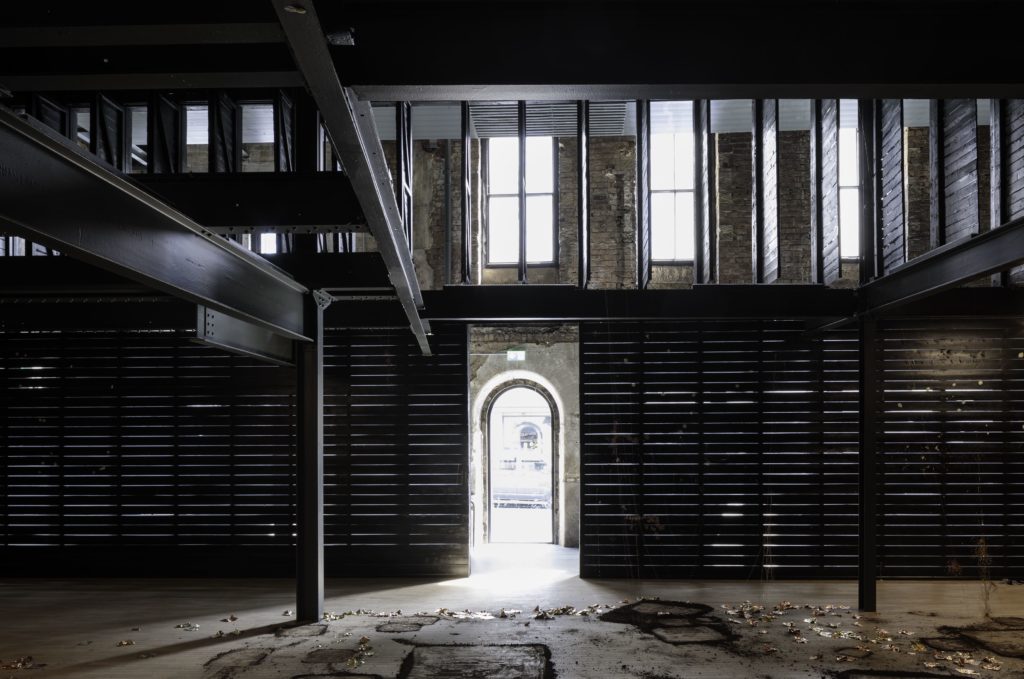 'We delved into the structure, it's a structure that has shifted & changed over the years. It was built originally as a warehouse with fruit & veg hoisted up from Waverley railway station below. It has such an interesting energy.'

Neil Gillespie
What is most engagingly different is the new Warehouse space. All exposed steel girders & darkened walls punctuated by apertures of light, its an darkly intense space. Architect Neil Gillespie, who led Reiach and Hall's design team, talks about the influence of traditional Japanese vernacular architecture on his thinking, particularly the minka house. Translating as 'people's house' these domestic buildings frequently had exposed roof beams, simple wooden partitions where the silhouette of forms – timbers, shifting floor levels, angled spaces & apertures – are carefully considered. So rather than a standard issue 'white cube' gallery space, the Warehouse plays brilliantly with both dark & light, reveal & expose, shade & shadow.
And it's so intriguing to see Karla Black's new site-specific installation Waiver For Shade with its mounds of dark deep earth, thrown up as if by some nocturnal beast. Patterned by trembling glints of copper & gold leaf overhung with strands of hanging golden bronze thread, this earthy, precious metal palette is unusual for Black who often works in blush pinks, pastel blues & minty greens. So one imagines that this dark yet lofty yet intimate space sparked Black's exploration into deeper, darker hues. In Waiver For Shade, Black offers up kind of archaeological dig that riffs sensitively on Reiach & Hall's architectural reconfiguration & excavation of this one-time warehouse. And how wonderful to think that future inhabitants of the Warehouse may likewise explore new palettes & possibilities in this darker space.
Gillespie explains that they consciously did the opposite of what was expected – hence resisting the go-to 'white cube' gallery look. He also talks of of Edinburgh's Old Town & New Town, light & shade; the ordered rhythms of Classical architecture of the New Town & the more chaotic curves of the Old Town. And of course the famed son of Edinburgh, Robert Louis Stevenson & his book Strange Case of Dr Jekyll & Mr Hyde, first published in 1886. And this duality is brilliantly played at the Fruitmarket: bright white spaces of the original upper & lower galleries & here in the Warehouse, a more shadowy space which will welcome performance, readings & talks along with exhibitions.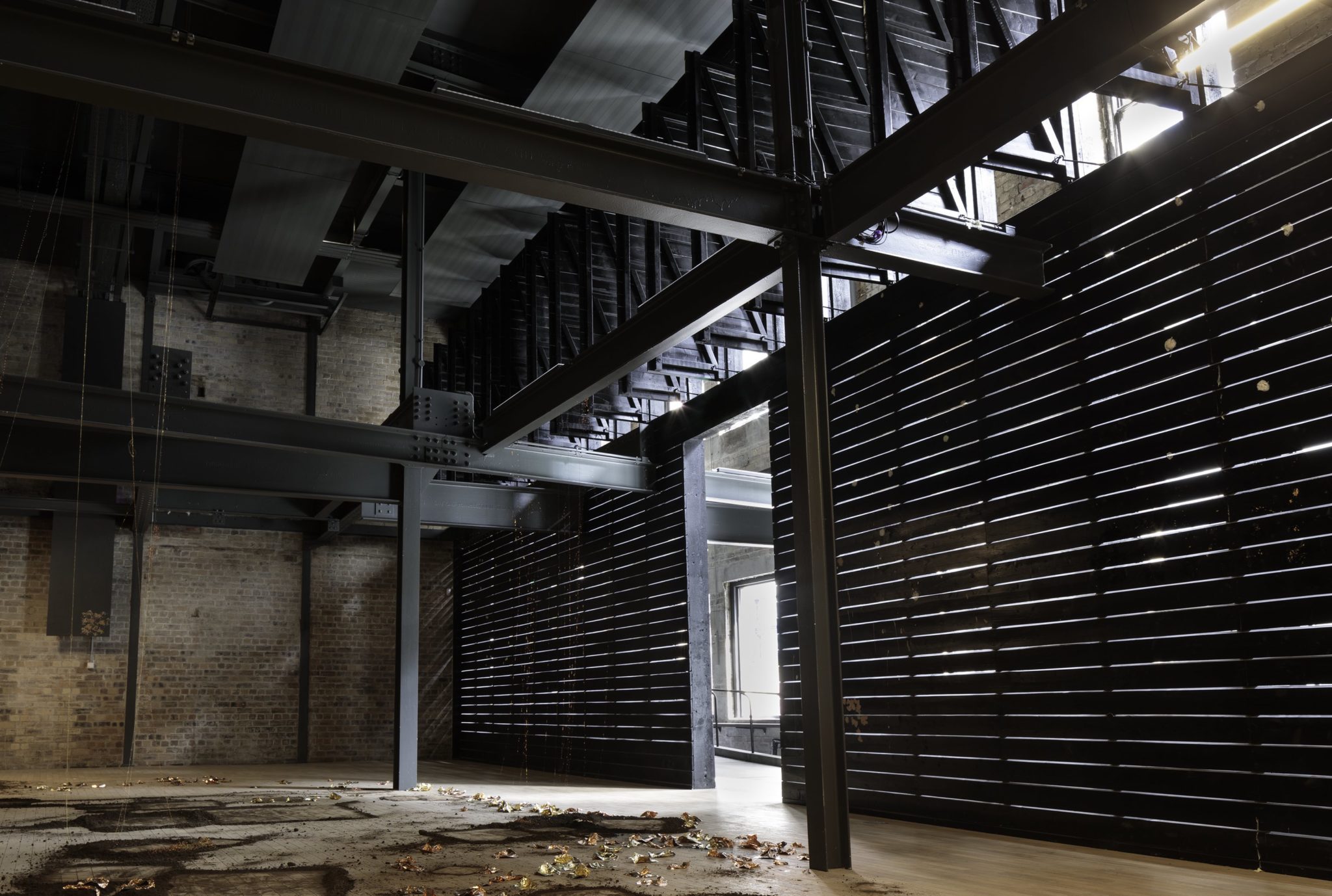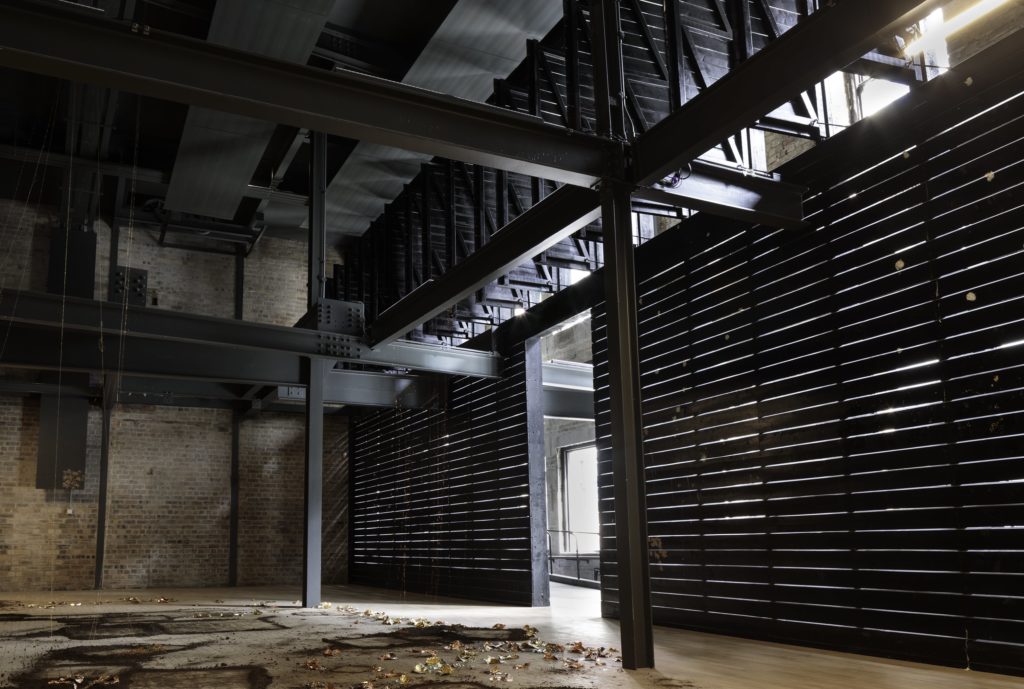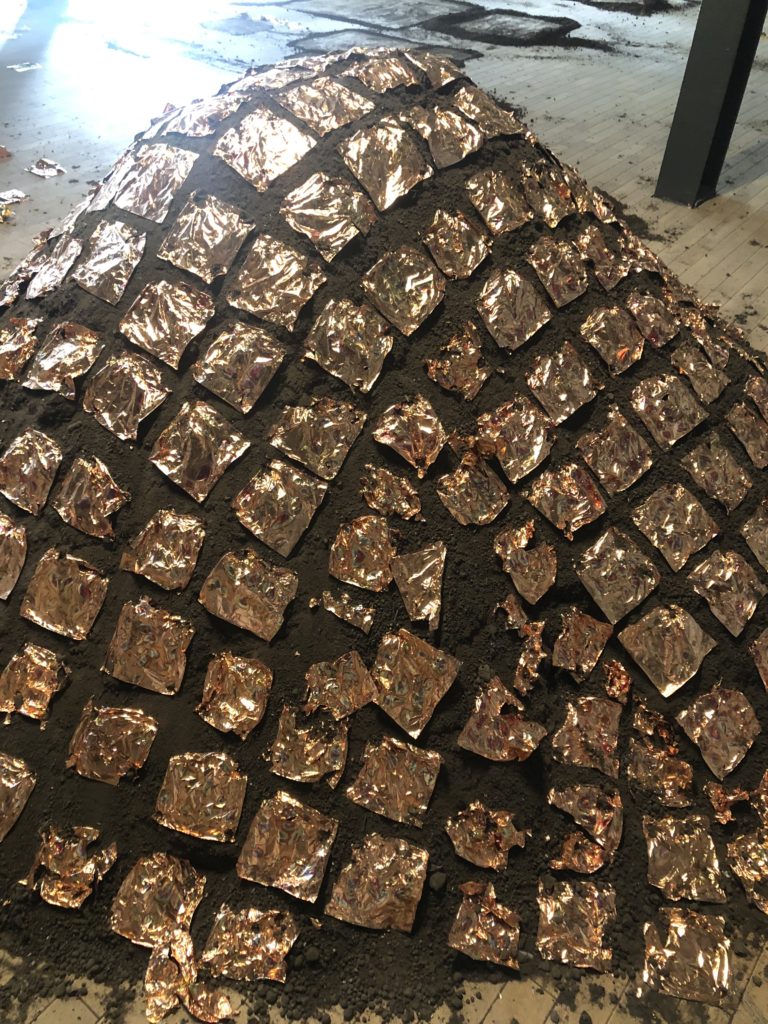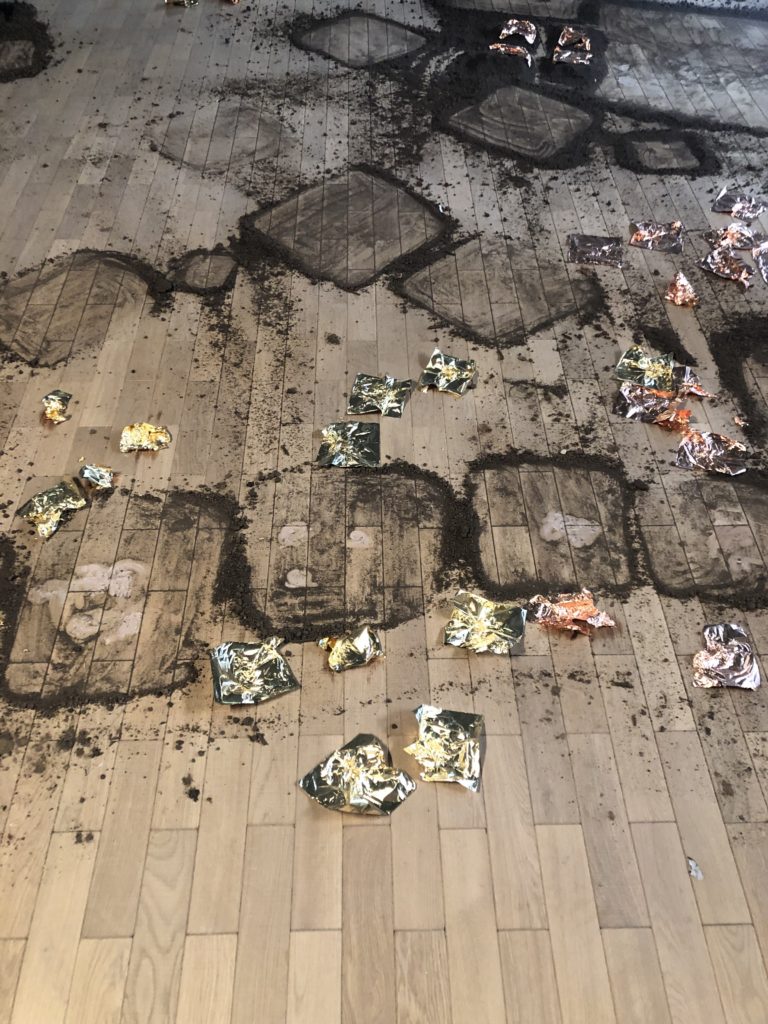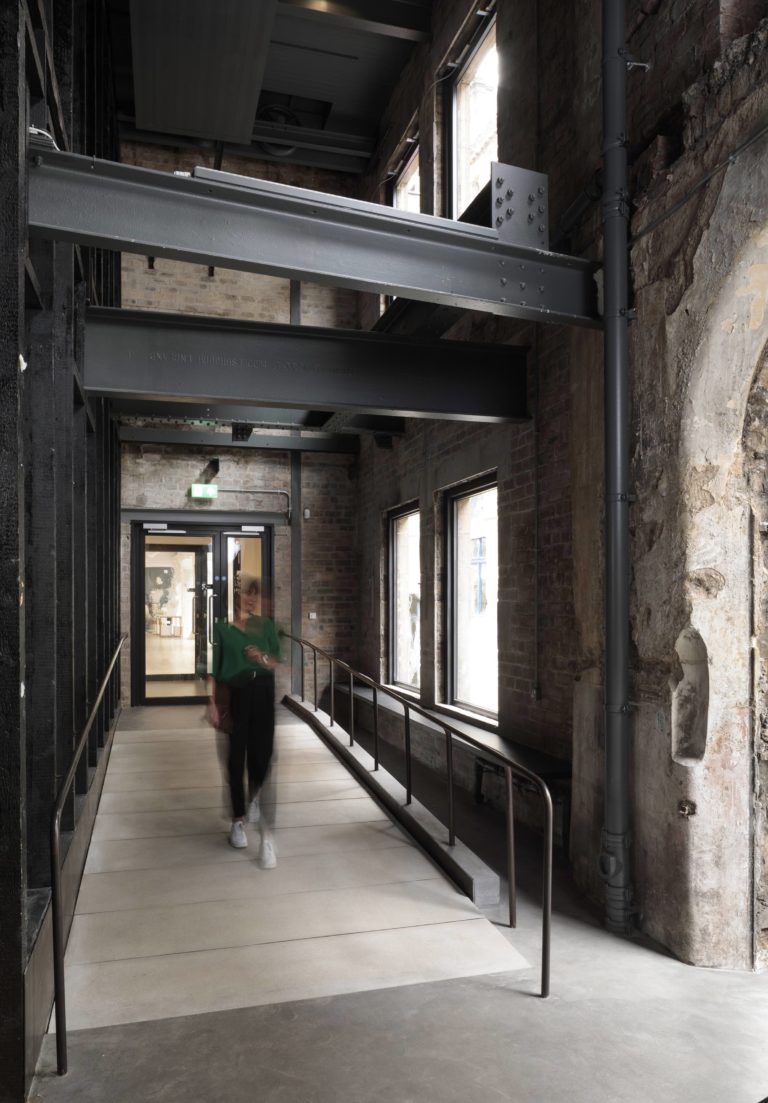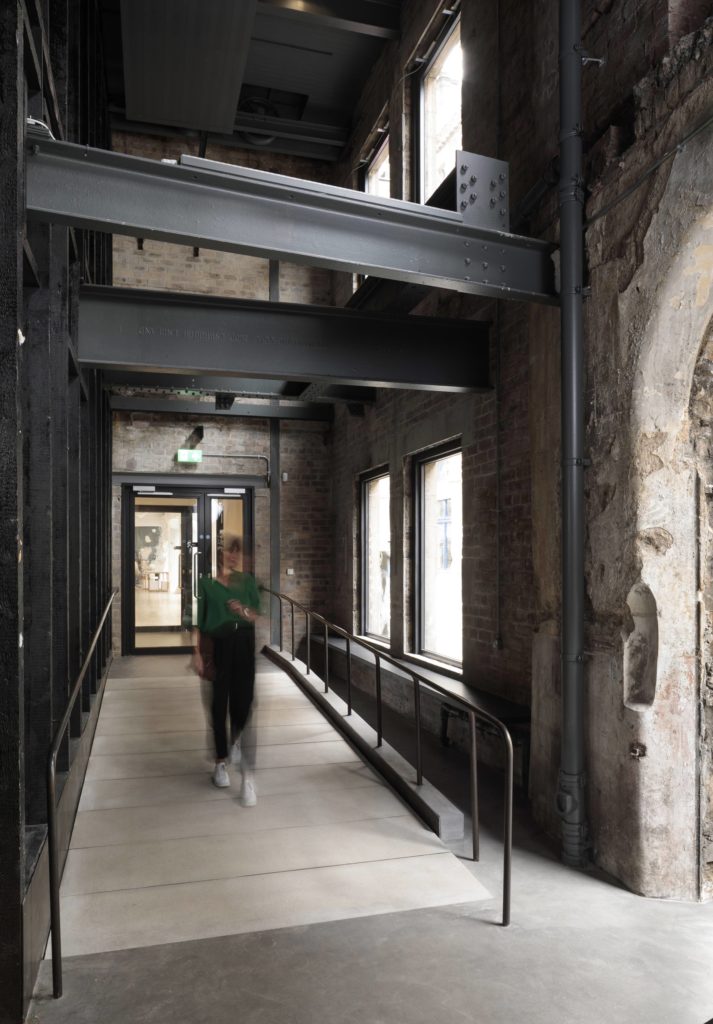 The floor of what was originally an upper warehouse has been removed transforming the space into double height. Now visible steel girders criss-cross the interior volume – the manufacturer's name, the once giant 19th century steel producer Dorman Long Ltd of Middlesborough, is clear to see. And the original floorboards & joists have been re-purposed to create window shutters and a slatted screen. Painted black, the screen sufficiently shields the space from the street but still importantly allows glimpses through.
As to Fruitmarket's original spaces, Gillespie's approach was very much to distill, to remove an extraneous detail. 'We wanted to create stable moments in the spaces that are not galleries,' says Gillespie. 'We have put in concrete stairs & simplified the spaces, added a walkway between the old & new space. We have removed unnecessary details & thought carefully about accessibility shifting the lift 45 degrees so it opens on to the top of stairs rather than directly into the gallery.'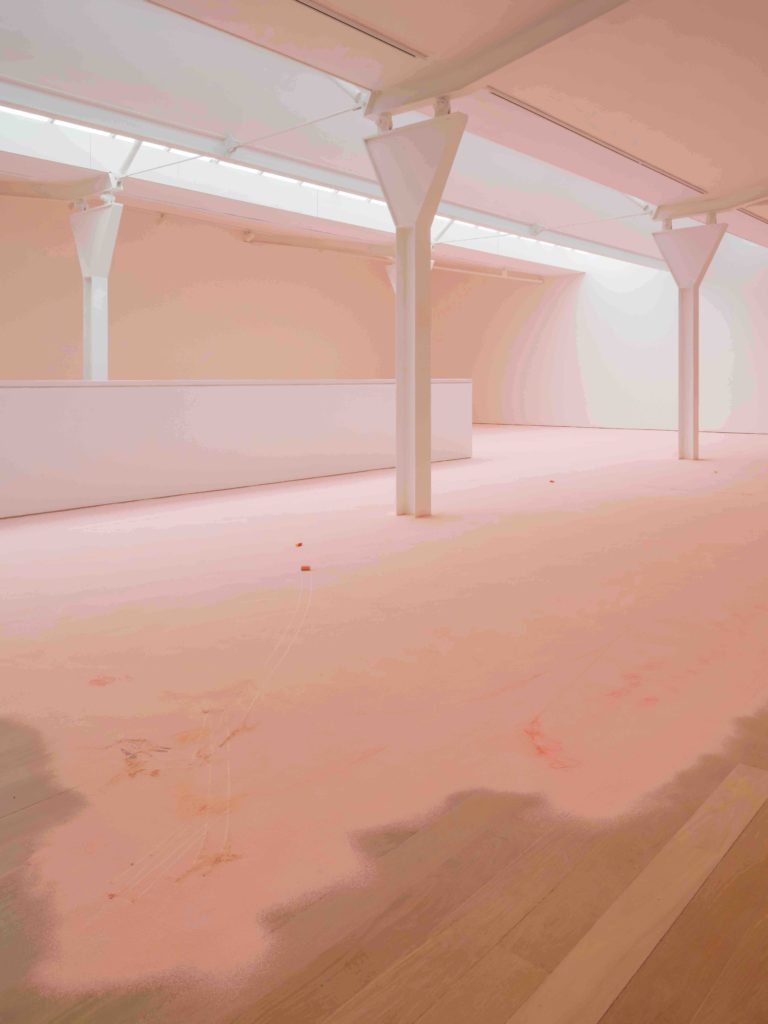 Gillespie also mentions as influences the US artists Donald Judd & Robert Smithson & how their work has long made him consider materials as a vital component of any building, the importance of understanding & valuing materials & their specific properties. This understanding is beautifully shown at Fruitmarket.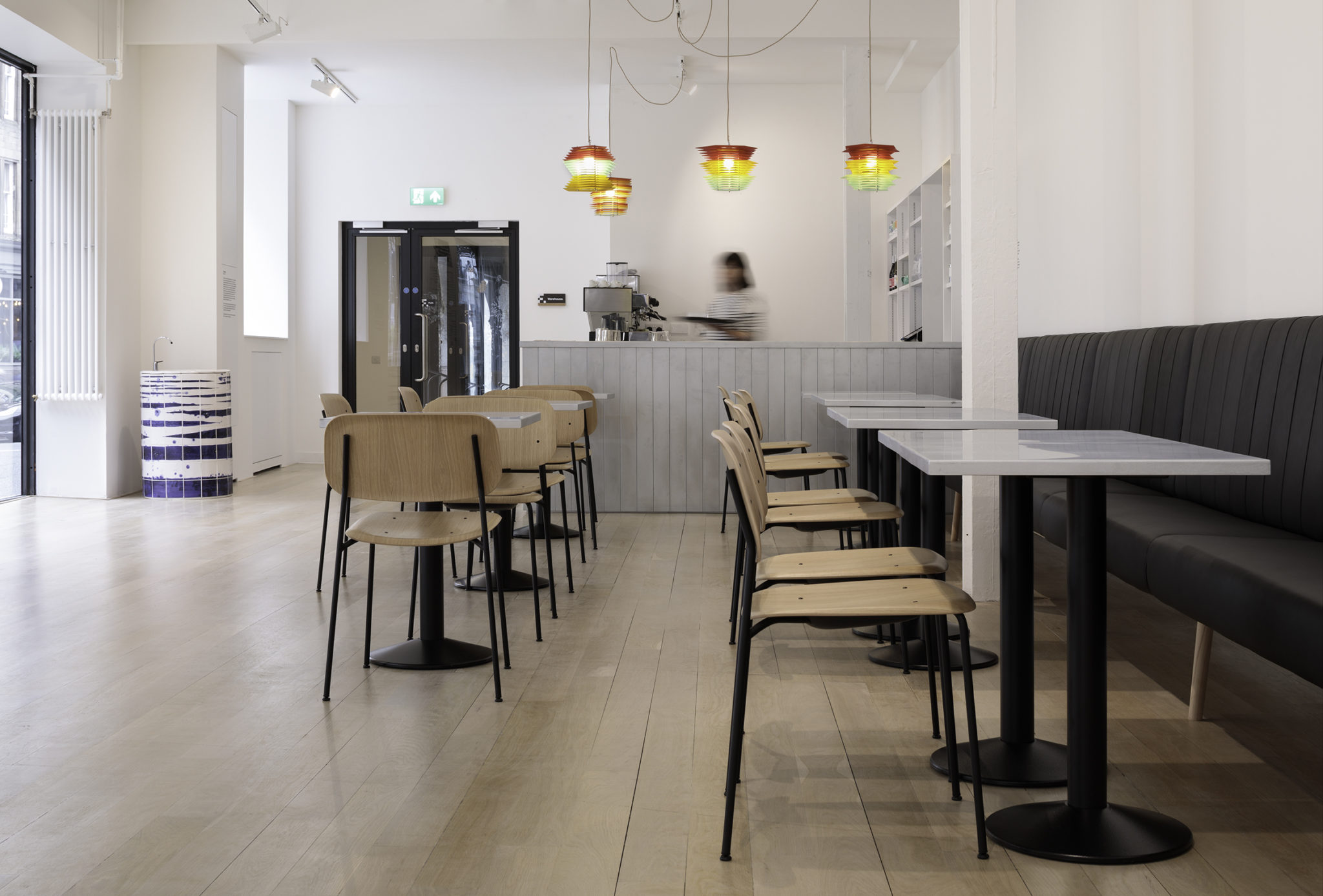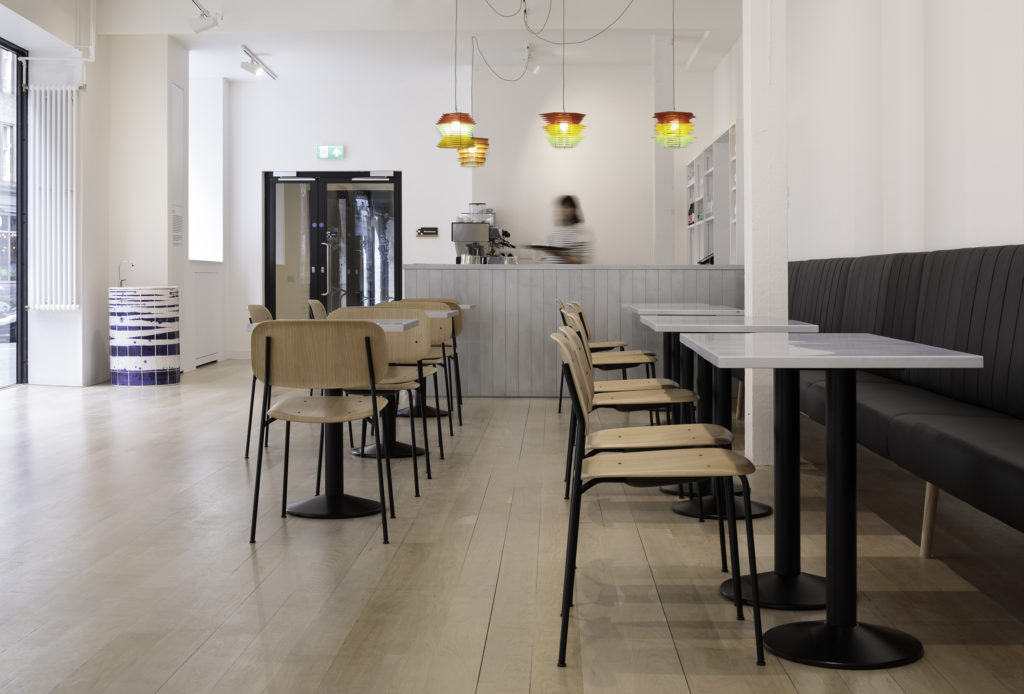 Fruitmarket 45 Market Street Edinburgh EH1 1DF. Karla Black details for a retrospective runs until 24 October 2021.