Prof Christopher Breward took up his new post of Director of the National Museums Scotland in March. He was previously Head of Research and Collections at the National Galleries of Scotland and Principal of Edinburgh College of Art. Here Christopher, who has led the last two editions of DES Debates, talks outfits & his fondness for the music of Ivor Novello.
What's the view from your window?
I am looking out from my study in the Southside of Edinburgh over the garden and towards Arthur's Seat, where the gorse is out and a couple of lockdown exercisers are at the summit. Aside from that it's all suburban nature on the cusp of blossoming.

In 2012 you curated along with your colleague Ghislaine Wood, British Design from 1948: Innovation in the Modern Age at the V&A. Did you come to appreciate a particular designer or object that you were previously not so familiar with?
British Design from 1948 gave us the opportunity to interview a number of senior designers whose contribution to British life during a period of great transformation had been profound. I had thought I knew the field fairly well but was often bowled over by the generosity and insights of interviewees. The furniture designer John Makepeace welcomed us to his rural home and provided us with the best Coronation Chicken lunch (itself a British design classic, created by Constance Spry and Rosemary Hume). Terence Conran spoke movingly of his work on the Festival of Britain. Barbara Hulanicki was a great raconteur, the epitome of a 1960s attitude. Zandra Rhodes pushed creativity while serving tea from kooky Carol McNicoll ceramics. Paul Smith paid homage to his Nottingham and art school roots. Peter Saville distilled the philosophy of Factory for us wearing a silk dressing gown in his kitchen. Tom Dixon cleaved to the ethics of Punk. Kenneth Grange was a suave ambassador for Modernism. John Hegarty conjured up the heyday of advertising in his Soho studio and Zaha Hadid feted a London on the cusp of change. I knew their products but getting an insight into their motivations and personalities was a privilege.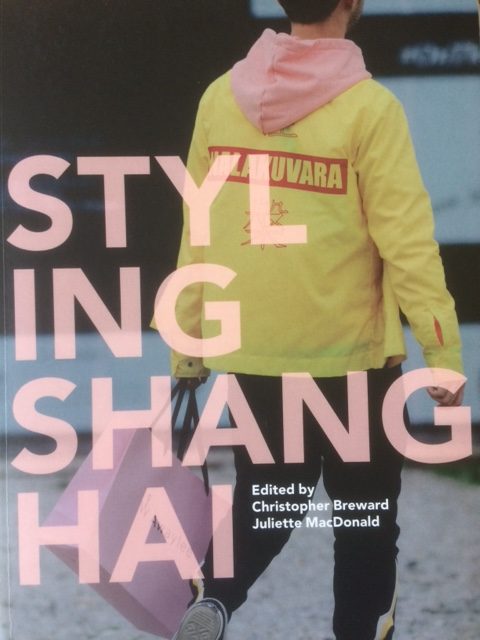 In 2016 your book, The Suit: Form, Function, Style which explores the history and the evolution of the suit was published. When did you first become interested in the suit and its significance?
The suit thing goes back to my PhD days at the Royal College of Art in London back in the early 1990s. I was frustrated with a received fashion history that suggested men and their suits were constrained by the constrictions of patriarchy and capitalism (the British early 20th century psychologist John Flugel's theory of renunciation was to blame) and not worth much investigation. I set out to describe a hidden history of ordinary men's engagement with the pleasures of making, buying and wearing fashion in Victorian and Edwardian London. In my latest book Styling Shanghai, co-edited with Juliette MacDonald (Bloomsbury 2020), I also write about suits and dandies in China! So my fascination with the craft and coding of the suit has never really gone away, though I rarely wear a suit.

Do you have a favourite gentleman's outfitter?
Too many to mention, but in Edinburgh, Dick's in Stockbridge imports well-made, ethically sourced workwear from Italy, Germany, France and North America for men of my vintage. And no trip to London is complete without a visit to Lambs Conduit Street.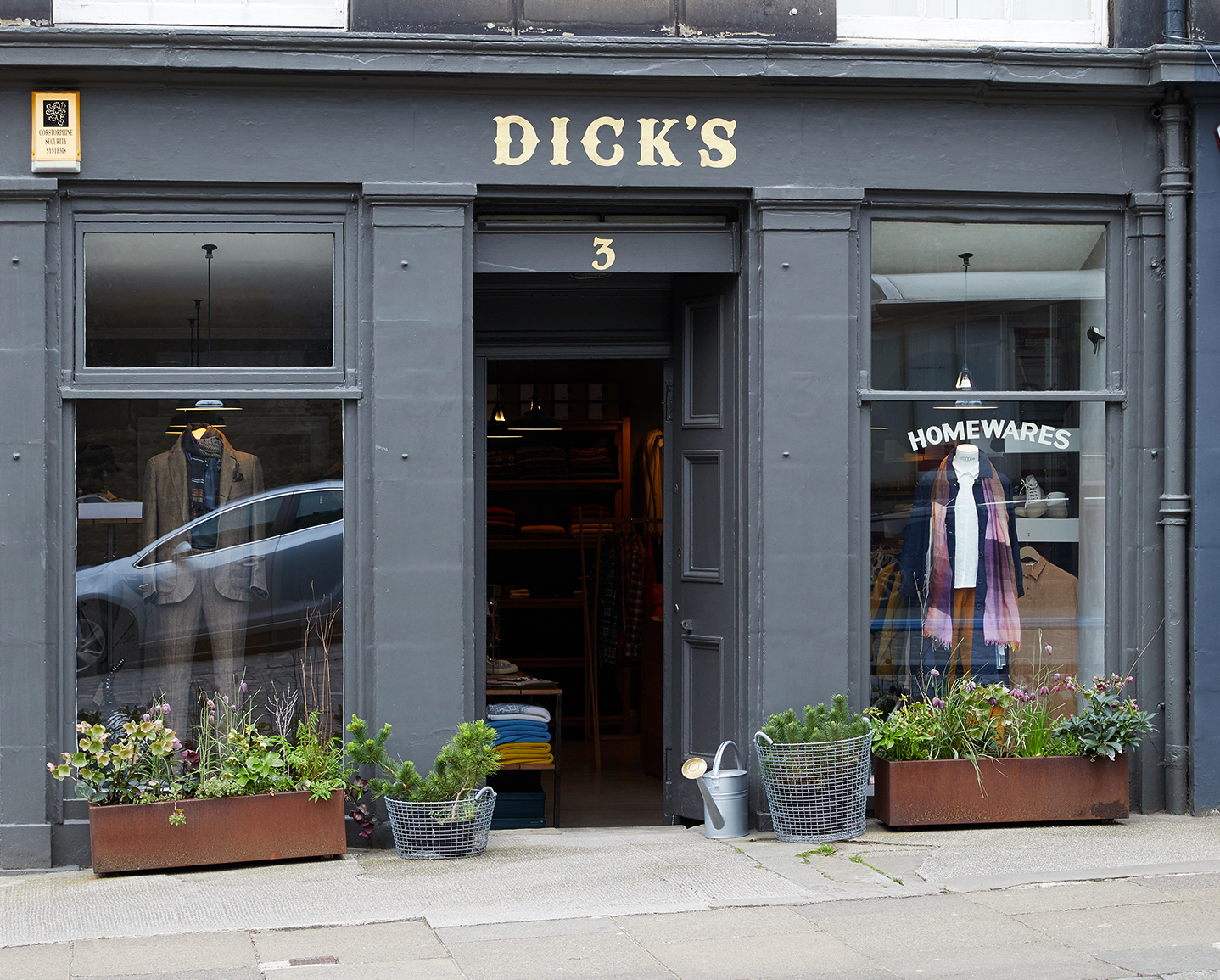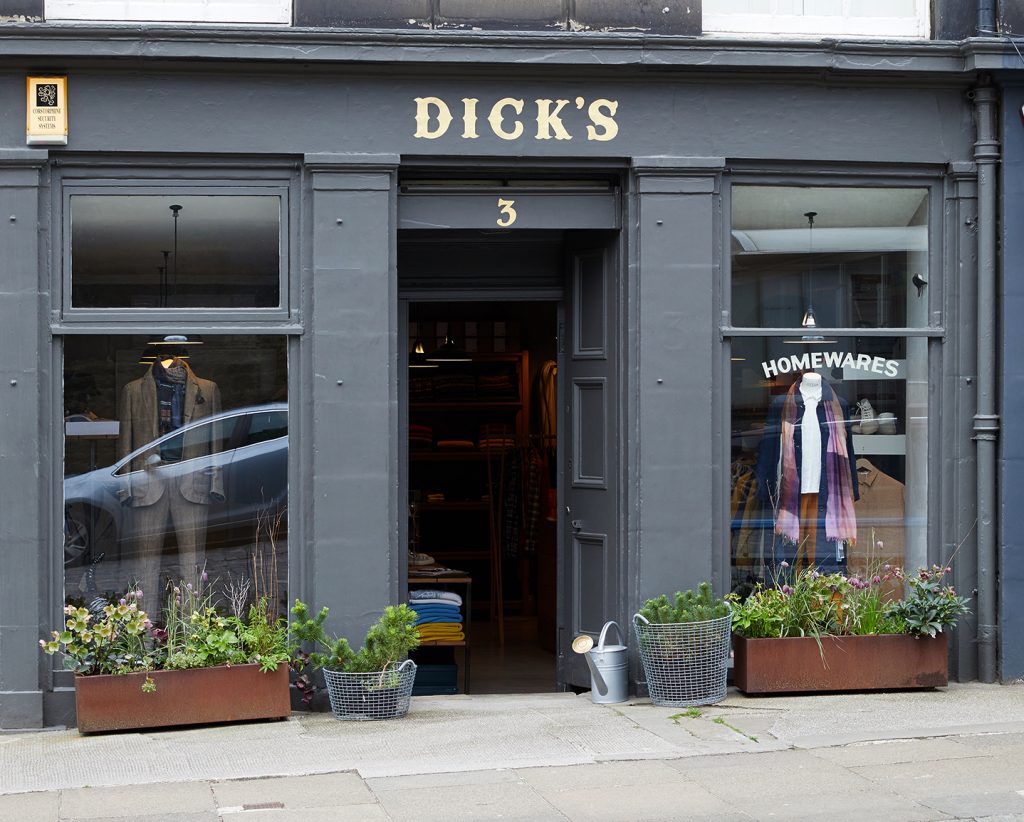 Do feel you believe an appreciation of design is something we should be doing more confidently and openly?
I was brought up, scholastically speaking, in a design history steeped in the Arts and Crafts Movement, Bauhaus Modernism and curatorial traditions hailing from the Great Exhibitions of the 19th century and German theories of collections. All strove to promote fitness for purpose, social good and the promotion of beauty for its own sake. I think art and design museums, galleries and colleges are still striving to the same ends, but some of that 19th and early 20th century passion for reform got lost in the rise of individualism. A new era calls for a new sense of urgency in getting those key messages across.

You are doubtless spending more time working from home at the moment, is there a particular object or piece of furniture that you are appreciating?
Like many of us fortunate enough to have access to outside space, I'm certainly appreciating gardening objects at present: the weight of a full watering can, the handle of a trowel, a well-ordered potting shed and benches for reflection.

Do you have favourite lockdown song?
I've always been a closet Ivor Novello fan. 'We'll Gather Lilacs' has both a seasonal and epochal relevance right now!