In 2019 I began Scotianavian, a project that aims to define influences and paradigm connections between Scottish architects and designers, and those in the wider Scandinavian region. Its outcome will be to detail Scotland's position in this northern European design environment – in both an historical and contemporary context. The project will be formed of several sub-projects, each investigating different areas and eras.
The first of these has the working title Northern Grace, which looks at Modernist ecclesiastical architecture. By reviewing churches and crematoria in the different countries, Northern Grace investigates elements such as site context, form, materiality and interiors, to define similarities. The initial part of this project has been undertaken at the Alvar Aalto Foundation in Finland and Glasgow School of Art's archive, as part of my research sabbatical. It focuses on churches of the 1950's and 60's, in particular those by Alvar Aalto in Finland, and those by Isi Metzstein and Andy McMillan of the Glasgow architectural practice, Gillespie, Kidd and Coia, in Scotland. I will present my findings at the Alvar Aalto Researchers' Network Seminar later this year.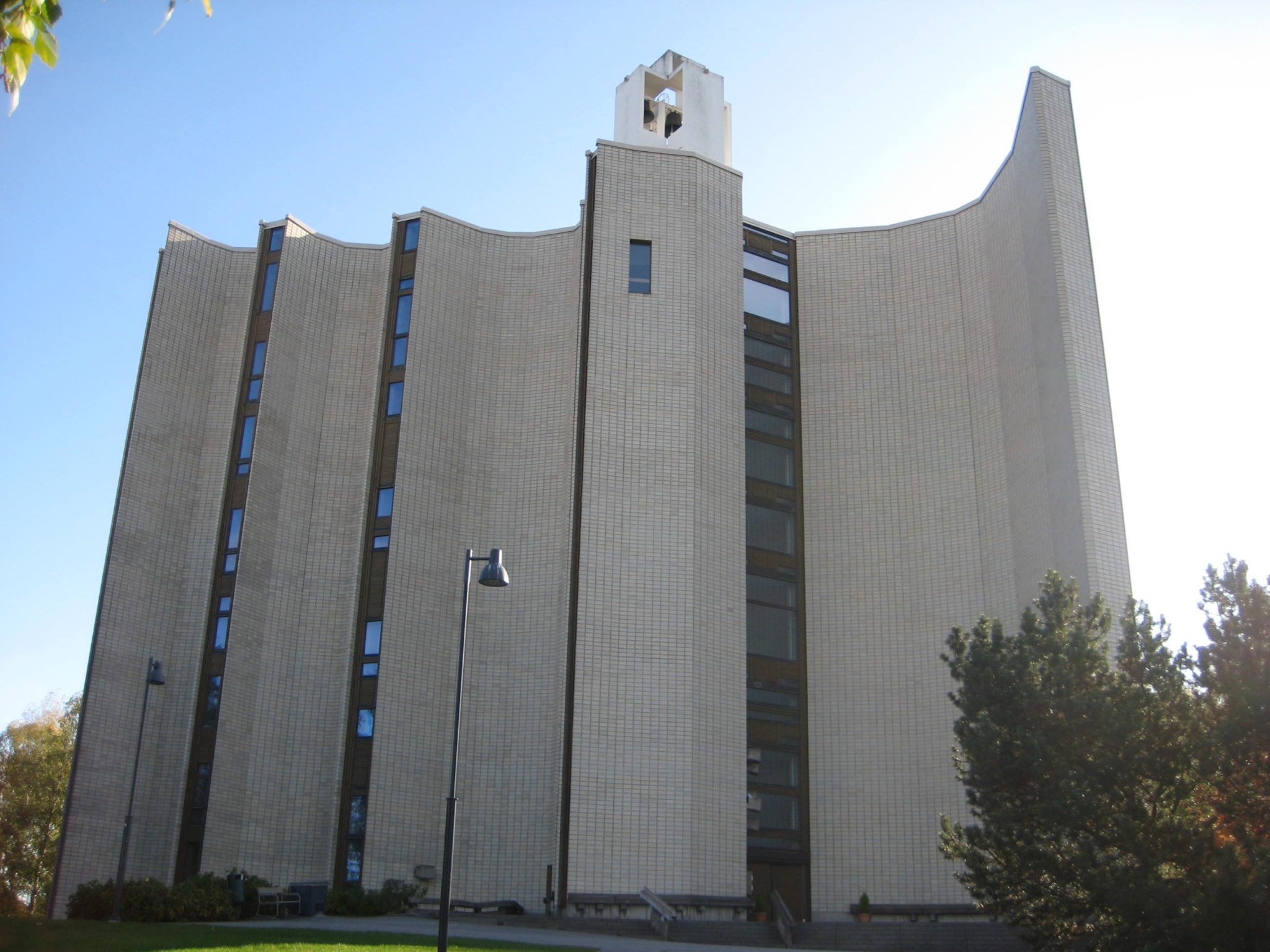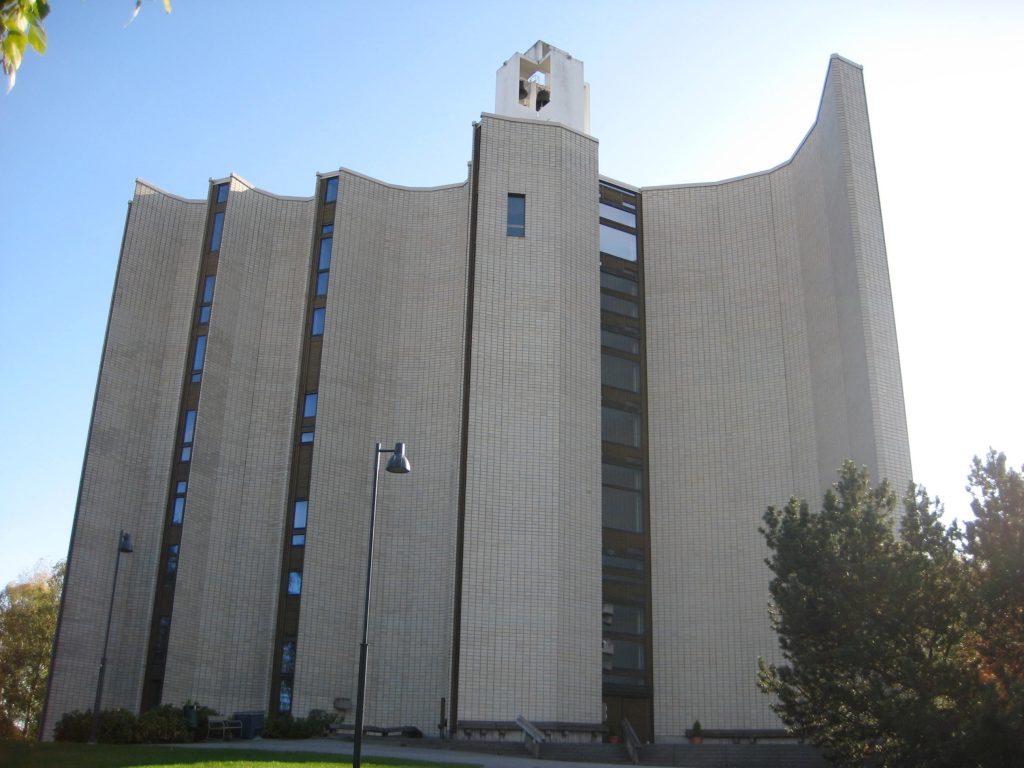 As to wider Northern Grace research, there are further links between architectural forms in Scotland and Finland. Investigating Basil Spence's Mortonhall Crematorium, Edinburgh (1967) and Reima and Raili Pietila's Kaleva Church, Tampere, Finland (1964-66), there are many connections evident. Both have striking angular layered facades defined by the use of high slab walls with narrow windows in the angles. The use of concrete as the main construction material in both also defines a modernist aesthetic – Mortonhall utilises white calcined flint aggregate concrete block, whilst at Kaleva the 17m high bare concrete walls are tiled externally.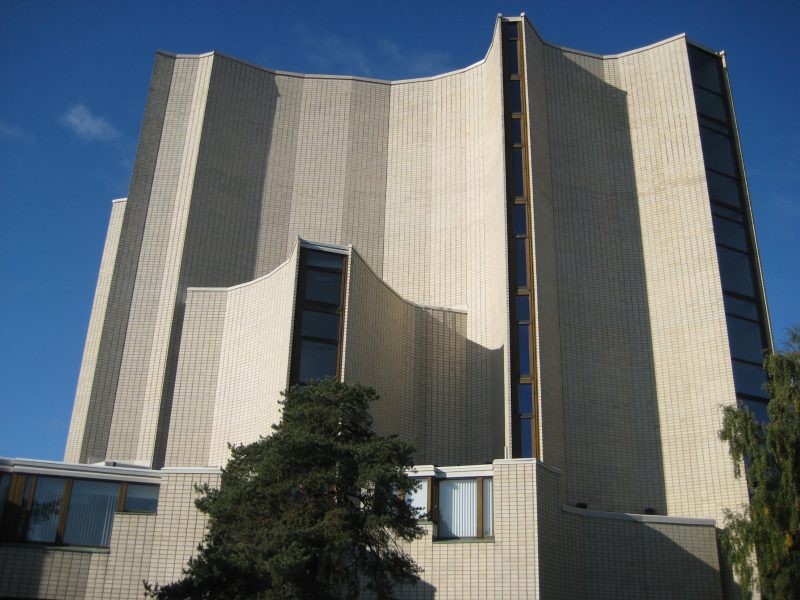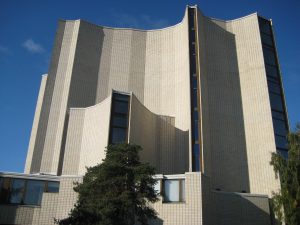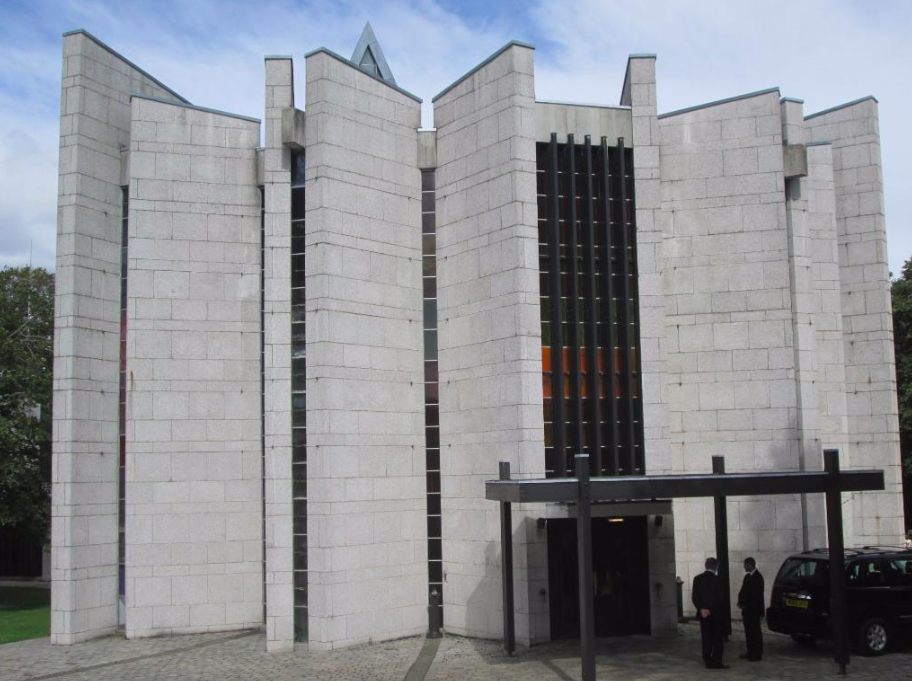 It is the clever filtering of light through the glazed slits between these walls that creates the focus of the interiors in both buildings. Even though both are surrounded by trees, it is the manipulation of natural light into the buildings, rather than views out that create their character and atmosphere. Paradigmatically, it is this use of northern light, along with a similar palette of materials, that link the aspirations of the architects. Spence and the Pietilas also designed all internal elements, with a similar use of materials and forms, most notably in the pews. There is also evidence in Scottish churches of the use of classic Nordic design elements within the interiors, such as the light fittings at Mortonhall, which resemble Louis Poulsen's Louisiana Lamp.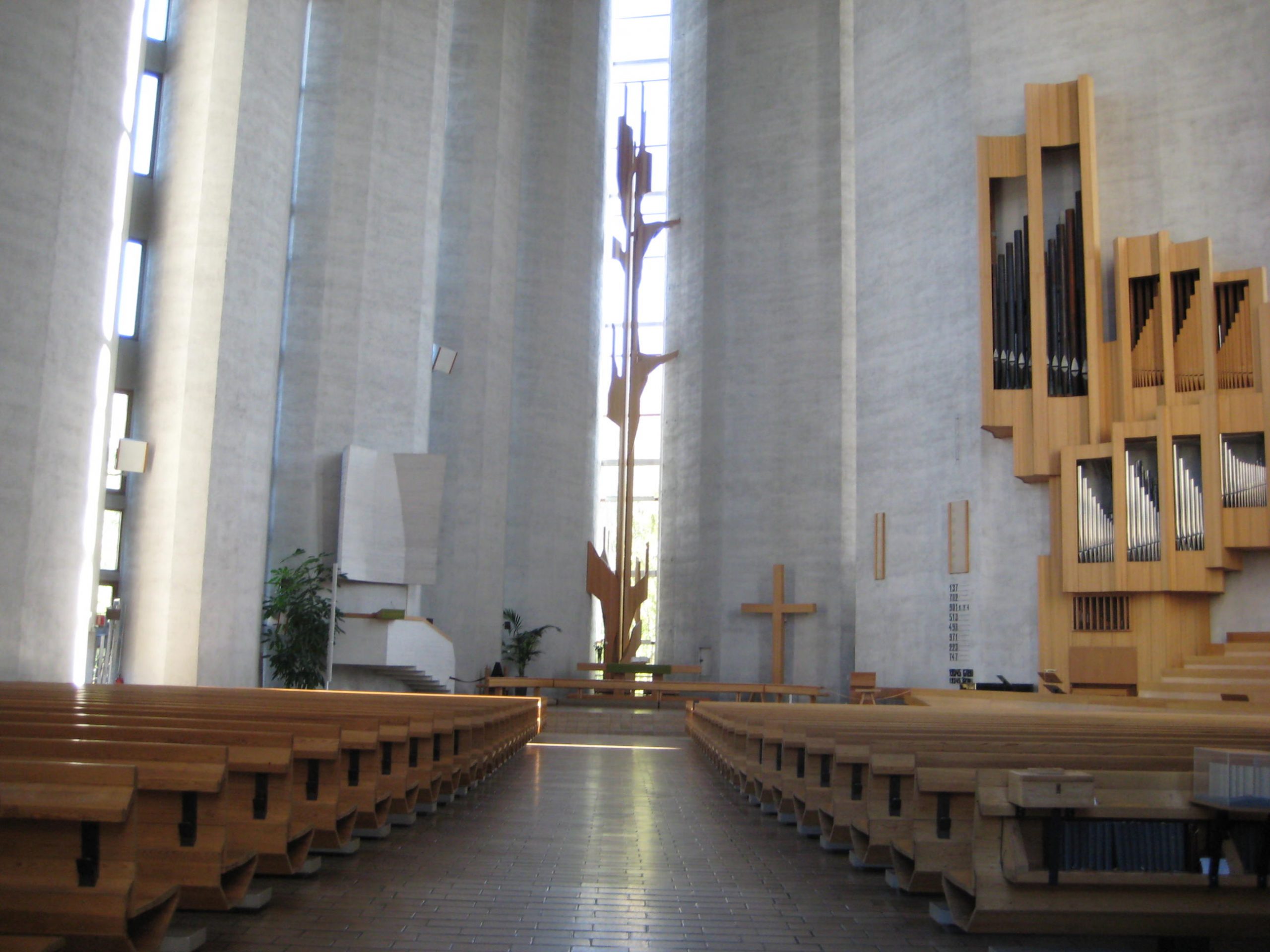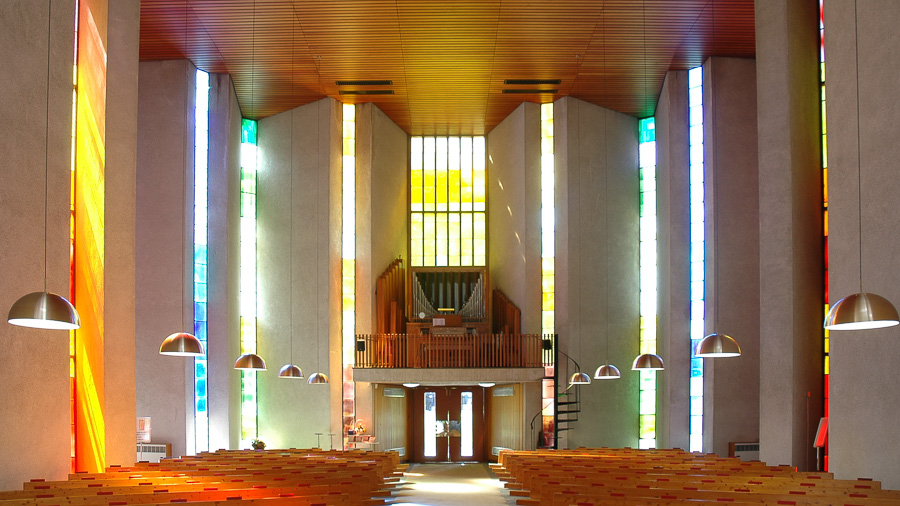 Whilst projects by these architects would have been published in architectural press of the time, this research is not about stating a clear influence of one on the other, rather it is showing how within a northern context, architects in these countries were defining their own national modernism along similar lines influenced by landscape, light and an engagement with the elements of the interior. The results in this case are buildings that combine modern forms to create spaces that are respectful, uplifting and calm.
Going forward, I hope to present Northern Grace as an exhibition in both Scotland and Finland, showing haptic elements alongside traditional elements of exhibitions such as drawings, photographs and models. By creating objects or elements derived from the architecture, using traditional making methods such as casting in glass and concrete, visitors will be able to feel and touch these elements. This will strengthen the connection between building, atmosphere and the public, along with paying homage to the craftsmanship of their detail and construction.
Rachel Simmonds is an architect and interior designer, who following many years in practice is now a lecturer and Programme Director of Post Graduate Interior, Architectural and Spatial Design at The University of Edinburgh, Edinburgh College of Art. Her research focuses on two main themes – the work of modernist architects, in particular Alvar Aalto, and the design of future interior spaces, with an emphasis on studios of creative working and learning.