Peter Holmes is an upholsterer based in Edinburgh. His company Be Seated specialises in the production of upholstered furniture along with the restoration of antique pieces. In 2018 he collaborated with the furniture designer Namon Gaston to create the Oxbow Lounge Chair which was first shown at DES 2018. The Oxbow went on to be awarded a Design Guild Mark.
Firstly can you explain what an upholsterer is and how you work? How and why did you become an upholsterer?
Originally I wanted to be a cabinet maker but in the early 80's there were very few apprenticeships available in any trade. The UK was going through a recession with over four million people unemployed. After leaving college I saw an advert for a position as an 'Upholsterer's Apprentice' with a local furniture company. In reality it was a Youth Training Scheme or 'YTS' set up by the Government to help the young unemployed into a career. The wage was just £27.50 per week. I hadn't any real knowledge of the trade but at that point my priority was to get a job and so I applied and was successful.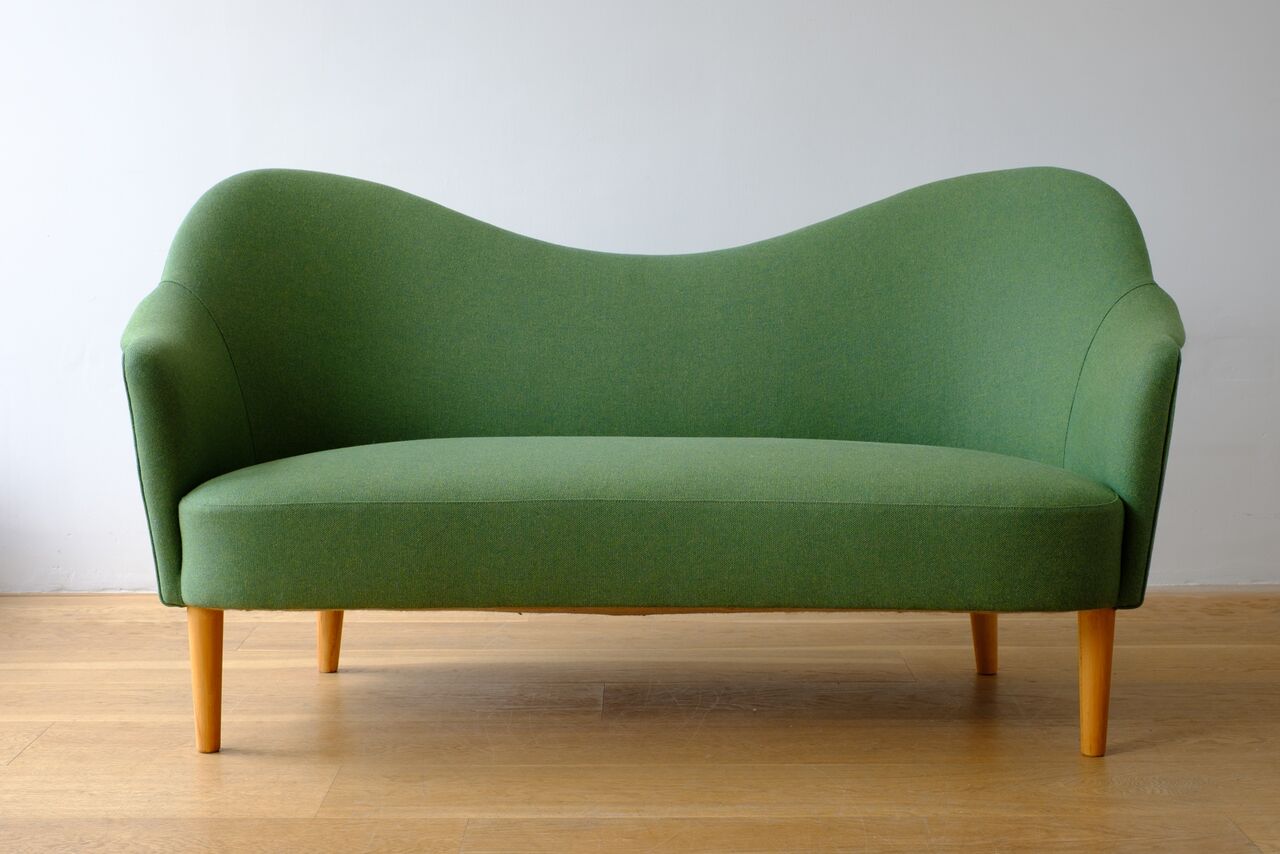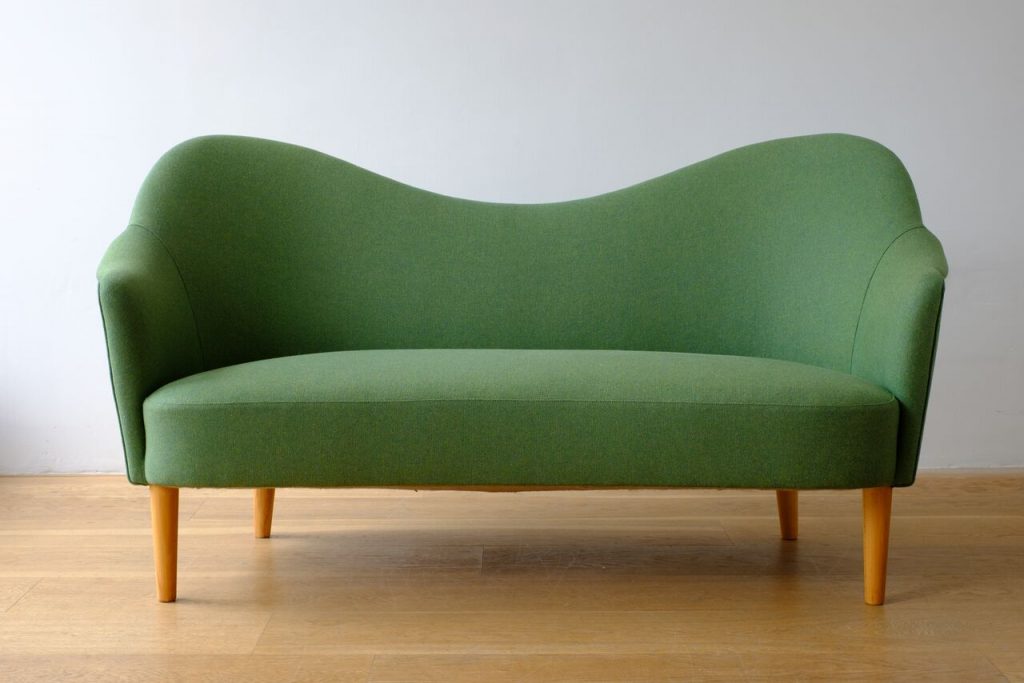 When asked what I do, my response of 'upholsterer' is sometimes followed with a blank expression. You can see the person turning the word over in their head as if slightly puzzled. It's funny, every day of our lives most of us sit on upholstered furniture but we don't really give a second thought as to how a sofa or chair has been produced. When I'm restoring or making a piece of furniture, my aim is to provide resolute construction and ergonomically sound furniture. It's important to listen to clients as to whether they have any physical issues that might impact on the final design or restoration of a piece.
At DES 2018 you exhibited the Oxbow Lounge chair designed in collaboration with Namon Gaston, can you talk a little about this process?
Namon and I have worked together on numerous projects over the years. He was approached by DES to produce a piece of furniture and he invited me to collaborate on the design and manufacture of an upholstered chair.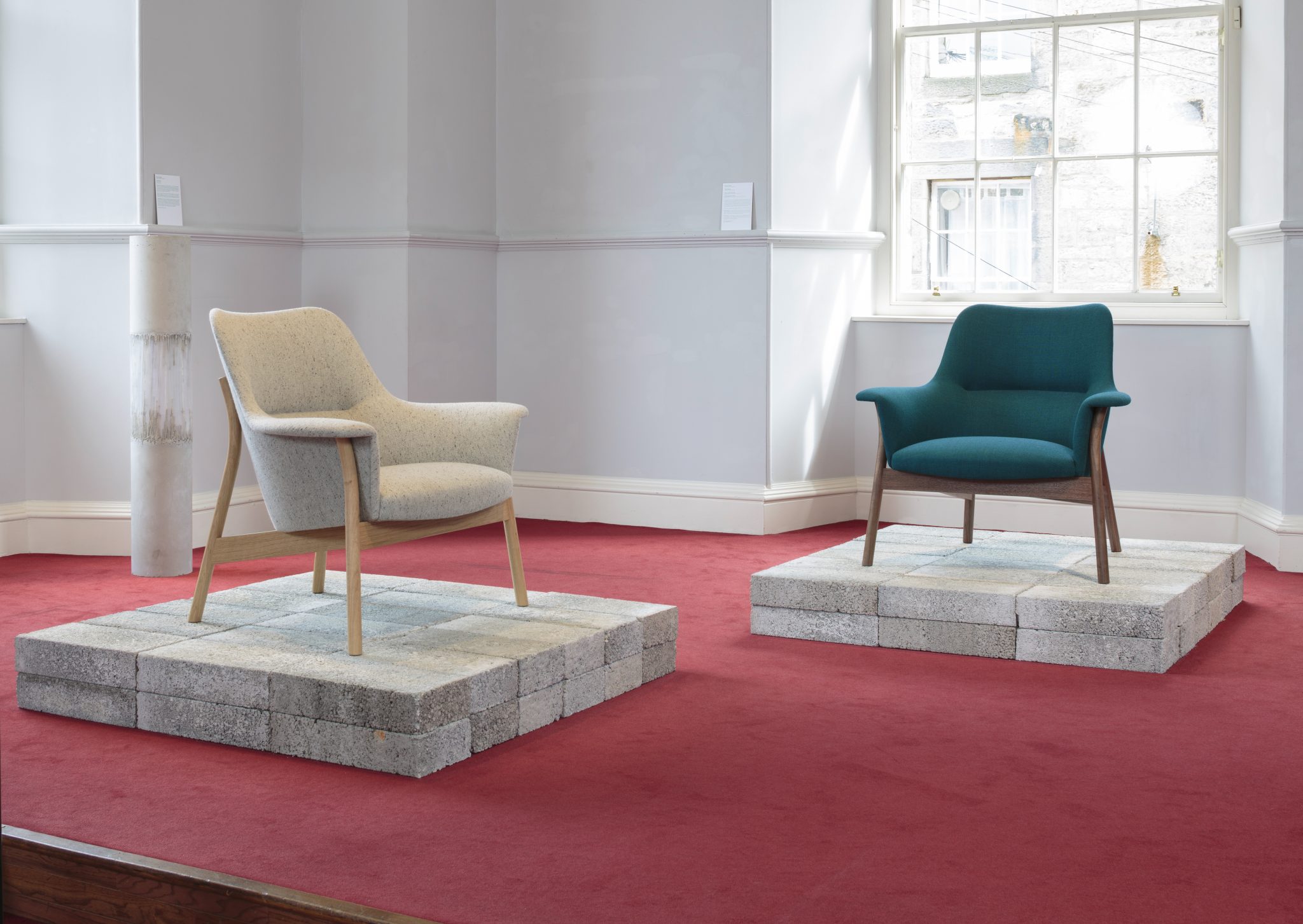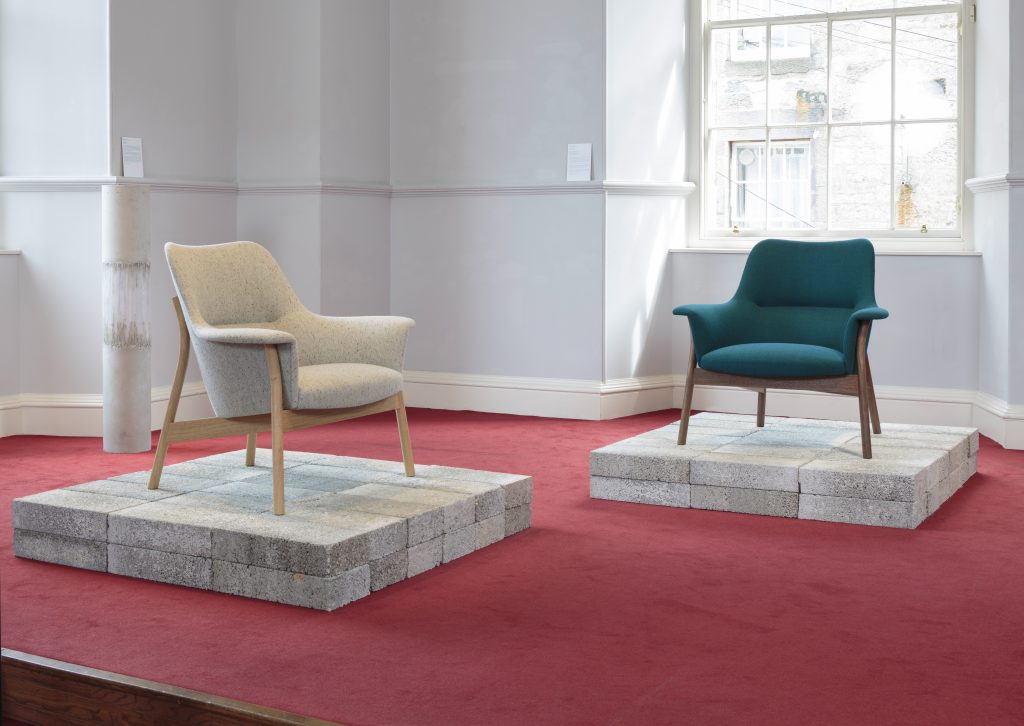 We share similar tastes in design aesthetic and used our influences to produce the Oxbow Lounge Chair. There was a limited amount of time and budget so we made the decision to use tooling from Namon's pre-existing Oxbow range to produce a sub frame. The upper frame was then produced from laminated plywood and upholstered in fabrics sourced from the UK. The process was all about pushing each other's ideas and abilities to achieve a piece that was not only ergonomically sound but aesthetically pleasing. I guess we were successful as the chair design has subsequently been awarded a Design Guild Mark.
You have huge passion and knowledge for mid 20th century furniture – is there a particular piece of furniture which you would love to get your hands on and upholster?
Over the last 35 years I've worked on many post-war pieces, which we now term as 'Mid Century' classic designs. Technically, some pieces are more challenging than others but great design doesn't necessarily mean the upholstery process needs to be over complicated. Some of the most paired back frames with simple upholstered detailing can be extremely comfortable and one of my favourite pieces both ergonomically and aesthetically is the Danish designer and architect Finn Juhl's Chieftain Chair from 1949. As yet, I haven't had the chance to re-upholster one.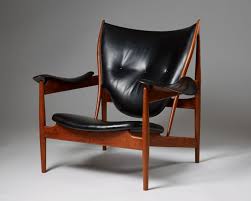 Can you talk a little about your recent work?
The current piece I am prototyping is heavily influenced by the post war Danish designer, Nanna Ditzel and the Swedish designer Carl Malmsten. The form and flow of the sofa is heavily rooted in a Mid Century aesthetic but embraces modern upholstery techniques.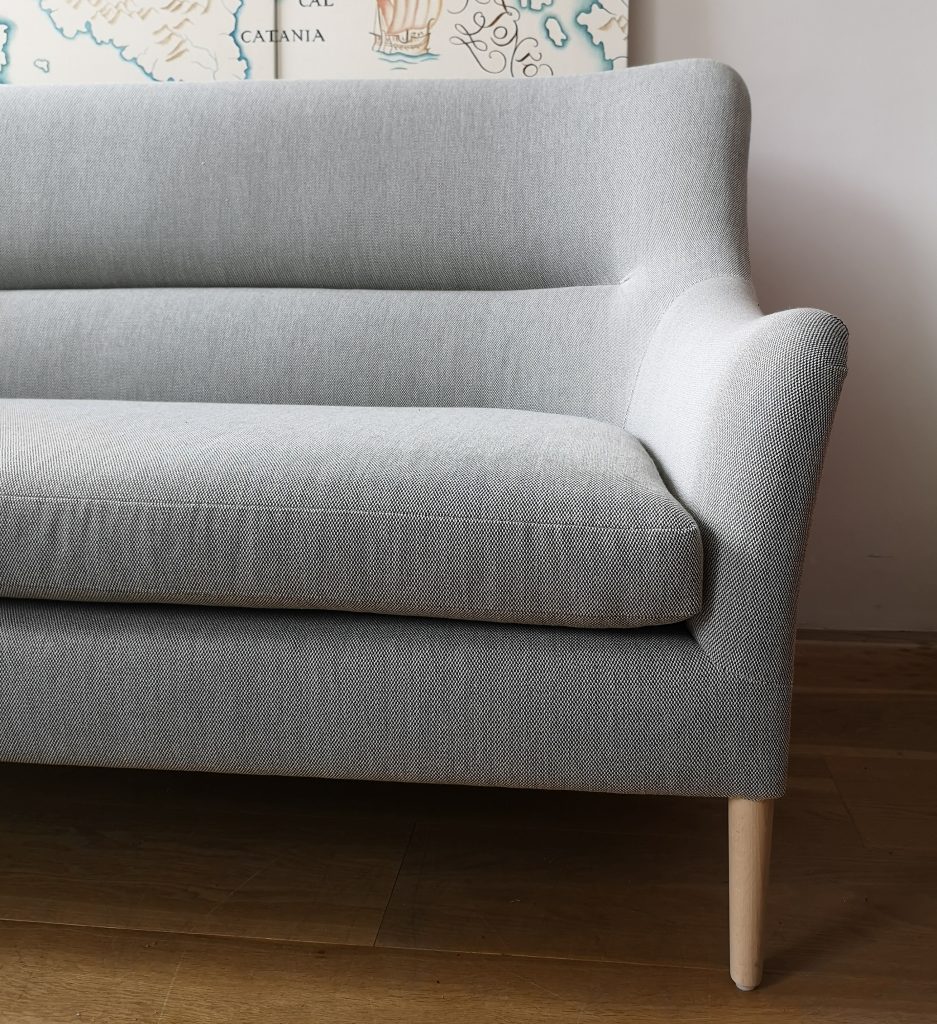 The curvature of the beech frame blends seamlessly between back and arms allowing the feeling of being enveloped. I have kept the back quite high to allow support from the base of the spine to the top of the head. It's important to embrace modern fillings and techniques to speed up the process of manufacture – the frame upholstery is mainly constructed of Reflex foams and the seat cushion is a foam/feather down mix. The lumbar support is accentuated by the stitching detail and whilst it is a practical solution to anchoring the fillings underneath, it also adds to the form.
You work with numerous fabric makers from across the world, do you have a favourite material and pattern?
Fabric wise, I generally prefer to work with natural materials or at least something with a nice blended composition. If you look at cloth predominantly made from man-made fibre, it's difficult to get the same depth in colour as you would in a natural fibre such as wool or linen. I think any upholsterer will tell you that wool is probably one of the easier cloths to upholster with because of the way the warp and weft of the cloth work. However, from a practical sense it's also robust and perhaps more importantly it's inherently fire retardant.
Your favourite lockdown recipes and exercise?
As I'm currently struggling to operate the business due to lockdown, I'm spending more time in the kitchen. If I'm perfectly honest I'm no chef and have no real interest in cooking normally but it's keeping me occupied. I'm honing my veggie curries, soups and cakes but a Lancashire cheese toastie with wholegrain mustard is hard to beat!
With all this eating I make sure I exercise regularly. Along with my government-sanctioned daily run, I practice Pilates online with the guys at Leith Pilates. They help keep my core and lower back in check. If you're lifting furniture all day you really need to keep your back strength up and without them, I'd be spending a small fortune on chiropractors!